A wedding is a significant turning point in your life. You need to start getting ready for your wedding, choose your dress, and make sure everything at the location is taken care of. It is not only a celebration of a couple's love and commitment to one another, but it also marks a pivotal moment that will change the direction of your future. Naturally, it's the one big occasion where you are unquestionably the star. No wonder, you want to look your best on this day. While the appropriate clothing and makeup can make you look like a glimmering diva, the significance of wedding skin preparation also cannot be overstated.
In collaboration with The Channel 46, the Founder of Ozone Signature, Sanchi Sehgal, lists 7 tips on the do's and don'ts of a regular at-home skin care routine so you can shine on the big day.
1. Don't Miss Out On Moisturising Your Skin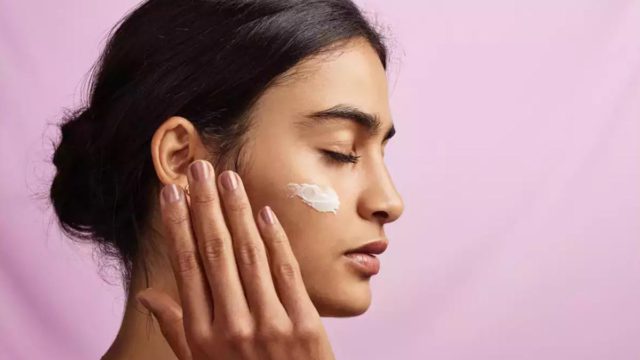 The secret to having beautiful, healthy, and supple skin is moisturisation. If you have acne-prone or oily skin, choose a moisturiser with a gel base; if you have dry to normal skin, choose one with a cream base.
2. Add Serum To Your Skincare Routine
Improve your skin care regimen by including skin-boosting serums. Vitamin C, Hyaluronic Acid, or Retinol is a good addition to your pre-bridal skin care regimen. You can consult your dermatologist to determine what your skin requires.
Read: 30 Must-Haves In Your Bridal Makeup Kit
3. Sunscreen Is A Must
Sunscreen is essential at all times. But in the weeks before your wedding, it should become a regular skin care product in your handbag. You'll be travelling a lot during this time – finalising and co-ordinating with event planners, shopping for your trousseau, inviting guests, and whatnot. Sunscreen guards against tanning and seals in all skincare treatments. Because over sun exposure can be harmful to your skin. Therefore, apply sunscreen to your skin for at least 20 minutes before going outside in the sun.
4. Don't Ignore Your Nails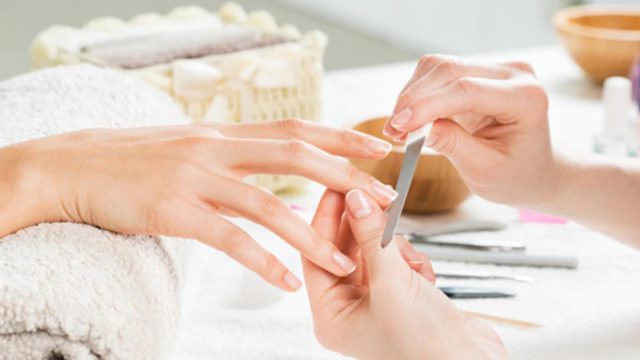 One of the greatest at-home treatments for nails that keeps it hydrated and shiny is olive oil. It will give it the shine and lustre you've always desired.
Read: 6 Olive Oil Recipes For Nails
5. Take Care Of Your Lips Too
Apply a nice DIY lip scrub and generously apply lip balm. For DIY lip scrub, mix honey and coffee and scrub your lips well. You may get the soft and pink lips you covet for on your wedding day by simply following this 5-minute method religiously.
6. Eat Right
Today's brides have a wide range of dietary options, from being vegan to adopting diets like Keto, Paleo, and intermittent fasting. Your eating choices have a big impact on how supple, radiant, and young-looking your skin is. Focus on eating healthy rather than depriving yourself of essential nutrients while you're on a diet to lose some additional weight before your wedding. You should swap fried foods and junk food for fruits, vegetables, soups, salads, and nuts.
7. Stay Hydrated
The secret to glowing skin is hydration. Water not only makes you feel cooler and gives off a radiant bridal glow, but it also aids in removing toxins from your body that can cause patches and blotches on your face.
8. Sleep Well
In the months leading up to your wedding, stress and pre-bridal blues are unavoidable. However, if you want your pre-wedding beauty plan to be successful, you should make every effort to consistently get a decent night's sleep. Sagging, dryness, dullness, and dark circles are all signs of unhealthy skin that are caused by sleep loss, abnormal sleep patterns, or insufficient sleep. Regulated, undisturbed sleep not only helps with blood circulation but also with metabolism, toxins removal, and general wellness.
9. Exercise
We know that you will not be able to do long hours of exercise the week before your wedding, but don't completely skip them. Get in a 30-minute workout session. If you can't make it to the gym, try practicing yoga at home or go for a brisk walk or jog.
Open up like never before and participate in conversations about beauty, entrepreneurship, mental health, menstrual & sexual health, and more. Desi women, join our community NOW!