Right at the cusp of winter and spring, we hear instances of cough and cold and fever all around us. It goes without saying that most of these are induced by allergies. Seasonal changes bring along sudden weather transitions, which our body finds difficult to get acclimated to immediately. And that leaves us susceptible to allergies due to our compromised immune systems. However, like always, our daily healthy diet, replete with the right nutrients, comes to our rescue. It enables us to manage our existing health issues and also prevent them from happening again.
The Channel 46 has collaborated with Dr Anjali Kumar, MBBS, MD & Former CEO at Just Diabetes, and lists 10 nutrients that you must include in your daily diet to curb seasonal allergies.
1. Vitamin C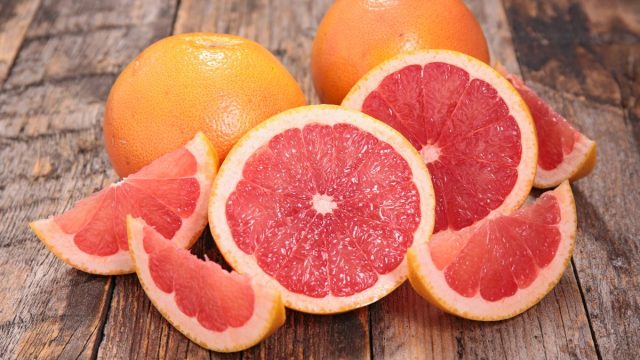 You must have heard about the magic Vitamin C does in not just treating allergies like coughs and colds, but even keeping them at bay. Vitamin C controls the levels of histamines, which are chemicals that are the root cause of allergy symptoms like runny nose and sneezing. fruits, especially citrus fruits like oranges, grapefruits, and mosambi are rich in this vitamin. Have these as a whole to pack in the additional benefit of consuming roughage for smooth bowel movement.
2. Vitamin D
A backbone being bone density and strength, Vitamin D also does wonders in keeping symptoms of allergy and asthma under control. Research over the years has shown that packing this nutrient in your daily diet keeps symptoms of asthma under check. Seafood like salmon, tuna, swordfish, cod liver oil, and egg yolks are the leading sources of Vitamin D. If you are vegetarian, mushrooms, soy milk, cow milk, oatmeals and cereals, will do you good in helping you load up on the benefits of Vitamin D.
3. Curcumin
Our very own haldi, known as turmeric, is loaded with a chemical known as curcumin, which is precisely what gives this root its nutritional benefits. This chemical blocks histamines, about which we've discussed earlier. Now you know why haldi doodh is every dadi, nani, and mothers' favourite, even more so when you're ailing.
4. Magnesium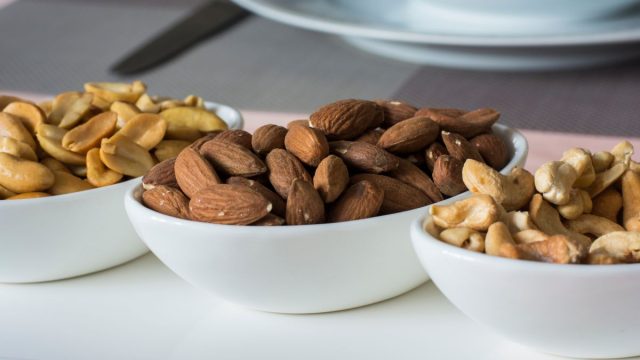 This nutrient is known for making it easier for you to breathe – a bodily function that may feel like a challenge if you're down with an allergy. Low levels of magnesium is often the reason behind health conditions like asthma, which is induced by allergies. This nutrient is usually a part of IV administered to patients suffering from a severe asthma attack. Nuts like peanuts, almonds, and cashews are a great source of this nutrient.
5. Bromelain
Bromelain, available in abundance in pineapple plants, is closely associated with relieving swelling as a result of its anti-inflammatory properties. Some studies also suggest that it can ease the symptoms of sinus congestion. Include a few fresh chunks of pineapple when it is in season to make the most of its benefits in ridding you of allergies.
6. Omega-3 Fatty Acids
Stuffed with a myriad of health benefits as a result of being a healthy fat, omega-3 fatty acids are also known for relieving nasal swelling and stuffiness, caused as a result of allergies like cough and cold. Fatty fish like mackerel, salmon, tuna, oysters, and herring are leading sources of this nutrient. The American Heart Association recommended including 2 servings of foods rich in this nutrient every week for making the most of their health benefits. For vegetarians, flax seeds, chia seeds, soybeans, and walnuts will offer you the health benefits of this nutrient, helping you to treat and prevent allergies.
7. EGCG
Found in green tea, this compound may relieve you of allergy symptoms. No wonder, you usually experience your runny nose and sniffles subsiding after a warm, comforting cup of this hot beverage.
8. Quercetin
Yet another nutrient that blocks the toxicity of histamines, quercetin is a wonder nutrient when it comes to keeping you away from allergies and also treating it successfully. Peppers, apples, and every variety of berries are great sources of this nutrient.
9. Probiotics
Your gut is home to a type of good bacteria known as probiotics, which aids in easy digestion. They are believed to be relevant for giving you relief from symptoms of allergies and boosting your immunity, although there are not enough studies to back this claim yet. Apart from dahi (curd), buttermilk is rich in probiotics.
10. Gingerol
The nutrient is an integral part of ginger, which gives the nutrient its name. It dries up mucus, which drains through your nose and throat in the form of cough and cold, resulting in stifled breathing and runny nose. Another favourite desi nuskhe from your dadis and nanis, which have been passed down generations. Add a bit of it in your daily home food and a drop of its juice into your chai and be rest assured that allergies would keep you at a distance.
Incorporate the above nutrients in your diet for that much-needed boost of immunity during this seasonal change and there is no reason why you would fall prey to allergies.
Open up like never before and participate in conversations about beauty, entrepreneurship, mental health, menstrual & sexual health, and more. Desi women, join our community NOW!