Roka, sagai, mehendi, haldi; As a bride-to-be, you will soon have several wedding events to host. While you are the highlight of it all and decked up in your favourite bridal lehenga or designer saree or stunning Indian designer gown, your makeup needs to be on point for each of your wedding events. And TC46 is here to help you create the perfect bridal makeup kit that'll never let you down! So read on, buy, stash and get ready.
30 Makeup Products You Need In Your Bridal Kit
1. Rose Water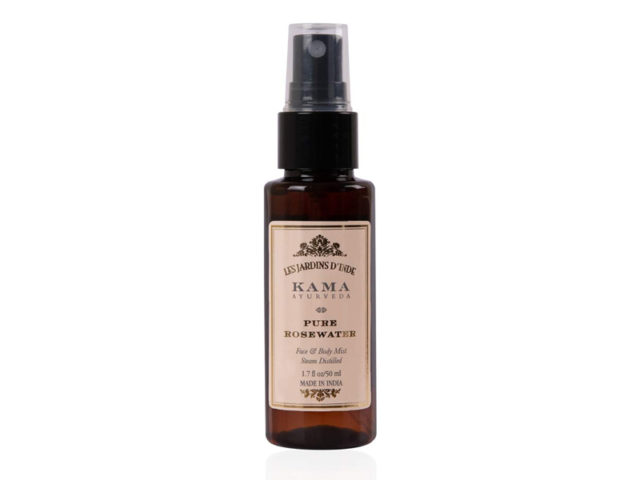 Good skin and flawless makeup go hand in hand. So start with the skincare basics first. The first item in your all-purpose bridal makeup kit is rose water. It is a great natural toner, that hydrates your skin and keeps it fresh all day long. 
TC46 Loves: Kama Ayurveda Pure Rose Water is pure and distilled rose water with zero alcohol and a must-carry in your bridal makeup kit box.
Price: Rs 395
Click here to buy this pure rose water on Amazon!
2. Sunscreen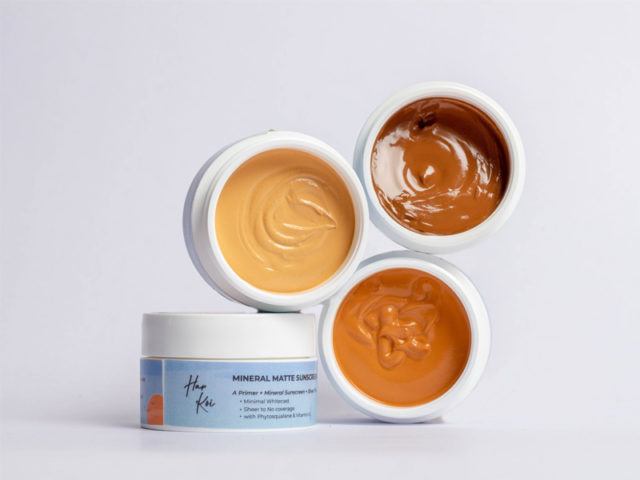 Sunscreen is another important bridal makeup product for your skin protection necessity. This is so true in case you're planning for a daytime wedding, especially in the summer. Broad-spectrum sunscreen should be the last step in your skincare routine before moving onto makeup.
TC46 Loves: The Harkoi Mineral Matte Sunscreen with SPF 35 is available in 8 shades.
Price: Rs 700
Buy It Here: Shop for sunscreen by Harkoi at TC46's website with homegrown brands, Red Dot Shop!
Read Here: 8 Must-Know Facts About Using Sunscreen, Straight From A Dermatologist!
3. Moisturiser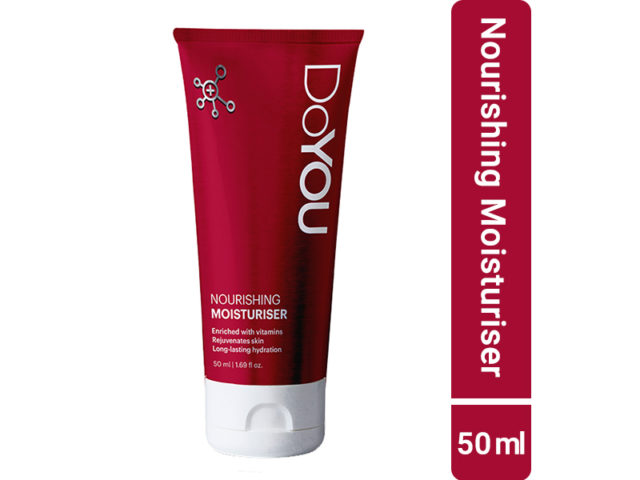 A moisturiser is another significant inclusion in your makeup kit. A moisturised face is a great canvas for any and every makeup application. It hydrates your skin and makes the surface smooth to make sure your makeup base spreads out evenly. It even prevents your face from looking too cakey, which is a huge pet peeve for a lot of brides.
TC46 Loves: DoYOU Nourishing Moisturiser helps add rich, strengthening nourishment.
Price: Rs 495
Buy It Here: Get this DoYou moisturizer on Red Dot Shop, TC46's curated e-commerce marketplace for the latest trends!
Read Here: The Art Of Creating A Moisture Sandwich, The Hottest New Discovery In Skincare!
4. Primer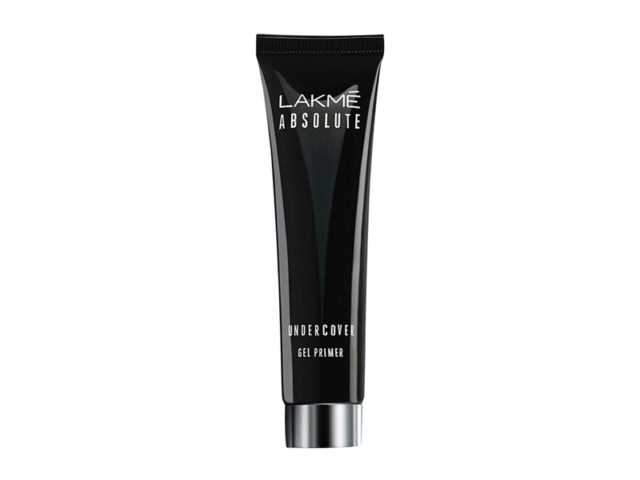 Do you know why YouTube influencers and social media stars have a full face of makeup that just looks great? The answer is a face primer. It is used to ensure your skin is smooth, polished and even, to make the makeup glide effortlessly. It also adds a protective layer between your skin and makeup products thereby preventing any breakouts. Not to forget that a primer hides your imperfections and makes your makeup last longer.
TC46 Loves: Lakme Absolute Under Cover Gel Face Primer is the best for you to get your perfect canvas for makeup.
Price: Rs 750
Click here to shop for Lakme's primer on Amazon!
Read Here: 25 Must-Have Hair Care, Skin Care, Makeup & Beauty Products Under Rs 500!
5. BB Cream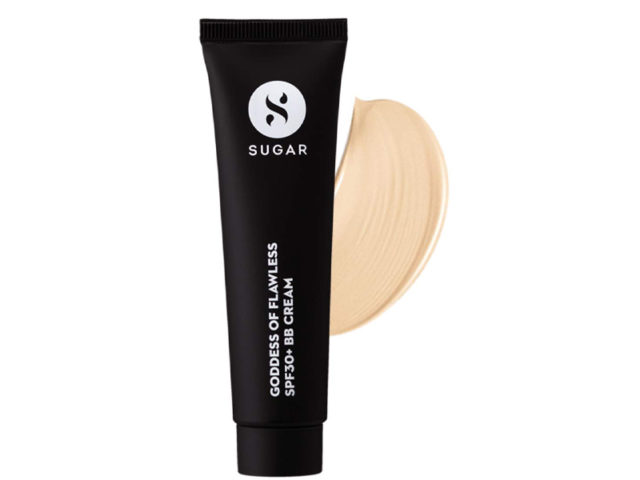 BB cream is a makeup product with skin benefits. The "BB" stands for "beauty balm" or "blemish balm." It offers sheer coverage, so it's best for concealing minor blemishes. It's a bride's best buddy for days leading up to the wedding and smaller events that require you to give your skin a breather.
TC46 Loves: SUGAR Cosmetics Goddess Of Flawless SPF30+ BB Cream comes in a mousse-textured formula for a natural finish that's lightweight and long-lasting.
Price: Rs 699
Click here to shop for BB cream on Amazon today!
6. Foundation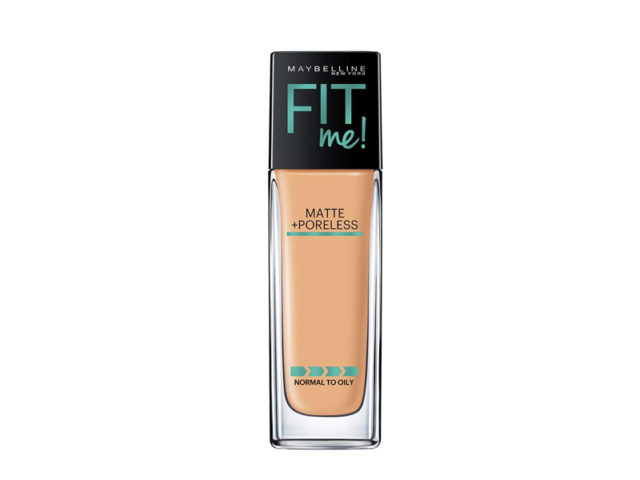 The base of your makeup look depends on the foundation. It acts as a base to create a blemish-free canvas for the best bridal makeup. So pick a foundation that's suitable for your skin type and tone. The key is to make sure your foundation matches your skin colour perfectly as makeup looks best when it's natural and not overdone. Brides should opt for a full coverage foundation to achieve a more dramatic look.
TC46 Loves: Maybelline New York Fit Me Matte+Poreless Liquid Foundation is a great choice for Indian skin tones and has buildable coverage without making it cakey.
Price: Rs 549
Click here to buy your shade of foundation on Amazon!
Read Here: 5 Makeup Brands With Foundations Suited To The Indian Skin Tone!
7. Concealer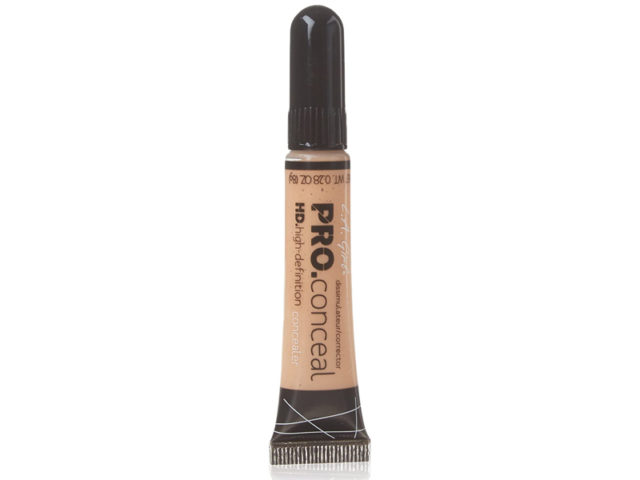 Once you have applied the best foundation for oily skin, you can conceal all the flaws on your skin with your concealer. Hide all your blemishes, acne marks, dark circles, or other marks with the help of an oily skin concealer. This is especially important for brides since the photos and videos will catch all angles of your face with clarity.
TC46 Loves: L.A GIRL HD Pro Conceal camouflages the appearance of skin imperfections, evens out skin tone, covers dark circles and minimizes fine lines.
Price: Rs 695
Click here to shop for this concealer at Amazon!
8. Colour Corrector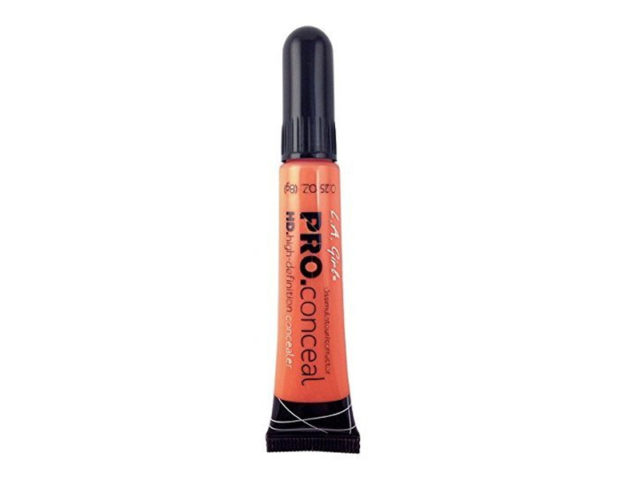 Remember watching makeup artists on YouTube using weird red, orange, green, and purple products on the face? Those are colour correctors and most makeup artists that work on movies, series, photoshoots and even weddings use this product. Now even you have access to a colour corrector that helps cover up various problem areas. 
TC46 Loves: LA Girl Pro High Definition Concealer is crease-resistant, opaque coverage in a creamy yet lightweight texture.
Price: Rs 599
Click here to buy the right colour corrector on Amazon!
Read Here: Makeup Basics & The Right Way To Use Them!
9. Setting Powder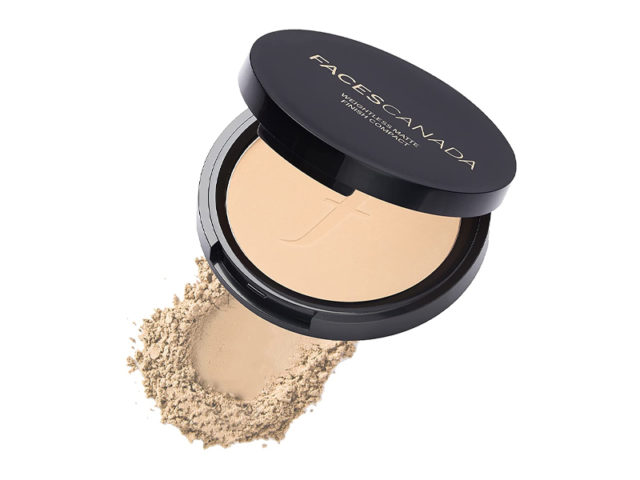 Another addition to your list of makeup items is a setting powder. You can use some setting powder on your foundation or the places you applied concealer to keep it in place. Setting powder essentially makes sure everything is matte, controls shine and in place for a long duration. You could also pick a translucent version, as it can be used by any skin tone.
TC46 Loves: Faces Canada Weightless Stay Matte Compact extends a mattifying effect by absorbing excess sebum and evens out the complexion and hides imperfections.
Price: Rs 199
Click here to shop for this setting powder on Amazon today!
10. Contour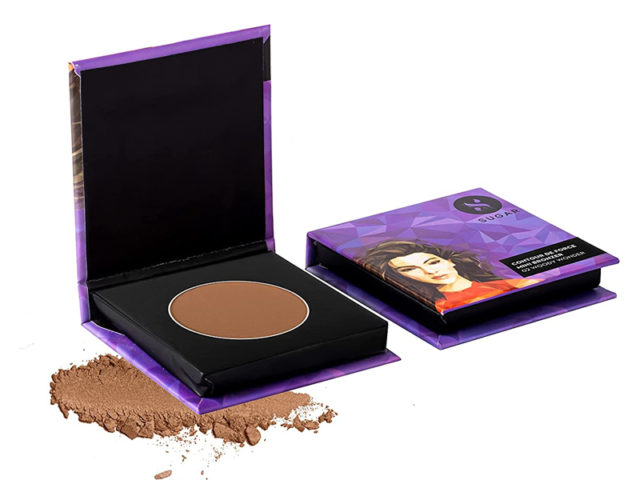 A well-contoured face can transform your entire look, as it brings out your best features for the world to appreciate. Contouring techniques allow you to highlight different features of your face by creating an effect of light and shadow by using different shades of makeup, thereby accentuating your facial structure.
TC46 Loves: SUGAR Cosmetics Contour De Force Mini Bronzer illuminating bronzer evens out skin tone, blurs imperfections and gets your diva to glow in just one glorious sweep.
Price: Rs 399
Read Here: Face Contouring Guide For Beginners!
11. Highlighter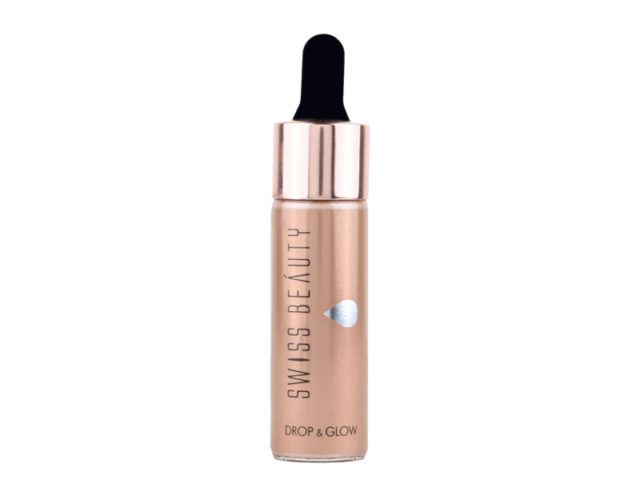 A well-applied highlighter can give you that 'I woke up like this and glowing from within' look. Highlighter is one of the best ways you can enhance your beauty because it can instantly elevate your base makeup and make your makeup look stunning. A bridal look without a highlighter is incomplete.
TC46 Loves: Swiss Beauty Drop & Glow Liquid Highlighter illuminates the complexion and gives a multidimensional sculpted look.
Price: Rs 349
Click here to buy the highlighter at Amazon!
Read Here: 5 Places To Apply Highlighter & Shine Like A Goddess!
12. Blush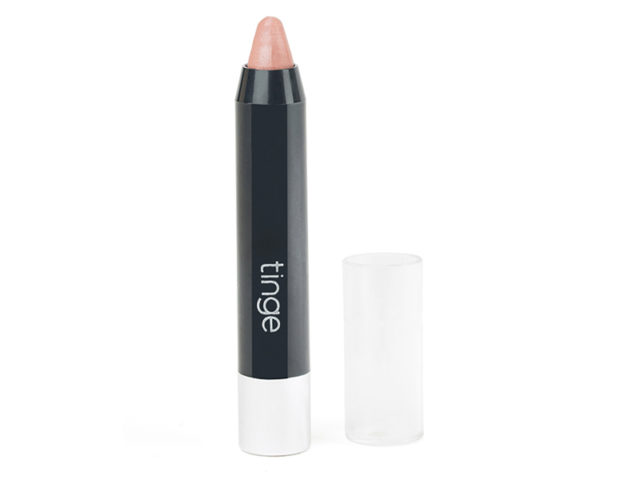 Blush is such an underrated makeup product. Not only does it add the perfect amount of colour to your cheeks but it also makes your face look lively and oh-so-pretty. After all, it's no secret that a pop of colour on cheeks can totally transform even the simplest looks. It is a must-have for brides for that blushing glow!
TC46 Loves: Tinge Multishade Stick has a creamy formula that ensures a smooth application. Use it as a blush on the cheek and let your cheeks glow.
Price: Rs 750
Buy It Here: Shop for Tinge's blush stick on Red Dot Shop, TC46's website for homegrown brands!
Read Here: 10 Blushes To Give Your Cheeks That Gorgeous Flush Of Colour!
13. Eyebrow Pencil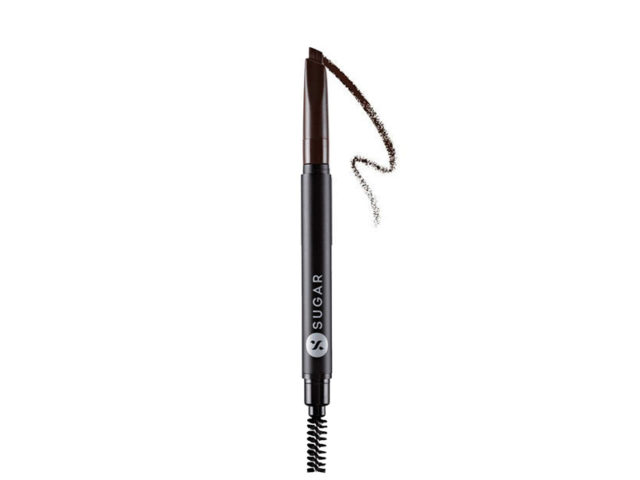 A favourite among makeup artists and celebrities, eyebrow pencils help fill in the gaps and create a neat outline for your brows. An eyebrow pencil is your go-to product to get your eyebrows on fleek. It will make your eyebrows look great in the photos and videos on your wedding day. Quick tips for everyday eye care, Here's how to darken eyebrows in a few simple steps.
TC46 Loves: SUGAR Cosmetics Arch Arrival Brow Definer is the right brow tool to fill, shape and define brows.
Price: Rs 499
Click here to get the eyebrow pencil on Amazon!
Read Here: 5-Step Guide To Getting Your Eyebrows On Fleek!
14. Eyebrow Gel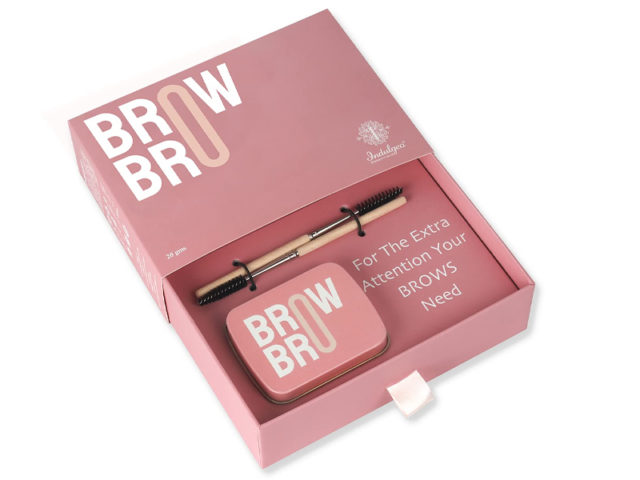 Eyebrow gels are a great product to darken and fill in your brows. It is a great finishing tool and product for your eyebrow makeup. Brides, keep your eyebrows in place without worrying about smudging with an eyebrow gel.
TC46 Loves: INDULGEO ESSENTIALS Brow Bro is India's first chemical-free brow styling product specially formulated with supreme natural ingredients. It helps you achieve your brow goals by making your brows look fuller and fluffier.
Price: Rs 900
Click here to buy this eyebrow gel on Amazon!
15. Kohl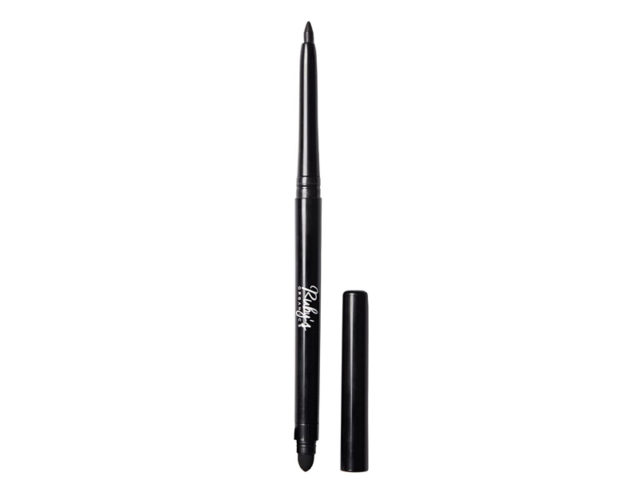 Kajal has been one makeup product every desi girl has in her makeup kit. And this is also one makeup product that has been used by our moms and nanis. As it instantly lifts your makeup look making your eyes look bigger. If there is one makeup product that even a non-makeup lover likes, it's kajal. Popularly known as kohl by Western brands, kajal is still a makeup favourite for a lot of reasons, especially for brides to enhance their eyes!
TC46 Loves: Ruby's Organics Smoked Kohl Pencil is a super blendable and highly nourishing natural eye pencil. The dual-ended kohl has the pencil on one end and a sharpener and sponge on the other end, helping you to achieve a precisely lined or smokey effect.
Price: Rs 650
Click here to shop for this stunning kajal on Amazon!
16. Eyeliner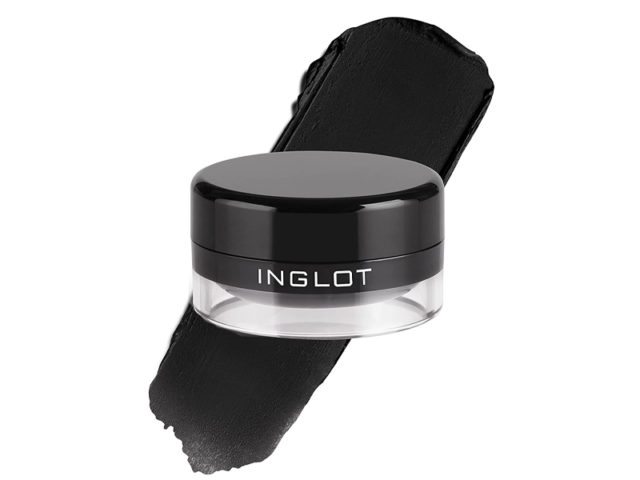 Eyeliner makeup is one trick most makeup gurus swear by. The winged look, the Asian subtle look, the cat-eye, and so many more eyeliner styles. For a bride, there's nothing more beautiful than gorgeous eyeliner to complement her makeup look and outfit!
TC46 Loves: Inglot AMC Matte Eyeliner Gel has a creamy, delicate consistency, quick-drying and long-lasting.
Price: Rs 1,500
Click here to get this gel eyeliner from Amazon today!
17. Eyeshadow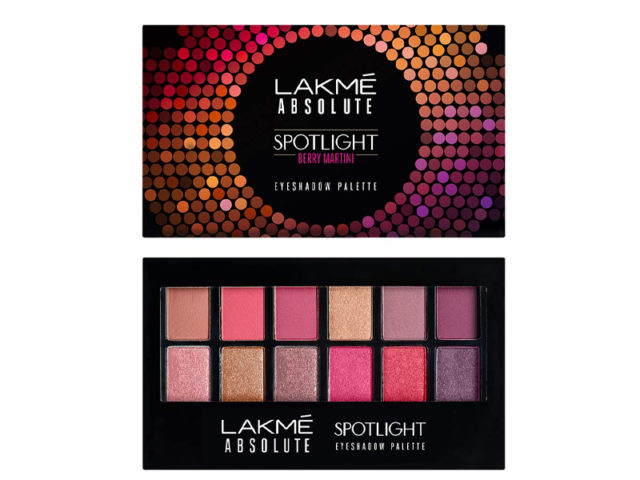 A bridal look isn't complete without some eyeshadow. Set a colour scheme based on your outfits and look so that you won't have to shove every single palette you own in your bag. Choose from a wide range of styles like smokey or cut crease. An ideal palette has a good mix of metallics, shimmery, nudes and dark shades to create varied eye looks and contours.
TC46 Loves: Lakmé Absolute Spotlight Eye Shadow Palette has highly pigmented with an intense colour payoff. The ultra-rich velvety textures help with a superior finish.
Price: Rs 995
Click here to buy this stunning eyeshadow palette from Amazon!
18. Liquid Eyeshadow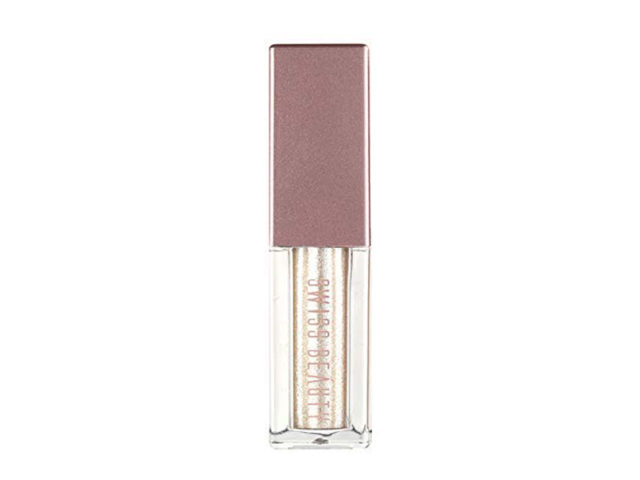 A liquid eyeshadow in glitter shades is a must-have for a bride. You can build a cut-crease look or go full glam for all your wedding events. These are easy-to-apply and give your look an instant lift.
TC46 Loves: Swiss Beauty Metallic Liquid Eyeshadow, available in several shades, is a highly pigmented eyeshadow, that gives a radiant shimmer finish, is long-lasting and non-transferable.
Price: Rs 199
Click here to shop for this liquid eyeshadow at Amazon!
Read Here: 10 Great Ways To Repurpose Makeup Products That Have Expired!
19. Mascara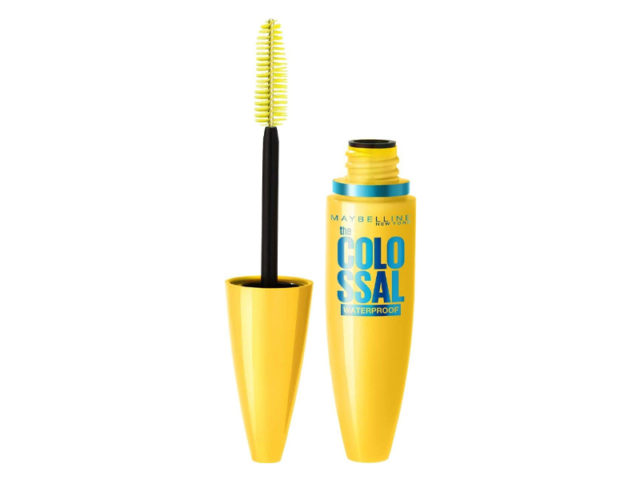 Big, bold, beautiful lashes are a girl's dream come true. Even on a casual day, adding a hint of mascara can enhance your lashes by a lot. So you definitely want to use this makeup product for your wedding look. Make sure to opt for waterproof mascara on your big day to avoid racoon eyes. A smudged or runny mascara, especially after the vidai ceremony, is something any bride would want to avoid.
TC46 Loves: Maybelline New York Volume Express Colossal Mascara in the waterproof formula is highly volumising and perfect for a dramatic eye makeup look with thick lashes.
Price: Rs 399
Click here to get this volumising mascara at Amazon!
Read Here: 5-Step Zoom Ready Makeup Routine To Look Professional Even While You WFH!
20. False Eyelashes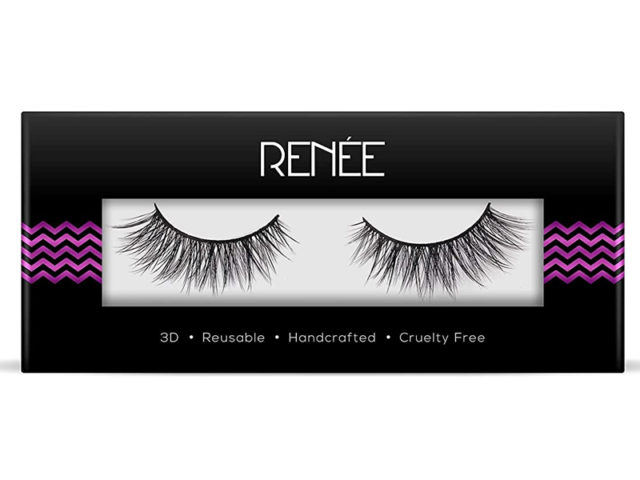 The trend of false lashes has taken over the bridal world and is here to stay. If you'd love a bold eye look, then don't forget to pack in some falsies and lash glue to go with it in your bridal makeup kit. A high-quality and durable lash pair can be reused throughout the wedding and pre-wedding events. 
TC46 Loves: RENEE False Eyelashes help enhance your natural length while adding fullness to your eyes.
Price: Rs 499
Click here to shop for alluring false lashes on Amazon!
21. Lip Scrub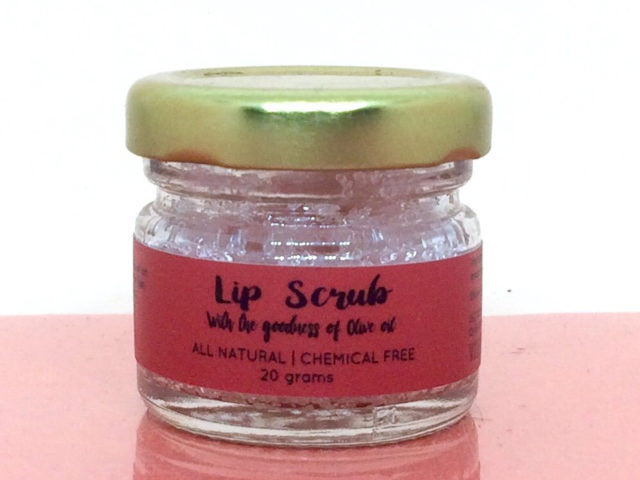 A lip scrub basically helps you to slough off any dry, dead, chapped skin and helps your lip balm penetrate deeper into your lips. As a result, you get more supple, healthier and glossy lips. This product is a must for your shaadi to achieve smooth, soft and plump lips without chapped or flaking skin. It helps your lipstick glide on smoothly like butter and looks great too!
TC46 Loves: Vishisht Natural Lavender Lip Scrub is fantastic for you to say goodbye to dry, chapped and dark lips.
Price: Rs 249
Buy It Here: Get this must-have natural lip scrub on TC46's e-commerce website of curated desi brands, Red Dot Shop.
Read Here: 10 DIY Lip Scrubs For Soft & Plump Lips!
22. Lip Balm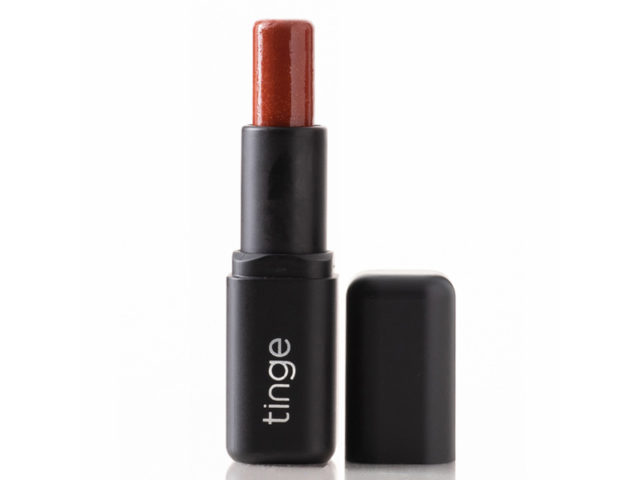 One of the best things you can do for your lips is to provide them with the nourishment they need. Check out any beauty guru or MUA online and the one thing they never skip while doing their makeup is applying a trusted lip balm. Since your wedding day will require heavy-duty lipstick, it's key you hydrate your lips with a lip balm.
TC46 Loves: Tinge Agave Lip Balm penetrates the skin quickly and easily, giving you soft, supple, healthy and hydrated lips instantly!
Price: Rs 590
Buy It Here: Shop for this hypoallergenic, vegan and non-comedogenic lip balm at Red Dot Shop, TC46's very own marketplace for the latest in skincare!
Read Here: DIY Lip Balms, Scrubs & Top 10 Tips For Lip Care!
23. Lipstick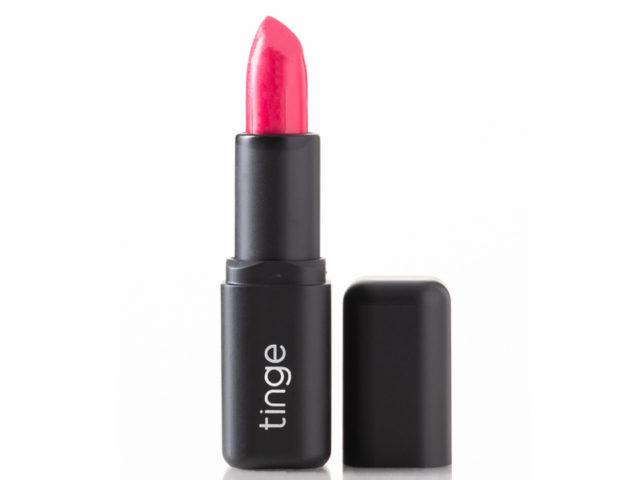 Lipsticks and lipstick makeup are every girl's first makeup crush! And they are an unskippable part of any bride's makeup routine. Whether you are going for an all-gold shaadi saree or a chatak and hatke wedding lehenga, the right shade of lipstick will only jazz up your look.
TC46 Loves: Tinge Wax Lipstick can last up to 12 hours, and is handmade, hypoallergenic, vegan, non-comedogenic and cruelty-free.
Price: Rs 1,250
Buy It Here: Shop for Tinge's lipstick on Red Dot Shop, TC46's online shopping destination for homegrown brands!
Read Here: Your Guide To Applying Lipstick Perfectly!
24. Lip Liner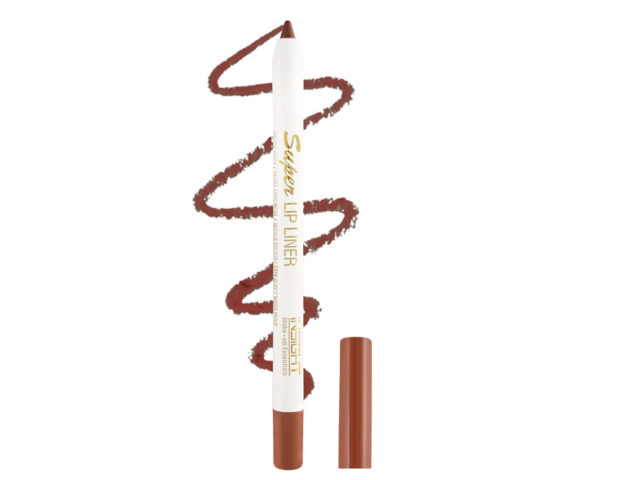 A lip liner for your lips is like an outline for a drawing. It helps define the lips and adds a neutral base, making your lipstick look flawless. You can even experiment with lip liner shades by keeping them different to your lipstick for a fun look. For your wedding bridal makeup look, choose a lip liner shade that's closest to your natural lip colour for the best results.
TC46 Loves: Insight Cosmetics Super Lip Liner available in tons of shades has a highly pigmented formula that makes it glides on smoothly.
Price: Rs 110
Click here to add this lip liner to your shopping cart at Amazon!
Read Here: 10 Tricks To Make Your Thin Lips Look Bigger & Fuller!
25. Nail Paint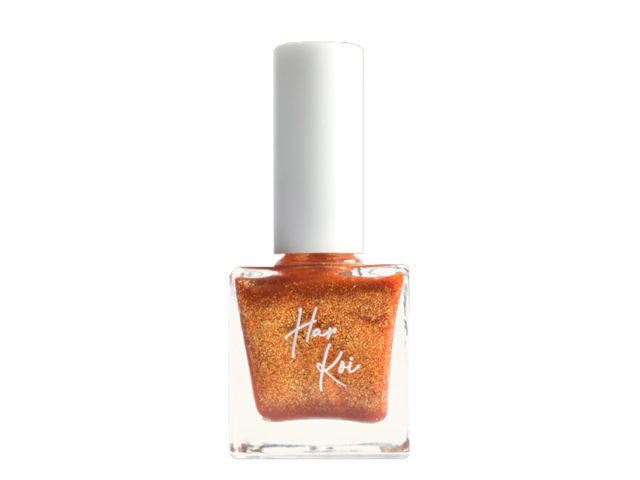 A bridal look is incomplete without the right nail colour. Although you will get your nails done professionally before the ceremonies, it's a safe choice to keep the nail paint handy in case of any chips or mishaps.
TC46 Loves: The Harkoi Lacquer shades will match any and every outfit you've planned for the wedding events.
Price: Rs 260
Buy It Here: Shop for Harkoi nail colours on TC46's online store for all things trending, Red Dot Shop!
Read Here: Desi Nuskhe, Tips, Tricks For Longer, Stronger Nails!
26. Makeup Sponge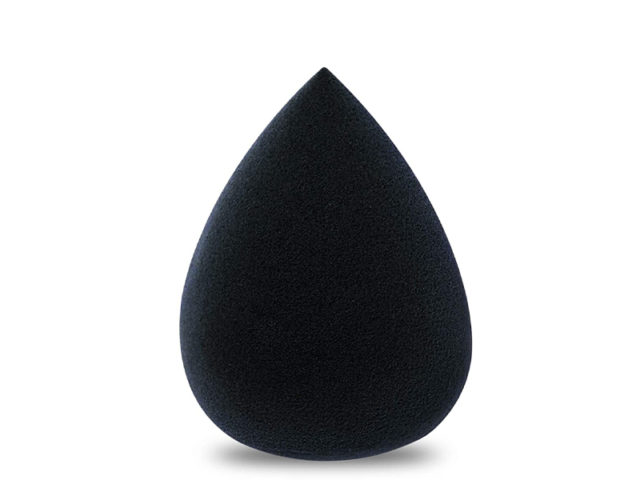 A beauty sponge can blend your concealer and foundation smoothly, giving you a flawless finish. Just make sure your blender is high quality so that your makeup will blend smoothly. You can use it in two ways – damp and dry as required.
TC46 Loves: Colorbar Blend-Itude Makeup Sponge with its egg shape effectively eliminates harsh lines and creases in your makeup application even in the hard-to-reach corners of your face.
Price: Rs 199
Click here to get this beauty sponge on Amazon!
27. Makeup Brushes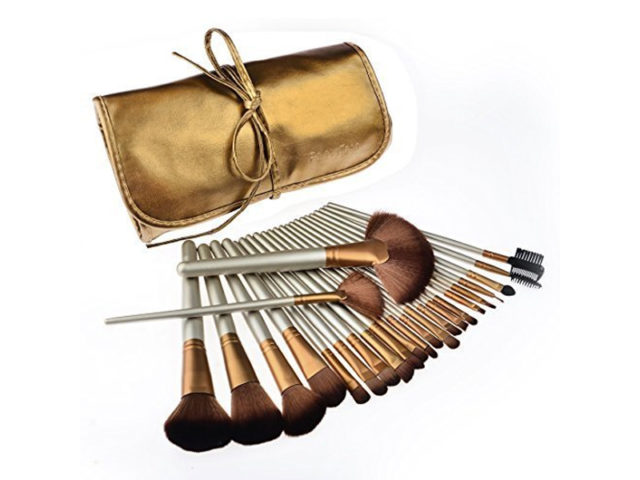 A bride's wedding makeup kid should include makeup tools and brushes. From eye makeup and blush to highlights or even foundation, you can select a set of brushes to take care of every product. A quality brush set will make the application and blending easier and more seamless. For best results, you can buy a set of makeup brushes that fulfil all kinds of needs. 
TC46 Loves: HUDABAR Synthetic Bristle Makeup Brush Set includes 24 pieces that are made from high-grade synthetic fibres.
Price: Rs 999
Click here to shop for this brush set on Amazon today!
28. Eyelash Curler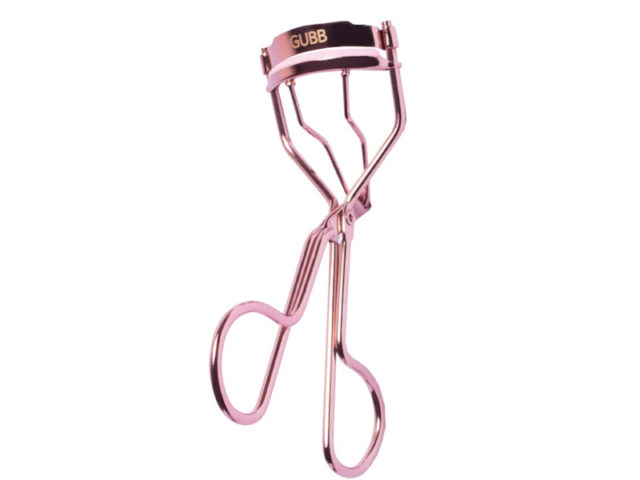 Brides, whether they like false lashes or not, can invest in an eyelash curler. An eyelash curler will draw your lashes upwards, creating length as well as volume, even without adding coats of mascara.
TC46 Loves: GUBB Eyelash Curler lifts caresses and bends eyelashes from the inner to the outer corner.
Price: Rs 129
Click here to buy this eyelash curler on Amazon!
29. Makeup Remover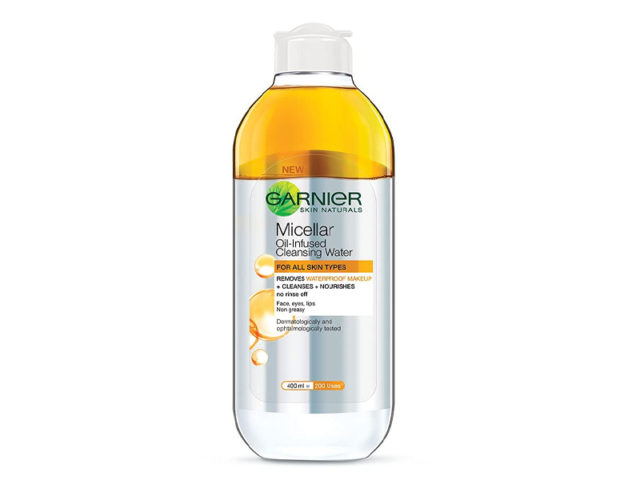 Make-up removal has never been easier since the introduction of products like Micellar water. It is a must-have for every bridal makeup kit. Not only will it get rid of your makeup, but it will also help get rid of errors that a simple swipe with cotton cannot. Here is a list of all the best makeup products for oily skin.
TC46 Loves: Garnier Skin Naturals Micellar Oil-Infused Cleansing Water works as a great make-up remover and cleanser for heavy and waterproof make-up.
Price: Rs 399
Click here to shop for a great makeup remover on Amazon!
Read Here: 5 DIY Makeup Removers With An Essential Guide & Must-Try Recommendations!
30. Cotton Pads & Buds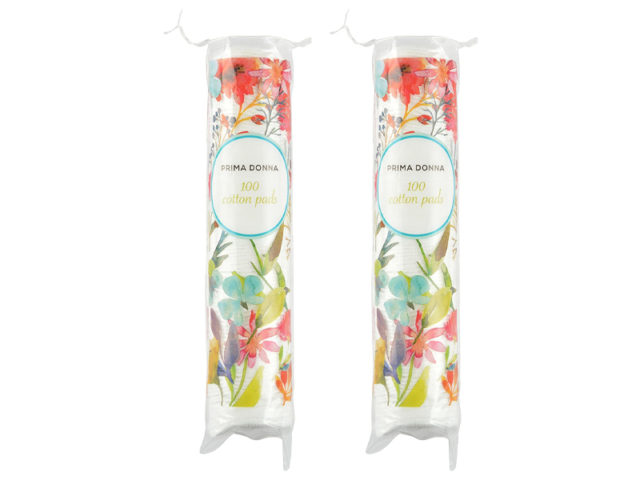 All makeup errors can be rectified with cotton pads and buds. Got a stray eyeliner streak or mascara on your nose? Use micellar water with cotton buds or pads. Keep a stash in your bridal makeup kit and your handbag.
TC46 Loves: Prima Donna Cotton Pads are soft, gentle and absorbent.
Price: Rs 198
Click here to buy these cotton pads on Amazon!
This is TC46's list of 30 must-have bridal makeup kit items. Go bold with your makeup or keep it classic, these makeup products are a must. Let your beauty get enhanced and keep sashaying in your wedding pictures!
Tip: Afraid of Holi, because it will damage your face by the colours used? Worry not, check on how to remove Holi colours from your face and enjoy Holi without being afraid.