The new wave of 'vocal for local' has proven to be a boost for Indian entrepreneurs. It has promoted local businesses and given customers the ability and motivation to shop with ease. This rebranded version of 'Made In India' has our support, and every week, TC46 spotlights small businesses and ventures you can champion and support easily through online and offline purchases.
What we absolutely love is that women have come out of the shadows of oblivion, and how! They are making their presence felt everywhere, and have made headway into male-dominated spheres that were once considered to be out of bounds. One such challenge is entrepreneurship.
This week, we're cheering on three women-led small businesses that deserve your attention. Check them out!
Brand: Gharobaar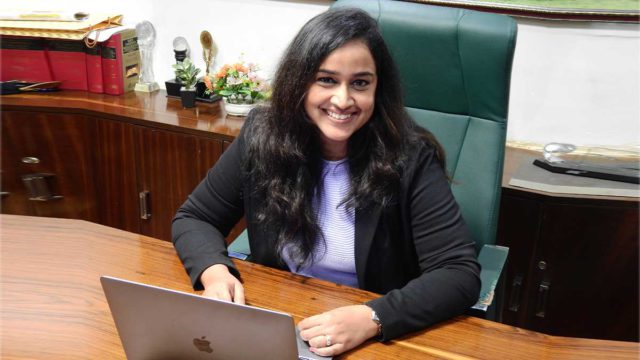 Founder: Sakshi Aggarwal
What The Brand Offers: Exclusive e-commerce platform for homepreneurs
TC46 Loves: Gharobaar offers home-based businesses and homepreneurs to showcase and sell their products and services online. They largely deal in sustainable, natural and organic products. Products are classified into categories such as Fashion, Grocery, Home Décor, Kids Corner, Art & Stationery, Personal Care and Lifestyle, and Gifts and Festivities.
Price: The price ranges between Rs 30 and Rs 30,000
Availability: The brand exclusively sells on their e-commerce platform
Brand: Seven Spring
Founder: Sejjal Pravin Purohit
What The Brand Offers: Eclectic range of natural, organic, and premium teas
TC46 Loves: The wide range of teas that eagles the body, mind, and soul include Tisanes, Green Tea, Green Tea concoctions, Black Tea Concoctions and Black Teas etc. The brand offers 24 power packed concoctions that provide the best health results and tantalise the taste buds. These are available in the form of tea bags as well as loose leaves to suit the requirements of their customers. Every ingredient added in their product line is filled with many health benefits and each concoction is one of its kind.
The product and collection mix from Seven Springs include some very unique products like Mallow Rosehip Fennel which is stomach tea, Lemon Orange Green Tea which is a kind of Slim Tea, Gunpowder Tea (Pre-workout Tea), Lucid Charm (a concoction made of all spices like cinnamon, star anise, ginger etc. for Diabetics), Orie Bloom Tea (Rosebud Tea for Skin and Hair enhancement), Cranberry Nutmeg Rosemary Tea (Sleep Tea) and few more Teas which includes some interesting ingredients like mallow flower, bay leaf, pomegranate flower, Appleseed and so on. According to demographics, the products are targeted at customers who are health conscious and more inclined to have a holistic approach and better lifestyle.
Price: The price varies between Rs 599 and Rs 999
Availability: The brand has its website and also sells through other e-commerce platforms like Amazon, Flipkart, Energica, and Local Options. They are also available at retail organic stores, five-star hotels, and exclusive boutique cafes and restaurants.
Brand: Shivani Bhargava
Founder: Shivani Bhargava
What The Brand Offers: Contemporary yet traditional fashion from sustainable and natural fabrics
TC46 Loves: The outfits of the brand are the result of collaboration with artisans from handloom clusters and weavers located in some of the remotest parts of India. The product line focuses on focuses and works with contemporary silhouettes in pure hand-woven fabrics such as cotton, khadi and silks. These are graced by various handcraft techniques such as tie-dye, hand printing, ajrakh and hand-embroidery. The product line ranges from occasion wear to everyday clothing, starting from kurtas, suits, dresses, tunics, Pant-suits to sarees to cater to varied tastes and needs.
The brand targets anyone and everyone, without any biases. Any woman who loves pure art and has a love for textile and fabrics, who values her roots and culture is considered to be a good fit for the outfits.
Price: The prices vary between Rs 4,000 and Rs 25,000
Availability: The products are available on their website as well as at most of the known multi-designer stores across India and e-commerce sites
Want us to be VocalForLocal for your brand or know someone whose work you'd like to cheer on? Drop us an email to be featured on The Channel 46 at [email protected]