You can never go wrong with a saree! From Rekha in Kanjeevarams to Sonam Kapoor in designer drapes, a saree looks amazing on anyone and everyone. Headed to a brunch meet-up with colleagues? Pick an Indigo saree, pair it with oxidised jewellery and slay! Need to go to your partner's Diwali office partner? Drape a stunning chiffon saree with diamonds and you're ready! And that's why sarees also make it to TC46's list of favourites. You know you can easily make a dress out of old saree. So take a look here on how to make use of old sarees and turn them into beautiful dresses.
To highlight the beauty of this timeless and elegant clothing option for Diwali, TC46 connected with Sujata Biswas, co-founder of SuTa. Here she shares why sarees are a classic festive wear option, 8 saree styles you can try and an expert shopping guide for sarees.
Sarees: A Classic Option For Any & Every Festive Occasion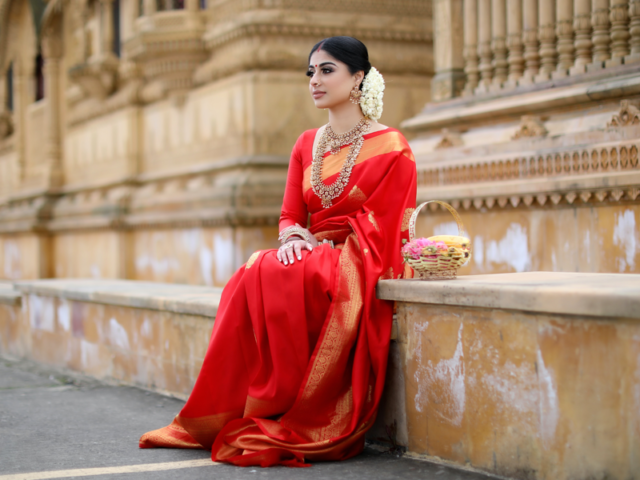 We are yet to find attire that is as versatile as the saree. There is something so poetic yet simple about it. For festivals, whether you want to shine in the spotlight, take all the festivities in, go the traditional route or put together a contemporary look, sarees can do it all and more! With the sheer variety of fabrics, weaves and designs available, the saree gives you the canvas to express yourself and experiment to be your best self!
2021 Saree Trends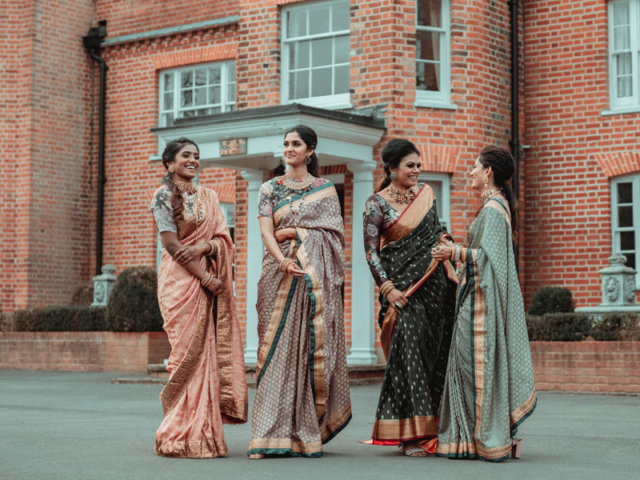 I believe in the timelessness of sarees and in fact any product in general. Sometimes, amidst all the choices we have, one of our mom's old silk sarees could be the perfect one to wear for a party, or the simplest mul saree can be the most stylish when you dress it up with the right jewellery. We can testify this because we launched our jewellery line this year and the styling images we got from our Queens who paired it with our mul sarees, ruffles sarees and modal sarees have been stunning! We think personal style is what matters more than trends. And, of course, style is something that evolves and as a result, so do your fashion choices. Who doesn't love to wear a saree? These are the best saree shops in Bangalore we have just curated for you.
8 Saree Styles To Try This Diwali
1. Organza Silk Saree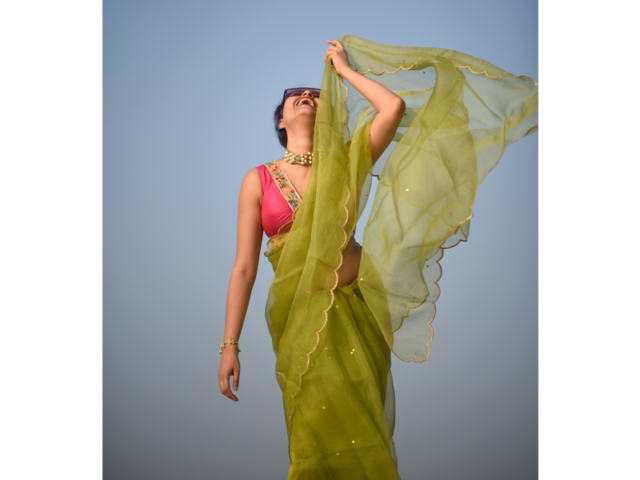 Style Tip: Pair it with a waist belt, golden choker, coloured eye-shades and minimal makeup. Accentuate this look with a blingy potli bag!
2. Pure Silk Saree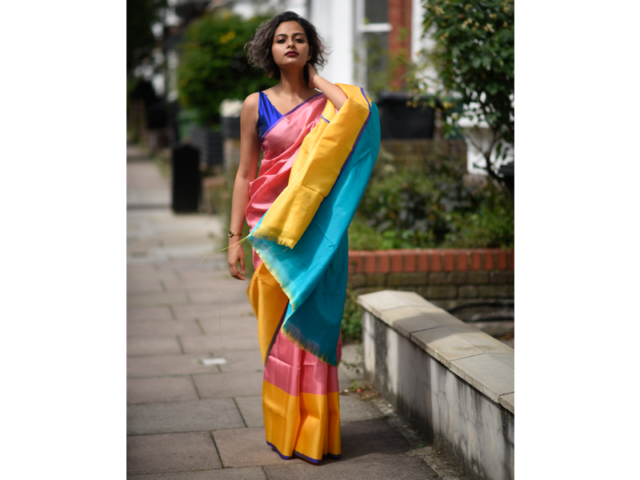 Style Tip: Pair the saree with oxidized silver earrings and bangles. Ankle length boots can add an edge to the look. Dark lipstick and kohl eyes for makeup seal the deal!
3. Modal Mul Saree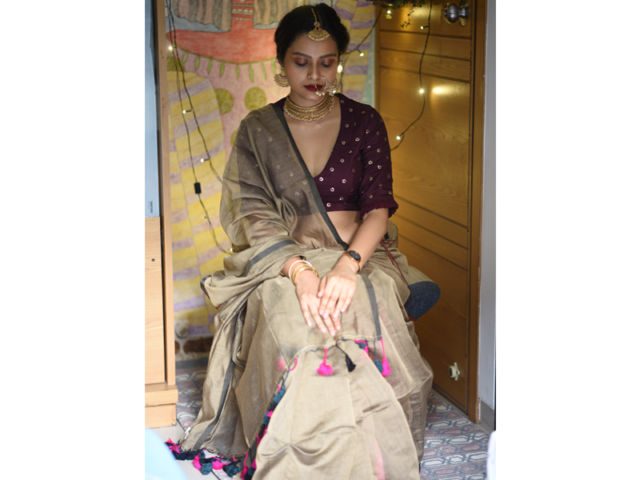 Style Tip: Golden and maroon makeup along with a gold choker and a big nose ring accentuate the look. Carry this look with a festive clutch bag to add bling. Add a messy low bun hairdo to finish.
4. Heaven Mul Saree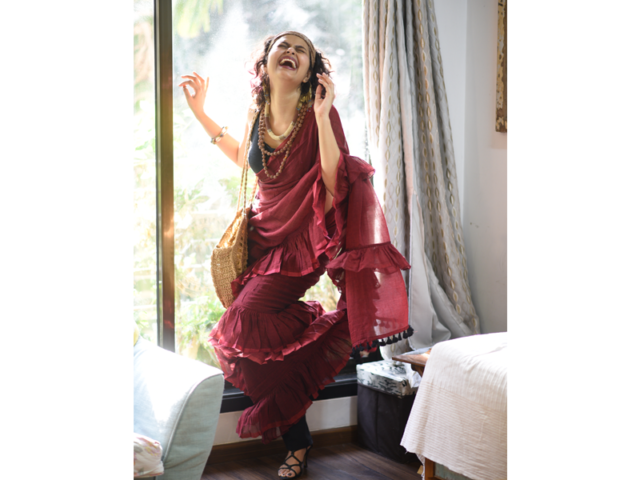 Style Tip: Add a pearl hair clip to tuck side-parted hair, along with a pearl choker and off white sling bag.
5. Handloom Banarasi Silk Saree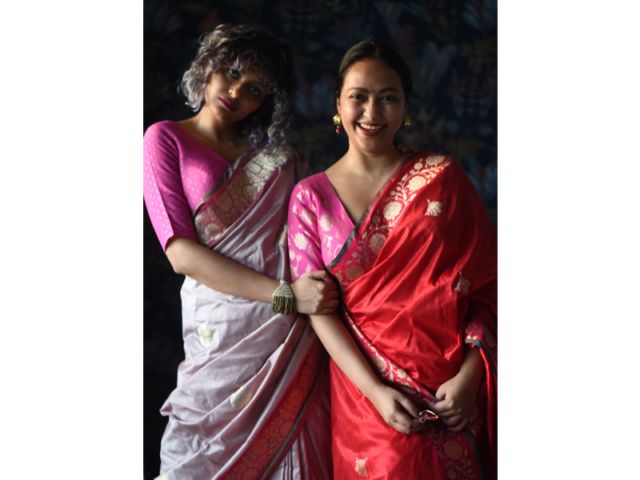 Style Tip: Wear a sleek low bun or side-swept curls. Add golden heavy earrings and a thin necklace. The makeup can be basic kohl eyes and dark lipstick with a big bindi and nose ring. A golden watch on one wrist and a big statement ring on the other hand to balance the look.
6. Acrylic Saree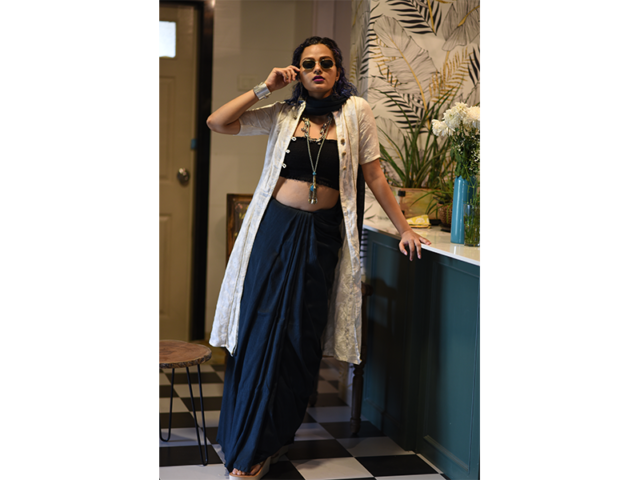 Style Tip: Pair with statement silver oxidized necklace along with heavy silver oxidized bangles on both wrists. Add a traditional Marathi nose pin for a dramatic effect. Nude shade of lipstick with cat-eye eyeliner and coloured stone assorted rings on the fingers along with a jute handbag and black boots complete the boho-chic look.
7. Banarasi Silk Saree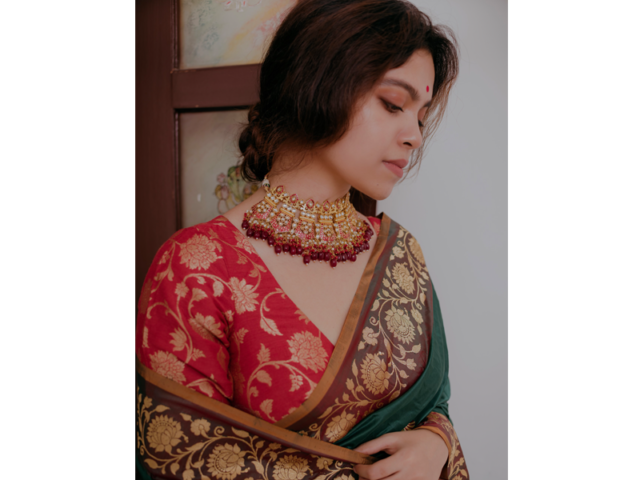 Style Tip: Wear a retro low bun with peachy blush, eye shadow and dark lipstick. Accentuate the look with heavy golden earrings and necklace and a small potli bag.
8. Banarasi Polyester Saree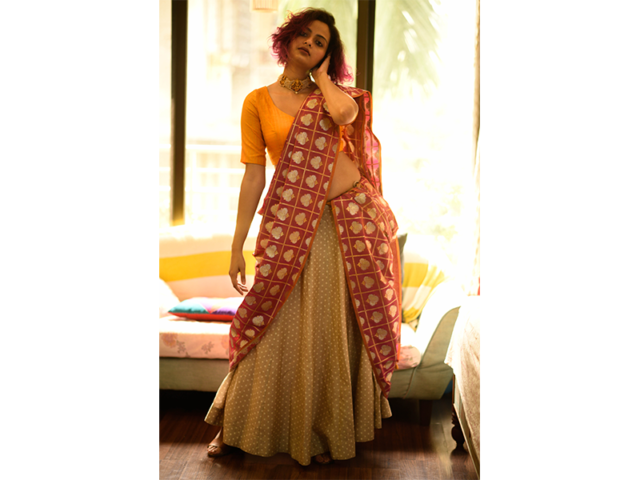 Style Tip: Pair it with a fabric waist belt, green bangles (for contrast) and golden ear cuffs along with gajra tied in a sleek low bun.
The Ever-Growing Love For Sarees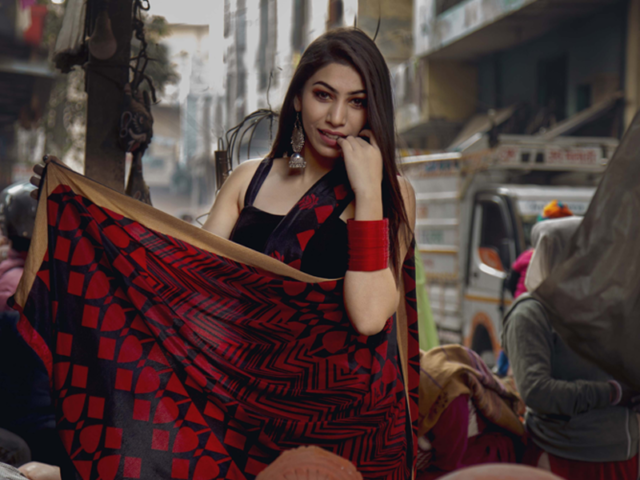 The important point is that overall, there is an increase in consumers who are loving sarees as a whole and that is really heartening. From being attire that was worn on special occasions, the saree is making its way to become something that can be worn whenever one wants to. As a result, comfort has taken centre stage and sarees that are equally beautiful and comfortable have been the most loved sarees.
Shopping Guide For Sarees For The Festive Season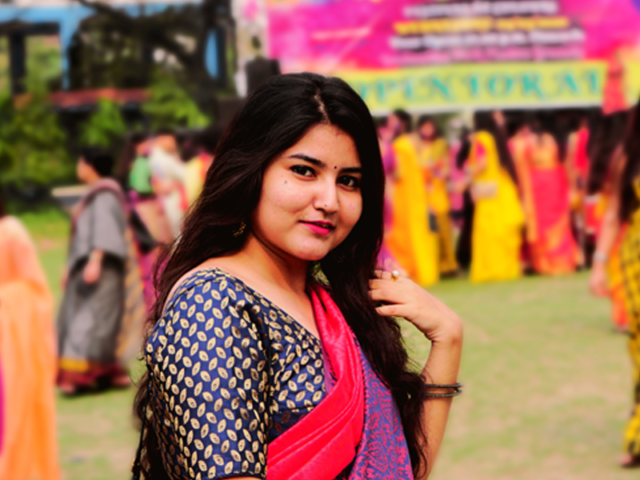 The festive season calls for sarees that are a mix of subtle sheen and great colours apart from being made of the softest, most comfortable fabrics. So, modal, handloom silk, chumki (sequins) and zari sarees are great choices. Made-in-heaven mul sarees are classics, of course. Traditional weaves such as Patola, Tussar and Jamdami are perfect for the festivities too. Blouses also make a big difference to the look, in fact, they are the secret keys to the right styling. So, invest in suave, well-designed blouses that fit just right. Complete the look with resplendent gold jewellery, chunky silver jewellery or go the boho route with some fabric jewellery and you are all set for the spotlight!