Growing up you have watched your mother dress in a beautiful saree, bindi on a forehead, bangles on her wrists and be off for the day. The world taught us that superheroes wore capes and masks to fight crimes and protect the ones they loved. But you knew that in reality, superheroes wore sarees with their pallus as capes and bindis as masks. Protecting you for all evil. And as you slowly reached your mother's height, her sarees became your cape, your superhero costume. And you wore that to fight your daily worries and challenges. And you have got to admit that sarees make you feel like a goddess!
As time rolls by, finding sarees like your mums turns out to be a quite tedious task. We understand the sentiment and love one has for sarees. That's why we have brought together a list of 10 beautiful and online saree stores for you to take your pick from!
10 Online Saree Stores You Need To Check Out
1. Suta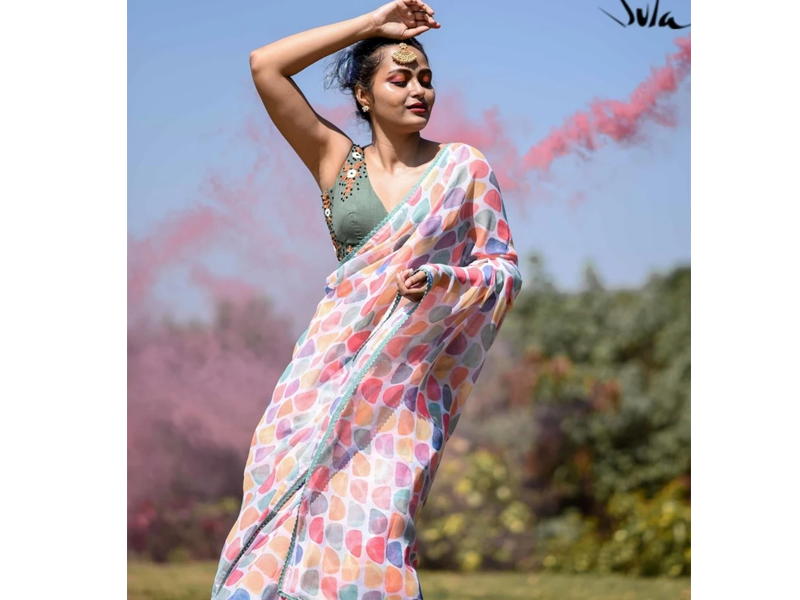 With the love for the loom, sisters turned entrepreneurs started Suta, a desi handwoven saree brand for women who love their sarees. Suta combines India's centuries-old weaving traditions with contemporary style- so that what looks good, feels good. They create a bunch of varieties – jamdani weave, malmal, malkesh, banarasi, not forgetting range in colours, patterns and also blouses.
Price: Rs 2000 onwards
2. Fab India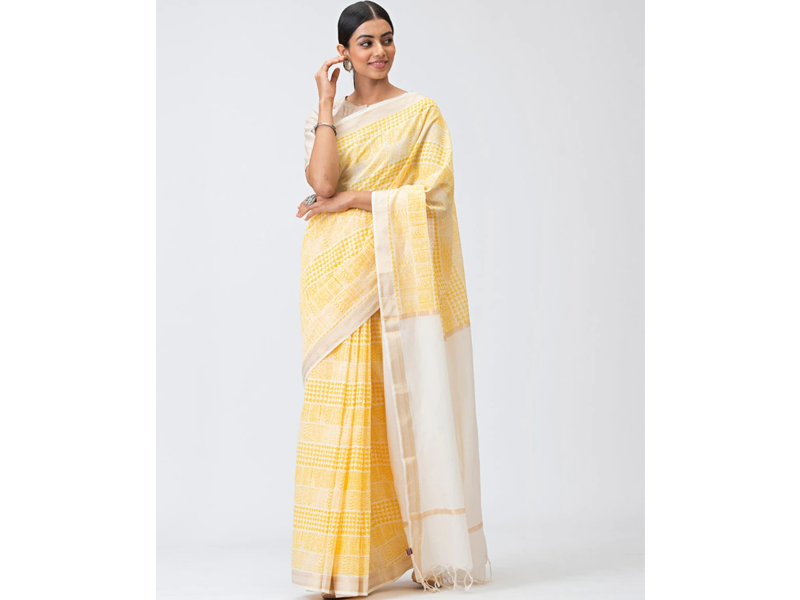 Fab India has made its mark by creating handwoven fabric, and clothing for its customers. And it should be no surprise that they offer beautiful cotton and silk sarees too! Pair them well with Fab India jewellery and footwear.
Price: Rs 1500 onwards
3. Okhai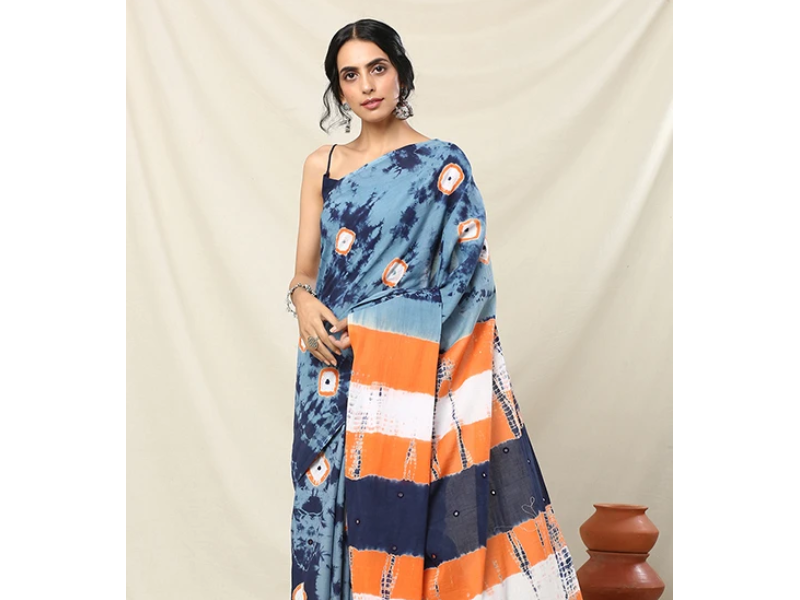 Okhai handicrafts is a cleaver union of contemporary ethnic clothing with the vibrant expression of the traditional way of life, along with their rituals, and their legends. The sarees use a very fun design pattern with tie-dyes and mirror patchwork.
Price: Rs 1800 onwards
4. Bunaai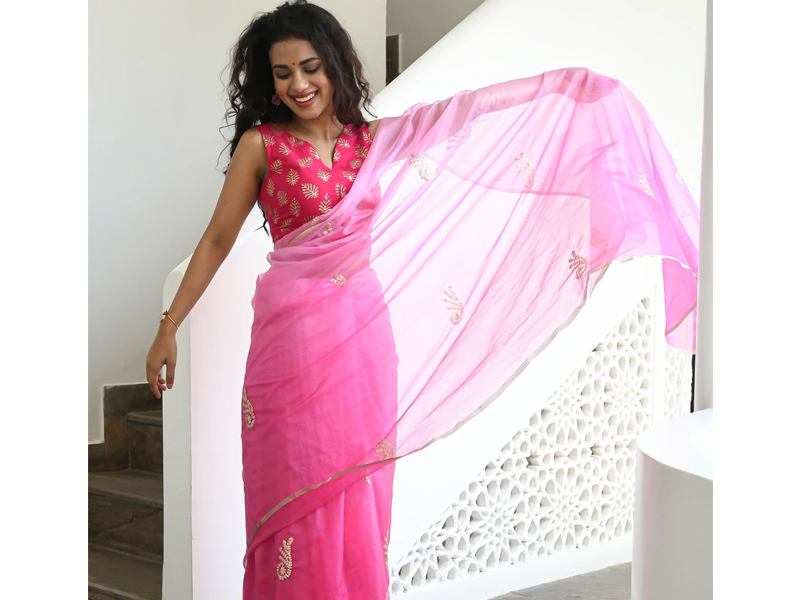 Bringing traditional and contemporary together, all the latest trends in fashion found under one roof. Bunaai brings pretty organza sarees and frill sarees that can be paired with one of their many earrings and bracelets.
Price: Rs 4000 onwards
5. The Indian Ethnic Co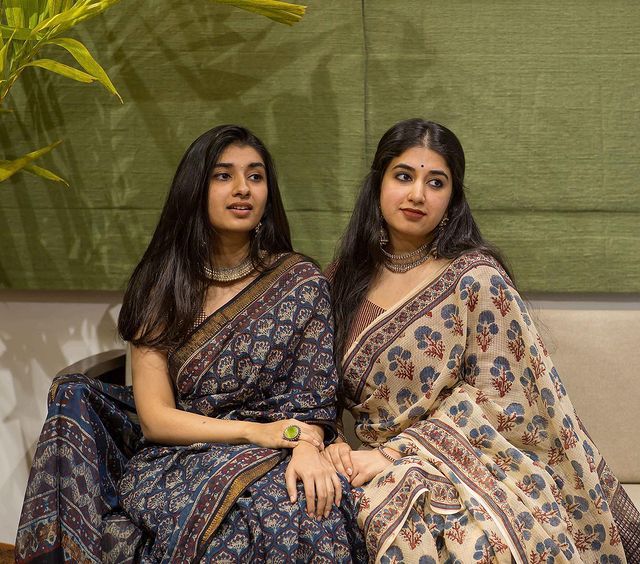 Offering the best everyday cotton sarees, abstract prints and mellow earthy colours, The Indian Ethnic Co is a saree heaven. An initiative that began by a mother-daughter duo and aims to bring their customers timeless handmade outfits.
Price: Rs 1999 onwards
6. Tjori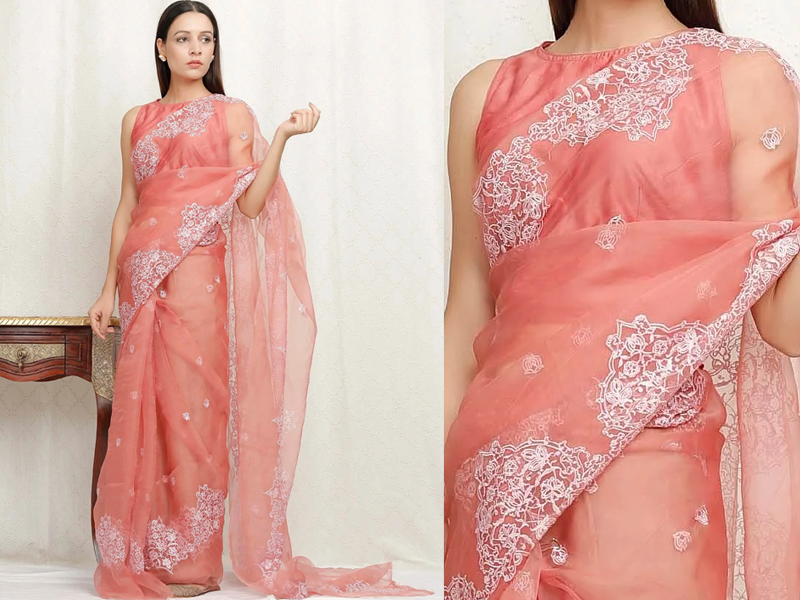 Another hub for everyday comfortable sarees is Tjori! It is literally a tijori for beautifully handcrafted attires made by Indian artisans. Although not a wide variety like the rest on our list, Tjori offers a unique sense of style and designs with their sarees.
Price: Rs 1000 onwards
7. AKS Clothings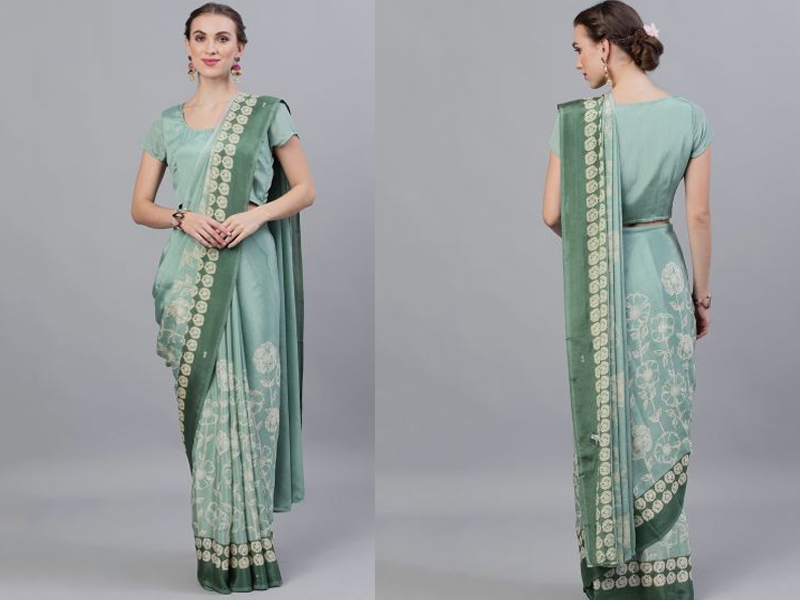 Sarees with fun prints and designs are what you'll find at AKS clothing. Chose from a selection of fabrics, designs ranging from geometric to animal prints and floral, and colours from dark maroons to pastels! AKS clothing is surely a saree destination you need to stop
Price: Rs 2999 onwards
8. Colorsootra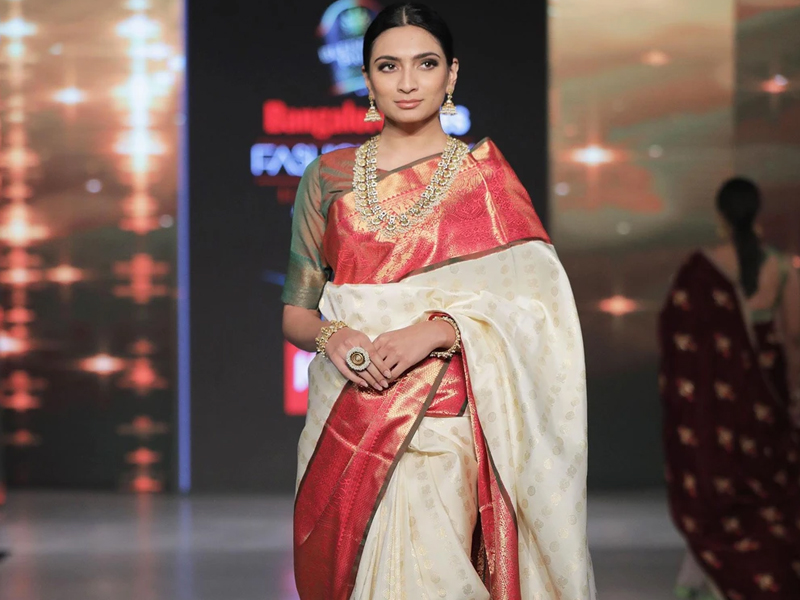 For all your grand occasions, feel like a queen when draped with Colorsootra. Sarees made by the finest craftsmen and fabrics, offering the best for the best! Select from a wide range of banarasi, maheshwari, silk and chanderi saree.
Price: Rs 4000 onwards
9. Chakori Ethnic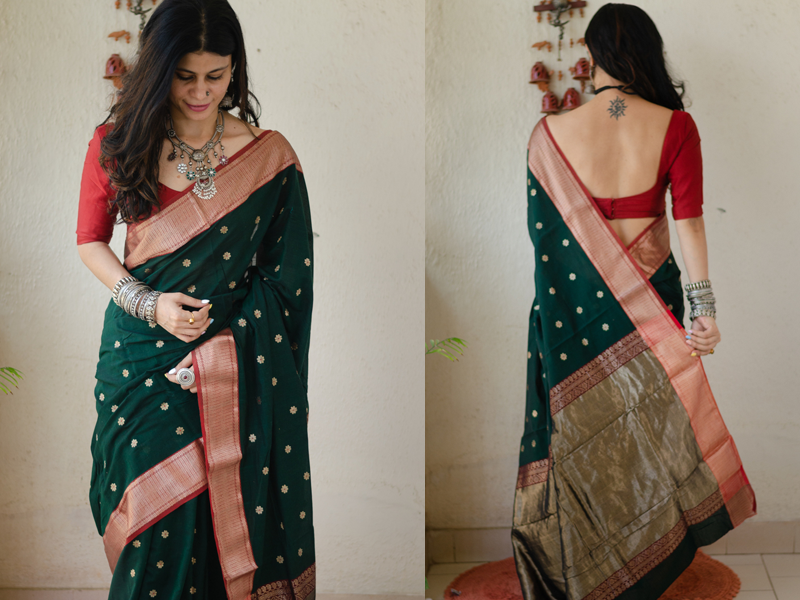 Chakori Ethnic works with the rural artisans creating a unique and contemporary design while keeping up with the ethnicity and traditions. And the best part about the brand is that all their sarees, be it Kalamkari, Shibori, Hand Block, Dabu, Phentiya and indigo prints, are made using natural dyes.
Price: Rs 2500 onwards
10. Karustuti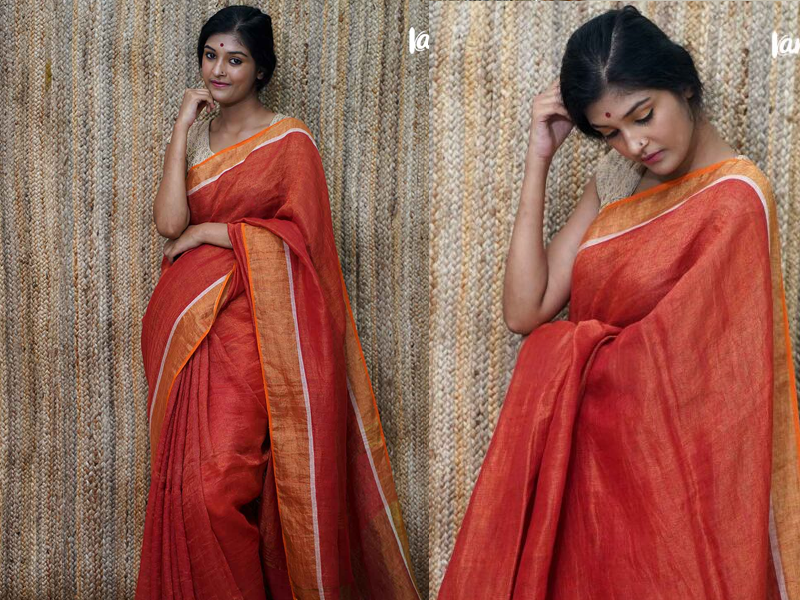 Hailing from Bengal, Karustuti works with the handloom and local artisans of the area to create a beautiful 6-yard drape. Their breathable fabric and material will be a saviour this summer!
Price: Rs 1600
How To Style Your Saree
There are different ways to style your saree. You can either wear it the classic way as usual, or try draping it in a different style like Nauvari style. But if you are looking for a completely hatke style, something that Komal Pandey would style and nail, watch the video. Here are 2 different ways to style your saree. Thinking about buying silk sarees? Here is a list of the best silk saree shops in Bangalore.
1. Footwear
Always slay your saree with the perfect but comfortable footwear. If heels are a no-go, opt for wedges or kholapuris. To be on the safer side, purchase blacks or browns, they match with every colour!
2. Accessories
Accessorizing your outfit is a must. Keep it simple with a pair of chaandbalis and a timeless watch for a classy look. For a more extravagant look, add bangles, a neckpiece and bold lipstick.
3. Bags
We cannot lie that sarees are a little tedious to handle. You are nervous with the pallu or pleats as it could unravel. This is why you must not carry a big, baggy bag. Opt for a small clutch or potli that fits all your essentials or even a fanny pack!
4. Hair
There is a hairstyle for every hair length. Try styling your hair in a classic updo or even a timeless braid! Dance your way through the night, without your hair causing a bad scene!
5. Makeup
Tying your outfit and accessories together is your makeup, and with the summer season marching on, you need to have sweat-proof makeup. With the current heat, keeping a light makeup look to avoid patchy and sweaty looks, and always keep a blotting paper in hand.
Key Points When Taking Care Of Your Sarees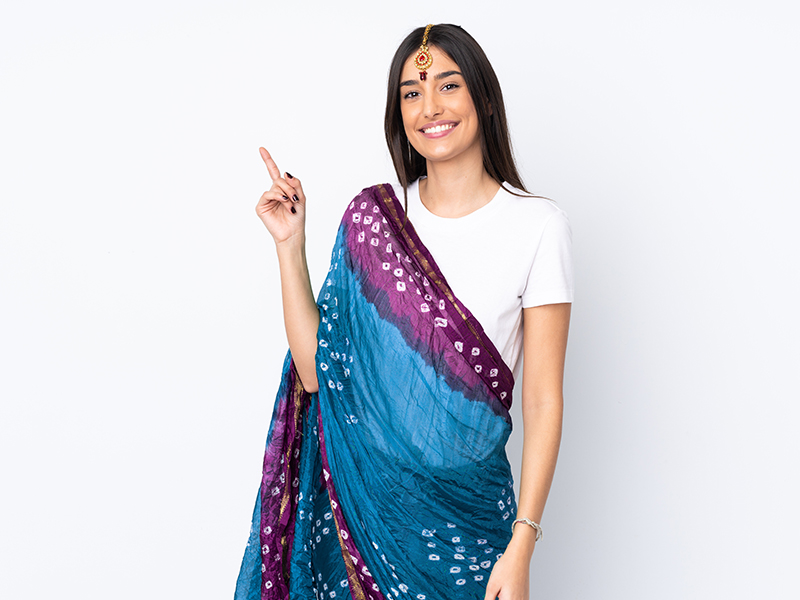 1. Always dry clean your sarees, especially silk. In case of stains, handwash your sarees.
2. Never wring your sarees too tight. This might cause a tear in your saree.
3. Treat stains as an emergency. Don't wait on it or postpone, this can cause the stain to deepened and remain permanent, especially if its on white clothes. Check out some home hacks on how to remove colour stains from white clothes here.
4. Avoid perfumes, sprays or deodorants while wearing sarees.
5. Sarees are vulnerable to oxidation and chemical exposure, so keep the mothballs away.
6. To dry without squeezing, roll your sarees in a clean, absorbent cotton cloth or a light, neutral coloured towel and press gently from all sides to remove water.
7. Direct sunlight is not advisable for sarees and drying them in shade is a great option.