As the world becomes more and more aware of becoming eco-conscious, people are adopting a sustainable lifestyle. From reducing your carbon footprint to conserving electricity, you incorporate little changes to do your bit for the environment. Regardless of whether you've decided to go green to help the environment, to save money, or just to see how easy it is, every step you take towards eco-friendly living is one that helps the world. If you're just starting out and want some sustainable living tips then incorporate these ideas shared by desi women, to get you started.
Here are ways to become eco-conscious & live a sustainable lifestyle.
15 Women List Practises That Support A Sustainable Lifestyle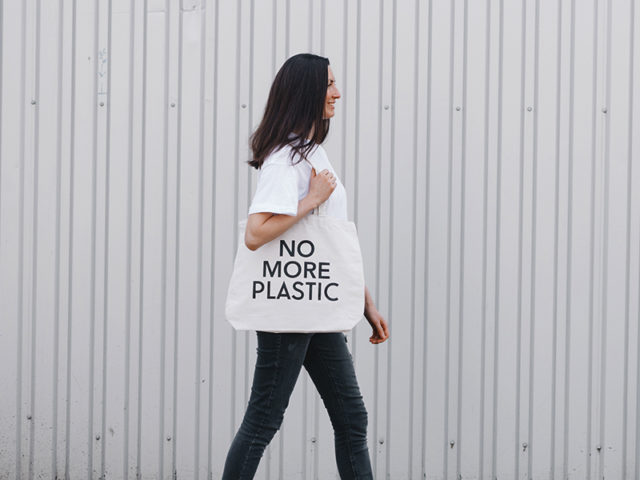 TC46 hosted a giveaway on Instagram here captioned, "Tell us the one thing about being eco-conscious or recycling that you've learnt from your mom?" And many people shared their insightful stories about the eco-consciousness their mothers taught them. See below for 15 ideas shared by our followers that you should incorporate into your lives!
"One eco-conscious and recycling habit that I've learnt from my maa is to donate used goods. For example, donated books can help someone in need. And one helpful tip is to only give away what is useful to them, otherwise, they also end up throwing them away. So, one day I was asking my maid's kids if they wanted some of the books and the eagerness in their eyes made my heart melt. So now, I teach my maid's kids on the weekends, with the books I gave them. My maa not only made me eco-conscious but also showed me a way to help people." – Sonali*
"My mom used to make lipsticks and lip balms from pomegranate seeds and coconut oil and butter. She always used to say I do this because you girls have a habit of eating it. But in that joke, she taught us a life lesson that we need to be careful about the things we use for our body and to only use environmentally friendly products." – Lakshita*
Here are 10 great ways to repurpose makeup products that have expired.
"These days, our water purifiers waste a lot of water while functioning. So, my mom always told us to use that wasted water for washing vegetables, sweeping the floor or even gardening. We can save tons of water by doing this little thing and since the time I saw the water struggle portrayed by Leila on Netflix, this has been a constant practice for me." – Jhalak*
"As a family, we always switch off the light when not needed, reuse bags and try to avoid plastic as much as possible. One life-changing thing my mom taught me has been to use biodegradable pads to do our bit for the planet 🙂 With the number of eco-friendly options available, we can easily avoid sanitary napkins that end up in landfills." Muskan*
"My mom always makes sure to carry our own boxes for takeaway orders at a restaurant. She always makes sure that the people at the restaurant don't have to use their plastic boxes for us. It's a little thing, but it matters a lot!" – Ishika*
"My mumma is a religious user of ORGANIC PRODUCTS and avoids using products that are tested on animals. And because of her, I also prefer using organic products that are natural, soft on the skin and healthier too. All thanks to her guidance." – Himani*
"My mom always prefers using JUTE BAGS instead of plastic bags to reduce pollution. My children picked this habit of their Nani and now they remind me to carry bags whenever we go out. When parents guide you in the right way the child obviously is going to develop good habits." – Sakshi*
"I remember during school days when we finished the academic year, my mom would tear up all the empty pages from school notebooks, and staple them together. For us to use for rough work. I do that with my work documents now. " – Arpita*
"My mom taught me to make colourful wall hangings by reusing old scraps of papers or leftover jute thread. And how can I forget her DIYs? Turning out the used water bottles into pen stands or toothbrush stands or using the dry fruits boxes as a storage box for crayons. Instead of buying new things we both always make the best out of the waste! I have been enjoying these activities to protect the environment with my kido now." – Gazal*
"Donating old clothes on a regular basis. Simple yet effective. My maa encouraged her entire women's group in the apartment to do so. We have a giveaway of old clothes and utensils around Diwali every year." – Sakshi*
"My mom uses the water used for boiling vegetables in dal or as soup." – Febronia*
"Always carry your own cloth/jute bags when going vegetables/grocery shopping. She even encouraged me to keep a couple of spare cloth bags in my office just in case. Plastic bags are literally banned in my house!" – Priyanka*
"We made a decision ensuring that all the kitchenware items that we will buy from now on will either be glass, clay or metal and not plastic." – Anushka*
"Use copper water bottles instead of plastic bottles. It is healthy and well as good for the planet. And we even switched to drinking matke ka paani, instead of refrigerated water." – Deepika*
"Buy eco-friendly, local products. My mom used to make me go to the farmer's market rather than those big stores, but now it has become a habit. My family now purchases from local brands." – Akansha*
Looking for desi brands? Head over to the Red Dot Shop here, TC46's curated marketplace for all things local.
When you see others around you doing their part to save the environment, it can be daunting. But, when you break it down into small steps, you realise how easy it is to follow through. Do your part in the world and give the next generation a better future!
Disclaimer: Please note that the responses have been translated and edited for clarity. Names have been changed to respect privacy.
Do you have a story to share or an experience you would like to highlight on TC46? Connect with us on Instagram today!