A child goes through various stages of development and the growth from baby to adult is a fascinating journey. Watching your child crawl, sit, stand, walk and talk is wonderful but not all kids go through the same. Hearing loss can be caused by a number of factors like illness, genetics, injury or ageing. This is where the work of an audiologist becomes crucial. With their skill set to understand and treat speech, hearing and cognitive-communication functions, these experts better the lives of all.
In conversation with TC46, Audiologist and Speech Therapist Devangi Dalal shares the story of co-founding Josh Foundation, an NGO dedicated to bettering the lives of hearing-impaired children. Here, she talks about creating awareness, overcoming challenges and ways you can volunteer at such NGOs.
1. What is your educational & professional background?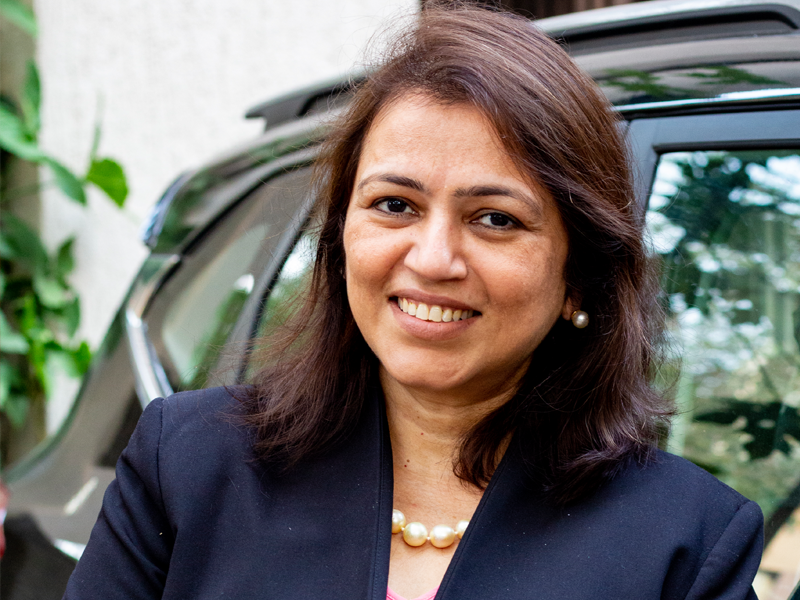 I completed my degree in Audiology and Speech-language Pathology from Nair Hospital in 1991. Since then, I've done a course in Adolescence, Public Speaking and have been practising clinical Audiology and Speech-language pathology for more than 30 years now.
As a social worker and the co-founder of JOSH Foundation, an NGO that works towards the upliftment of hearing-impaired children, I was the youngest executive member of the Indian Speech-Language & Hearing Association. I have been appointed as the National Coordinator for Private Practitioners of Audiology in India, by the same. I have had the honour of being the first Indian Hearing Health Advocate for the Coalition for Global Hearing Health (CGHH) in association with the World Health Organisation (WHO), and the first Indian to win the Humanitarian Award by the American Academy of Audiology.
2. What prompted you to start the JOSH Foundation?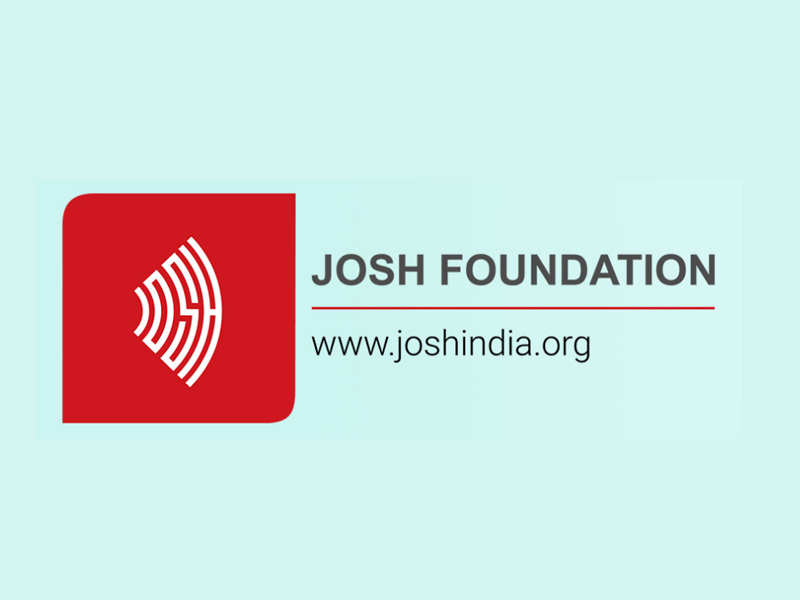 I visited Denmark in 2004 for an international conference in Pediatrics wherein they'd done the first presentation for neonatal screening. Upon asking how much of it is done in India, I didn't have an answer. Hence, when I came back, I got my hearing screener instruments and met with many Gynaecologists and Pediatricians, asking them if we could start neonatal screening in our country. I was told that there'd be many myths and misconceptions about the child having hearing problems due to delivery issues and should drop the idea. Since it isn't compulsory from the government and even the professionals won't agree, I discussed it with Dr Gandhi, an ENT Surgeon with whom I've been working for the last 30 years, that we should do something to create awareness and make the hearing disability, no longer a disability. He agreed and we started the JOSH Foundation in 2004!
3. Did you always know you wanted to work in the non-profit space?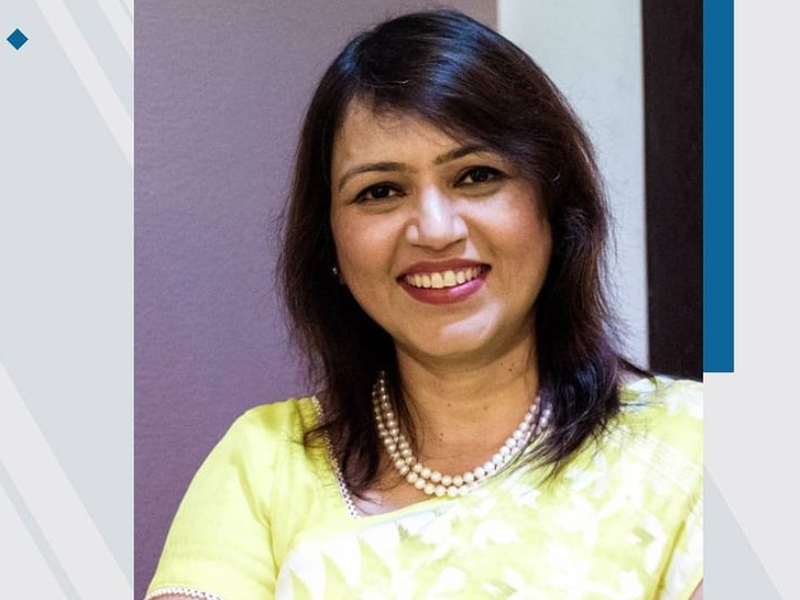 I was sure that I wanted to do something in the medical field to help others. I come from a family of farmers and my father didn't want that so he came to Mumbai to complete his education. My parents are kind-hearted and supportive and I believe I get that from them. I believe it's a noble profession where with your earning, you can also do social service. I started working with hearing-impaired children in 1993 and got the best technology hearing aids. I realised that kids with 10-20% hearing, with the right technology, can get well rehabilitated and can speak like normal people. I figured that with the skills I have, I can change the lives of these kids in the best possible manner and that's how the passion of working for them who have sincere hopes from me, started and now it's only multiplying.
4. What was your first milestone and how did you get there? What was the turning point?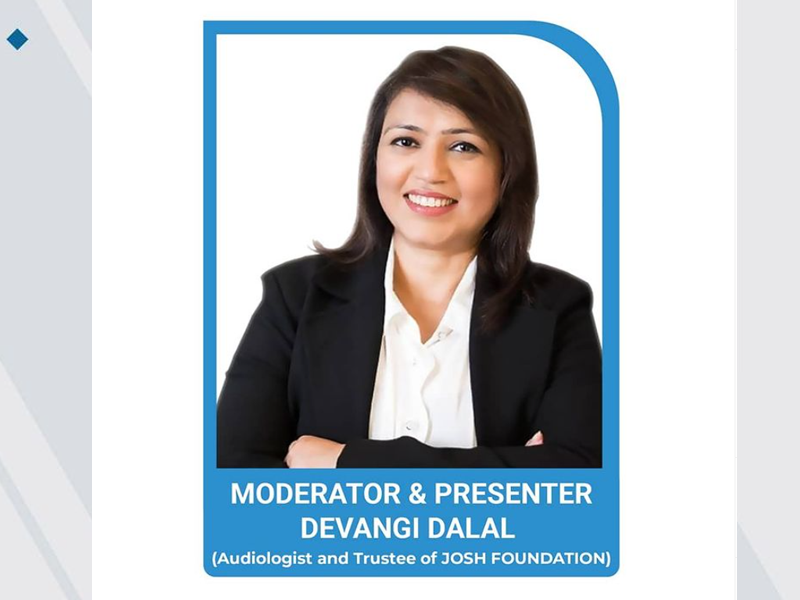 When we started spreading awareness about hearing impairment and provided platforms to hearing-impaired kids with normal education as well as special school education, we encountered questions about how these two types of kids, with the same hearing loss but the difference in technology, were different from one another? That's when a celebrity came forward and asked to do something for these children. So in 2007, we screened all the children for the first time in a special school and provided them with digital hearing aids according to their requirements. They showed tremendous progress. We've supported over 1300 children so far.
While carrying out such activities in the JOSH Foundation, we generated results of the children overcoming their disabilities. When parents realised that there was progress, they started working hard. Along with the management, teachers, and today, we have made 12 schools digital. We have supported them with hearing aids, parents' counselling, teachers' counselling, conducted events for them and the best part is that during these, lots of Lions, Rotaries, philanthropic donors, and CSR corporate companies came forward and have helped us to do more. Also, I have received a lot of support from my family. We have organised camps in many states of India to help out the children in need and show them the right path. Somewhere the point came that while walking with ethics, vision, passion, and focus, I've been able to achieve much more than I'd thought about.
5. What are some challenges faced by the foundation and how do you overcome them?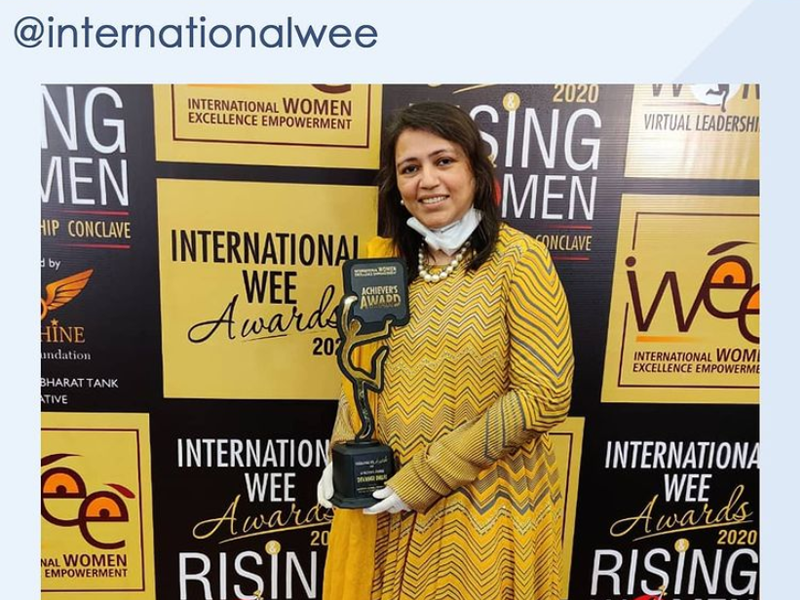 There are a lot of misconceptions that hearing aids should just use amplifiers and be distributed in bulk and hence a lot of Lions and Rotaries would come to us and ask us why we would go for digital hearing aids that cost up to Rs. 60 to 70 thousand and not the ones costing Rs. 5000-10,000 and help more people. Now those hearing aids just amplify the sound and not the speech signals due to which children don't get the input of good speech signals and hence they were not able to speak. We started fitting everyone with the digital technology that we get from the companies for Rs. 30,000 and it gives exceptional results. We proved that the right technology, according to the individual's requirement, does make a difference. Now, looking at children that we have helped, it's easy to convince the philanthropic donors and the corporates that there is a need to be fulfilled. Even the management and teachers are switching from sign language to spoken language to help the kids speak like normal people, which was a difficult task earlier. There's a need for technological revolution and changing the path of talking to children. Now that we have generated results, it is much easier, and more people are coming forward to help us
6. How do you engage with people to create awareness about the work you do towards the upliftment of hearing-impaired children?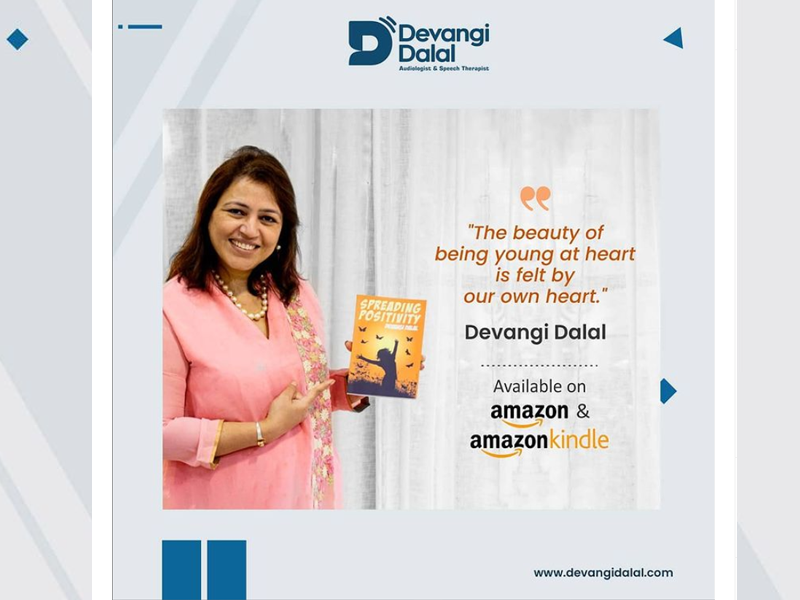 I've created a lot of material to spread awareness. I have written more than 50 articles in newspapers and even wrote books, Kuch Suna Aapne and Chalo Badhirone Sambhadta Kariye which educated parents that from diagnosis to earning, they achieve the best. Conducted various events, given platforms to showcase their talents like normal children. We also encouraged 12th pass children to pursue better education and started running robotic workshops and personality development classes for them to help them get employment in the corporate sector. We even started sports education in schools because we think that not just digital hearing aids and training but the overall development of the child is equally important. I believe both interpersonal and intrapersonal skills are very important. At JOSH Foundation, we are not just looking at the diagnostic part but also providing the right technology to the right person and implementing a lot of projects that enhance the skills, employment, vocational training and marriage proposal. JOSH Foundation is the place where hearing-impaired children get the solutions to all their needs.
7. What plans do you have in store for the future of the JOSH Foundation?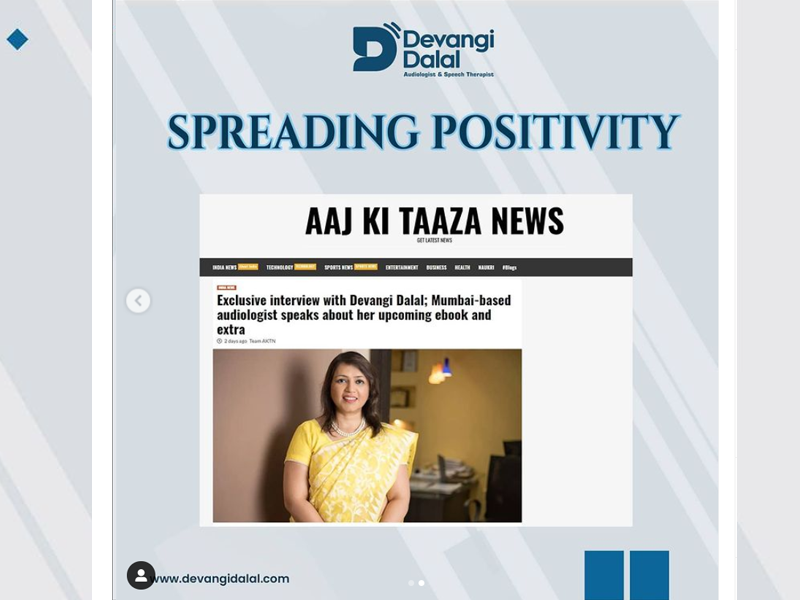 I believe that we can reduce the hearing disability of every hearing-impaired child to make them self-sufficient and give them normal education and employment to help them earn for their family. As far as upliftment and future of hearing-impaired children are concerned, we wanted to start an institute where we had all facilities under one roof for the hearing-impaired children at a national level and help them overcome their hearing impairment. Globally, in around 80 countries, periodic protocols are followed and neonatal screening is done. Most of the children are getting hearing aids within the span of their best development that is 0 to 10 years, which reduces the disability by 20 to 40%. That's the change we want to bring about in India with our JOSH Foundation. Also, another wish that we have is that our children are trained very well and have normal education to be able to speak in front of the crowd. Hence, I want to start a voice training centre to help hearing-impaired children where they can have public speaking and voice modulation learning at our institute. Also aiming at creating awareness at the mass level through electronic and print media.
8. What are your tips for anyone who wants to volunteer by providing support for JOSH Foundation?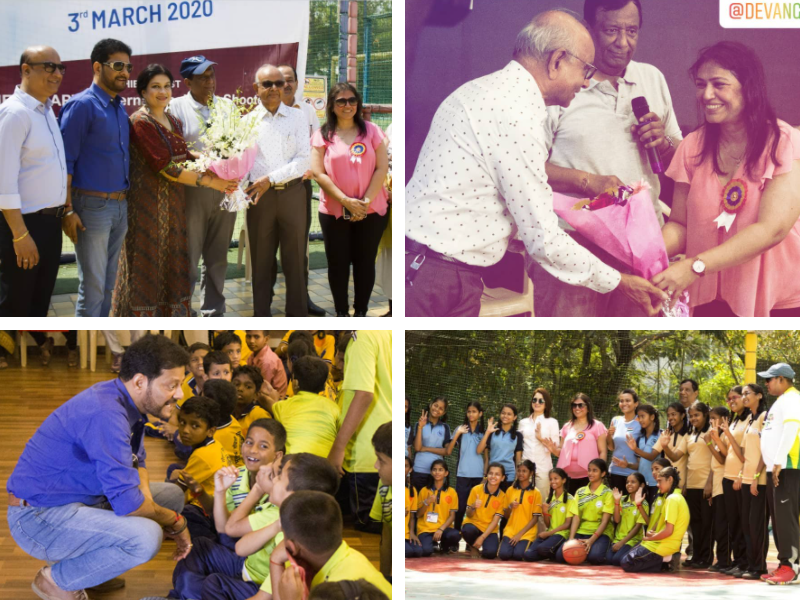 The first thing I'd like to say is to create awareness among people about hearing-impaired children, especially where their disability is not seen. They can be helped by guiding them and by coming to the JOSH Foundation office. The second thing is that around 6.3% of the population of India is hearing-impaired and 40% of those are children and only 10% of the needs of the hearing-impaired are met. Children need hearing aids according to their requirements, so a lot of help is required financially. To talk, to train children, and to rehabilitate them, we have many schools wherein they can come as volunteers and teachers. They could also give them employment once they're through with their graduation, integrate them into society, and see that they get normal education and get a platform like any other child. Of course, a lot of work is required so everyone can come forward and provide suggestions for the things that we need to do for the hearing-impaired children.
We are ready to work on that!
Think you're a Self-Starter or know someone who is? Drop us an email to be featured on The Channel 46 at [email protected]
About Self-Starters
We spotlight inspiring women who are entrepreneurs or have skill-based passion projects and are willing to share knowledge, advice and tips about getting started in the space. Each Self-Starter's story will be highlighted in a prime slot on the Homepage for a whole week, after which their story will appear under the 'Work' category on The Channel 46.