When communication is the foundation of your relationship, it shouldn't come as a surprise that dirty talking during sex is a game changer. Gandi baatein is definitely a turn-on in bed. So the next time things get hot and heavy under the sheets, it's time to warm up with some sexy talk. But wait! Are you unsure about how to get started or inhibited about what to say? Or, you're afraid of sprouting out the wrong thing?
Fikar not, in this dirty talk guide, we'll cover everything from why dirty talking is important to exactly what to say during sex. Read on to find the answers. 
4 Reasons Why Dirty Talk Is Important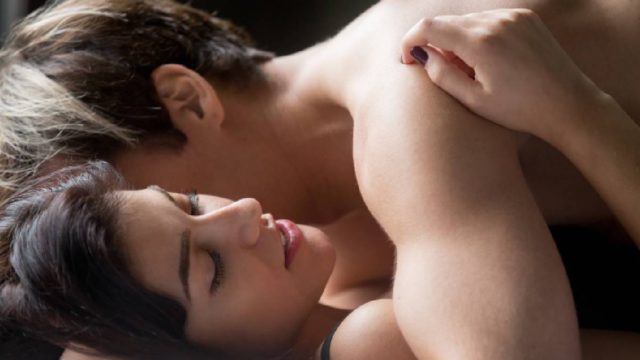 A recent study claims that having dirty talk while having sex makes you feel happier and more satisfied in bed. It's a seamless and simple way to add more spice to your love life. It also:
It helps you in determining what you are most comfortable with.
It keeps your partner engaged.
It makes bedroom time more fun.
Lead to unexpectedly good surprises.
You don't need to be an erotic writer to come up with sexy things to turn on your partner. Here's a list of 10 wild things to say that you can use to get started.
But before we get into the list of what to say during sex, here are some things you can do before turning up the heat.
3 Things To Keep In Mind While Having Sex
If your sexy times begin and end under the sheets, you're definitely leading a boring life. Get things rolling before you two are even in the same room. The anticipation will only make the action that follows more thrilling and pleasurable.
Send them sexy texts, call them to tell them how you can't wait to get together. Tease them, let them tease you. Once you set your eyes on each other and the clothes are dropping on the floor, it's time to add more spice.
1. Tell Them How It Feels
Is what they're doing making you feel things? Tell them. Do you want more of that? Tell them. Direct them. If they do something right, encourage them. There's no reason for you to sit through sex that isn't good, right? So some help wouldn't hurt. Don't be hesitant to tell them you want it to be a little faster, softer, or to the left. How will they learn if you don't speak up?
2. Ask Them If It Feels Good
This exchange goes both ways. So it's always important (and sexy) to ask your partner if something you're doing feels good to them. "Do you want me to do that? Do you like it when I do that?" Asking these questions and being answered in groans and whimpers because that's all they can manage is very satisfying.
3. Encourage Them
Seeing stars while they work their magic? Don't be shy and tell them. "Please don't stop", "Yes just like that". These small groups of words will drive them nuts (pun intended).
Read: 8 Hot Tips To Spice Up Your Sex Life
10 Sexy Things To Say In Bed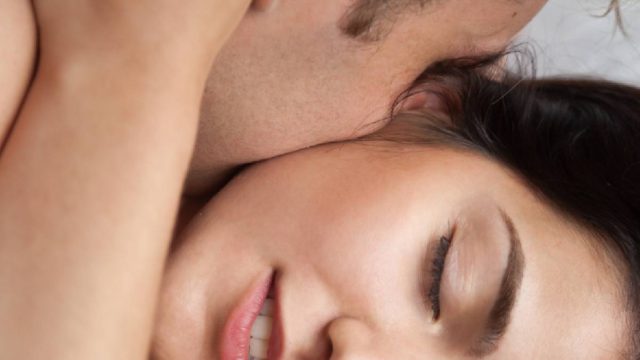 1. I Need You Right Now
This one is pretty straightforward but effective. When you tell your partner that you can't go another minute without them as close to you as possible, they become excited, hot and revved up to show you exactly how much they loved hearing that. This is at the top of the list for hot things to say in bed. An old technique but works like a charm.
2. You Really Turn Me On
When you tell them how hot you are for them or how much they turn you on, their minds immediately zone into how to get you off and what gives you pleasure. They themselves realise how you turn them on. And they're ready to devour you right there and then.
Furthermore, vocalising these feelings can have a significant impact on your personal experience, making you even hornier and setting the mood and atmosphere.
3. Yes Right There/ Do Me Now
Moan it. Scream it (if you want). Whisper into their ears. Making sweet noises. Affirming what they're doing is working is a sure shot way to fire up all the sex hormones. People get off when their partners are enjoying the sex as much as they are. And the ego boost? Always a plus, especially if it's a guy.
4. Your Dark Fantasies
Don't be ashamed if you want things in bed that you would usually never think you'd want. Want them to do you hard? Call you certain names? Add some kinky elements? Go for it! You'll never know if you don't try it out. Wait for the right moment and have a conversation with your partner to know what they're comfortable with and whether they would like it or not.
Read: 9 Rasile Spooning Tips To Improve Intimacy During Cuddle Time, Foreplay & Sex
5. Remember Last Time..?
Had some mindblowing sex at the vacation? Or got a little kinky on one of your sexapades? Had sex in public? Oh yess..sexual history is smoking hot. Tell your partner how they did something that made your eyes roll back and toes curl. Tell them how often you think about it and how you want them to do it right now. See them catching their breath and tremble in need.
6. Oh God!
Is he hitting your sweet spot? Their lips feel heavenly on your skin and you can only say a word of two. "Oh God" "Yes" and similar kinds of moans and groans. Looks simple enough but at the moment it is so impactful. If you're new to dirty talking, try starting with small words. Or better yet, start by being vocal, moan their name, whisper their name in their ears and you'll get a hang of it.
7. Kiss Me Everywhere
Now lay back and see them lose control over your body. Moan and grab their hair when they kiss a sensitive spot, tell them to do it again. Giving them free reign over you will make them so hot and turned on.
8. You Make Me So Wet
The holy grail of words that your partner wants to hear from your lips. To make it even more sexier, guide their hands down to show them exactly how wet you are for them. Nothing will be sexier than this.
You can also tease them on call or text by saying how wet you are by thinking about them. Your partner won't be able to think straight until they see you again.
9. I Am Going To Come
About to hit the big O? Hearing you say that will make your partner double fold their efforts or he can tease you by pulling away and making you wait. No matter which routes they take, it's going to be oh-so-hot and sexy. 
10. You Don't Have To Use Words
When people think about what to say during sex, they often become confused and the anxiety of executing it takes over. Trying to think of something sexy to say when you're not in a sexy mood might be frustrating. If you're not used to talking nasty or even talking at all during sex, saying them might not be impactful enough.
But it doesn't have to be words! You can simply moan and groan. If your speech gets cut short while you're groaning, he won't mind. It's even amusing to make your partner moan so that they can't even form words, let alone whole sentences.
Learned a thing or two to make your sex life even spicier? #BeALittleMore unafraid and confident and go for it if you've never done that before. It's all about being in the moment and letting your words spill as they come.
Open up like never before and participate in conversations about beauty, entrepreneurship, mental health, menstrual & sexual health, and more. Desi women, join our community NOW!