Glowing skin is always in! A well-applied highlighter can give you that 'I woke up like this and glowing from within' look. Highlighter is one of the best ways you can enhance your beauty because it can instantly elevate your base makeup and make your makeup look stunning. But it also depends on what kind of highlighter you use.
Choosing your makeup product based on your skin type is crucial. If you have a dry skin type, the powder highlighter won't really go smoothly if your skin isn't well moisturised. If you want a more natural glow you can go for a liquid highlighter and you want that extra glam look, cream highlighter is your best choice. But no matter which highlighter you choose, blend the product really well. Make sure you blend your highlighter really well either with a brush or with your fingers. Here's all you need to know about how to choose and apply highlighters the right way. Here are some makeup steps for oily skin which you can follow.
Now that we know the basics of applying highlighter, let's see 5 places you can apply your highlighter for a striking glow!
5 Places To Apply Your Highlighter And Shine
1. Cheekbones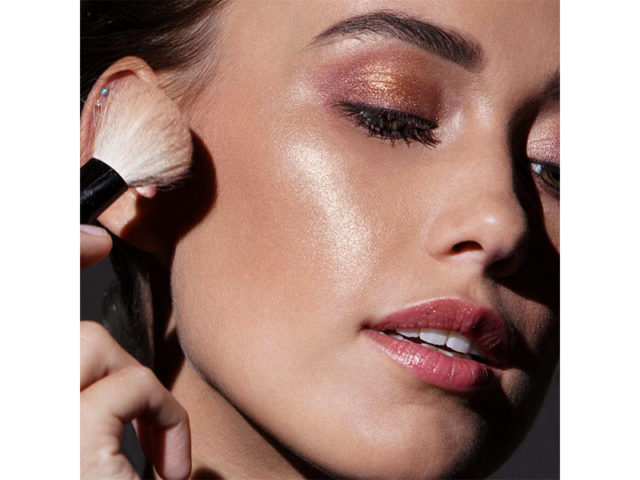 This one is very obvious and the most common place to apply your highlighter when it comes to your face. You can apply it using a highlighter brush or even a normal base makeup brush. Take some of the product on the brush and apply moving it upwards your cheekbones. In case you are using a liquid highlighter, you can use your fingers or a beauty blender to apply the product. Your face will look much more lively and cute after this step.
2. Inner Corner Of Your Eyes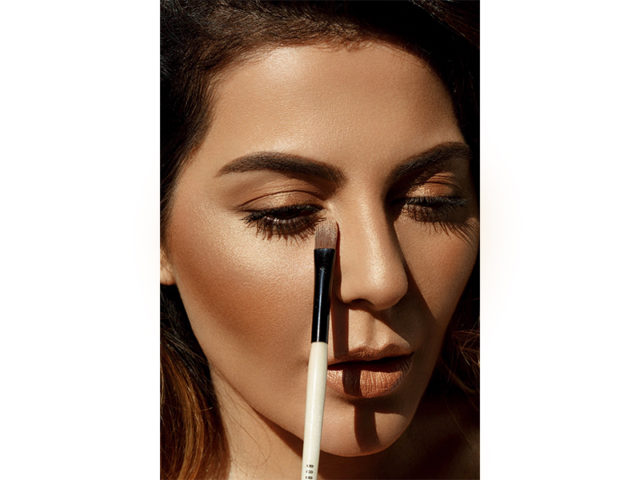 A glamorous eye makeup look always consists of a super beautiful highlighter in the corner of your eyes. Here you can not only put your basic glowy highlighter but also you can layer it up with some fun eyeshadow colours if you want. Just take a small eyeshadow packing brush, get some highlighter on it and place it in the inner corner of your eyes. And, voila! Your eyes will look so gorgeous that you won't stop clicking selfies.
3. Brow Bone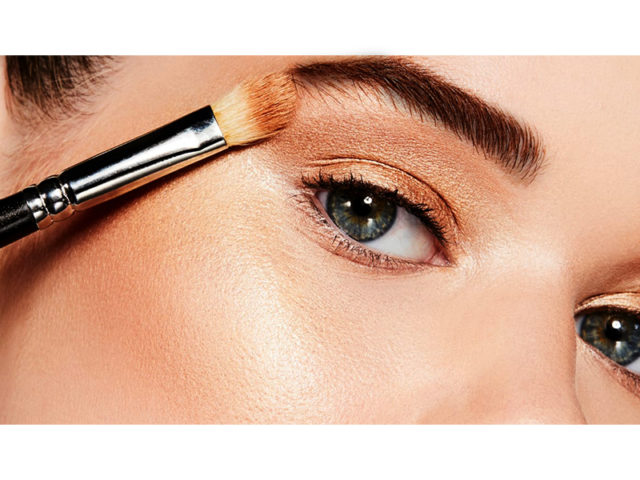 While we are talking about the eyes, how can we forget eyebrows? When it comes to makeup, eyebrows frame your face and make it look more put-together. You can now elevate your eyebrow makeup by blending some highlighter on your brow bone. It looks fab! Just take some on your finger and blend nicely on your brow bone. If you have makeup on, and you want a really subtle glow you can take only a tiny amount of the product and apply it. Want to know a brilliant highlighter hack? Watch this video now! Confused about how you can darken your eyebrows naturally? We've got you covered, here are some tips on how to darken eyebrows naturally at the comfort of your home.
4. Nose Bridge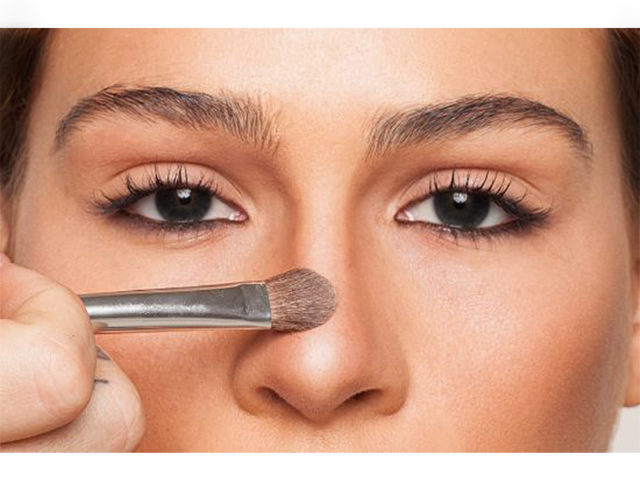 A shiny nose with some blush on is the cutest thing ever! Don't forget your nose when you apply the highlighter. It looks really pretty if you have some blush and contour on and you just want to define the look more by applying the highlighter. Now that we are wearing face masks, you can apply a powder highlighter here and set it so it doesn't budge.
5. Collarbone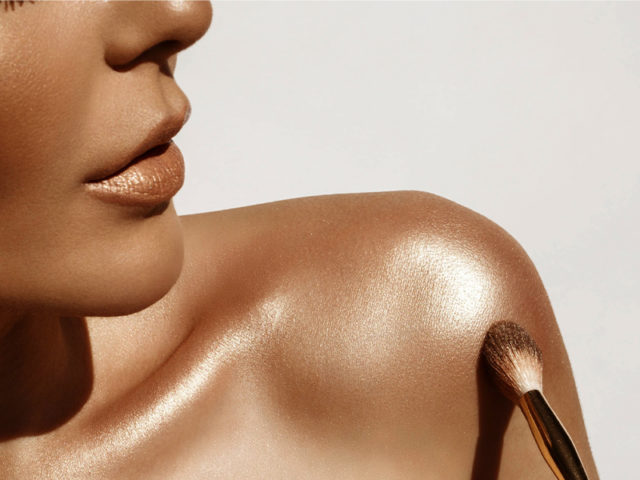 Ever wondered how celebs have such shiny collar bones? Well, it's a no-brainer! You can highlight your collarbones and make them have a nice glow too. Especially if you are wearing something sleeveless or anything that reveals your collar bones. Gone are the days where makeup was just for the face. If you want them to look more defined, you can also contour them.
Here's how just one makeup product can make you look a whole lot better. If you don't have a highlighter yet and you are a makeup lover, you should definitely invest in one. It lifts the whole look making it more lively and as a foundation and concealer make your face even tone, a highlighter is necessary to make your features pop out!