It is an ordinary day at work. Suddenly, you feel something slipping off your cheeks, and your colleague is looking at you with wide eyes. You wonder what is wrong and then you realise it must be something about your face, as you feel sticky wetness on your cheeks. You excuse yourself and go to the washroom to check. Sure enough, your cheeks are a mess of blotted make-up and kohl and blush and whatnot. An apt description of your cheeks would be 'confusion personified'.
Yes, applying makeup on oily skin is nothing less than an ordeal. A lot of people with oily skin deal with all the struggles that we have presented in the previous section. On summer days, things only take a turn for the worse. The retention of makeup for oily skin is even more difficult. It, however, does not mean that you have to forgo and relinquish that makeup kit for which you have been saving up for several months. So, please do not be disheartened because people with oily skin can apply makeup. In addition, you can make your makeup last for a long time. But for that, you would require some good makeup products for oily skin and a little knowledge about the proper application of makeup.
What Causes Oily Skin?
The real culprit behind your oily skin is your overly active sebaceous glands
Imbalance of hormones, an unhealthy diet, the environment may increase the secretion of sebum to a considerable extent
Also, oily skins runs in family, if any of your parents have oily skin then it is most likely that you will have it too
Time of the year also is the cause of excessively oily skin, people complain of oily skin mostly during hot and humid climate
Using the wrong makeup and skincare products can also lead to oily skin. Therefore, it is important to know how we should apply makeup for oily skin
Oily skin is often accompanied by its faithful compatriots namely, acne, blackheads, whiteheads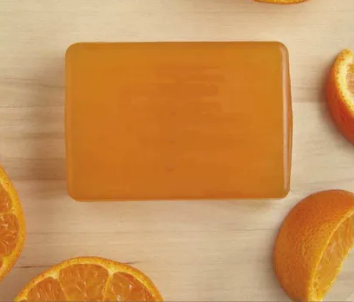 8 Simple Makeup Steps For Oily Skin
If you are a makeup enthusiast but have oily skin, you can still apply makeup. But you need to know the proper makeup steps for oily skin. Knowledge of the same will also help you discover the secret of making your makeup last throughout the day. These tips will prove to be useful to you especially during summers. Here's how to do makeup for oily skin at home:
1. Cleansing, Toning & Moisturising
Cleansing, toning, and moisturising your skin is the foremost among all the makeup steps for oily skin. Use a salicylic formula as your cleanser, since it is ideal for people with oily skin. Cleansing should be followed by toning and moisturising. Use an oil-free moisturiser.
2. Apply Some Rose Water
Applying some rose water will help your skin look fresh. An alternative for this would be to apply some aloe vera or rose gel that helps calm the skin. What's more, it gets easily absorbed into your skin without leaving a trace.
3. Primer Is A Must
You should never skip this step. It is very important to use a primer and you should get hold of the best primer for oily skin. For people with oily skin, this step is crucial because primers play a significant role in controlling the production of oil. Besides, it helps your skin look smoother and is very important for the retention of makeup on your oily skin.
4. Then Comes The Foundation
Once you have finished applying your primer, grab a blending sponge and apply your foundation very carefully. You must use only the best foundation for oily skin that is available in the market. If you wish to apply makeup daily, it would be better for you to opt for a BB or CC cream in place of a foundation.
5. Hide Them All With Your Concealer
Once you have applied the best foundation for oily skin, you can conceal all the flaws on your skin with your concealer. Hide all your blemishes, acne marks, dark circles, or other marks with the help of an oily skin concealer.
6. Apply Some Powder
Use a moist sponge to apply some powder to your face. This helps lock-in the creamy or liquid-based products, preventing smudging or creases.
7. Setting Spray
Before the final touch, make sure to apply some setting spray. It will prevent your makeup from slipping off quickly. A setting spray will help in the retention of your makeup for a long time.
8. The Final Touch
Now, you are free to apply your blush, eyeliner, lipstick, and other beauty products to complete your look. Don't have an eyeshadow palette? Don't worry, your lipstick got you. Watch this amazing hack and learn how to use lipstick as an eyeshadow!
This step by step makeup for oily skin will definitely help you achieve a flawless look.
5 Highly-Recommended Makeup Products For Oily Skin
Now that you know how to apply makeup for oily skin, you must be wondering about the makeup products that you should use. It is difficult to choose the right kind of makeup products for your oily skin. After all, there are plenty of such products available in the market. You can choose any of the following makeup products for oily skin according to your needs and your budget:
Smashbox Photo Finish: If you want the best primer for oily skin. This primer is meant specifically for people with oily skin
L'Oreal Paris Infallible Pro-Matte Foundation: Indeed the best foundation for oily skin
Maybelline Fit Me Concealer: As far as your concealer is concerned, this product stands out for oily skin
NYX Professional HD Translucent Finishing Powder: Holy grail for people with oily skin, it smoothens the skin and hides pores and fine lines
Slay All Day Setting Spray In Green Tea: Finally, to make sure that your makeup doesn't slide off your face use this setting spray
Your skin deserves nothing but the best. So, you should always choose the best makeup products for oily skin.
Love a minimalistic look? Watch this video for a quick tutorial for a soft winter glam makeup look!
7 Essential Tips & Tricks To Maintain A Flawless Oil-Free Look
There are several ways in which you can flaunt a flawless look, despite having oily skin. Oily skin can be a cause of annoyance, especially when it comes to retention of makeup. You may avail yourself of the best makeup products for oily skin. But, your efforts would not be crowned with success, if your makeup fails to remain on your face for a long time. The following section lists a few tricks that you may adopt to maintain your perfect look all day long:
Never apply a lot of powder because it boosts the secretion of sebum or oil instead of hindering the same
You need to use the best primer for oily skin, but it's equally important to use a suitable makeup product for your oily eyelids
Focus on exfoliating your skin about three to five times a week to get rid of all the dead skin cells and also to check the over secretion of oil
Using makeup and beauty products containing bentonite, kaolin, sulfur, and so on is indeed a wise thing to do
Remember to stay hydrated
Always carry some blotting paper with you when you are outdoors because it can help you get rid of the excess oil on your face without ruining your makeup
You should apply treatment masks at least twice a week
Key Takeaways
Applying makeup on oily skin may seem daunting at first
Retention of makeup on oily skin is even more difficult
But if you make use of some useful tips along with the proper beauty products, you can make it happen
Products like a primer and a makeup fixer for oily skin are indispensable if you want your makeup to last longer
Always use the best beauty products
It is also important to follow a skincare routine, which includes regular exfoliation and application of masks to do away with the excess oil
Applying makeup and making it last for several hours is a hard nut to crack. But, it is certainly not unattainable. You can have oily skin and you can still prevent it from slipping off your skin. The right products coupled with the right techniques of applying makeup to your oily skin will help the seemingly impossible thing to come true. So, immediately get hold of your primer and your makeup brushes, your oily skin concealer, and other beauty products to deck yourself up!