The new wave of 'vocal for local' proved to be a boost for Indian entrepreneurs. It has promoted local businesses during COVID-19 and given customers the ability and motivation to shop locally with ease. This rebranded version of 'Made In India' has our support, and every month, TC46 will spotlight small businesses and ventures you can champion and back easily through online and offline purchases.
Artists, entrepreneurs, visionaries and experts, Indian women are shattering glass ceilings and breaking out of the boxes. Success, tied with skills and hard work, is what makes those featured in our list today an inspiration for many. And the journeys of these women of incredible talent are stories that must be told.
This week, here are some brands we're cheering on; check them out!
Brand: KaMa Design Studio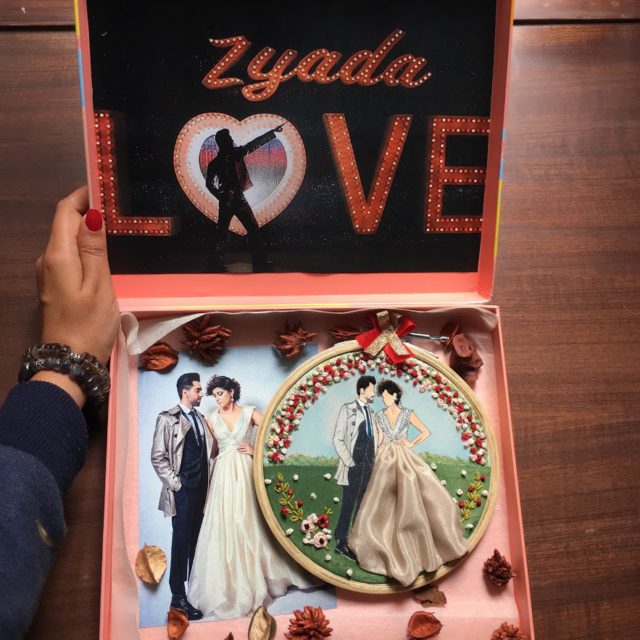 Founder Name: Kashish Mahajan
What They Offer: Portrait embroidery hoops as gifts
TC46 Loves: Dandelion Dreams by Kashish Mahajan Design Studio is a one of a kind gifting product for birthdays, weddings, anniversaries, and other special occasions. Founded by Kashish Mahajan, who is an architect by profession and an artist by passion. The KaMa offers vibrant, playful, and chic portrait embroidery hoops that can make the perfect gift for friends and family. The brand offers a variety of sizes and the option to customise your own embroidered hoop for the ultimate personalised gift.
The brand is an embodiment of quirky, fun, bold designs and good vibes; a characteristic that Kashish upholds with utmost importance.
Price: The average price per piece is around Rs 2,000 or depending on size and customisations.
Availability: To shop, connect with them through their Instagram page.
Brand: Soul Palette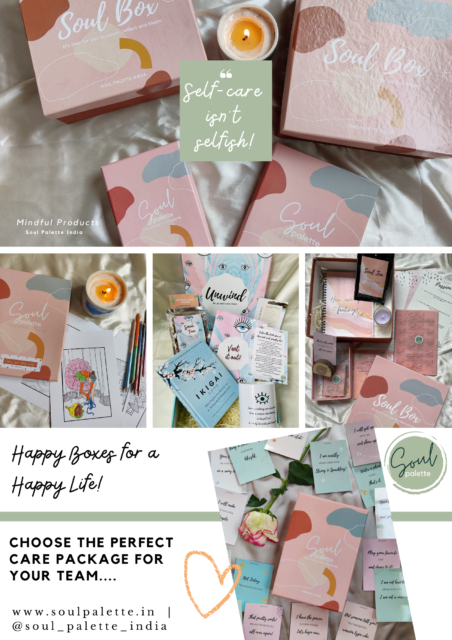 Founder Name: Aashi Sogani
What They Offer: Wellness platform that helps curating self care packages.
TC46 Loves: Always caught up in daily grind, women often forget to take care of themselves. They are constantly juggling with their family and career life. All they need are little reminders to prioritise themselves so that they grow into their best versions through simple practises. Soul Palette is that daily dose of sunshine, full of literary recipes to feed the soul and also a community learning from each other while having fun.
Soul Palette is a Wellness Platform curating wellness hampers, focussed on Self-Care focusing on the mind, body, and soul. This platform is a guide to becoming the best version of yourself, with real-life stories, thoughtful insights, practical tips, and advice from experts. Soul Palette is a melting pot for all things nourishing your mind, body, and soul.
Price: The average price range falls between Rs 550 to Rs 2,000.
Availability: To shop, head over to the brand's official website.
Brand: Gatim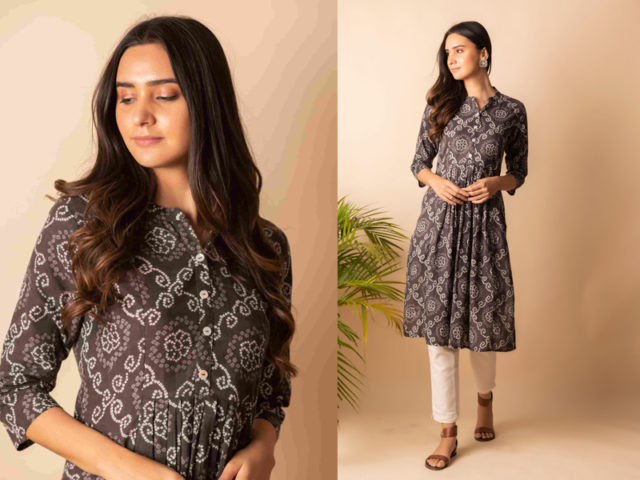 Founder Name: Sneha Kariwala & Aakriti Gupta
What They Offer: Fashion label with an exquisite range of modern ethnic wear for the new Indian woman.
TC46 Loves: Gatim as a fashion label focuses on an exquisite range of modern ethnic wear for the new Indian woman run by sisters-in-law Sneha and Aakriti. They offer apparel made of breathable fabrics with unique designs, vibrant colours and prints to enhance your wardrobe's elegance. The brand was born just a few months before the pandemic, when they felt that there was a gap in the market for affordable comfort clothing that is long lasting too. Their aim is to provide affordable comfort fashion to every strata of society.
Within a short period of time, Gatim has managed to open 16 retail stores that are all individually profitable.
Price: The average price range falls between Rs 770 to Rs 2,000.
Availability: Their products can be shopped from their website or can be found here on Shop TC46. 
Want us to be VocalForLocal for your brand or know someone whose work you'd like to cheer on? Drop us an email to be featured on The Channel 46 at [email protected]