The glass skin Korean skincare trend has surely blown up our Google search results page with questions like 'How to get glass skin?', 'glass skin routine', and 'Korean glass skin'. It has been in the market for decades but is getting increasingly popular these days. Is credit for this due to the ever-evolving Korean dramas? Maybe. We have created a guide for you to make your journey of learning about glass skin seem like a piece of cake. But before that, let's briefly discuss what exactly this skincare routine is all about.
The Channel 46 caught up with the Founder of BiE, Queenie Singh, who guides you through a 5-step skincare routine to get the much-coveted Korean glass skin.
What Is Glass Skin?
A trend in Korean skincare that precisely translates to having healthy, dewy, luminous, and smooth skin, akin to a piece of glass. However, this is an amalgamation of religiously following a skincare routine, attaining beauty sleep, maintaining a healthy lifestyle, and a balanced diet. In case you are wondering how to get glass skin, here's an ultimate 5-step guide to achieving glass skin.
Ultimate 5-Step Guide To Achieving Glass Skin
1. Double Cleanse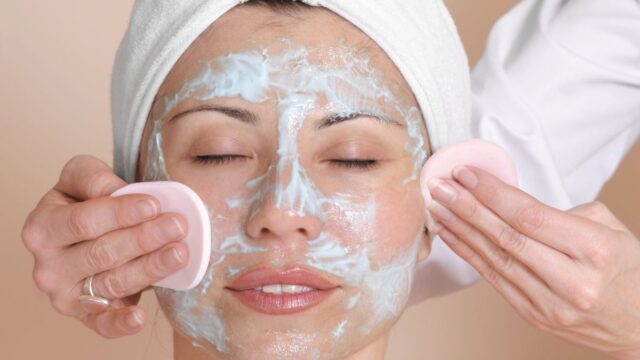 Double cleansing is the first and most important step in your skincare routine. People always presume that cleansing is merely washing the face with face wash. However, that is not true. Through cleansing, you take the dirt, grit, and grime off your face. Follow-up with a face wash post-cleaning with a cleanser. It washes off the remains of the cleanser. Double cleanse should be an important step in your skincare routine twice a day, once in the morning and once at night.
Did you know dirt and grime can act as a barrier between your cleanser and skincare? If you don't remove the impurities from your skin with a good cleanser before using a face wash, it's like showering with your clothes on. A two-step cleansing routine clears the way for the skin to help absorb your favourite skincare products.
2. AM & PM Regime
We have established the need for double cleansing as the first step in your skincare routine. However, that's not enough. There is no debate about the fact that it is vital to settle for a skincare routine that comprises products that can hydrate, rejuvenate, plump, and protect your skin. Indulge in products that are in sync with the time of the day, like how SPF is an essential product for the AM. (Do not forget to reapply it every two hours!)
3. Hydrate, Hydrate, Hydrate!
As much as you need to ensure your skincare products externally hydrate your skin, internal hydration is equally imperative. Drink at least three litres of water a day to give your skin a boost of hydration, keeping it moist throughout the day. Hydration is key and the best way to achieve this is to maximise water intake and intensely lather hydrating skincare products on your face, depending on your type of skin.
4. Fruit For Your Skin
We are all about the infusion of fruits in skincare but do we actually consider including that in our daily diet? Maybe not. Not only by including them in your daily diet but through external applications as well. Improve your dietary habits by including fruits because they are one of the prerequisites for having glass skin. Essentially, water-based fruits like watermelons, peaches, pineapples, plums, and lastly, oranges, the power source of Vitamin C are must-haves. The topical application of Vitamin C can only do so much for your skin. Manifest the affirmative effects of light, water-based fruits on your skin.
5. Supplements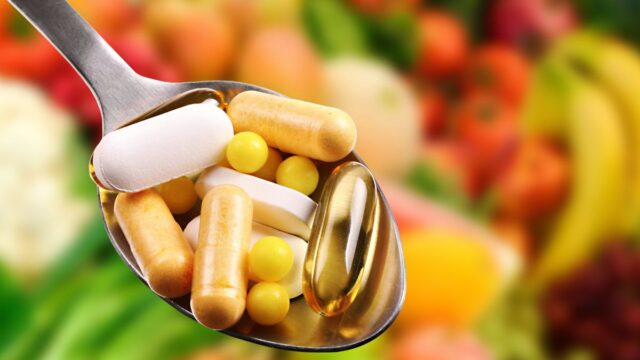 Altering your diet as per the requirements of your body plays an essential role in the journey to achieving your goal of achieving crystal-like skin. Sometimes, supplements can be helpful in supporting healthy eating. Skincare is complex and longs for a holistic approach. To start with, your gut and how you feel from within matter the most. For enhancing your gut health, including supplements that match your age and your needs.
Here are ten mandatory supplements that you MUST include in your routine:
Vitamin C
Collagen
Glutathione
Stem Cells
Vitamin B-12
Calcium
Iron
Magnesium
Vitamin D
Zinc
Any one of the above is incomplete without the other since glass skin cannot happen overnight, even if you have the strongest genes and good skin as a hereditary gift. However, let's face it, there is nothing you can conquer without sheer resilience and consistency. If there is anything we must understand about the beauty space is that it is incredibly holistic and we are pretty much always in control of it.
Open up like never before and participate in conversations about beauty, entrepreneurship, mental health, menstrual & sexual health, and more. Desi women, join our community NOW!