Traditional beauty remedies have made quite a comeback in the past few years. When it comes to hair care, one of the most popular natural ingredients is shikakai. From dull and dry hair to premature greying, this amazing ingredient is believed to be the solution for all your hair woes.
Shikakai has been a part of traditional Indian beauty remedies since time immemorial. Packed with the goodness of Vitamins A, C, K, and D, shikakai offers a safe and natural alternative to commercial hair care products. Read on to find out how this fruit can help you achieve lustrous, healthy, and strong hair! 
12 Benefits Of Using Shikakai For Hair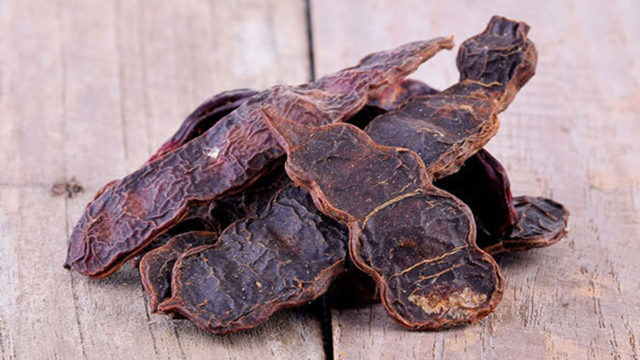 Shikakai is known to make your locks softer and silkier
The goodness of shikakai helps strengthen the hair roots, making your hair thicker and stronger
Since shikakai gives you strong and healthy hair, it is an excellent solution for excessive hair fall
Equipped with anti-fungal properties, this nourishing ingredient aids in preventing problems like dry scalp and itching. Shikakai can help combat dandruff when used regularly.
Shikakai can be used as a natural cleanser. Shikakai soap for hair wash does not wash away the natural oils and can help prevent dry scalp.
Shikakai is also believed to be effective in delaying the appearance of grey hair.
It exhibits soothing properties and can be helpful in healing scalp irritation and minor scalp wounds.
Shikakai is also effective in removing hair lice.
Its soothing properties come handy in relieving headaches. You can use shikakai as a soothing hair pack after a long day.
This ingredient can also help detangle the hair. In case you have curly or wavy hair, use shikakai to detangle your hair after you shampoo. Make sure to run your fingers through your locks as you rinse them.
It is safe and natural and offers a great alternative to chemical-laden hair products.
Shikakai is an excellent source of vital vitamins. The vitamin C content of this ingredient can aid in promoting hair growth as it gives your scalp a collagen boost. Its antioxidant content is useful in preventing free radical damage.
10 Ways To Use Shikakai For Hair
Here is how you can use this powerful ingredient to tackle various common hair-related issues.
1. DIY Shikakai Shampoo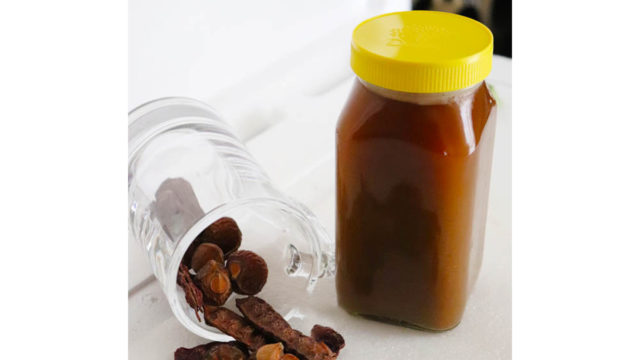 Replace your chemical-laden shampoo with all-natural homemade shikakai shampoo. Shikakai shampoo will not lather much. But don't worry, this natural amla shikakai shampoo will give you all the benefits of your regular shampoo, minus the side effects!
Things You Will Need:
Dry shikakai pods
Reetha
Dried amla
Steps:
Soak the ingredients overnight.
The next morning, boil the water. You will know it's done when the shikakai pods soften.
Once the mixture is cool, mash and strain the liquid.
Your amla reetha shikakai powder shampoo is ready to be used.
2. DIY Shikakai Oil For Hair Growth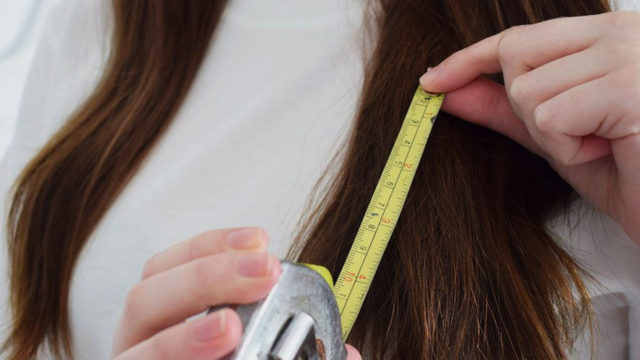 This natural remedy to boost hair growth is super easy to follow. It helps by improving the blood circulation in your scalp and keeping the hair follicles nourished and hair conditioned.
Things You Will Need:
1 tablespoon shikakai powder
½ cup basil oil (or coconut or avocado oil)
Steps:
In a jar, combine the shikakai powder with the oil.
Keep the jar in a cool, dark place for a few days (around 2 weeks).
Every now and then, shake the jar to make sure the ingredients mix well.
The shikakai oil will be ready to use in around 2 weeks.
Now take around 2 tablespoons oil and massage it into the scalp for 10-15 minutes.
After that, work the oil into your hair length. Cover from roots to tips.
Apply the oil overnight or at least for 30 minutes.
Wash your hair with shampoo and cool water the next morning.
Use this remedy 2 to 3 times a week for best results.
You may also use an amla reetha shikakai hair pack for hair growth.
3. DIY Shikakai Hair Rinse For Shiny Hair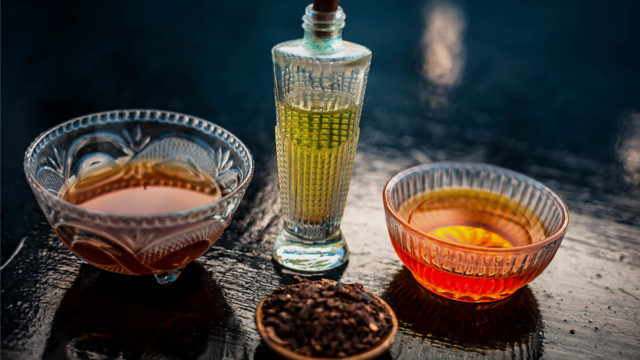 This remedy will give your locks an irresistible instant shine! Being an emollient, honey can effectively condition your hair and add shine. You can use this remedy as to a replacement for your shampoo if you have dry hair. Use it regularly for shiny, soft, and strong hair.
1 tablespoon shikakai powder
2 tablespoons honey
1 teaspoon olive oil
1 cup filtered water
Things You Will Need:
You can also try amla reetha shikakai powder with curd, olive oil and egg yolk for lustrous and smooth hair.
Steps:
In a pot, heat the filtered water and bring it to a boil. Now add shikakai powder and oil to the water.
Put the lid on and let the mixture steep for about 15 minutes.
Once done, strain the mixture.
Add the honey.
Let the mixture cool down.
Shampoo your hair like usual and then pour the rinse through your hair.
Massage the solution into your scalp and hair.
Do this for 5 minutes before rinsing it out with cool water.
You may also use the rinse to wash your hair instead of your regular shampoo.
Follow this remedy once a week for the best results.
4. DIY Soothing Shikakai Hair Mask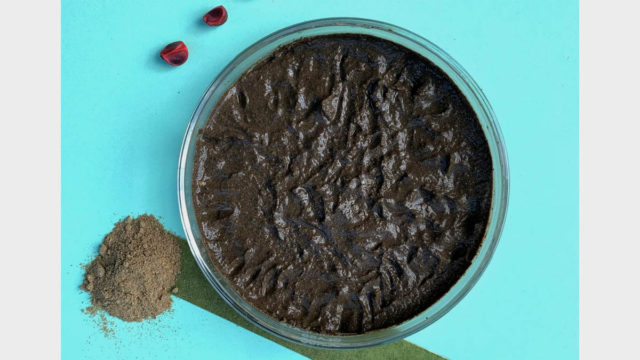 Boost the effectiveness of shikakai by mixing it up with curd to make this hair mask for smooth and soft hair. Curd can be useful in soothing the scalp and conditioning the hair. It also helps combat dandruff and flaking.
Things You Will Need:
2 tablespoons shikakai powder
2-3 tablespoons curd
2-3 drops vitamin E oil (optional)
A shower cap
Steps:
Combine curd and shikakai to form a smooth, thick paste.
Add in the Vitamin E oil. This will give you extra conditioning along with damage protection.
Apply the mixture to your hair. Start working the paste in from your scalp to your tips.
Cover your hair with a shower cap and let the mask stay on for 20 minutes.
Now, use a mild shampoo and cool water to rinse out the mask. Skin applying a conditioner if you have oily hair.
Use this remedy 1 to 2 times a week for best results.
5. DIY Shikakai Nourishing Hair Pack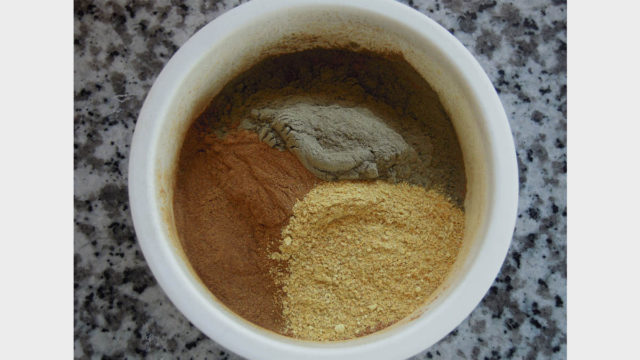 Equipped with the power of egg, shikakai, and other ayurvedic ingredients, this hair pack can help improve your hair health and give them much-needed nourishment. Use this pack once a week to reduce hair fall and ensure strong and healthy hair.
Things You Will Need:
2 teaspoons amla powder
2 teaspoons shikakai powder
2 teaspoons fenugreek (methi) powder
2 teaspoons triphala powder
2 teaspoons brahmi powder
2 whole eggs
A shower cap
Steps:
Put all the ingredients in a bowl and keep whisking until you get a smooth paste.
Apply this mixture to your hair. Start from the roots and work your way to the tips.
Now cover your hair with the shower cap and let the mask stay for about 40 minutes.
Rinse out the amla shikakai hair pack using cool water and mild shampoo.
Apply a conditioner for super soft hair.
6. DIY Shikakai Anti-Dandruff Pack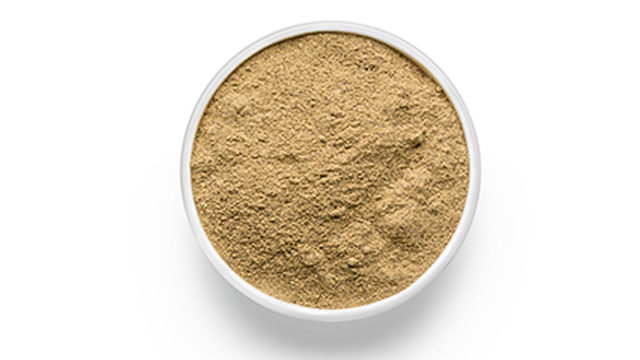 Packed with anti-microbial properties, this shikakai, and neem hair pack will help prevent dandruff and treat dry scalp.
Things You Will Need:
2 tablespoons shikakai powder
2 tablespoons neem leaf powder
2 tablespoons reetha powder
Steps:
Mix the ingredients together along with a little water to make a paste.
Apply the pack to your hair and scalp.
Wait for a few minutes for the pack to dry.
Once dry, wash it off with a mild shampoo and cool water.
For best results, use this pack 1 or 2 times a week.
7. DIY Shikakai Hair Pack For Grey Hair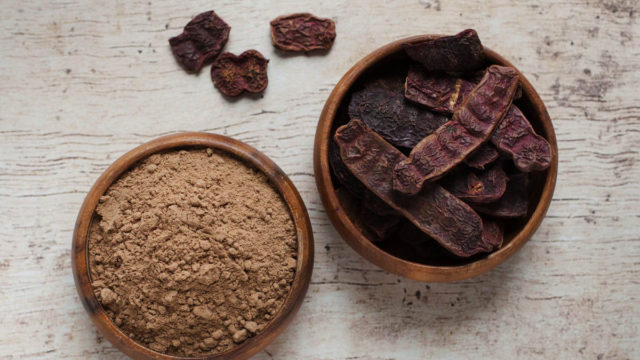 This anti-greying hair pack comes with the goodness of several safe and natural ingredients that can be very effective in tackling premature greying. While shikakai and amla prevent hair damage and nourish the hair, henna acts as a natural colouring agent. Hibiscus and curry leaves are also believed to be effective in preventing grey hair.
Things You Will Need:
¼ cup amla powder
½ cup henna powder
¼ cup curry leaves
5-6 hibiscus flowers (paste)
Shikakai
Black brewed tea
Steps:
Mix all the ingredients together to make a paste.
Apply the pack on your hair and scalp and leave it for a few minutes.
Wash it off with cool water and mild shampoo.
You can apply an amla reetha shikakai hibiscus hair pack once a week or once every 15 days.
Be careful not to use too much henna powder as this ingredient tends to dry up the hair when overused.
8. DIY Shikakai Pack For Dry Hair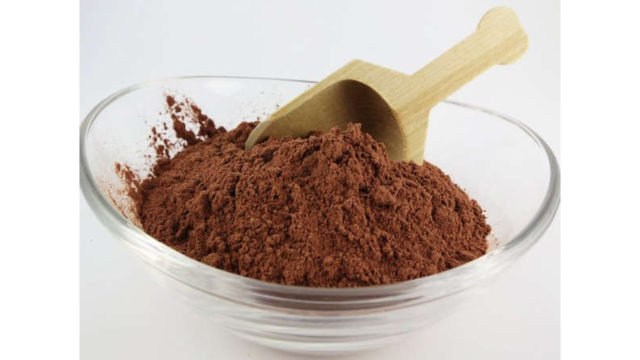 This pack contains shikakai, amla, and fenugreek (methi) seeds. It helps fight hair damage, provides nourishment, makes frizzy hair more manageable, and adds shine.
Things You Will Need:
Shikakai
Amla
Fenugreek (methi)
Lukewarm water
Steps:
Mix the ingredients together to form a paste.
Keep it aside for a few minutes.
Apply the pack to your hair.
When it dries up, wash your hair with a mild shampoo and cool water.
For best results, use this remedy every second day or at least twice a week.
9. DIY Shikakai Shampoo For Oily Hair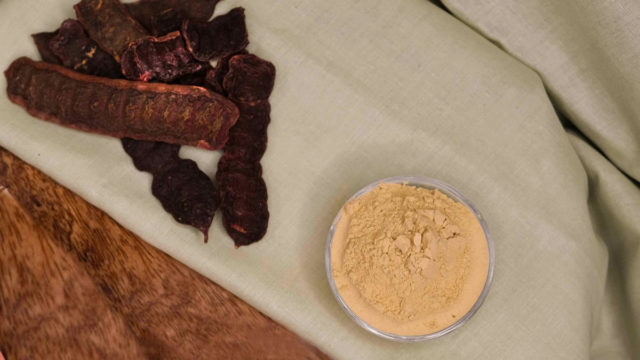 Proper cleansing is essential to keep your hair healthy and strong, especially if you have an oily scalp. This shikakai remedy will help unclog hair follicles and remove dirt and grime to give you beautiful and healthy hair.
Things You Will Need:
2 tablespoons shikakai powder
1 tablespoon green gram powder
½ tablespoon fenugreek (methi) powder
1 egg white
Steps:
Mix the ingredients together to form a paste.
Use this mixture to wash your hair.
Since this is a natural remedy, you can use it daily to wash your hair.
10. DIY Shikakai Oil To Treat Split Ends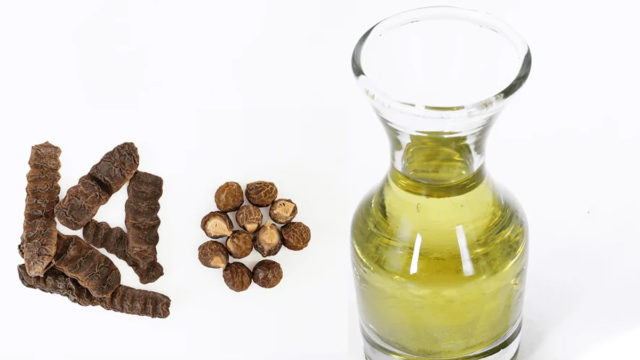 Mix the benefits of shikakai with the nourishment of coconut oil and you get the perfect remedy for preventing split ends.
Things You Will Need:
Shikakai powder
Coconut oil
Steps:
Boil the ingredients together to form a concoction
Store this mixture in a cool and dry place.
Apply it 2 times a week for best results.
How To Make Shikakai Powder At Home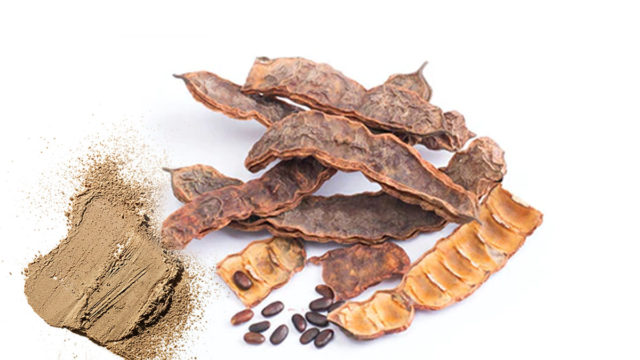 Follow these simple steps to prepare shikakai powder at home.
Sun-dry the shikakai pods. You may also sun dry the bark and leaves of the shikakai plant in case you have them.
Once the pods (and leaves and bark) have dried up completely, put them in a grinder to make a fine powder.
Possible Side-Effects Of Shikakai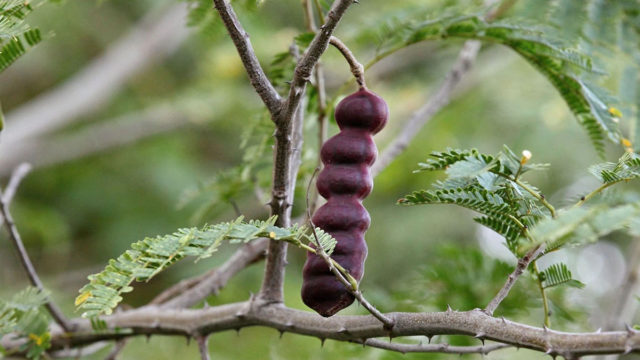 Shikakai is extremely gentle on the hair (and skin) and does not trigger any damage or health repercussions in most cases. However, those who are prone to allergies or have extremely sensitive skin may experience some undesirable effects. In this case, it is best to seek the advice of a professional before including this ingredient in your hair care or skincare routine.
Consuming shikakai powder in small doses does not cause any side effects. If taken in very high doses, it can cause symptoms like loose stools, ulcers, nausea, and irritation to the walls of the stomach and intestines. It is best to consult an ayurvedic practitioner and discuss appropriate doses for oral consumption.
FAQs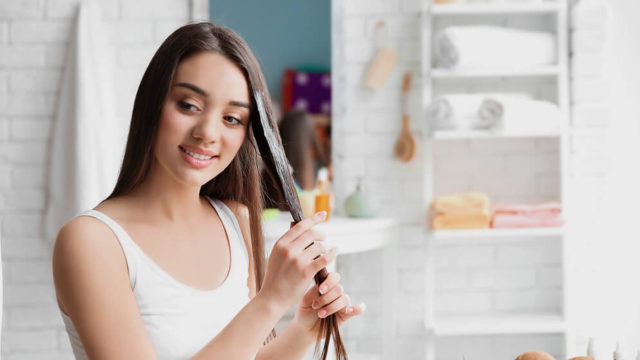 Q. Is it safe to use shikakai daily?
A. Shikakai is gentle on hair and works without stripping off its natural oils. Thus, it can give you soft and healthy hair and scalp without causing dryness, itching, flakiness, etc. This makes shikakai a safe ingredient for daily use.
Q. Can shikakai cause dry hair?
A. Shikakai is not known to dry out hair. In fact, it's highly effective conditioning, moisturising and hydrating properties can aid in treating dryness, giving you smooth and shiny hair.
Q. Can shikakai cause changes in hair colour?
A. Shikakai exhibits several properties that can be great for your hair. It can be used in making natural and safe hair oil, shampoo, conditioner, and mask. This ingredient is known to prevent premature greying as it improves the moisture-retaining capacity of hair follicles. Shikakai is also said to be useful in ensuring that your hair colour does not go away too fast.
If you are tired of trying commercial hair products and are looking for a natural alternative, shikakai is just what you need. Use these remedies regularly for strong, healthy, and beautiful hair.