Taapsee Pannu has been acing her unique curls as much as she is ruling the big screen through her acting prowess. But taking care of wavy hair is more challenging than tending to straight hair and demands more TLC.
On her birthday (1st August), the actor shares her hair care secrets for all you curly beauties out there.
1. Oil Twice A Week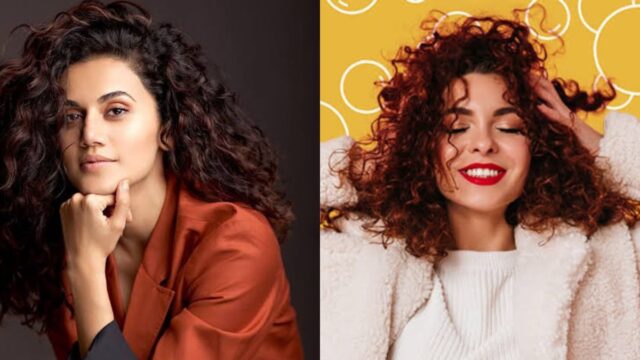 This is no new news, especially for a curly haired beauty like the gorgeous Taapsee Pannu. She has mentioned innumerable times how oiling her hair keeps the strands off frizz and dullness. While the diva swears by warm olive oil twice a week, coconut oil and castor oil are also options you can explore if you have curly hair.
2. Shampoo-Conditioner Routine
The actor makes sure that she uses a shampoo and conditioner that are specifically made for curly hair. The shampoo cleans her hair of dirt and grime, while the conditioner deep conditioner her hair, imparting it with sheen and volume.
3. Hair Mask To The Rescue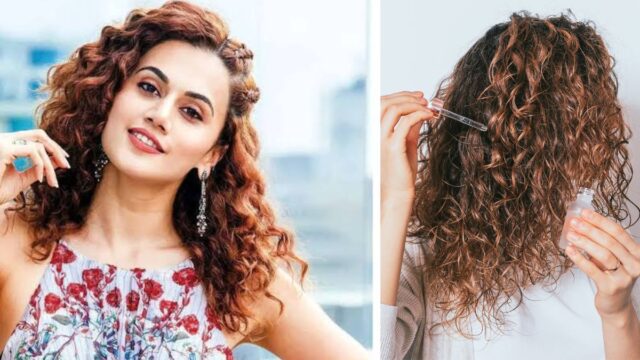 The newest hair care remedy in town, hair masks are gaining in popularity and how! Taapsee loves to use a hair masks to tame her locks to breathe life into it and also fight frizziness and hair damage.
4. Stay Away From Heating Tools
Heating and styling tools are the death knell for healthy hair, not just wavy hair but straight locks as well. Hence, Taapsee loves to air dry her locks to retain its shine and bounce.
5. Explore Hairstyles
The Pink actor does not let her curly hair restrict her from experimenting with different hair styles. As much as she loves to leave her hair open, at other times, she pulls it up into a bushy ponytail or messy bun, and accessories it with interesting accessories like clips and scarves.
Open up like never before and participate in conversations about beauty, mental health, menstrual & sexual health, and more. Desi women, join our community NOW!