The new wave of 'vocal for local' proved to be a boost for Indian entrepreneurs. It has promoted local businesses during COVID-19 and given customers the ability and motivation to shop locally with ease. This rebranded version of 'Made In India' has our support, and every month, TC46 will spotlight small businesses and ventures you can champion and back easily through online and offline purchases.
Artists, entrepreneurs, visionaries and experts, Indian women are shattering glass ceilings and breaking out of the boxes. Success, tied with skills and hard work, is what makes those featured in our list today an inspiration for many. And the journeys of these women of incredible talent, are stories that must be told.
This week, here are some brands we're cheering on; check them out!
Brand: Bandana Streez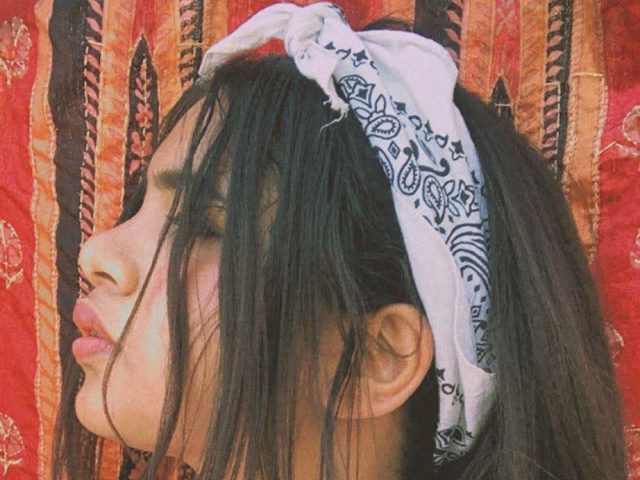 Founder Name: Akshada Lal
What They Offer: Trendy clothing, accessories along with animal accessories with the bandana theme like tops, scarves, scrunchies and collars for pets.
TC46 Loves: 21 years old, Akshada is from Nagpur and is currently pursuing BBA while managing her business venture. Since 2018, she has had a keen interest in business and in 2021 launched her clothing and fashion brand. Having studied business as a part of her graduation course, learning about entrepreneurship development led to her eureka moment. With 2020 bringing about change in everyone's life, Akashada too used the power of social media to promote her business organically. Today, the brand offers trendy, satin tops, headbands and bows along with accessories for pets that are bandana themed.
Price: The price of the products range between Rs 99 to Rs 350.
Availability: Place your orders via the brand's official Instagram account and via other digital platforms soon.
Brand: Designs On You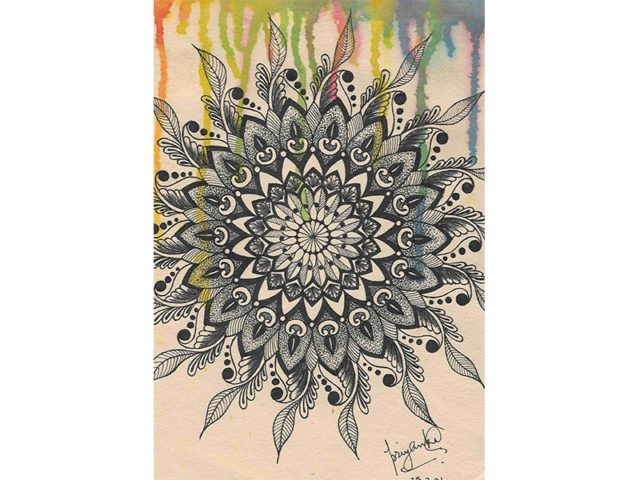 Founder Name: Priyanka Abbott
What They Offer: A variety of art and artistic products like mandalas, portraits, paintings and more.
TC46 Loves: An artist by passion and a graphic designer by profession, Priyanka is on the road to making a brand of her artwork and designs. She is multi-disciplinary and has an eye for detail. She is a Pro Member of Picartzo and has taught herself various art styles like graphite and charcoal sketching, doodling, mandalas, watercolours, and ceramic art. However, along the way she has taken loads of inspiration from various artists and tried incorporating their styles in her own flavour. She feels it is okay to copy and practice other people's work in order to get a hang of it and feels that it is not okay to reproduce someone else's work and pass it on as your own. She firmly believes that eventually, one needs to develop and evolve one's own unique style. Priyanka's philosophy is, "Art is meditative for me. It calms me and keeps me sane. It has been an ever-evolving experience. One mistake that I never wish to make again is to expect something in return for art. Rather, it should be practised for its own sake. When it flourishes in its own essence, rewards shall follow."
Price: The average price range of the products is Rs 700 to Rs 1,200.
Availability: Shop for Priyank's unique artwork at the Red Dot Shop here or visit the brand's Instagram page for more information.
Brand: Thrifting Books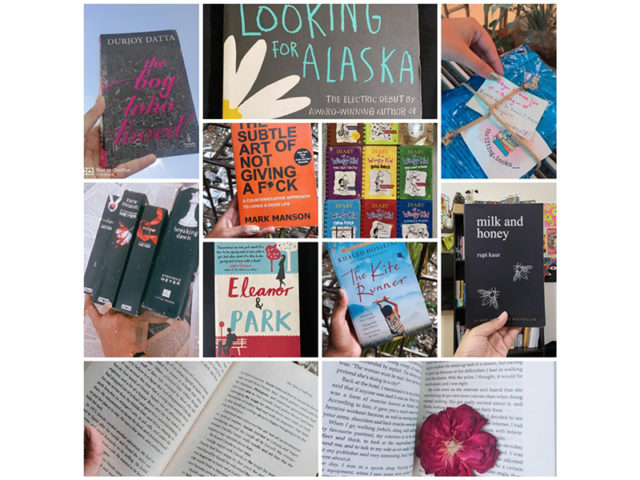 Founder Name: Poonnam Kaur
What They Offer: Every and all kinds of books like thrifted, preloved books.
TC46 Loves: Poonnam always wanted to start a small business to feel independent. It sets her apart from other 17-year-olds, allowing her to divert her energy towards a productive area rather than scrolling through Instagram. The idea struck late at night when a nocturnal Poonnam was scrolling through Instagram and saving ideas for what business to start on Pinterest. However, she knew she didn't want to do something as mainstream as accessories, scrunchies or a clothing thrift store. She had to look for a business that didn't need investment, so she quit thinking and went back to re-reading her favourite novel and there it was! She decided to start with selling books and in the course of time allow others to sell their books as well. The brand welcomes anyone and everyone who would like to buy books and not just bibliophiles. Poonnam even shares book recommendations for book lovers. A feminist and staunch supporter of the LGBTQ+ community, someone who was dealing with broken friendships and poor mental well-being in the lockdown, this venture acted like an escape for her. As a writer, she carefully writes all the captions of the posts (book descriptions). It's fun, and she loves it when people notice the effort and the time that goes into it.
Price: The price of the books start at Rs 100 and a series of 7 to 10 books can cost Rs 2,500.
Availability: Visit the brand's Instagram page, place your order and get it delivered anywhere in India.
Want us to be VocalForLocal for your brand or know someone whose work you'd like to cheer on? Drop us an email to be featured on The Channel 46 at [email protected].