Aapro Label, the brainchild of Vatsala Kothari, Arhata Kothari and Bhavita Kothari from Rajasthan has turned heads with their creative pant-sari looks across India and overseas. In sync with their fashion language and aesthetics, the brand has now launched yet another Indian ethnic collection, inspired by Rajasthan's handcrafted textile traditions, which make a bold and beautiful style statement. The vibrant colours and traditional designs of Bandhej and Leheriya have something about them that appeals to everyone across fashion sensibilities. The carefree yet chic collection that is a mix of happy hues and imaginative colour blocking keeps the spirit of celebration alive.
In collaboration with The Channel 46, Aapro Label's Vatsala, Arhata & Bhavita Kothari talks about brand building, their ambition of scaling up, tips for young entrepreneurs wanting to enter their space, and much more.
1. What are your educational and professional backgrounds?
I, Bhavita Kothari, was born in a renowned textile dyeing & printing family. Vatsala and Arhata grew up sharing the same love for cultural art and design. This led them to pursue higher education in two of the most renowned art and design universities in the country, NIFT (National Institute of Fashion Technology) and Pearl Academy respectively.
2. What prompted the idea for Aapro Label?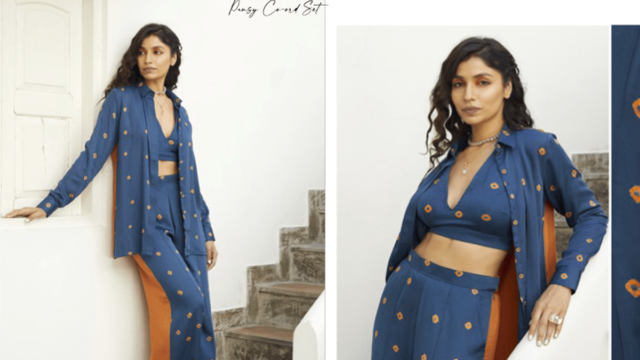 I, Bhavika, was born and brought up in Jaipur, Rajasthan, which is known for its rich culture, vibrant festivals and traditional costumes. The festivities are deeply connected to the fabric and colours in our culture, like Bandhej and Leheriya. I experienced the process of block printing and tie-dye at a very young age and was fascinated with them. I feel connected to the craft. When I became a designer, I knew I wanted to use these crafts in order to create clothes that are not restricted to Indian wear. I had the desire to make these crafts more accessible by breaking the notion of their traditionality by keeping them true to life. And that's how Aapro was born.
3. Did you always know you wanted to work in this space?
Yes, I always knew that I wanted to work with Indian crafts and textiles, and make clothes that can be worn every day, making the crafts more accessible.
4. What was your first milestone and how did you get there?
Our first milestone was to find our own aesthetic and a design sense that is entirely Aapro. I envisioned making outfits that resonated with us and our customers. It took us some time to reach there but after a lot of experimenting with textures, colours and silhouettes, we found our zone. Now we have reached a point where we are happy with the work that we are doing and our customers recognise our aesthetic. Another of our milestones was our first celebrity sighting.
5. What are your tips for an aspiring entrepreneur who wants to enter this space?
The only advice I can give is to keep going. Some days look so bad that you want to give up but those are the days that you need to believe in yourself and your work. All you got to do is not give up and keep working hard.
6. What were the best business/financial decisions you made?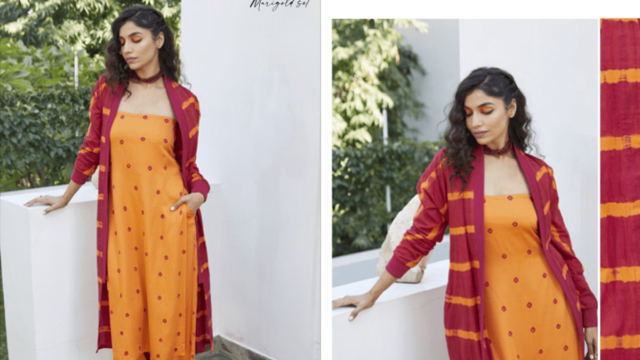 The first one has to be building a great solid team. Employees are the company's greatest assets. Hiring skilled people and maintaining a healthy relationship with the employees. Keeping the work environment happy and healthy is a must.
Secondly, making good quality authentic pieces. We believe in creating quality products. With so many options available out there, the authenticity of the craft is often lost. We work with real artisans to produce a variety of patterns. Every piece of fabric lives through a highly skilled process in order to reach the aesthetics we aim to serve our customers. We are connected to the roots of the technique.
8. Are you looking for funding/have acquired investment/intend to bootstrap your business?
I'm not thinking about it at the moment.
7. Who are the key employees/vendors you need to secure to work in this space (the first 3 hires/vendor partnerships)?
A strong team helps you reach greater heights. From cutting masters to tailors and, in our case, the craftsmen of tie and dye and block printing were the first few partnerships we secured. A good digital team is a must these days, which can handle social media and your backend. And a good PR team to create a brand image and identity is also as important.
8. How do you intend to scale up/expand your business in the next 5 years?
We intend to open a studio/store in Jaipur. We are also planning to expand into Indian wear and menswear. We plan to market the brand more aggressively and make it a well-known label.
Open up like never before and participate in conversations about beauty, entrepreneurship, mental health, menstrual & sexual health, and more. Desi women, join our community NOW!