A smart entrepreneur notices the gaps in the existing market, creates a product or service to fill the void, identifies target buyers and starts building a brand ecosystem that can break through the clutter.
With a team of talented individuals, infrastructure in place, and entrepreneurial rigour, Vasundhara Patni, Founder of Kiro Beauty has done exactly this! In conversation with TC46, she offers advice on how you can build a booming beauty business and not just survive but thrive in this cluttered segment.
1. What is your educational & professional background?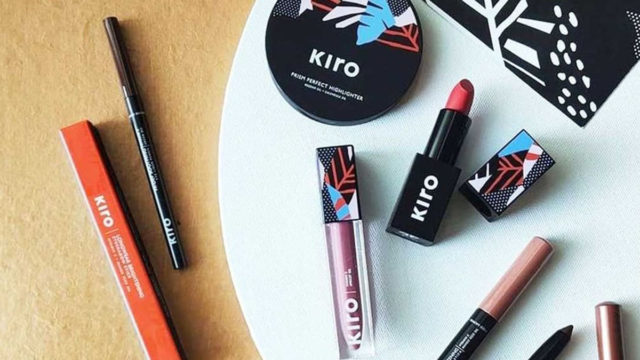 I have done my schooling from Bombay, from the J.B Petit High School For Girls and went on to study in the USA. I graduated from the University of Pennsylvania with a Major in Communications. Post that, I have fronted ventures in the education and the hospitality sector.
I have dabbled in these two spaces, one was The Ice Tone Factory, where we created DIY desserts using ice creams and gelato for the consumers and in the education space, we created a program that brought in teachers from top US universities, worked on international curriculum that was provided for young children in India. Finally, now, I forayed into the beauty space to offer international standard clean products at Indian price points to the Indian consumer.
2. What prompted you to start Kiro Beauty? Did you always know you wanted to work in this space?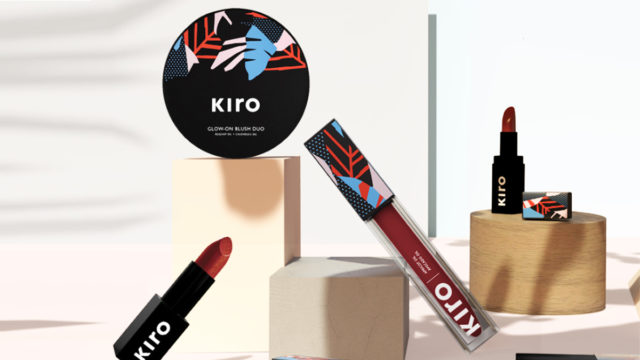 No, absolutely not. Honestly, I was not a beauty junkie, I never thought I would be the founder of a colour cosmetic brand because I wasn't one of those people that used to put on a lot of makeup. However, there were multiple factors that I think played a role in us starting the brand, Kiro. One was, of course, externalities such as, we realised that are many more women in the workforce now, and they are looking for safe makeup products to use every day; the idea and concept of beauty and looking good has been gaining a lot more prominence and we found that there was a gap in the market for products that are indulgent yet good for you.
We have a mother and child hospital and we observed that the consumers were looking for effective yet toxin-free good-for-you products. So, this was what piqued my interest in this space. That along with, of course, seeing the entire D2C disruption that was happening with online brands and India just moving from only pure brick and mortar to a lot of online shopping as well.
The third factor was fairly personal. When I had my kids, I realised, in a very subconscious organic fashion, I had started questioning my consumption habits and unknowingly switched to more ethical brands for food, appliances, clothing, etc. However, when it actually came to colour cosmetic products, I realised that there aren't too many options available in this category for the Indian skin type. I spoke to a bunch of friends and realised that they hadn't seen or heard of much either.
Either the colours were not appropriate, the formulations weren't appropriate for the Indian skin and weather, and no one was really providing a balanced product. That means, if it was effective and the formulation was high-performance, it would often have harmful chemicals. If it was naturally and mindfully created or toxin-free, it wasn't very high performance or indulgent. So the gap that we saw in the market was to really build a brand to strike a balance between being an effective high performance, glamorous as well as a mindful brand. That's really how Kiro came about. We hope to build on this global trend towards clean beauty and create products that are relevant and geared towards the Indian skin type, Indian climatic conditions, and really provide no-compromise solutions to the Indian consumer.
3. What were some of the key milestones in your journey?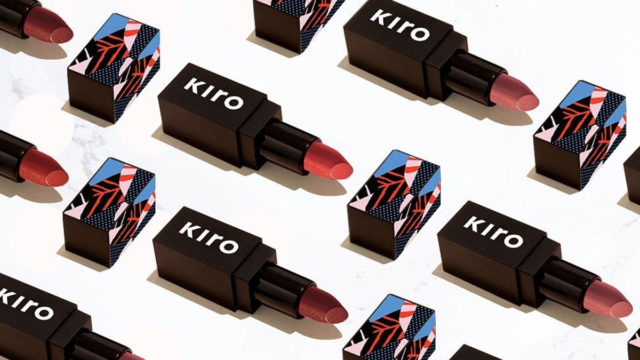 There are two milestones that I would like to enlist—firstly, the team that we have managed to garner and get over the last couple of months and years, and secondly, just getting all our packaging right.
We have always been focused on having the right team and the right mix of people who are aligned with the messaging and can connect with us on an ideological level. Every time we find someone who can contribute right from our ideations to executions, be a part of and bring in a part of themselves into Kiro, we consider it to be a very, very important milestone in the development of our brand and the brand journey.
I think one of the most celebrated times was when we got our packaging right. As you can see, we are very design-forward. For us, aesthetics means a lot, quality is extremely important and it has taken us a lot of time, effort, and hard work to decide on our packaging. To make sure, it's ergonomic, the colours are right, it looks and feels premium, nailing the magnetic closure in the packaging of our lipsticks. So, I think, the entire journey of getting our packaging right was a long, tedious but very fruitful one.
4. What are your tips for an aspiring entrepreneur who wants to enter this space?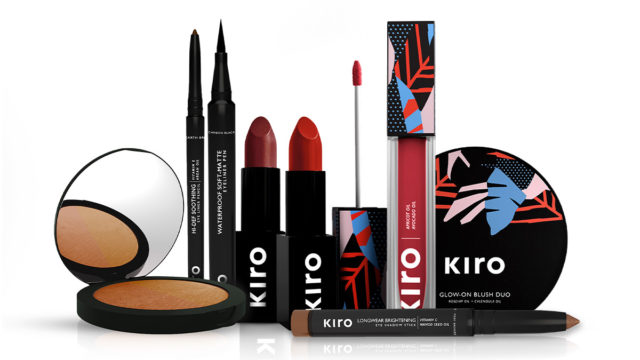 Some advice to young entrepreneurs is that firstly, you have to roll up your sleeves and do whatever your business demands from you each day. There is nothing too big or nothing too small, it's about getting the work done.
On a similar note, as an entrepreneur, I have also learnt that if one waits for the perfect time to do something, nothing happens. Don't wait, just create and make sure that you are not constantly waiting for that perfect time because then that's just going to lead to a lot of delays and much less creation. So, just hustle, get the work done, and make sure that you keep moving forward.
And, learn from the mistakes you've made, it's not the end of the world.
The other tip is also that I have really learnt to ask for help. People are out there and are willing to help, it's just about being okay to ask for it. And that's something we should be open to doing, constantly learning and gaining knowledge and updating ourselves on various changes that are happening in our surroundings.
5. Are you looking to raise funding for your business?
Kiro is a completely self-funded bootstrapped business, we have received inbound interests from investors but we're still waiting to find the right fit and the right time before we open ourselves up to funding.
6. Where do you see Kiro in the next 5 years?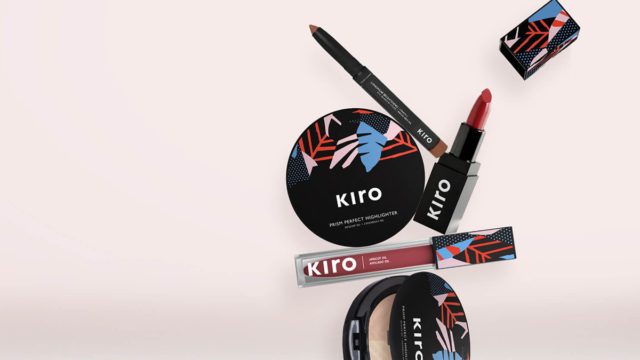 Our goal for Kiro in the next 5 years is that we aspire to be a modern and contemporary brand with a strong Indian essence. We also aim at being a global full-stack brand of choice for women seeking beauty products that are good for them. We want more and more people to believe in the idea of clean beauty and actively pick products that deliver high-performance glamour while also being mindfully created. We hope to offer that to the consumer as an option for their makeup where they don't have to compromise, where they don't have to worry about what they are using on their skin every day. And, we really hope that we can make a global impact in the next 5 years.