Kiran Mazumdar Shaw is the Executive Chairperson of global Bangalore-based pharmaceutical companies, Biocon and Biocon Biologics since 1978. Currently, her net worth stands at a shandaar 370 crores USD. Out of as many as 600 biotech companies across the world, India occupies a commendable place among the top 12. No mean feat indeed! And an immense contribution to this safalta goes to none other than Kiran Mazumdar Shaw. This self-made entrepreneur has placed India on the global pharma map with her strong-will, perseverance, innate entrepreneurial capabilities, and oodles of confidence.
More on her education, early career, her ongoing stint at Biocon, and all that you should know about Kiran Mazumdar Shaw to celebrate her janamdin (23rd March).
1. Not Getting Through Your Dream Educational Course Does Not Spell The End Of Your Dreams
Born in Pune, Maharashtra, to Gujarati parents, she did her schooling from Bishop Cotton Girls' School and attended Mount Carmel College – both of which are in Bengaluru. Thereafter, she pursued her post-graduation degree from Bangalore University with Zoology/Animal Biology as her major. She was passionate about going to medical college. However, fate had other plans when she was unable to secure a medical scholarship.
Your Takeaway
Sab kuchh nahi milta hai. Move on. Dream another dream. And pursue it wholeheartedly.
2. Think On Your Feet To Make A Suitable (For You) Plan B
She lost no time in deciding that she wanted to follow in her father's footsteps of joining the malting and brewing industry – not exactly a welcoming place for women (in those times and abhi bhi!) Kintu parantu na karke, the spirited young woman went on to pursue a Master's Degree in Malting and Brewing from the University of Melbourne, Australia. Words of encouragement from her father played an important role in convincing her to take up the brewing course. Not surprisingly, she was the only woman in her class. But, with her natural skills and mehnat, she topped her class.
Your Takeaway
Follow your heart and/or your mind – whatever floats your boat. Follow it with all your might. But when you experience barriers, don't be disheartened. Come up with a Plan B. Because where there is a will, there is a way.
3. Be Ready To Face Odds When You Have A Mind Of Your Own
After her education at the University of Melbourne, she trained at Carlton and United Breweries. On returning to India, she joined Jupiter Breweries in Kolkata as a Technical Consultant and at Standard Maltings Corporation in Vadodara as a Technical Manager. Then on, she planned to move to Bangalore or Delhi to further her career, but was met with the typical oh-auratein-brewmaster-nahi-ban-sakti response everywhere.
Your Takeaway
Have a mind of your own. Don't budge, change, or bend before the whims of others. Nurture and nourish it. And you will find a way when odds come knocking at your door.
4. Good Things Happen To Those Who Are Steadfast In Their Efforts
After the initial setback as a brewmaster, without losing hope, she started looking for opportunities abroad and seized a position with a Scotland brewery. However, fate again played its part when she bumped into Leslie Auchincloss, the founder of Biocon Biochemicals Limited of Cork, Ireland, before she could relocate to Scotland. And the rest, as they say, is history.
Your Takeaway
Keep doing what you are. Don't stop. And you will reap the fruits of your labour. Soon.
Read 7 Women-Led Brands & Lessons In Entrepreneurship We Loved On Shark Tank India
5. Do Be Afraid Of The New
Back then, Leslie Auchincloss's pharma company, Biocon, produced enzymes that was required for brewing, and its textile and food packaging sectors. He wanted to start a subsidiary in India and was on the lookout for an Indian entrepreneur to help him in the process. Kiran decided to join the company and, together, they launched the business of producing enzymes in India.
Your Takeaway
Anything new baffles us before it has never been introduced to it before. You become sceptical of what it'll be like to experience it. Use the power of your brain to evaluate the prospects and make decisions tol mol ke.
6. Never Stop Short of Learning And Success Will Follow Suit
Kiran was trained by Leslie as a Manager of Biocon to have a deep understanding of the firm's sales and operations. She then returned to India to start the Indian wing of the company in 1978 from the garage of her rented apartment in Bengaluru with an initial expenditure of just Rs 10,000. According to the policy of the Indian government, foreign companies could hold no more than 30% of the share of their companies in India. This assured Kiran of a 70% equity stake in the company. No wonder, she often refers to herself as an "accidental entrepreneur".
Your Takeaway
There is no end to learning. Never be afraid to learn more. It's a wide endless expanse. After you have learned something new, learn something more. It will only add to your value and enrich you, both professionally and personally.
Read Main Bhi Entrepreneur-Naari
7. Sangharsh Will Test Your Persistence & Perseverance All Along Your Entrepreneurial Journey
Kiran's career and entrepreneurial journey seemed to be caught in a vicious cycle of success and struggle. After the initial excitement of bringing a new company to India died down, she was yet again subjected to patriarchal cynicism against her gender and youth. To add to that, there were challenges that she faced with the new business model.
The lack of venture capitalists in India back then had convinced her to start a new business model that was based on profits and revenues. What had initially started as an enzyme business was converted into a company that manufactured medicines – a fully integrated biopharmaceutical company. However, the consistent need for cash never left her. She was even denied a bank loan because of societal prejudices against her.
Finally, a banker, whom she'd met at a social event, agreed to help her to secure her first round of finances, serving as a sign of relief for Kiran. In terms of manpower, she started her humble beginnings with a retired garage mechanic, while her first factory was located near a 3,000 square feet shed. Success graced her within a year when Biocon became the first Indian company to export the manufactured enzymes to the U.S. and Europe. The first profits of the company were invested in a 20-acre property with the vision of expansion in the near future.
Your Takeaway
Struggles will show its head more often than you expect them to. They will give you their surprise visits. But don't bend in front of their whims. Keep on doing what you are doing.
8. Keep Innovating To Avoid Stagnation
After the initial success and the subsequent growth of Biocon, Kiran set her sights on the development of path-breaking substrate fermentation methods. As a result of her persistent efforts, Biocon Pharmaceuticals became the first Indian biotech firm to secure funding from the U.S. for their innovative technology.
Your Takeaway
Don't be satisfied with the success that you've achieved. Celebrate it and move on. There are many more successes left to be achieved.
9. Think About The Greater Good Over Your Own Selfish Interests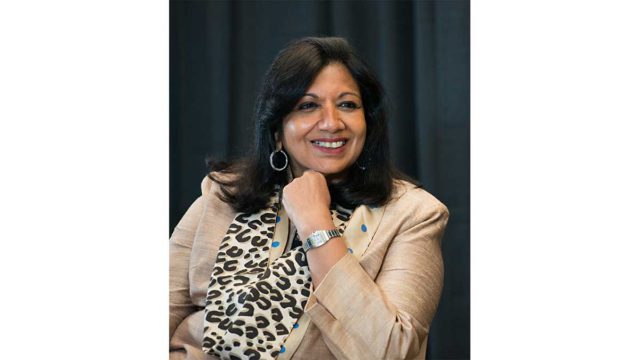 Kiran's efforts were not restricted to driving profits for her company. She was vociferous about cost-effective methods of manufacturing drugs, so that people can afford them easily. Along with her husband, John Shaw, have always strived to make drugs and vaccines affordable for all. And, thus, started Kiran's role in philanthropy.
With the freedom given by Biocon in contributing to the welfare of people without resources, Kiran has been active in doing her part for them. She is also known for donating at least half of her wealth to philanthropic work. Hence, she joined The Giving Pledge Movement in 2015.
Mazumdar Shaw Foundation – As a part of The Giving Pledge Movement, she started the Mazumdar Shaw Foundation, in collaboration with her husband. The sole objective of this foundation was to help the needy in India. The foundation specialises in Healthcare, Education, Art & Culture, and a Healthy Environment.
Mazumdar Shaw Medical Centre – The Mazumdar Shaw Foundation has played an essential role in establishing a 1,400-bed cancer centre in Bengaluru, in collaboration with the notable cardiac surgeon, Devi Shetty. Her aim is to build a world-class cancer centre that offers affordable treatment.
Your Takeaway
Being a successful billionaire entrepreneur does not mean that you will forget about those who are not as fortunate as you. In fact, it implies just the opposite. When you are a successful entrepreneur, you are in a position to give and bring up the needy to a respectful position in society.
10. Make Time For Personal Pursuits
Kiran is well read and her interests extend to reading novels. Not just that, she has lent her opinions and experience through two published novels – Ale and Arty and India's Innovation Challenge for Inclusive Development.
Your Takeaway
Work will happen. All the time. Remember to take time out for your well-being and self-development. But how do you make time when you have an entrepreneurial empire to manage? The secret is time management.
11. Forge On Despite Awards And Recognitions
| | |
| --- | --- |
| Year | Awards & Recognitions |
| 1989 | Padma Shri |
| 2005 | Padma Bhushan |
| 2014 | Recipient of Othmer Gold Medal |
| 2014 | Recipient of Global Economy Prize for Business |
| 2016 | Knight of the National Order of the French Legion of Honour |
| 2017 | Recipient of AWSM Award for Excellence |
| 2019 | Recipient of ICMR's Lifetime Achievement Award for Outstanding Achievement in Healthcare |
| 2019 | EY Entrepreneur of the Year India Award |
| 2020 | Recipient of EY World Entrepreneur of the Year |
| 2020 | Recipient of Order of Australia |
| 2021 | Ranked among the world's 16 Most Powerful Women in Leadership by CEO Magazine |
Your Takeaway
Awards does not mean you have achieved enough and can now sit down and relax. Instead, let them be an inspiration to spread your wings further in what you have set out to achieve.
Kiran Mazumdar Shaw's story inspires. Definitely. It's an universal story of going against all odds and holding one's own come what may. It eggs you on to do more than what you already and #BeALittleMore. Because there is no end to striving for success, when combined with your passion. Here's your cue to push your boundaries, climb mountains, and emerge as a winner.
Open up like never before and participate in conversations about beauty, entrepreneurship, mental health, menstrual & sexual health, and more. Desi women, join our community NOW!