Thanks to Shark Tank, the idea of entrepreneurship has become a mainstream one. And terms like equity, shareholding, fundraising and ROI have become household words. And everyone who dreamt about starting a business perhaps felt a little more inspired. Especially by giving women entrepreneurs a space.
Well, we at TC46, genuinely enjoyed watching the show – especially when it came to hearing the stories behind each of the ventures who came to pitch. Here's sharing our favourite list of startups we felt inspired by. And lessons learned from them.
1. Auli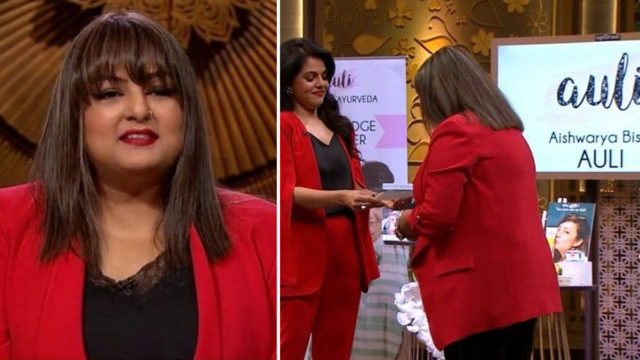 A clean beauty brand based purely on household secrets, started by a former corporate professional who left her thriving career because the 9-5 grind didn't excite her. We loved Aishwarya's story on how her friend's compliments on her beauty regime became the very basis for her brand, her confidence, and her tagline 'Main apni favourite hoon!'
Lessons learned –
1) Follow your passion.
2) Don't let competition deter you. If you're product is genuinely good, it will find its own fan following.
3) Confidence is a founder's asset.
4) Your pricing and branding strategy is very important
2. JhaJhi Pickles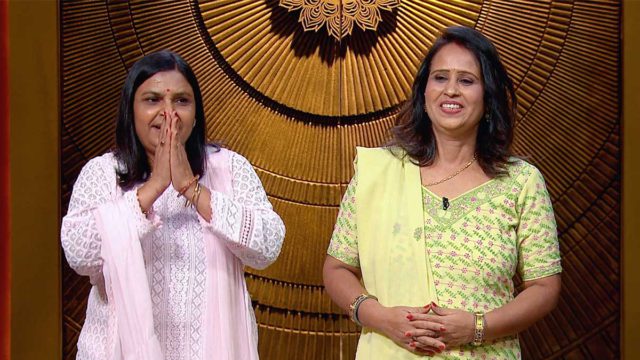 Who would imagine that a bhabhi and nanad could be business partners too! Well, the team behind JhaJi pickles convinced us otherwise. It was heartwarming to watch these two middle aged women from Darbhanga (a small town in Bihar), take their family achar recipes and make it into a business.
Lessons learned –
There is no right time to start a business.
When you're building a business, don't hesitate in taking help from friends and family – whether its your MBA husband, or your IT professional son!
Find the right co-founder, someone you're genuinely going to enjoy building your business with
Never stop learning. Familiarise yourself with with business concepts
3. Nuutjob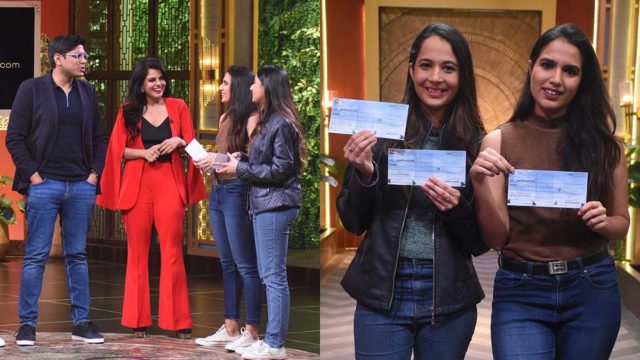 Women building an intimate hygiene brand for men – sounds tricky. But Anushree and Ananya Maloo, the duo behind it made it possible. What we loved is how a personal story of someone in the family struggling with male hygiene issues became a thinking point and made the founders realise that there was a gap in the market, which they could possibly address.
Lessons learned –
As entrepreneurs thinking about starting a business, it's very important to stay alert. A strong business opportunity may be lying right in front of you.
Research the market thoroughly before you enter
In a product business, the right price point and packaging are very important
4. Momo Mami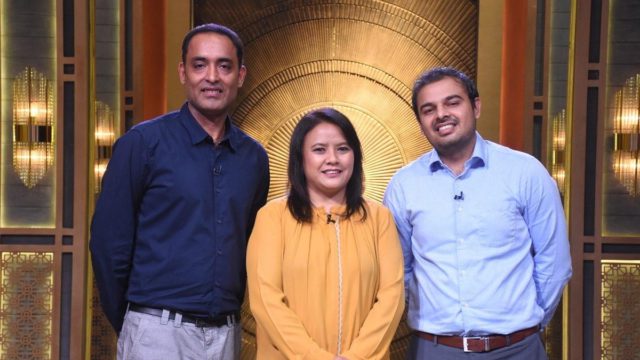 What's not to love about momos? Well, everything – including a business whose business is well, selling momos! A Delhi based brand, Aditi Madan shared her story around how her momo-making skills became the talk of the town, and how she was encouraged by friends and family to turn it into a business.
Lessons learned –
Whatever you do, be the absolute best at it. That itself becomes your USP
Sometimes your business idea might stem from something that you're already good at
5. Heart Up My Sleeve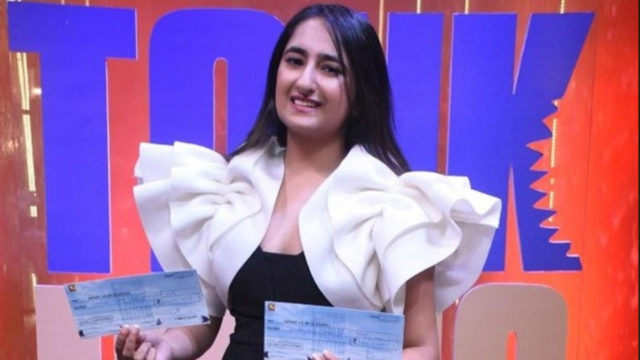 Detachable sleeves? Yes, please! Heart Up My Sleeve made us think why anyone hadn't thought of this before. We loved founder Riya Khattar's confidence, her fashion-show style of presentation and her vision to build a fashion company that revolved completely around detachable accessories.
Lessons learned –
No idea is a crazy idea, as long as you back it.
Have a long-term vision for your company
Your most important customer is yourself. Don't sell something you wouldn't want to buy yourself!
6. Quirky Naari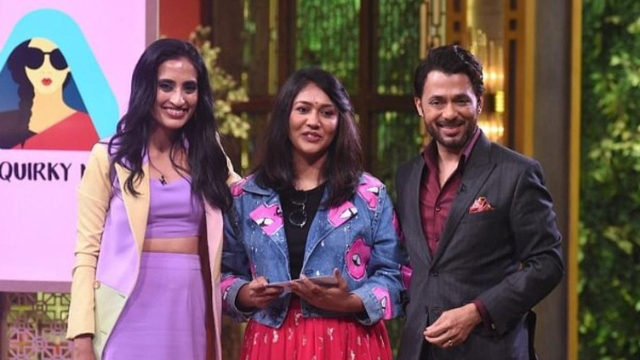 A homemaker who always wanted to be an entrepreneur, but accidentally stumbled upon her love for making quirky shoes. We loved Quirky Naari for the founder's enthusiasm and the colourful products.
Lessons learned –
1) Even if you're building a brand in a relatively cluttered market – you can still add your own hatke element to it.
2) Don't be scared about building something you love into a full-fledged business
3) Don't worry about not knowing business terminology and jargon – as long as you understand your product, your consumer and your market, you're good to go!
4) The right pricing strategy is very important
7. Menstrupedia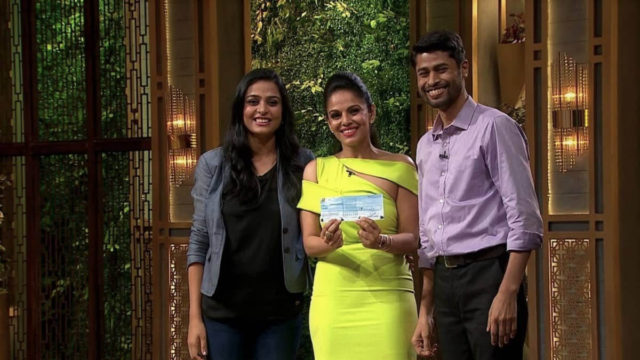 A much needed hour, Aditi Gupta launched a comic book for children to learn about periods and menstruation. While the brand and the founder our relatively well known (they were one of the first to build a venture around menstruation in the country), what we admired was their vision to grow their comic book series into an entire business venture educating people on overall menstrual health and well being.
Lessons learned –
Don't limit your creativity, even when you're solving a serious business challenge.
Find a co-founder whose as passionate about the business as you are
I hope we see many, many women entrepreneurs coming out of Shark Tank. Can't wait for Season 2.