The new wave of 'vocal for local' has proven to be a boost for Indian entrepreneurs. It has promoted local businesses and given customers the ability and motivation to shop with ease. This rebranded version of 'Made In India' has our support, and every week, TC46 spotlights small businesses and ventures you can champion and support easily through online and offline purchases.
What we absolutely love is that women have come out of the shadows of oblivion, and how! They are making their presence felt everywhere, and have made headway into male-dominated spheres that were once considered to be out of bounds. One such challenge is entrepreneurship.
This week, we're cheering on three women-led small businesses that deserve your attention. Check them out!
Brand: Scrapshala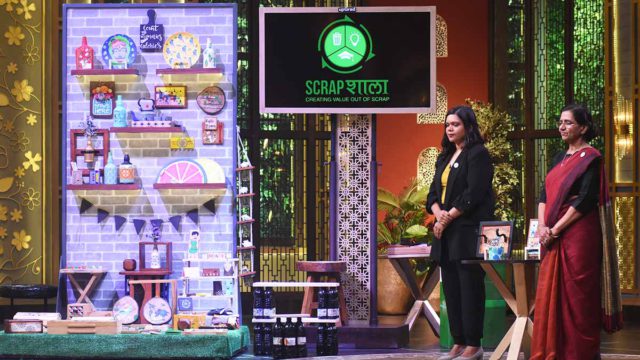 Founder: Shikha Shah
What The Brand Offers: Sustainable, functional & aesthetic home décor, furniture, lifestyle & gifting products
TC46 Loves: Scrapshala's product basket includes home décor, furniture, lifestyle and gifting products. The services that they offer include repairing and renovating old and boring furniture into fresh, creative and functional products. They also specialise in providing zero-waste event décor. Besides, they conduct hands-on workshops and skill training courses for individuals, groups and organisations.
The brand offers sustainable products/services at an affordable cost. The products are designed and handcrafted in a sustainable manner by local artisans in and around Varanasi. They collaborate with architects and interior designers for green projects. The raw material used is sourced ethically. Every product derives inspiration from India's rich culture, and shares the struggle of an underprivileged Indian artisan. The products aim to not generate any new non-biodegradable trash during its manufacture, usage, or while they are discarded. The product mix targets millennials and homemakers who are conscious consumers.
Price: The price ranges between Rs 10 and Rs 20,000.
Availability: The products are available through their website, Instagram page, and Flipkart.
Brand: XOXO Cherry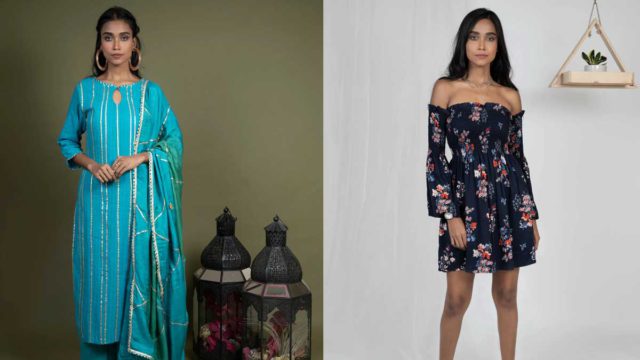 Founders: Rhythm Aggarwal & Anuradha Aggarwal
What The Brand Offers: Multi-directional Indian & Western wear for women
TC46 Loves: The product range includes but is not limited to dresses, tops, skirts, shirts, kurta, sarees and kurta sets, all offering flattering silhouettes and stylish designs. The brand aims at making a social reform of size inclusivity in the fashion industry by working across sizes from XS to 7XL. The product mix includes everything related to women's clothing across sizes under one roof. Apart from the extensive range of sizes, the brand also offers alterations to their customers who fall in-between sizes.
Price: The prices range between Rs 650 and Rs 2,200 for western wear and between Rs 2,250 and Rs 6,500 for Indian wear.
Availability: The products are available through their website and e-commerce platforms like Amazon, Flipkart, LBB, and Stage3 app.
Brand: Artistitch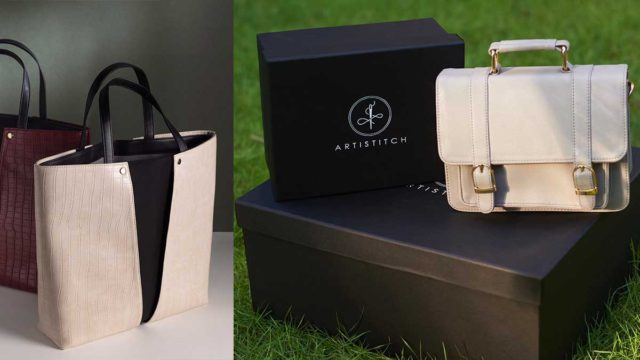 Founder: Shruti Shah
What The Brand Offers: Handmade vegan leather handbags
TC46 Loves: Artistitch is a home-grown handmade vegan leather handbags that are conceptual and classic. These bags are handcrafted by expert artisans of India. The differentiating factor of their handbags is that the brand personalises the bags. Apart from ordinary personalisation, customers can also get their bags personalised by including their name, date, zodiac symbol, preferred adverb, or a tattoo. The tattoo is finalised after the brand reviews the design presented by the customer. The idea behind such bags is to enable customers to express themselves truly. The packaging is top-notch and gives a luxurious unboxing experience. The bags are budget-friendly, despite being personalised, and targets all women in the age group of 15 years and 70 years.
Price: The products range between Rs 1,550 and Rs 2,800.
Availability: The products are available through their Instagram page and on WhatsApp.
Want us to be VocalForLocal for your brand or know someone whose work you'd like to cheer on? Drop us an email to be featured on The Channel 46 at [email protected]
Open up like never before and participate in conversations about beauty, entrepreneurship, mental health, menstrual & sexual health, and more. Desi women, join our community NOW!