A pair of heels (undoubtedly) adds the necessary drama, inheriting the natural power to elevate your overall look. But, while they seem amazingly sassy and stylish, wearing them comes at a price. The pain inflicted by an uncomfortable pair of heels, causing blisters and sore feet is a good enough reason to stop wearing them altogether. However, certain occasions and conventions do call for its urgency, and believe it or not, deep inside we all have that irresistible urge to uplift our look to be our version of Blake Lively!
So, here's the deal, you may be surprised to know that there are plenty of brands out there offering comfortable heels in the market that not only value style but also their functionality. Whether you prefer a high heel, block heel, stilettos, a classic nude, or a timeless mule, we bring you various types of heels to suit your every need.
The Channel 46 collaborated with Shweta J. Nambiar, PR & Marketing Manager at PAIO Footwear & Accessories LLP, who lists 7 heel styles that are a must-have in your wardrobe.
1. Ankle Boots
Women increasingly go astray with their thoughts while looking for a flat ankle boot for comfort, but they hardly end up looking right wearing them. What ladies often fail to consider is that sometimes going a notch up with your heel size can make all the difference. A solid, thicker, block heel can be very comfortable, yet helpful in elongating your leg 'THAT' little bit, adding a better proportion to all your fits. They tend to flawlessly finish at a flattering length right below your ankle bone, giving that perfect edge to your look. The takeaway here definitely stands to be the deep brown colour and personifying comfort, with the ideal heel height that accentuates your fits even when worn daily.
2. Stilettos
Stilettos have been eternally considered infamous for their vicious height and unmanageably pointy-toed heels, with misconceptions of it rendering a rather uncomfortable walking experience and aches on the legs. However, it'll be comforting for you to know that stilettoes being uncomfortable is directly related to some underlying, overlooked issues such as the correct size, cushioned insoles, shape for optimum toe spacing as well as the right placement of the heels. Classy and stunning, these quintessential heels are a transitional take without needing to blow out your pockets. Your soul and soles will thrive in these beauties with their super comfy insoles, breathable open-toed design, and attention-grabbing demeanour.
3. Mule Heels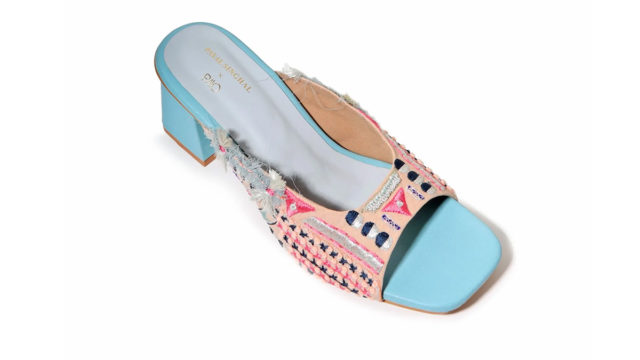 When we think about ease and convenience in footwear, an option that instantly tends to pop up in our heads is a pair of mules. The design and effortlessness that a mule can offer owing to its slide-in feature is undeniably the most comforting feeling for the soles. But think about adding a dash of embroidered drama with a notched-up heel to it. Well, how about a big fat YES!!! Opt for an intricately embroidered, vibrant textured mule heels that are just drop-dead gorgeous! Or, any other style that fits like a glove, offering ultimate heel comfort.
4. Block Heels
Here comes the holy blocks, forever to our rescue! Block heels need not always be comfortable, but with the ideal base width and heel height, these beauties can help women rule the world. Go for a front-knot style and padded soles for a shade of your choice, or any design that meets your choice.
5. Spool Heels
Believe it or not but the spool heels are another delight to the eyes and your soles. Essentially shaped as an hourglass, the heel of a spool tends to provide maximum comfort, perfectly designed to balance out your feet from the wide top and bottom heel. So, if you're worried about the occasional tripping, then choosing this is the way to go. Aren't we all in a world where red is considered the new neutral? The glossy red vibrance, front-knotted look, curved heel, and perfectly shaped footbed; totally checks out the list for an ideal red heel. If red is not your colour, get your hands on any hue that represents your personality to the T.
6. Globular Heels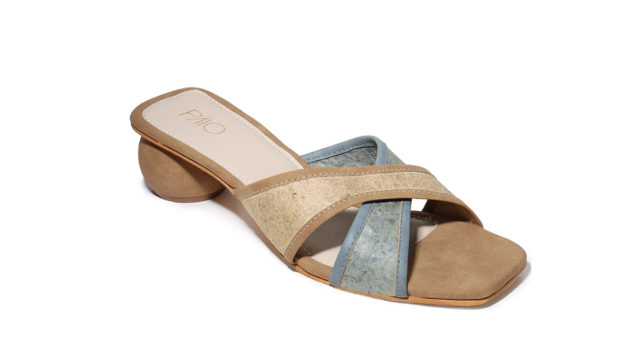 Set your trend this season by going absolutely unconventional and super chic with your heel choices. You can take a pick from the conventional block heels that are more curvy, classy, edgy, and here to stay for a long- long-time or go for a kitsch design that is more YOU. Whether it be criss-cross statement straps, pointed one, or a broad front – the choice is all yours.
7. Court Heels
Looking for a workwear wardrobe staple? The key to finding an ideal court heel for your everyday workwear is to figure out the right shape that fits you perfectly. Court heels tend to cause discomfort after a long day of walking in them, facing issues such as swollen or sweaty feet by the end of it. Make sure you go for a cushioned footbed which allows enough space for the toes to breathe and get through the day comfortably. Gift yourself a neutral toned one like black, white, or beige, or an eccentric hue to colour block your outfit.
Open up like never before and participate in conversations about beauty, entrepreneurship, mental health, menstrual & sexual health, and more. Desi women, join our community NOW!