"Maa, where's my towel" to "Mom, I can't find my PAN card", the story remains the same in every household. Nothing can happen without your mother's help. She is a superhero, finding things you can't, conjuring lost items like magic and guiding your clumsy, weird, lost, sad life towards a better future. And that's not all. She is always on the hunt for new recipes you might love, replacing things you've lost or finished before you know it and learning all sorts of knowledge to help to lead a comfortable life. But what about her own life journey, her interests and passion, dreams and desires? Do moms actually think about ways they can enrich their own lives?
Remember those famous dialogues your mum would say? Here is a fun video remembering them to brighten your Mother's Day.
On International Mother's Day, TC46 honours all things moms do and shares 10 ways mothers can boost their life in all kinds of ways.
10 Things Moms Can Do To Enrich Their Lives
1. Monetise Your Interests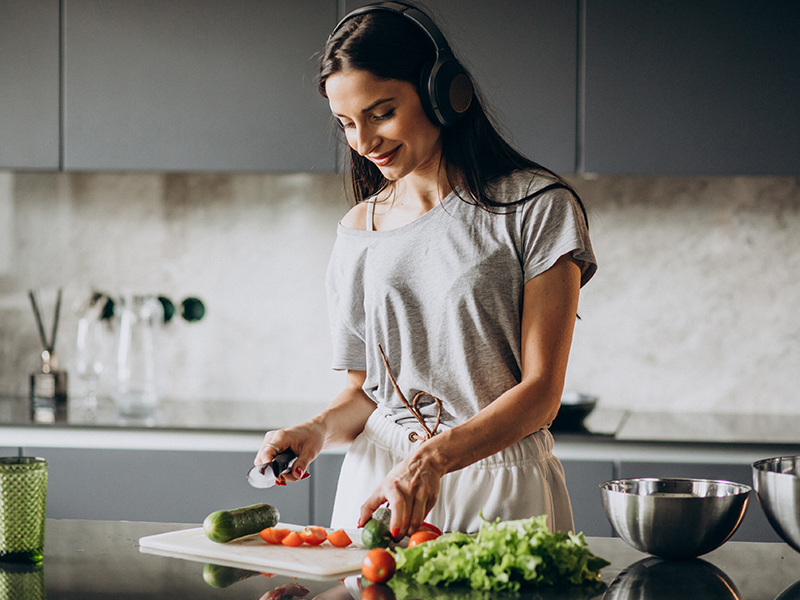 If putting on an apron, creating new recipes and feeding your family, friends and guests is your passion, then you can become a food entrepreneur with ease. Several women are talented and skilled in the art of cooking. They love hosting dinner parties and look forward to potluck lunches. The need and demand for good food is never-ending. A lot of people live away from home for work or education. You can deliver fresh, homemade food, cooked with care, to them. The key to running a successful tiffin service business is healthy and simple homemade food and nothing fancy. The success of your business venture will depend on having a good reputation and meeting the demands of your customers. Learn how to set up a tiffin service business and make your dreams come true.
2. Try Stress-Busting Activities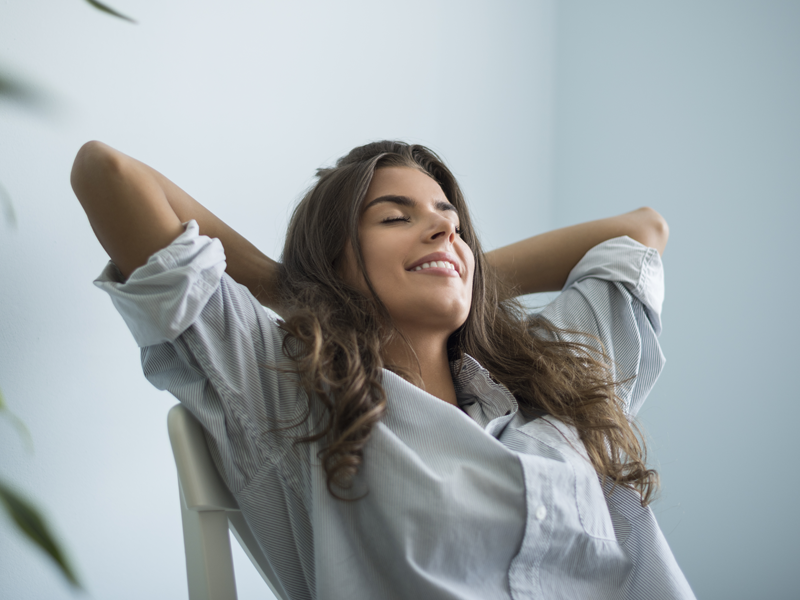 Moms handle a lot, and stress comes with the territory. From managing the house to completing chores and taking care of kids to fulfilling the path to a strong career, moms do a lot more. And while you can't always control your circumstances, you can control how you respond to them. When stress becomes overwhelming, or it's chronic, it can take a toll on your well-being. That's why it's important to have effective stress relievers that can calm your mind and your body. People have a variety of ways of dealing with stress and what works for some won't necessarily work for you. Try something that works the best for you and stay stress-free, whether it's professional or personal.
3. Treat Yourself To Energising Foods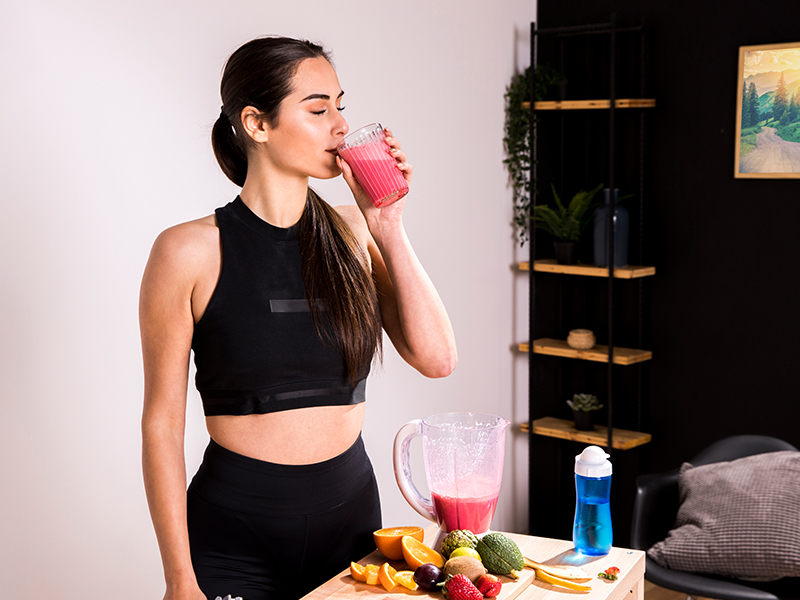 Mothers need a lot of energy to run after kids, manage their careers and run the house like a well-oiled machine. All of us want to get fit but moms find it difficult to focus on themselves since they are busy juggling a million things, all at once. Eating healthy is on everyone's priority list but not all products deliver what they promise. For gourmet food products like nut butters and preserves made from local, quality ingredients, visit and shop at the Red Dot Shop. One food that is a game-changer are smoothies as they require minimal effort and are a great way to deliver a large dose of nutrients to your body. The natural sugars help you stay focused, and the high-fibre keeps you energised all day long. What's more, these recipes are lip-smackingly delicious and have your favourite ingredients. So, whether you're late for work, need to rush to pick up the kids, or are busy buying groceries, grab a healthy smoothie and power on, super mom!
4. Practise Yoga For Physical & Mental Health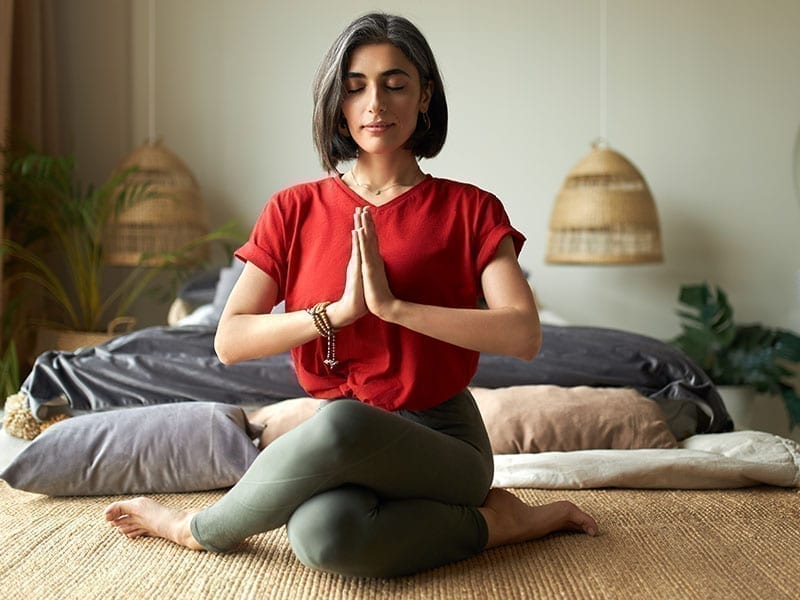 Wonder women indeed exist in real life; women who fight all the daily battles inside and outside their homes. Besides all the social norms, stress, and prejudice, she still chooses to juggle her work and home responsibilities. The daily hassles of women involve some stressful situations which tend to affect them mentally and physically too. Although yoga for stress relief works like a miracle, most of the time, women are so involved in their tasks that they do not realise how much they are negatively getting affected by the stress. Yoga to reduce stress is particularly very helpful and important for working women as it eventually gives them the ability to focus. It brings calmness, balance, and relaxes you. It brings some peace into their life. It enhances the mood as well as the sense of well-being. It also improves balance, flexibility, and strengthens the body. Make yoga a part of your daily life and stay healthy, mentally and physically.
5. Improve Work-Life Balance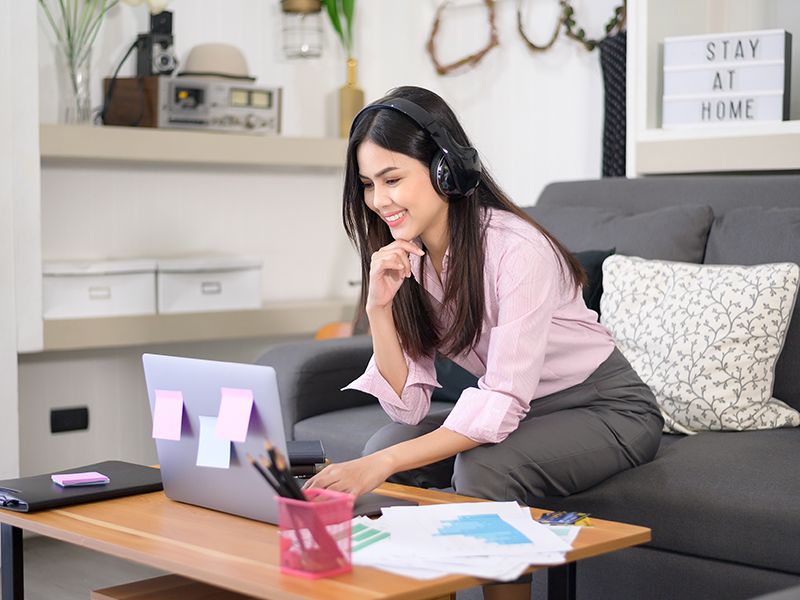 Women are constantly trying to juggle work and home which leads to fatigue and burnout. Learning how to maintain a work-life balance can be tricky, but isn't impossible. So, while we understand you can't completely ignore work calls and emails after 6 pm, there are some realistic ways to make time for both your professional and personal life. Work-life balance means different things for different people. Choose based on your lifestyle and figure out solutions together with the support of your family and colleagues to improve your situation. As you climb up the work ladder, this can either get harder or easier. It all boils down to taking charge of the situation and creating the right environment from the get-go.
6. Deal With Burnout At Work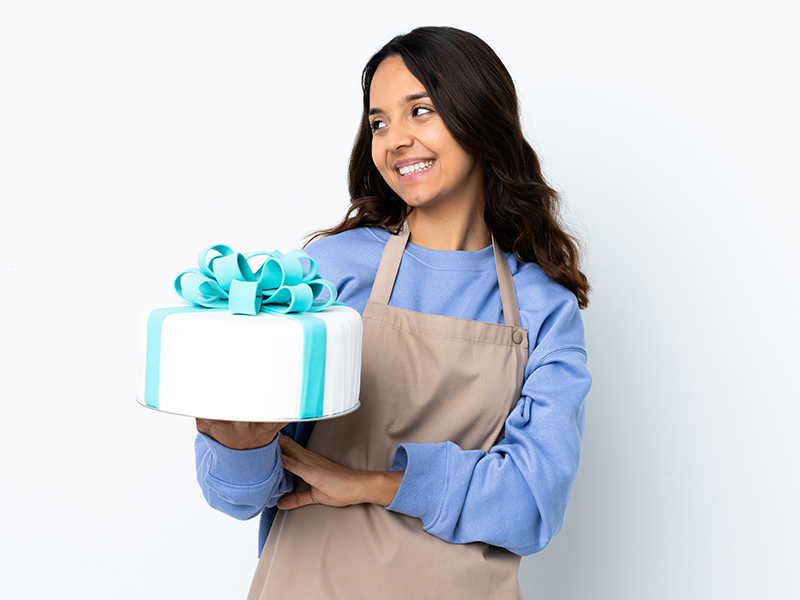 With the career world's shift to a WFH environment, it is tough to separate work and personal life. And more so for working moms. You often tend to work more than usual, have your comfort space taken over by office assignments and deadlines with no place to relax and unwind. While assignments and deadlines are a daily ongoing process, overwork and stress are bound to leave an individual in a state of burnout. Burnout is emotional exhaustion due to prolonged stress. And they are unable to cope with the demands of life. This is most common with working professionals who struggle to cope with workplace stress. Hence it is important to look out for yourself and take a timeout to unwind from your bustling working schedule. Whether it's trying a new hobby or working out, give yourself something to manage the stress.
7. Indulge In A Pampering Session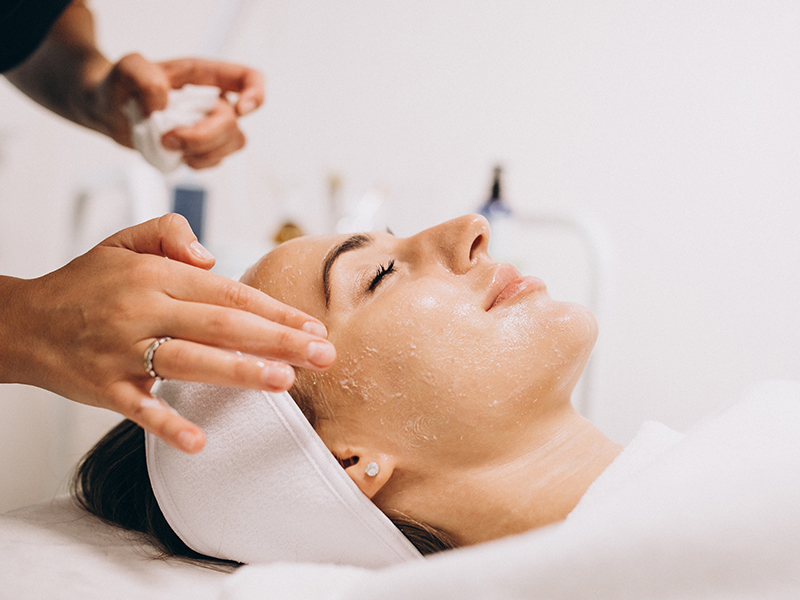 Mothers need time off to rest, relax, recuperate and rejuvenate. So how about an at-home pampering session? Not all of us have the time to visit the parlour and get a salon-style mani-pedi. With weekdays usually spent chasing housework or office work, we just want to rest during the weekend. That shouldn't stop us from getting fabulous nails and soft hands and feet. Pamper yourself with a DIY manicure and pedicure at home! Or rejuvenate with a DIY facial from the comfort of your home. Get the same relaxing, rejuvenating and luxurious experience at home. Your hectic schedule shouldn't stop you from getting a facial. Learn how to get a salon-like facial at home with a variety of skincare treatments for the face, including steam, exfoliation, extraction, creams, lotions, facial masks, peels, and massage. All you need to do to buy high-quality, all-natural beauty products from a variety of Indian brands is to head on over and shop at the Red Dot Shop!
8. Boost Your Immunity With Superfoods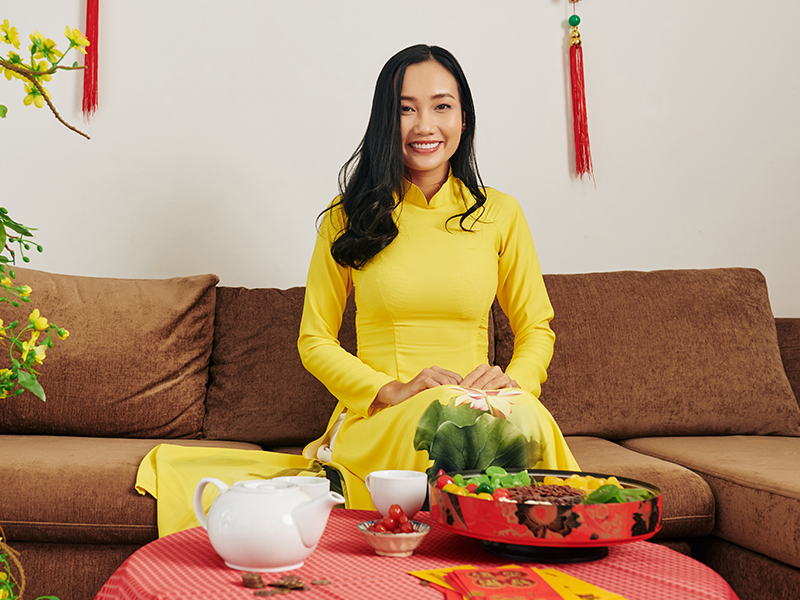 Wonder woman isn't just a fictional superhero character but a title every mom deserves. But unlike the comic book version, moms fall sick and need to take care of their health. With the ongoing pandemic, it has become even more evident that we need to eat healthy and boost our immunity. And one person in the family who often pushes their own health to the back burner is a mother. It's time to try the superfoods all nanis, dadis and mummies have been endorsing. Indian food ingredients have unique nutritional value and health-boosting benefits. And with superfoods, it's easy to secure your immune system. Try desi superfoods, add them to your diet in a variety of ways and boost your immunity and strength.
9. Make Breast Health Your Priority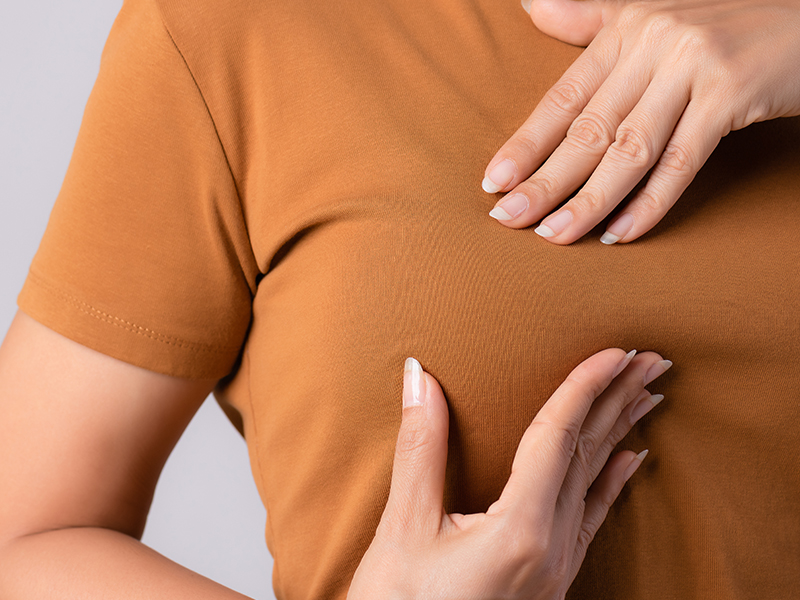 Going bra shopping or feeling heavenly having ditched them during the lockdown is all great fun. But other than deciding whether to cover them or not, how much thought do you give your breast health on a regular basis? Women, especially moms, tend to put their health on the bottom of their priority list. But breast care is something that everyone needs to take up as a vital stop mark. With tremendous medical advancements and progress, the day is not far away when the world will have the solution to cancer. Until then, prevention and diagnosis need to be a part of your life. This is especially true for women as breast cancer accounts for 14% of cancers in Indian women. Getting a routine breast examination along with some other to-dos should be on your health checklist for better breast health.
10. Take Charge Of Your Relationship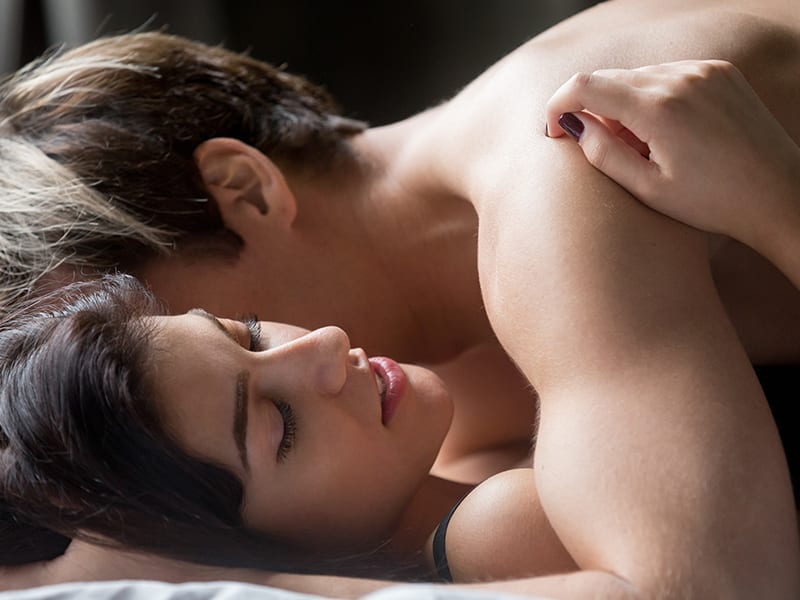 It's no secret that by increasing your sexual intimacy with your partner, you can boost your overall well-being. No matter the age, physical intimacy affects not only your mental, physical and emotional health but also your self-confidence and happiness. Women tend to lose focus of their sexual needs and desires as the years progress. This can lead to a variety of physical, emotional as well as marital problems. Learn how to sustain the excitement, put sex back on the table, and maybe even and some spice in your love life. With a ton of responsibilities and a constant stream of guests, couples find less time to connect with each other. Not just joint families, but nuclear ones where both the partners work, spending quality time together happens rarely. And when kids come along, they overtake whatever little time you have. Women have it tougher when it comes to finding time for their husband. The list of hurdles is endless but don't let that stop you. You can still spend quality time with your partner in a variety of ways.