The food we consume has an impact on our body in many different aspects apart from filling our stomachs. It affects our skin, health as well as our mental health. The connection between diet and emotions comes from the relationship between your brain and gastrointestinal tract. Eating good healthy food promotes good bacteria which positively affects the neurotransmitter. A junk food diet causes inflammation which damages neurotransmitters. And hence positive reactions reflect on a good mood and emotions.
To understand the connection between food and mental health we have connected with Dr Rasika Parab, Clinical Nutritionist, Fortis Hospital Mulund. Here she also shares 5 desi recipes to boost mental health.
1. The connection between food and mental health relates to the neurotransmitter serotonin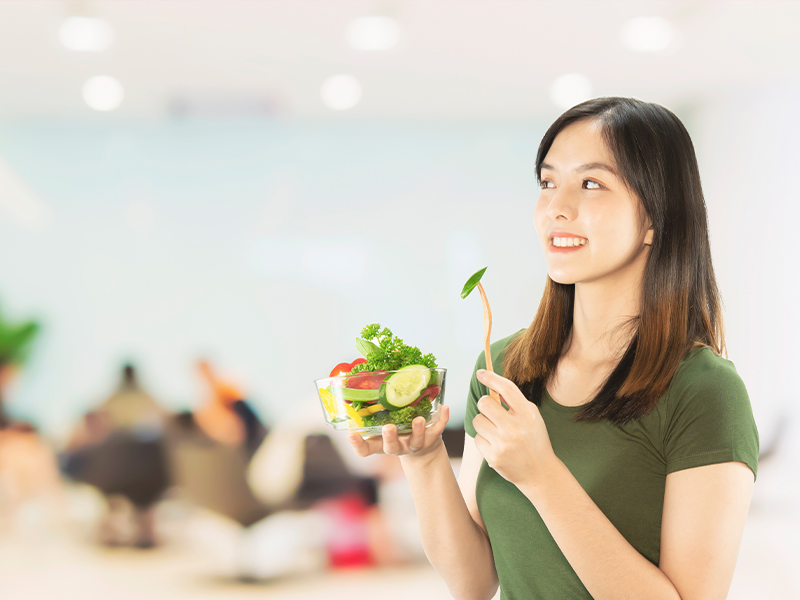 A neurotransmitter called 'Serotonin' is produced in our digestive system. Our Digestive system is lined up with millions of nerve cells that guide our emotions. The synthesis of serotonin is affected by our gut bacteria, the bacteria that keep our gut healthy. It keeps us away from infections and toxins. Good gut microbe improves the digestion as well as the absorption of the food that we eat and also activates the neural pathway between the gut and the brain. Hence serotonin plays an important role in regulating our sleep, moods and appetite. Including pre and probiotics-rich food helps to maintain good gut health. Healthy gut lining enhances the absorption of nutrients which is nothing but the fuel to our brain for its function.
2. Chocolates stimulates serotonin and helps your mental health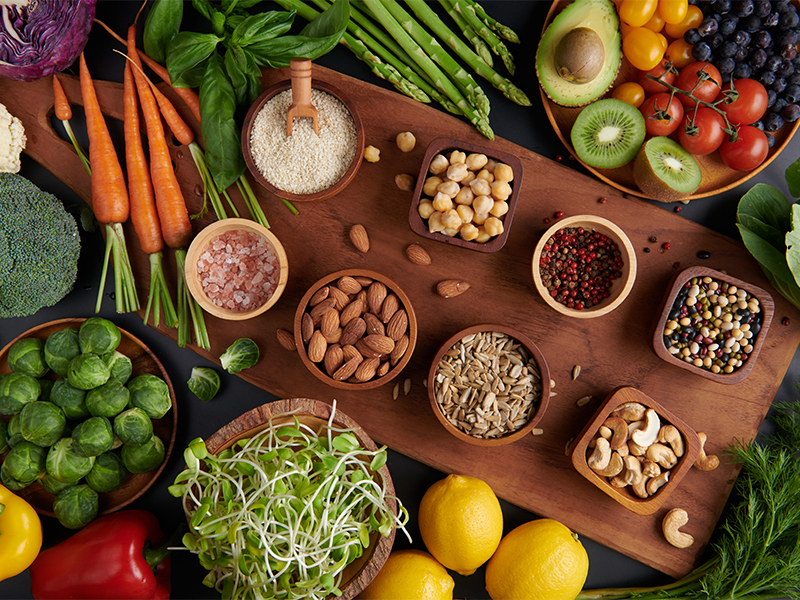 Diets rich in vitamins, minerals and antioxidants keeps our brain safe from free radicals. Free radicals are formed when our body cell uses oxygen and these harmful free radicals can damage cells further. Including fresh, locally and seasonally available fruits & vegetables are good sources of Vitamin A and C, which also act as antioxidants. Milk and milk products, seafood provide us with plenty of minerals. Adding a variety of colours to our diet not only makes you feel better but also nourishes your brain due to its antioxidant properties.
Omega-3 Fatty Acids are known as brain boosters. Deficiencies of EPA (Eicosapentaenoic Acid ) & DHA (Docosahexaenoic acid) are associated with increased risk of mental disorders like Alzheimer's, Dementia, and Schizophrenia. Flax seeds, almonds, walnuts, and seafood are the best sources of Omega-3 Fatty Acids.
Chocolates are well known for their multiple health benefits. Chocolates stimulate the release of a chemical called "Endorphins" which makes our mood better. It also contains Serotonin, and hence chocolate is the best antidepressant food.
EGCG (Epigallocatechin Gallate) that is found in the tea has shown a good impact on our health. Many researchers suggest that the consumption of green tea lowers the risk of Depression, Dementia. Also, tea lowers the level of a stress hormone called Cortisol. Green/ black tea is also a power-packed source of antioxidants that improves our mental health.
A diet that has a good composition of carbohydrates, proteins, fats, vitamins, minerals and fibre keeps you in good mental health. Including whole grains, legumes, pulses, fresh fruits, vegetables, nuts, fish, natural probiotics is recommended for sound mental health. A well-balanced diet combined with a good exercise regime is even better for your mental health.
3. Junk food deteriorates brain health and triggers depression and anxiety symptoms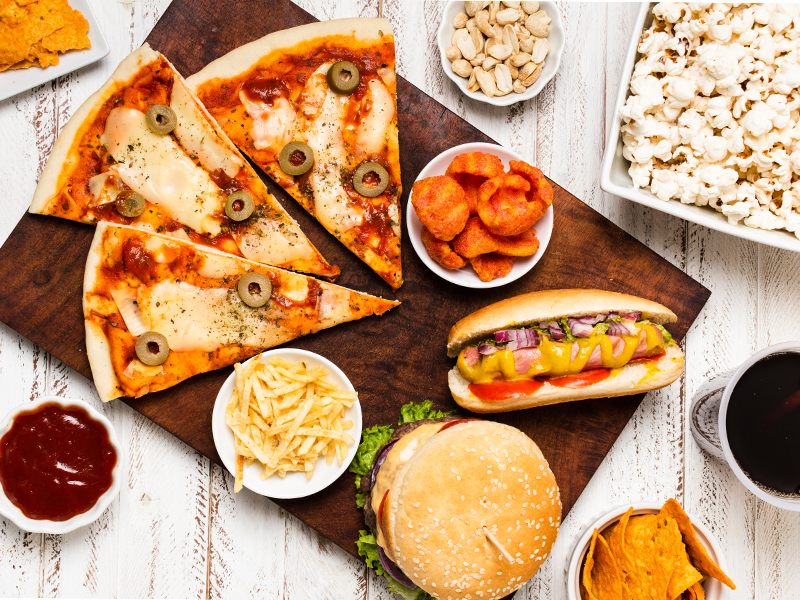 Junk food that includes ready to eat, ready-to-cook, fast foods, deep-fried snacks increase the oxidative stress in our body which deteriorates our brain health.
Foods concentrated in sugar and refined carbohydrates increase the risk of depression and anxiety. Concentrated sugar beverages, cakes, pastries not only make you put on weight but also leaves a bad impact on your mental health
Excess consumption of caffeine is known to trigger depression and anxiety symptoms. Many studies have also noted the consumption of caffeine may cause sleep disorders, anxiety and psychotic disorders.
Trans fatty acids are known to impair heart health. Trans fats are also found to have an increased risk of depression with its adverse effects on brain health. Trans fats reduce the levels of serotonin and may put you at the risk of developing dementia (that is memory loss). As we all know, trans fatty acids are found in fried foods like chips, fries, bakery products like Khari, biscuits, cakes, pastries, etc.
A complete stop to the consumption of junk food and excessive sugar is highly recommended to keep up the good mental health
4. A healthy wholesome diet can reduce the dependency on medicines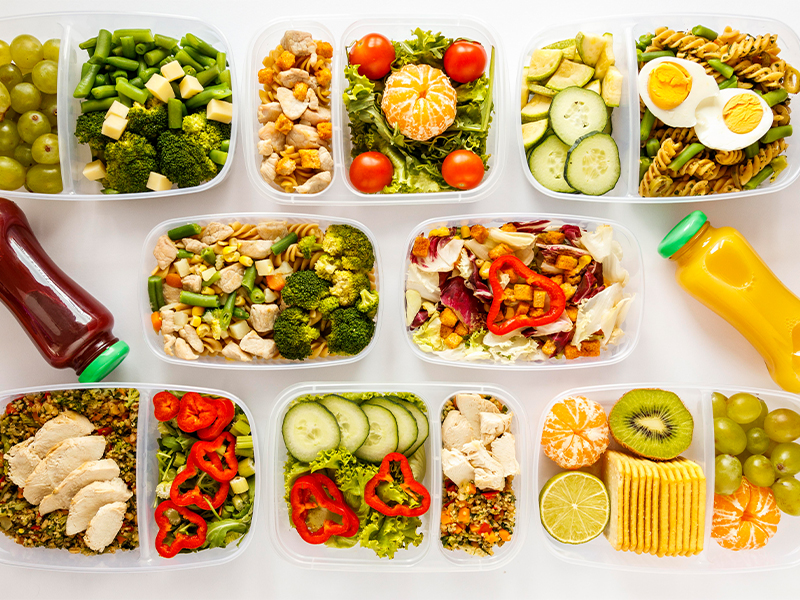 A wholesome well-balanced diet can definitely reduce the risk of mental disorders. Holistic lifestyle behaviour does make wonders and sometimes help you get rid of medicines. Our brain requires fuel 24/7 for its functions even when we are asleep. And if we nourish it with well-balanced meals enriched with all nutrients and functional foods, then it can reduce the dependency on medicines.
5. A diet with less sugar to fight depression and anxiety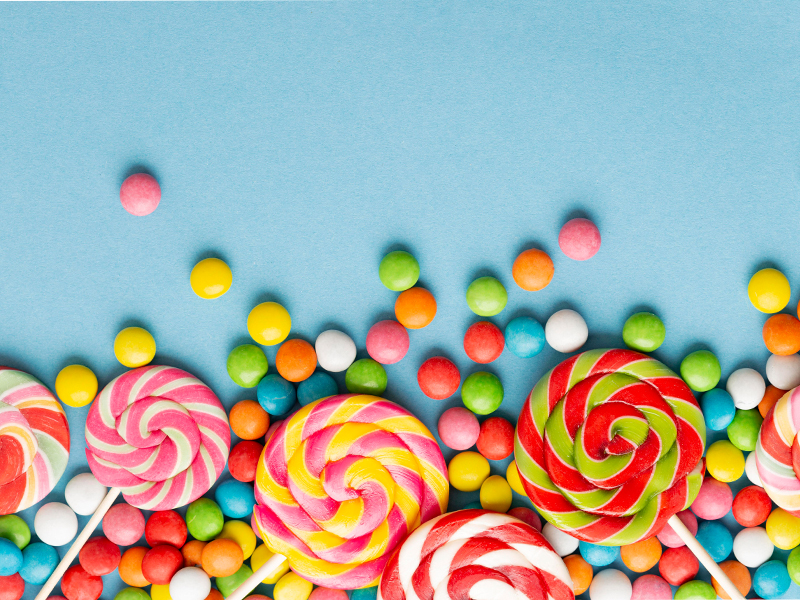 Sugar is a silent killer. Many studies are showing a correlation between excessive consumption of sugar with depression, anxiety & mental disorders. Overconsumption of sugar is found to impair cognitive functioning. High blood glucose levels and Insulin Resistance are also associated with an increased risk of suicidal attempts. Sugar is naturally present in fruits, vegetables, complex carbohydrates like whole grains, oats, jowar, bajra, is recommended. Simple carbohydrates like white sugar, refined flours, pav, khari, cake, pastries, fruit juices, and concentrated sugar drinks not only increases the risk of obesity but also puts you at the risk of depression and anxiety.
Five Desi Recipes That Can Improve Your Mental Health
1. Mango Smoothie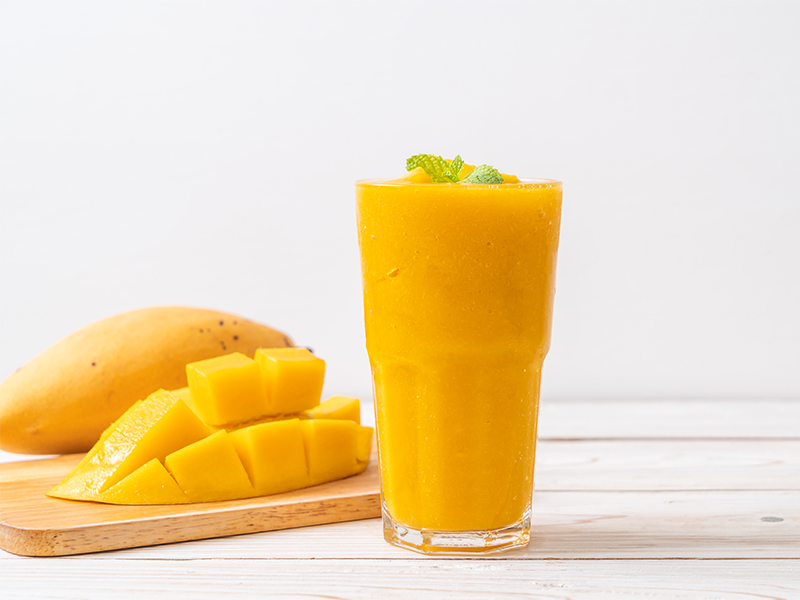 Ingredients:
Mango pulp
Hung curd (dahi)
Excellent food choice, but great for your skin too, Try these curd (dahi) for face tips for healthy skin.
Chia seeds
Mint leaf (pudina)
Method:
Mix mango pulp with hung curd and add chia seeds.
You may garnish this with a mint leaf.
Benefits:
This smoothie is rich in protein, vitamin A, C, and probiotics. The addition of Chia seeds makes it enriched with Omega-3 Fatty Acids. It's a guilt-free dessert one can enjoy. Find more mango recipes here.
2. Masala Chaas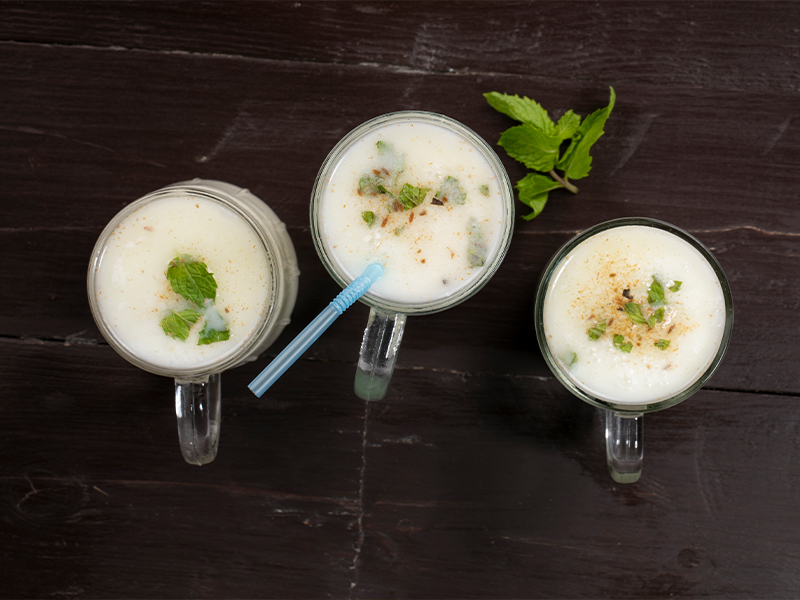 Ingredients:
Curd (dahi)
Ginger (adrak)
Carom Seeds(ajwain)
Mint leaves (pudina)
Rock salt (sendha namak)
Water
Method:
Blend curds and water.
Add ginger, ajwain and chopped mint leaves.
Add a pinch of rock salt for taste.
Benefits:
Buttermilk is a coolant enriched with proteins and probiotics
3. Fermented Rice water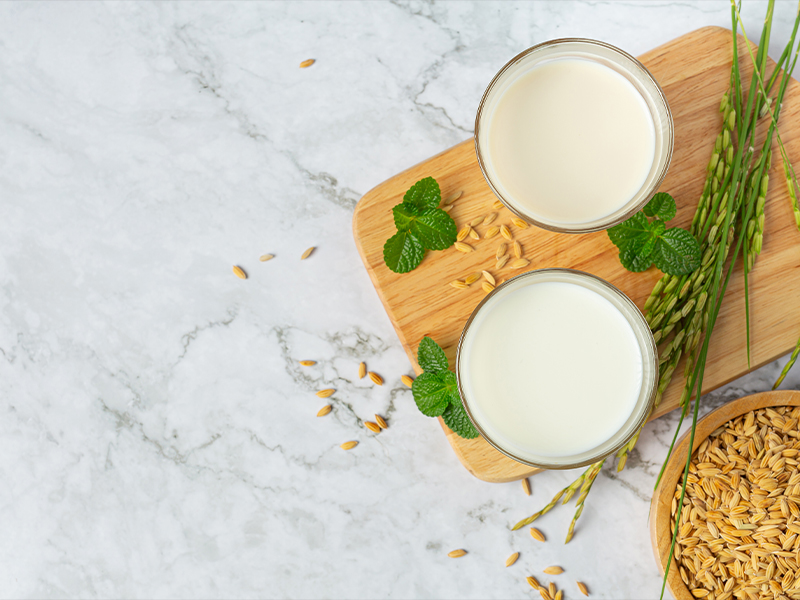 Ingredients:
Rice
Water
Salt
Cumin seeds (jeera)
Asafoetida (hing)
Method:
Boil rice with water for about 5 minutes.
Allow it to cool and keep it aside for 2 days for natural fermentation.
Strain the water, season it with Salt, Jeera, Hing.
Relish it cold
4. Kahwa Tea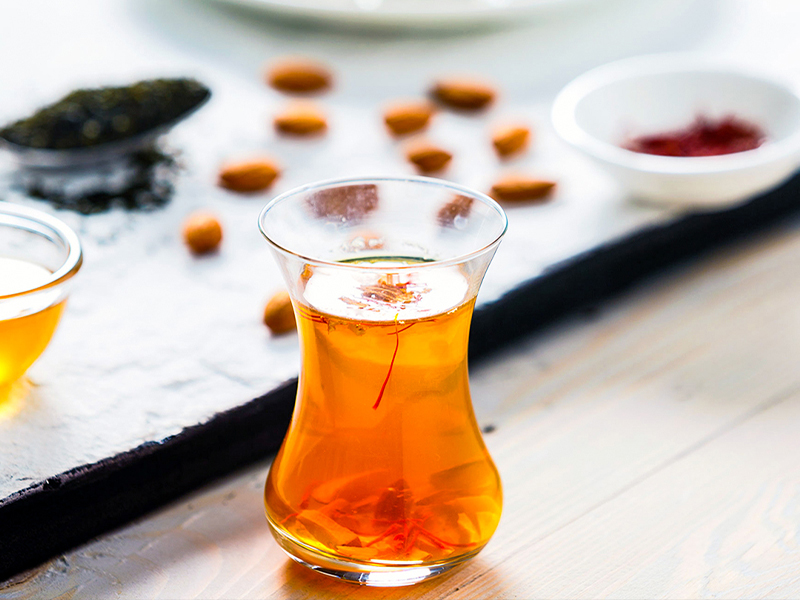 Ingredients:
Kahwa tea leaves
Water
Cardamom (elaichi)
Cloves (lavang)
Cinnamon (dalchini)
Saffron (kesar)
Dry fruits (almonds, pistachio, walnuts)
Method:
Brew Kahwa tea leaves with water and flavour it with cardamom.
Infuse cloves, cinnamon and saffron too.
Serve this tea with chopped dry fruits like almonds, walnuts, pistachio. Serve hot
Benefits:
It is an antioxidant-rich beverage packed with Omega-3 Fatty Acids
5. Soya-Sprout Tikka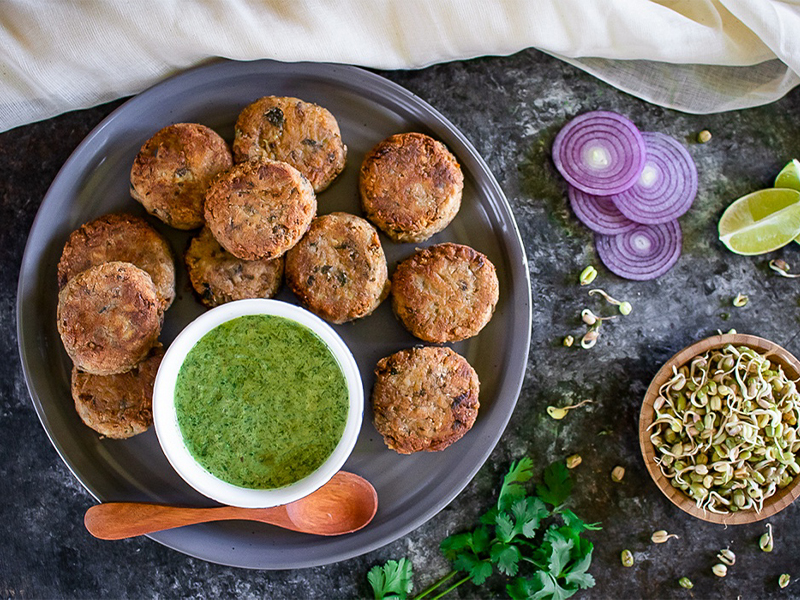 Ingredients:
Soya flour
Sweet potato
Soaked rice flakes
Sprouts
Ginger-garlic paste
Turmeric (haldi)
Chilli
Amchur powder
Salt
Method:
Mix Soya flour, sweet potato, soaked rice flakes and sprouts in a bowl.
Add ginger-garlic paste, turmeric, chopped green chillies, amchur powder and salt to taste.
Roll them into tikka and shallow fry it.
You may enjoy this with mint-coriander chutney.
For more sprouts, recipes and health benefits, click here.