The constant barrage of "Bahu, breakfast bana do", "Mera towel kahan hai", "Mummy, homework mein help kar do", "Deliver the PPT before tomorrow's meeting" and so on is common in a working desi woman's life. Traditional roles of women require them to be present everywhere all the time. Women continue to bear a heavier burden when it comes to balancing work and family, despite progress in recent decades. Men have, of course, become much more involved parents over the past couple of decades, and that, too, suggests broad support for big changes in the way we balance work and family. But are these small changes enough to put the pressure to ease?
15 Real Women Share Views About Multi-Tasking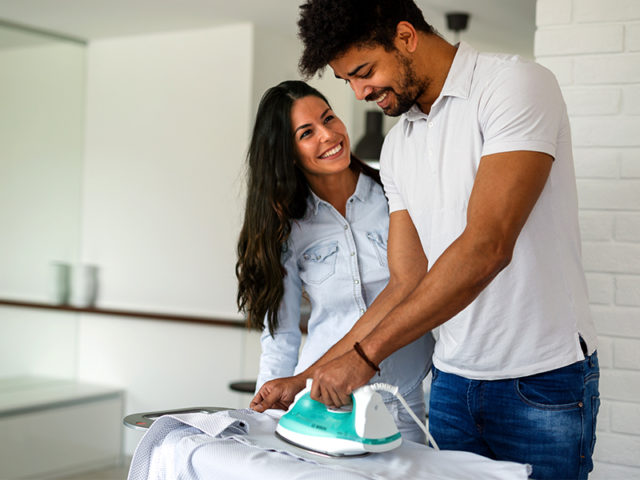 TC46 put out a post on Instagram here asking our followers what their opinions are about, "Even if both partners are working 9-5, women are expected to manage the house, the kids, the food after their full-time jobs". And, here's what they had to say!
"This is absolutely heartbreaking but true. I had to change my job from full-time to part-time because I was not able to manage it all. And then also, I was the one who was put down for not being a 'superwoman'. Waiting for the change to happen soon!" – Devina*
"As the director of my own venture, my working hours are all over the place. I usually have to travel but the lockdown put a stop to it. And that gave some nosy relatives the chance to say unwanted things like "Now you can finally be a real mom", "your kids will be happy to eat your food" and more. Just utter BS!" – Nikita*
"Putting all pressure on yourself is not good. I suggest all women have a strong support system for themselves. Outsource some work. And communicate openly. Delegate work to children, this is also a good way to groom them for a better tomorrow." – Gayatri*
"I love the time I spend in my beauty parlour, doing what I love, managing a staff of 12 and earning money with my skills. Yes, that does take a huge chunk of my weekend but that's what my business demands. And I am happy to do it. Chahe log kuch bhi kahein." – Vandana*
"If you have a partner, who is understanding and divides the chores equally after your 9-5 hours, then everything is breezy. Mostly these expectations are from in-laws more than husbands. And of course, this varies with every house to house." – Afza*
"My husband and I had this conversation long before we got married. It was clear as day – all chores and household responsibilities are to be divided equally. We have picked up the ones we enjoy doing the most. He is a pro at washing dishes and getting the laundry done, and I like keeping the kitchen clean. And since we both don't like cooking, we have a cook who whips up delicious food we gorge on while we pursue our careers." – Shashi*
"Agreed! Actually, everyone is aware that women are better managers and organisers, so hats off to us and I am proud to be a woman. But we need to see a change because everything shouldn't be expected from one single individual!" – Vidya*
"Why should boys, or men, have all the fun? Just like my husband of 13 years, I too, enjoy plonking down on the sof after a long day of work, scrolling through YouTube and enjoying a cup of garma garam chai my mother-in-law makes. And she's the one who supports me, ensuring no one questions how we live our life." – Meenakshi*
"Yes, according to most people, only women have the responsibilities of taking care of their homes as well as offices. I hope this double standard stops soon!" – Namisha*
"This is a sad reality of our society and if someone decides to focus on one aspect of their lives, they are deemed to be selfish!" – Arpita*
"Those who claim this want a domestic worker, not a bahu or biwi. And while that might have been acceptable in the past, we women claim and work to break this stereotype down!" – Viha*
"Multitasking seems like a major domain for Indian women, but honestly, one can't expect us to have it under control without any support!" – Nusrat*
"I wake up at 5 am, prepare breakfast and lunch for all my family members, pack the food, then help my kids get ready for school and then go to my work. Thankfully my husband does the evening tasks, takes care of dinner and we together help kids with their homework. If I would have to do this all by myself, I think I would lose my sanity. Hats off to moms who do it all on their own!" – Faatima*
"One time, I complained that I am unable to manage things on my own and since the pandemic, my workload has doubled. That's when I expected my family, most importantly my husband to understand, but they dismissed my emotions and made me feel little and incompetent. So, I decided to get a divorce and live life on my terms! I do not have to be responsible for anyone but myself." – Siddhi*
"Those women who decide to be 'stay at home moms' and those who decide to have a career are both looked down on. But that wouldn't be the case for men. Why? Society needs to release women of its unrealistic expectations of having it all!" – Vaidehi*
It is possible that some men and women, after a taxing workday, cook dinner or do the dishes. Still, to make sure each partner gets the support they need, it would be helpful for couples to know how they can best support their partner. It would be better to share what is troubling you and mindfully divide chores for all family members. The change needs to come from within and every woman has to stand up for themselves!
Disclaimer: Please note that the responses have been translated and edited for clarity. Names have been changed to respect privacy.
Do you have a story to share or an experience you would like to highlight on TC46? Connect with us on Instagram today!