Monsoons — a welcome respite from the scorching summer heat, but a makeup lover's worst nightmare! Even if you escape the pesky drizzling or a full-blown downpour, it's impossible to flee the humidity, and the incessant rains are the perfect recipe to make that perfect makeup look wash off when you need it the most. Whether it's patchy skin, raccoon eyes or blush gone rogue, there's no end to the havoc created by the unforgiving enemies of flawless makeup.
Fret not! With a careful selection of products and smart application techniques, you can keep your makeup from succumbing to nature's whims and steer clear of makeup meltdowns during the monsoon season.
In collaboration with The Channel 46, Kairavi Bharat Ram, Founder & CEO of Typsy Beauty, shares 6 useful hacks to ensure the rain doesn't get to your parade this monsoon.
1. Always Be 'Prepared'
While skin prepping is an essential step at all times, it becomes even more important when the monsoon reaches full swing. It actually helps all that waterproof makeup do its job! For best results – cleanse your face with a gel-based face wash and rub an ice cube all over for instantly plump, refreshed skin. Alternatively, you can put on a chilled sheet mask that is enriched with the goodness of skincare actives like hyaluronic acid and niacinamide for an instant glow and brightening effect. This hack will help you keep your makeup in place for longer. 
The need for moisturising multiplies manifold during this season – your skin will produce more sebum and oil if it's not getting sufficient hydration and moisture. You can opt for water-based moisturisers as they are efficient in absorbing excess oil. Additionally, a primer holds your makeup in place and keeps it that way for long hours, so a liberal silicon-based primer application is key for a flawless base that stays!
2. A Little Goes A Long Way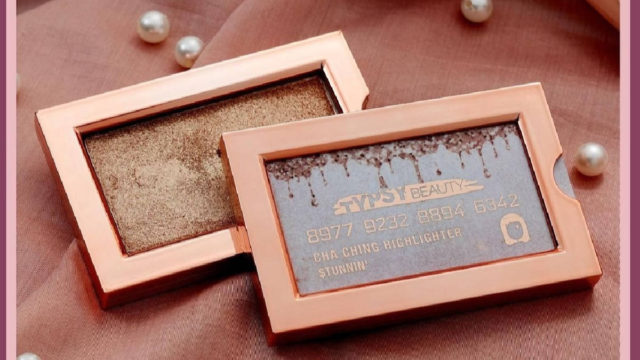 Opt for a 'less is more' approach with your makeup routine to control unwanted shine and disasters. You don't want that creamy foundation melting down in the rain, would you? To avoid such blunders, switch your liquid or cream based foundations and concealer for powder formulas. Using a powder foundation will not only give you a matte finish but also help your base last longer. Also, over-layering of products may cause clogging of pores, leading to breakouts and skin issues. Work in the setting powder in light layers to build coverage for a soft, natural glow that blurs pores and gives you a flawless, ready-to-click complexion.
A monsoon hack that works great, specially if you have oily skin – mix your liquid foundation with some loose powder to create a budge-proof base that will look fresh all day.
3. Get Over The 'Browler' Coaster 
There's no point of labouring over that complicated eye look or perfecting your winged liner if it's going to end up on your cheekbones in a few hours. To prevent your eye makeup from washing away, you can choose to go with a comparatively minimal or neutral approach with your eye makeup during the rainy season. Make sure you use waterproof mascara and eyeliner. For a flawless matte finish that stays, go for a felt-tip liner versus a cream-based formula. For your brows to speak louder than words – pick a gel pot or pomade over a powder pencil to keep everything in place. 
A beauty hack for the season: Coat your lashes with a volumising mascara and then top it off with a layer of weather-resistant mascara to protect your eyes and give you the look.
4. Gloss-nay!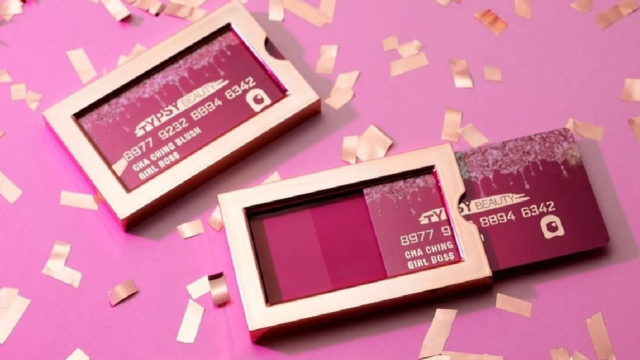 Avoiding any gloss or cream-based blushes, eyeshadows and lipsticks will do you good during the rains. Soft mattes will help you look put together, and will not bleed or smear. You can go for a transfer-proof, smudge-proof liquid lipstick or lip tint, which will keep your lips nourished whilst adding a much-needed dash of colour. Powder blushes stay for longer and also help mattify your face further.
5. Set, Spray, Go
A must-have in every makeup aficionado's arsenal – one that's going to lock your make-up – is a setting spray. To keep you looking fresh, ensure there's no runny makeup and blend your look together seamlessly, all at once, invest in a good setting spray to save the look you spent hours creating! 
Waterproof every formula – from gel pencil, liquid liner, cream shadow to mascara. But on days you're rained out, out come 'em raccoon eyes. Then there's no going back, so if you can't beat it, join it. Wipe out excess with a wet tissue and cleansing milk, and work towards a dewy lookin' smokey eyes.
6. Get Rid Of Frizz Gate 
As the rains roll in, so do frizzy hair! Treatments and oils are the best way to keep your hair in top condition. Adding a frizz-fighter like an anti-frizz serum or a smoothening spray will go a long way. Instead of your usual conditioner, opt for a treatment mask to inject much-needed moisture into your hair strands. Keep the usage of heat styling tools to a minimum – your hair will thank you later. A loose braid for those with longer hair will help reduce breakage and out-of-control frizz, as will switching to a mulberry silk pillowcase.
Open up like never before and participate in conversations about beauty, entrepreneurship, mental health, menstrual & sexual health, and more. Desi women, join our community NOW!