Renowned celebrity fashion designer Prathyusha Garimella was found dead on 11th June in the washroom of her Banjara Hills residence in Hyderabad, Telangana. She is suspected to have died under suspicious circumstances as a bottle of carbon monoxide was discovered next to her. She is suspected to have died by suicide. After her body was discovered, it was sent for post-mortem examination. Since the reason behind her death has not been proved yet, a case has been registered at the Banjara Hills police station under provisions related to suspicious death.
As per reports, Prathyusha could have been suffering from depression but the angle of depression-induced suicide being the cause behind her untimely demise is being investigated. She was a Postgraduate in Business from Warwick University, UK and had launched her own fashion label Prathyusha Garimella in the year 2013. She was a known face in the fashion circuit, having worked with several popular Tollywood celebrities. She had also collaborated with a few Bollywood celebrities.
Read: 9 Signs To Prioritise Mental Health, According To A Psychologist
5 Tips That May Indicate Your Dear One Might Be Nurturing Suicidal Thoughts
Here are 5 possible instances that might be indicative of your dear one's suicidal thoughts. You must be aware of these signs to #BeALittleMore conscious and cautions of such circumstances, and when you should act immediately.
1. Prolonged Disturbed Mental Health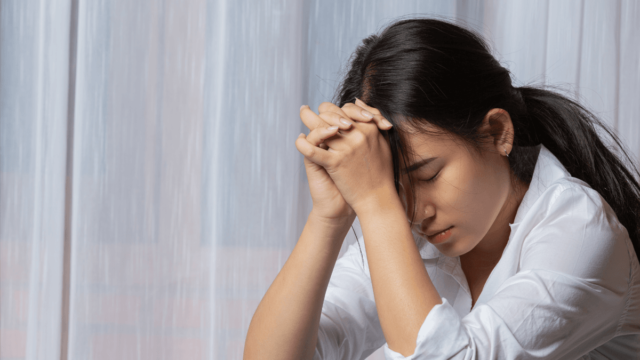 When your loved one is acting out or is morose on a certain day, it might not be a cause for concern. But if you see it happening every day or this behaviour keeps recurring every now and then, then you need to pay attention immediately. It is likely to be telltale signs of disturbed mental health. It is quite probable that your loved one will not open up to you about her mental turmoil all by herself. Hence, you need to be persistent with your assurances that you are by her side always and are forever ready to listen to whatever is bothering her. Not just that, make her open up to you somehow.
2. Sudden Behavioural Changes
Be on the lookout for signs. For instance, she does not pick up calls on several instances or scuttles plans of hanging out, which used to happen more frequently earlier. Stop dismissing these subtle behavioural patterns as her just being busy with life. Listen, even when not being talked to.
Read: The Need For Awareness & Support To Prevent Suicide
3. Wanting To Be Alone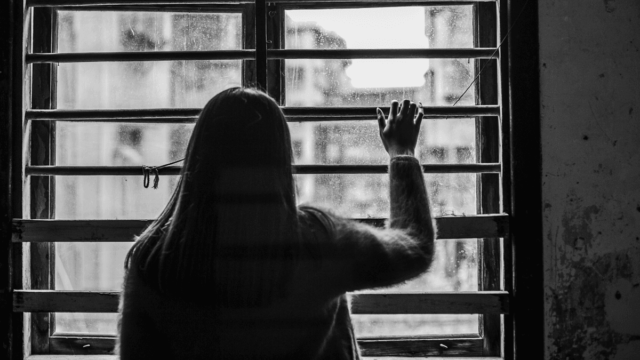 If your loved one was an extrovert and you suddenly see her wanting to sever ties with you without any rhyme or reason, it's a cause for concern. Even if your introverted friend seems to be going away from you emotionally, you need to act immediately. Irrespective of whether your loved one is an introvert or an extrovert, you are bound to notice when she is gradually cutting it off with you and receding into a shell. For all you know, these might be the signs of a thunder before a storm.
4. Jokes About Suicide
If your loved one mentions committing suicide even in passing, get your antenna up. It is often noticed that people mention their intention to commit suicide with all seriousness and then pass it off as a joke. They make an excuse that they were just trying to scare you or see your reaction. Don't be dismissive of her joking about her committing suicide or how life on earth would be without her being around. People with no intention of taking their own lives, will probably never broach the subject of suicide this casually. Talking about suicide might just be a subtle cry for help, a way of trying to reach out to people for some love, care, support and attention towards her abysmal state of mind.
5. Talks About Wanting To Die
The only thing you should never do when a loved one communicates her wish to end her life is to brush it aside, thinking it's just a joke. It apparently is a desperate cry for help. By no means will someone mention anything like this if she has no such intentions. Talk to her about what makes her think that way and never leave her side under any circumstances.
If she stays alone, you stay with her or make arrangements to make some other friends or family members stay with her. If she stays with family, alert them immediately. Last but not the least, set up therapy sessions with a professional because only they have the expertise to go into the depths of the situation and recommend medical advice, if required. Meanwhile, be by their side or have someone be by their side. Always. When she is out of sight, like being in the washroom, keep holding a conversation with her to ensure she is safe.
People often tend to overlook or ignore signs being given out by someone before committing suicide, in the mad milieu of being busy with our own hectic lives. The missing jigsaw pieces fall into the right places and it all starts making sense only after the mishap has already occurred. So we need to be alert and cautious about the above signs, so that we can do our part in pre-empting tragic incidents like these.
Open up like never before and participate in conversations about beauty, entrepreneurship, mental health, menstrual & sexual health, and more. Desi women, join our community NOW!