If dance is your passion, why not include it as a part of your daily fitness routine? There are a plethora of forms of dancing for weight loss. Most of them combine Indian traditional dances with Western influences, making them even more innovative to watch and exhilarating to perform. It is also a win-win for those who find following a fitness routine monotonous, repetitive, and dry.
Let's talk about some popular dance fitness forms and dance workout apps you can use to shed those extra kilos.
6 Common Dance Workouts You Can Do At Home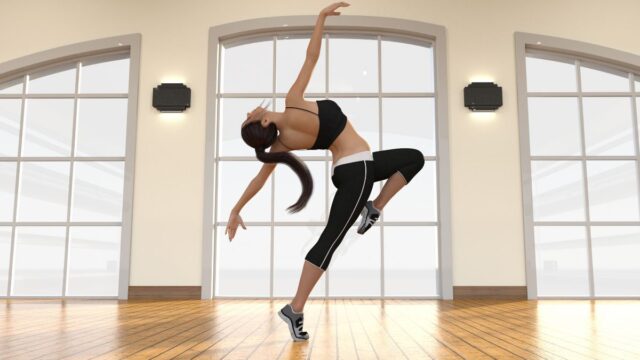 1. Aerobics
Aerobic dance workout is a collaborative dance form that combines rhythmic exercises with strength training with stretching routines. It focuses on enhancing muscle strength, cardiovascular fitness, and overall flexibility. It is usually practised in a group, to the beats of peppy music to promote physical fitness.
2. Zumba
Unlike aerobics, which is a very structured form of exercise, Zumba workout is quite different. It is an amalgamation of aerobics and dance movements performed to energetic beats of music. Zumba workout is more collaborative and more fun, without compromising on it being a strenuous Zumba dance workout sesh. No wonder, the popularity of Zumba dance workouts has been gaining momentum in the last few years.
3. Bollywood Dance
Just as the name suggests, dancing to your favourite Bollywood numbers has been a rage for quite some time and quite rightly so! Apart from being a fun dance fitness activity that you would look forward to practising every day, it is expected to be an intensive workout routine. Fitness and mastering popular Bollywood workouts – what's there to not like, right? And when you're in the mood for some rhythmic dance moves from the West, you can switch over to hip hop workout, or blend it with any other form of dance.
4. Belly Dance
The exotic dance form works wonders in lengthening your body, toning muscles, and improving both the muscle coordination and posture in your body. Not to mention enhancing the balance of your body and flexibility. One of the most exciting dance fitness forms that will help you in losing weight while keeping your routine fun and interesting.
5. Masala Bhangra
As thrilling as it sounds, Masala Bhangra is the amalgamation of the traditional Punjabi dance form, Bhangra with Western dance moves. It closely focuses on the core, muscles, and legs, while toning your entire body. What's more, it also helps in building up your muscle strength, stamina, and overall endurance.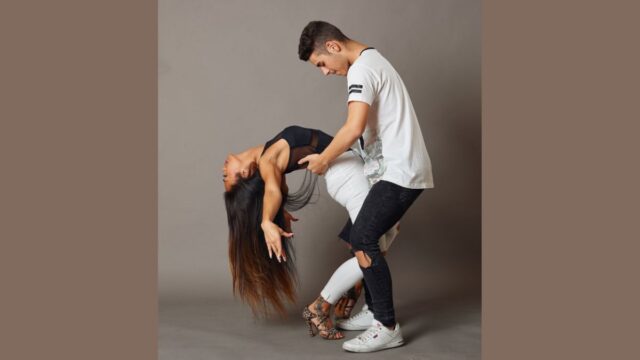 6. Salsa
A wonderful workout routine for toning your body, it helps build up your stamina, burns fat faster, and develops basic strength and muscles. Apart, it also enables you to master grace and improve body posture while you're at it.
5 Precautionary Tips To Follow During A Dance Fitness Routine
Refrain from following a dance fitness routine if you have an injury or have recently gone under the knife.
Go for a dance form that is appropriate for your fitness level.
Warm up for about 10 minutes before dancing.
Wear appropriate gear – clothes and shoes – that would come in the way of your dance regimen.
Ask your dance instructor whether you're using the right posture and technique.
Top 6 Dance Workout Apps You Can Checkout
The advantage of downloading a dance exercise app is that it is readily available everywhere, right in your pocket. All you need to get started is a little bit of space to move your limbs, the right outfit and shoes, and a dance exercise app to get started!
Here's a list of 6 dance workout apps you can pick from.
1. Body Groove
One of the best apps for dance workouts, there is an array of dance workout options you can select from as per your interests. So, make your choice and dance your flab away.
2. Organic Dance: Weight Loss App
As evident from the name, this app aims to help you lose weight through the plethora of dance styles that they have on offer. You would perhaps want to take a few sessions of each dance style on the app that catches your fancy before zeroing in on the one that you would like to pursue.
3. STEEZY
Here's another dance workout app that would serve your purpose of losing weight and flaunting a toned body. Take a thorough look at the myriad of dance fitness routines they have on offer and make a choice accordingly.
4. Cardio Dance Workout
As evident from the name, the app is so much more than just dance or cardio. It is a fine blend of both, taking the best of both worlds to keep you fit, toned, and flexible.
5. Everdance
The app encourages you to make the most of your love for dancing and combine it with your intent to lose weight. Indulge in your passion for dance while working out with this app.
6. Dancebit
Dancing is a form of fitness and this app offers you just that – the love for dance and the advantage of working your core, and muscles, losing weight, and toning up your body.
Treating dance as a way of working out is an excellent idea for losing weight while enjoying your fitness regimen. Practising the same workout every day soon becomes monotonous, taking your interest away from it. But, blending your passion for dance and a regular exercise regimen is a smart trick in making the best of both worlds.
Open up like never before and participate in conversations about beauty, entrepreneurship, mental health, menstrual & sexual health, and more. Desi women, join our community NOW!