P.T. Usha, Karnam Malleswari, Sakshi Malik, Anjali Bhagwat and Padma Bhushan P V Sindhu, the real-life superstar sports women have been hailed by the audience and showered with appreciation. It's a moment of utmost pride for Indians to see women take charge on the field and showcase their extraordinary talents. And yet girls are talked down to when it comes to playing sports. Early marriages, social expectations of what women must look like and what women must wear to appear feminine, a conception that women shouldn't be aggressive or competitive, that they must stay at home and be domestic, that women are too weak to play physically challenging or contact sports. All of this and more are some cultural issues that hamper female athletes in India.
TC46 intends to bring to light the attitude towards girls and women interested in activities that are generally reserved for men and boys by society. Gender plays no role in sports or any activity for that matter, it's all about interest, passion, talent and skills.
Real Women Tackle The Regressive Divide Between Girls & Sports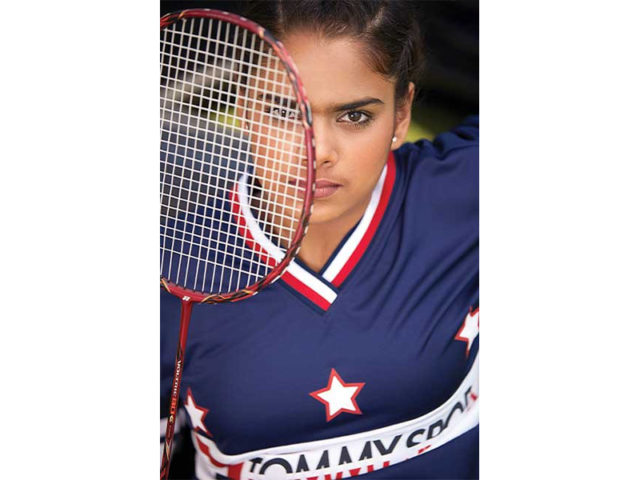 TC46 put out a post on Instagram here saying, "When someone says, "Tu achha cricket khe leti hai…I mean for a girl. Your thoughts?". And received a ton of responses where women shared their views about assigning gender to sports. Here are 10 women sharing their opinions on enjoying activities without worrying about their gender.
"Sport is sport. Every sport is challenging in its own way, and women are more than capable to meet all these challenges – a fact often forgotten but recently re-witnessed at Tokyo 2020." – Keya*
"From Dangal to Mary Kom and Saina, Indian movies showcasing female athletes have been super hits. Tabhi toh ladka ladki dikhai nahi dete. Jab medals leke aate hai tab toh yeh baat nahi aati." – Shreya*
"Yaar, I feel women aren't taken seriously till they go and achieve a huge feat and only then are they looked at as serious sportspersons. Only then do we dance in celebration. It's like appreciating women sports players but not wanting your daughter to take it up professionally. SMH!" – Pranali*
"Bachpan mein toh Papa ne khub khilaya, mujhe bhi aur meri behen ko bhi. Saare colony ke bachon ke saath cricket, football, badminton sab enjoy kiya. But jaise hi we hit puberty, sports became a distant memory." – Varsha*
"I think gender bias is universal across all sports, but is more prominent in some sports. Certain contact sports like rugby, football and boxing are looked at as male sports while non-contact sports like archery, shooting, golf and gymnastics, often see less of a gender bias." – Kalpana*
"I don't know why but since childhood girls are taught to play ghar ghar while boys are encouraged to go out and play. At least that was the case when I was young. And now that I look back at it, I feel so stupid. Playing sports should have been an ungendered evening time just to promote healthy habits. It should start with us for sure. Tab no one will be able to say this since girls would already be a part of sports from a young age." – Jeeya*
"My parents always encouraged me to indulge in sports. Even when I was in college, I played football for 3 years. But yes I did see a lot of discrimination against women athletes. They are treated worse than the male sports players. Thankfully, my coach never entertained gender discrimination and neither did my college." – Trisha*
"This just pisses me off! Why is there always a "for a girl" attached when it comes to sports? Like dude, it's 2021. Ab toh sudhar jao. Women can do anything they want." – Mridula*
"Oh come on! Ever heard of Mary Kom, the Phogat sisters or Mithali Raj? These are some of the best athletes and they are women." – Priya*
"Girls are STRONG! It's time we teach kids that such comments are not acceptable. From a very young age. If we teach them right from wrong, they even shame adults for their behaviour." – Anuradha*
As Jyoti Ann Burrett, a certified trainer at Nike and footballer for the Indian Women's League said, "Parents need to see their sons and daughters as equal and encourage both towards sport equally. There is no such thing as a women's sport and a men's sport. Sport is sport."!
Disclaimer: Please note that the responses have been translated and edited for clarity. Names have been changed to respect privacy.
Do you have a story to share or an experience you would like to highlight on TC46? Connect with us on Instagram today!