Veganism is becoming an increasingly popular concept in India, not just in the case of food but also in terms of the skincare and makeup products that you use. Similar to vegetarian products being denoted by a green dot and non-vegetarian products being symbolised with a red dot, vegan products have a symbol too – the bunny sign. However, there is a fine line between products being vegan and cruelty-free. All vegan products are not necessarily cruelty-free. Kaise? These skincare and beauty brands use vegan and all-natural ingredients while making their products but these products are tested on animals.
There are some Indian brands that have taken their mission toward a vegan world seriously and are making an honest effort to make it a reality. On World Environment Day (5th June), here are 10 Indian vegan brands, 5 in skincare and 5 in makeup, that are making it happen.
5 Indian Vegan Brands For Skin Care
1. Plum Goodness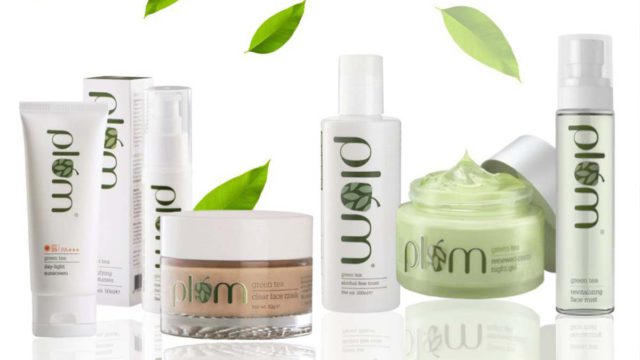 Plum Goodness claims to be the only 100% vegan brand in India. It boasts of an extensive range of skin, hair and body care products. Although they do specialise in makeup products as well, their collection of skin care products far outnumbers their makeup range. The green tea range is a particular favourite among their customer base. Started by Shankar Prasad, a chemical engineer by profession until then, in 2013, runs a green initiative called #Empties4Good that collects and recycles used containers and packages of their products. In lieu of the empty containers, customers are eligible for Rs 50 as shopping credits.
2. Earth Rhythm
Earth Rhythm is known for skin care, bath and cosmetic products. Not only are the active ingredients of this brand vegan and cruelty-free, but it also follows a plastic-free, zero waste, and non-toxic policy throughout its product life cycle. The products are also fragrance-free, keeping in mind the unique needs of customers who have sensitive skin, have a compromised moisture barrier, or are allergic to certain fragrances. Launched by Mr Sivakumar, the brand is now heralded by his daughter, Harini Sivakumar, who is inspired by the idea of marrying nature and science.
Read Harini Sivakumar Of Earth Rhythm On Kicking Off A Vegan Beauty Brand
3. Soulflower
This cruelty-free, vegan brand is synonymous with essential oils, massage oils, bath salts, and shampoo bars. The brand specialises in skin care, aromatherapy, and spa basics. The products are claimed to be curated only from organic medicinal plants and herbs secured from their homegrown farm and assembly factory. The brand is the brainchild of its Founder, Natasha Tuli, who thrives on the idea behind natural remedies and Ayurveda to create her range of clean beauty skin care products.
4. The Nature's Co.
Apart from being an all-natural, vegan, cruelty-free skincare brand, The Nature's Co. takes sustainability very seriously. Founded by Natasha jog in 2003, the brand is PETA Vegan and Cruelty-Free Certified and uses only hand-picked natural ingredients like natural butter and herbal extracts for their range of skin care products and essential oils. Not just that, they are known for their PP, PETG, or glass containers that are not only sustainable but also help in controlling carbon imprints on the environment.
5. Alanna
Founded in 2015 by Rashi Bahel Mehra, the vegan, all-natural skincare brand offers a range of moisturisers, scrubs, face packs, toners, under-eye gels, and lip balms. Other than their skincare range, they also specialise in hair oils, SLS-free shower gels, shampoo bars, and cold-processed soaps. From making handmade beauty products at home for her friends and family, which received great applause and appreciation, Rashi decided to turn her passion into an entrepreneurial venture. And, since then, there has been no looking back. The products are derived from fruit and nut extracts, essential oils, and natural aromas.
5 Indian Vegan Makeup Brands
1. Kiro Clean Beauty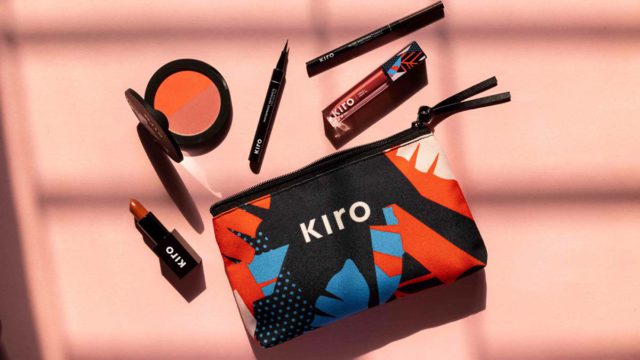 The vegan, cruelty-free makeup products of Kiro Clean Beauty are mindfully crafted with natural ingredients like mango seed oil, jojoba oil, shea butter, vitamin C, and vitamin E. The makeup products are devoid of additives that are known to be harmful to the skin. No wonder, the products offer rich textures and a unique range of colours, owing to the natural ingredients that they are made from. Their website offers you the convenience of scrolling through products that will suit you to the T, as per your skin tone. Founded by Vasundhara Patni, the brand seeks to bridge the gap between makeup and skincare.
Read Kiro Beauty's Vasundhara Patni On How To Build A Booming Beauty Business
2. Tinge
Founded by Sabrina Suhail, Tinge boasts of being India's first handcrafted and customised makeup brand, curated specifically for the Indian skin tone. They also enable customers to customise their foundations and lipsticks. Apart from being vegan and 100% natural, the products are also sulfate-free and paraben-free. To reduce their products' carbon footprint, the packaging is restricted to the bare minimum. Their 'RETURN FOR REFILLS' label communicates a clean message about the brand's pursuit of sustainability. On opting for refills of the same product that has just been used up, customers are eligible for a 15% discount from a brand store.
3. Disguise Cosmetics
The PETA-certified 100% vegan makeup brand is also lead-free, toxin-free, and paraben-free. As a result, their lipsticks offer an extensive range of nude and vibrant hues, without exposing their customers to the risk of harming their lips. The lipsticks are deeply moisturising and of a creamy, smooth texture due to them being enhanced with marula oil and avocado. Not just lipsticks, they also boast a range of eyeliner pencils, eyeliners, eye shadows, highlighters, and glow multi-sticks.
4. Asa Beauty
This premium clean cosmetics brand is also plastic-free, apart from being vegan and cruelty-free. They eliminate the use of plastics and other types of trash from their product life cycle as much as possible. The brand believes in pursuing sustainable practices of packaging by offering its customers the option to opt for a refill of a cosmetic product after it has been completely used. This advantage is applicable to all their makeup products include lipsticks, mascaras, and concealers, among others. The brand is spearheaded by Asha Jindal Khaitan and her daughter-in-law Sukriti Jindal Khaitan, both of whom are ardent believers of veganism.
5. Nyor
Parineeta Borthakur founded Nyor with the vision to offer organic yet affordable cosmetic products. Natural products replace chemically-driven cosmetic ones that have a harsh effect on the skin. Being PETA Vegan and Cruelty-Free Certified speaks volumes about how seriously the brand takes its mission of veganism. They maintain complete transparency about the activities used in their makeup products.
Beauty Tip: Red wine for face is great beauty ingredient. See how you can make it part of your skincare DIYs here.
The above brands are doing their bit to popularise the concept of vegan, all-natural, cruelty-free makeup and skin care products. Have you taken the leap yet? Know of any other vegan Indian skincare or makeup brand? Share in the comment section below.
Open up like never before and participate in conversations about beauty, entrepreneurship, mental health, menstrual & sexual health, and more. Desi women, join our community NOW!