The tarot refers to a pack of cards that are played with to predict the future. It is believed to date back to the mid-15th century, having its roots in different parts of Europe. However, it was not before the late 18th century that some tarot decks started being used for divination through tarot card reading. As a result, custom decks began to be developed for occult purposes. With time, tarot card reading took various forms, one of the most popular being tarot predictions based on numerology.
In collaboration with The Channel 46, Dr Karishma Shetty, Founder of Psychic Temples, throws light on tarot predictions based on numerology for June 2022 for all the 12 signs of the zodiac. 
1. ARIES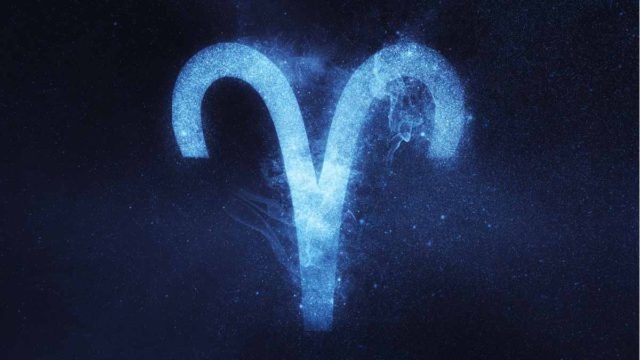 Career: A change in job or career path is indicated. However, this change is not going to be easy for you. Take a break and prepare yourself for this new opportunity. This opportunity will help you grow once the initial teething problems are dealt with.
Health: Your health will be fine this month. If you were sick in the recent past, recovery will be complete. However, take a few more days before jumping into your normal routine.
Love: You will be unhappy in your romantic relationship. However, this sadness and dissatisfaction are due to your own attitude. It has nothing to do with your spouse or partner. Change your attitude and you will find bliss in your relationship.
Finances: You are stuck in a situation. You have no idea how to come out of it. Trust your gut and it will lead you toward possible solutions. You will be able to find solutions by the end of the month.
Lucky Numbers: 2, 11, 20, 29
Colour: Sky Blue
Advice: Listen to others with an open mind. It will add to your understanding of things.
Read: Your 2022 Horoscope – The Good, The Bad & Everything In Between
2. TAURUS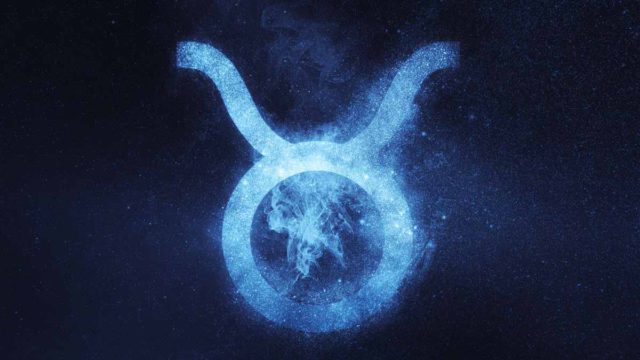 Career: Two opportunities will be presented to you this month. However, this is not the right time to make big changes or take chances. Stay put where you feel safe and secure.
Health: You were enjoying routine until now. However, this routine is about to get disrupted due to certain situations. Do things that come easy to you rather than rigidly sticking to a routine.
Love: You may experience a breakup or separation this month. Take this time to understand yourself better. Understand your needs, desires and wants. Your previous relationship changed you a lot. Now is the time to focus on yourself and return to your true self.
Finances: It is time to wake up and start thinking about your finances. Take the necessary steps towards financial stability. Look for other sources of income. Spread your wings.
Lucky Numbers: 7, 16, 25
Colour: White
Advice: Stop idealising anything and everything.
3. GEMINI
Career: You will be involved in something that is related to a social cause or a NGO. You will be leading this group or team. Many opportunities to do social good will come to you.
Health: External circumstances and situations will have an adverse effect on your health. Only for this month, try avoiding going out and/or meeting people. Spend time with yourself.
Love: Time to celebrate! Singles will find new partners and couples will take their relationship to the next level. If you've been trying to conceive, you may get news soon.
Finances: You may be thinking of investing in a particular way. However, your spouse or other close family members will think it is a bad idea. Take time to discuss and come to an amicable conclusion rather than forcing your decisions on others.
Lucky Numbers: 1, 10, 28
Colour: Red
Advice: Breathe. Enjoy the little things of life.
Read: 5 Bollywood Celebs Who Are Gemini
4. CANCER
Career: It is now time to leave a hostile or toxic work situation. Change your job if required. Take the leap of faith. You do not need to stay stuck in a situation that is not helping you grow.
Health: If things have not been good in terms of health, this month will bring a lot of positive changes. You will meet people facing the same issues and they will help you overcome all challenges related to your health.
Love: You need to let go of the past to see what the future has to offer. Your ideal partner may not be the partner you have in your head. You will meet someone who will be very different from what you always thought you wanted. Explore this connection.
Finances: In the past, you have invested a lot of time and effort in a particular project or business. Your hard work is going to pay now. Enjoy the fruits of your labour.
Lucky Numbers: 3, 12, 21, 30
Colour: Turquoise
Advice: Try to listen to others. Take their advice. Do not be the one giving advice.
5. LEO
Career: You will be changing jobs or pursuing a course to upgrade yourself. Learning new skills will benefit you. Expect monetary gains towards the end of this month. You may receive money that people owed you.
Health: Recovery takes time. So, if you have been sick, give yourself time to heal. Rest and trust the process. Maintain a healthy diet and engage in fitness activities.
Love: If you are in a relationship, you will feel distant from your partner. However, do not worry. This is only temporary and this phase will end before the end of this month. If you are single, you will meet someone new and will form a deep connection with them.
Finances: A windfall gain is indicated. This will come to you through inheritance, gifts, promotion or salary increment. Enjoy this gain!
Lucky Numbers: 9, 18, 27
Colour: Pink
Advice: Take a break when you need it. Meditate to release stress.
6. VIRGO
Career: This is not the best time for you to change your job. Hang in there for a bit and let opportunities and offers to knock on your door. The opportunities will come to you in divine timing and they will be beneficial for you.
Health: Although your health is improving, you need to consult a professional or expert to accelerate your healing process. Do not try to be your own doctor or listen to random health advice given by non-professionals.
Love: Seek the help of an elderly woman regarding your romantic relationship. This is a good time to take your relationship to the next level. Keep your mind open to out of the box solutions when it comes to dealing with relationship problems.
Finances: Embrace change. Changes in your job are indicated. These changes will bring financial growth and stability. Do not take advice from the people around you. Trust your own intuition.
Lucky Numbers: 6, 15, 24
Colour: Yellow
Advice: Embrace the changes. Change is the only constant.
7. LIBRA
Career: There is no harm in exploring something new. Stop resisting the changes that are coming to you as offers and opportunities. Take the offer even if it is contradicting your lifestyle or goals.
Health: In the recent past, you were not able to take care of your health. This month, take time out to focus on your mental health before it starts to affect your physical health.
Love: This is the beginning of a new relationship. Trust your intuition to guide you in matters of the heart. In case you are not adhering to conventional ways when it comes to finding a partner or dealing with relationship issues, go ahead with your ways if you are fine with it.
Finances: You will be able to support your family well. This will bring you joy. This is the right time to start planning on buying a house. You can start by planning financially and/or actually start looking at houses.
Lucky Numbers: 1, 10, 28
Colour: Violet
Advice: Do not be stubborn. Try new things. Explore new places, meet new people and engage in different activities.
8. SCORPIO
Career: A new job opportunity will knock on your door this month. This will be something you have always wanted. Welcome this opportunity with open arms and it will change your life for good.
Health: For this month, try to attune yourself with your highest self. Engage in practices such as meditation, sound therapy, energy healing, etc. Find a spiritual guide or mentor for the same.
Love: You will meet someone who is very similar to you. Take time out to get to know this person instead of jumping into a relationship; you might want to be with someone who is so similar to you.
Finances: This month will end the dark phase you were facing regarding your finances. You will be happy after a long time. You will be able to take care of your family and secure their future. Stop worrying.
Lucky Numbers: 8, 17, 16
Colour: Blue
Advice: Be patient. Let things come to you naturally in divine timing.
9. SAGITTARIUS
Career: Colleagues will be disrespectful towards you. You will face challenges as far as team management is concerned. Change your attitude to ensure things return to normalcy.
Health: You will not be able to meet your health and fitness goals this month. This will have an impact on your social life, mental health and work. Take time off as and when required.
Love: It is the start of a new relationship or a new phase in your current relationship. You may feel the need and urge to break monotony through unconventional methods. Go ahead as long as both of you are happy and comfortable.
Finances: This month is going to be difficult. A monetary loss is indicated. Legal matters may need to be taken care of. This will also drain your finances. Hang in there as this is just a phase.
Lucky Numbers: 5, 14, 23
Colour: Green
Advice: Listen to your instinct to find yourself.
10. CAPRICORN
Career: You will be required to make decisions regarding your career this month. Ensure you balance your emotions and logic before making the decisions. Be fair in your judgments about others. Listen to others but base your decisions on what feels right to you.
Health: You've been having health issues on and off. Stop visiting quacks. Do not be your own doctor. Consult a specialist. A change in your fitness regime would be highly beneficial.
Love: Your partner may feel disconnected from you or you may feel disconnected from your partner. This is because both of you are not making an effort to understand the other's feelings and/or views. Work on listening to your partner and communicating your feelings calmly but effectively.
Finances: Your finances look fine this month. You are happy and content. You have achieved what you wanted to and this is the time to celebrate your accomplishments.
Lucky Numbers: 4, 13, 22, 31
Colour: Off White
Advice: Think things through before you make decisions.
11. AQUARIUS
Career: You might have to make adjustments this month. Additional effort will be required to meet goals and deadlines. The difference in opinion with colleagues and bosses will lead to stress. However, remember to express yourself effectively.
Health: If you have been working on your fitness, progress will happen over time. Do not expect immediate changes. You will see improvement if you continue working on yourself. Be consistent and persistent.
Love: Think of taking the next steps with your partner. If you are married, plan a vacation or take a break to cherish each other, your memories and the little things you do for each other.
Finances: A woman in your life will give you fantastic financial advice. Listen to her regarding investments. She is practical and wants you to grow financially. The investments will be beneficial in the long term.
Lucky Numbers: 5, 14, 23
Colour: Olive Green
Advice: Celebrate your accomplishments. Take a break and enjoy yourself.
12. PISCES
Career: You will feel stagnated and frustrated in your career right now. Stop blocking yourself from changes. Accepting and embracing change is the only way to grow for now. An important offer or opportunity is coming to you soon.
Health: Stress will affect your health this month. This stress will be due to a change in city or job. Problems in your relationships can also affect your mental and physical health adversely.
Love: You did all that you could do in your current relationship. This month, you will see it moving in the right direction. If you are single, you will be meeting your ideal partner this month.
Finances: You will receive a lot of choices this month. Make the decisions based on your intuition plus logic. Only dreaming about the options will not help you. You need to make a choice and move forward with it.
Lucky Numbers: 2, 11, 20, 29
Colour: Lemon Yellow
Advice: Make yourself a priority over anyone and anything else.
Now that you have gone through your zodiac and perhaps even of those who matter to you, act upon the above tarot-based predictions and make the most of the signs being communicated by the universe.
Open up like never before and participate in conversations about beauty, entrepreneurship, mental health, menstrual & sexual health, and more. Desi women, join our community NOW!