Your 2022 predictions are here! Savings, spending's, setbacks, and profits; where do you stand money-wise this month? TC46's Tarot Card expert Sakshi Singh shares her readings for each sun sign. Read up to find out what's in store for you this New Year.
Aries (March 21 – April 19)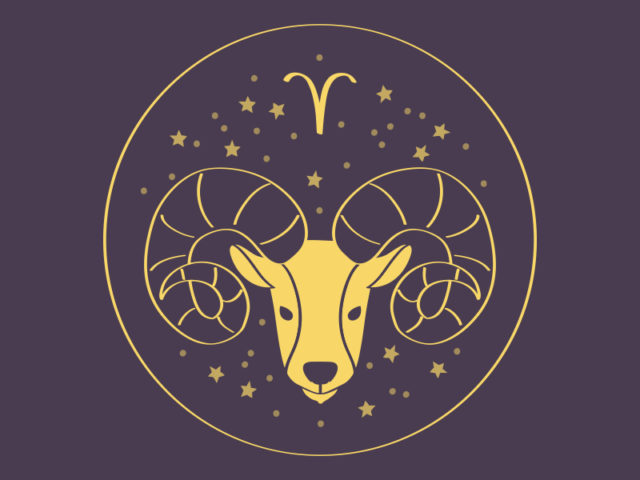 Love:
You have been so much in control about love in your life that you forgot to have fun! You need to lose control and breath, imagine the things that you can do when you don't have to fear anything. Imagine the fun you can have when you decide to explore things for fun, just don't restrict to a certain pattern and a certain way of dealing with love.
Career:
You will need to work on facts in your work life, you can't work with emotions. This year keep a check on projecting your emotional side at work as you need excel sheets, documents & presentation in place to prove your point.
Finances:
You are not in sync with your finances, you need to understand how money works and grows. Start getting an understanding with your investment plans and try working around them. Finances will be a little unstable. You need to start saving.
Family:
This year you will be more concerned about turning yourself towards family, you must have felt empty. Maybe you were away for a long time and now you feel emptiness without being in one. This year family will be the focus.
Taurus (April 20 – May 20)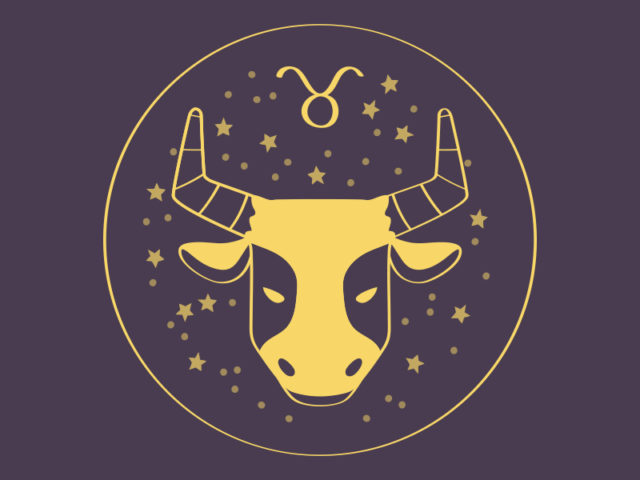 Love:
You are sad about your love situation as it didn't turn out to be what you expected it to be. You will constantly check on what went wrong and how things could have been better. Don't be stuck in the past as new opportunities may knock the door, so you don't want to sit there in regret. You must know there are many blessings in disguise.
Career:
You have always been abundant in this aspect of your life, and now in a position to offer help to those who need it now. Invest in training and courses that help you increase your position in the hiring market.
Finances:
Previous year must have been tough due to financial setbacks but you are bringing the same energy to this year as well. You need to understand that let go of anything that happened and concentrate on how you will work with money this year. You have always opted for a particular way to handle finances, how about giving some new ways to invest or utilize money a new chance?
Family:
You are in a situation where you are in two minds of "should you stay or go'? Consider your happiness first and make a decision, it need not make any sense to anyone but you! If you feel this situation is dragging you into a negative pattern and thinking process, just move!
Gemini (May 21 – June 20)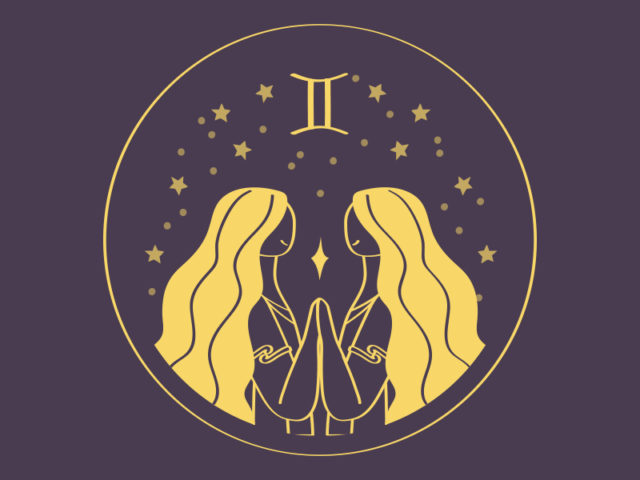 Love:
This area of life has always been tough for you, you might need to make a decision and it may not go as planned. If it doesn't and you need a good cry, please do! It's been so long that this relationship has not been manifesting despite all your efforts. So just let it go!
Career:
You need to bring your creative side to work this year. Things have been routine; you need to redo everything from the start. Just sticking to what it always has been will not work!
Finances:
This year you might spend emotionally rather rationally, and you need to keep a check on that. No one is asking you to not have fun but to keep this all-in check otherwise things might get difficult.
Family:
You are obsessed and have mastered the skill of picturing worst case scenarios. You are just living in fear and may react to the situation in the family accordingly. You need to breathe and take things one at a time without overthinking anything.
Cancer (June 21 – July 22)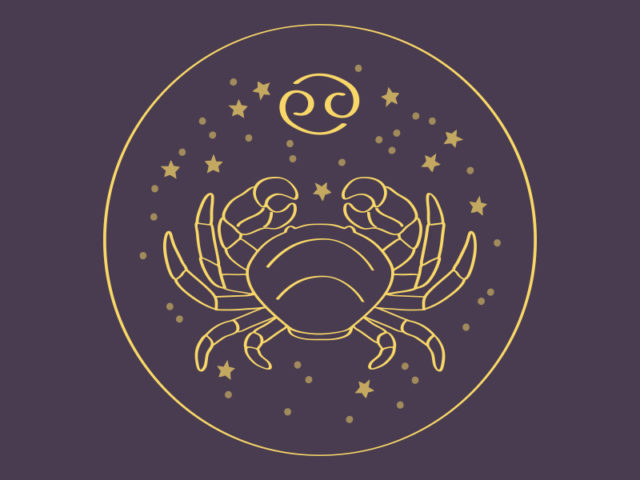 Love:
You are in control of love and relationships in your life, you might get engaged and married this year as things seem to be moving forward quickly!
Career:
You may be in denial of certain practises in your work life. You are asked to look for alternatives and ways to deal with certain things at work. You need to accept the change and work on them, there is no other way.
Finances:
Keep a check on finances as you are too reliant on someone who isn't trustworthy to keep a hold of your transactions. You should keep a check on auto payments.
Family:
New year brings balance, patience, and moderation in your family life. You need to keep a check on your stress levels and be calm during any situation. View things from both perspectives and then make a decision, being a Cancerian, you need to keep a check on your emotions while dealing with a situation that needs a fact check.
Leo (July 23 – August 22)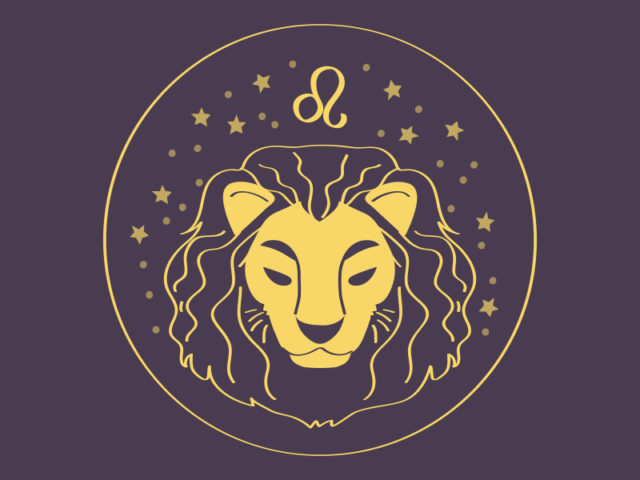 Love:
You may be in a relationship with someone who is at par with your thinking process. You are happy and this relationship may flourish into something beautiful, as both your emotional and physical needs are met. Be cautious as this may all go in reverse, as you tend to ask for more and it leads to wrong decisions, which may later reveal themselves souring your current relationship.
Career:
You will get a new job opportunity; we advise you to take it as it's been long that you have been in the same career path.
Finances:
You may be tempted to invest and grow your finances in a certain way, you are good at this aspect of your life, so let your creative juices flow and work with your finances.
Family:
You might get a chance to travel overseas for an opportunity either for work or your own venture. You are likely to keep a check on finances as you might have to welcome a new member in your family!
Virgo (August 23 – September 22)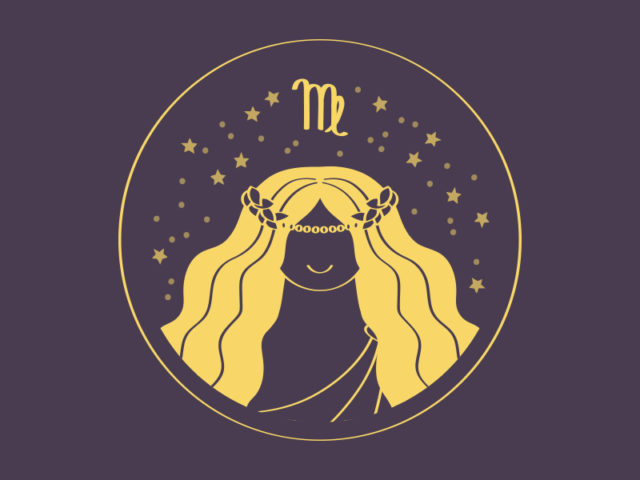 Love:
You are in a relationship which you feel is moving out of normal. You need to understand sometimes you need to take a role to resolve it while looking at it from the other side of it. This year your patience will be asked to step forward to work in harmony in this relationship.
Career:
You may not like where you are now in your career because you tend to turn toward a victim mentality. Understand that this has nothing to do with proving you wrong or doing you wrong. There are some situations at work which require a solution rather than arguing on who is wrong or right.
Finances:
This topic will be slightly challenging this year as you may want to just give up, but the cards ask you to just get up and take another chance. This year you will feel that you are almost at the verge of reaching the finish line but something or the other goes wrong. You need to keep the faith and carry on as this situation will slowly improve.
Family:
You may be trying to manifest an extension of your family or welcoming a new member in your family, but things are just getting delayed. We will say it again, they are getting delayed and not stopped forever!
Libra (September 23- October 22)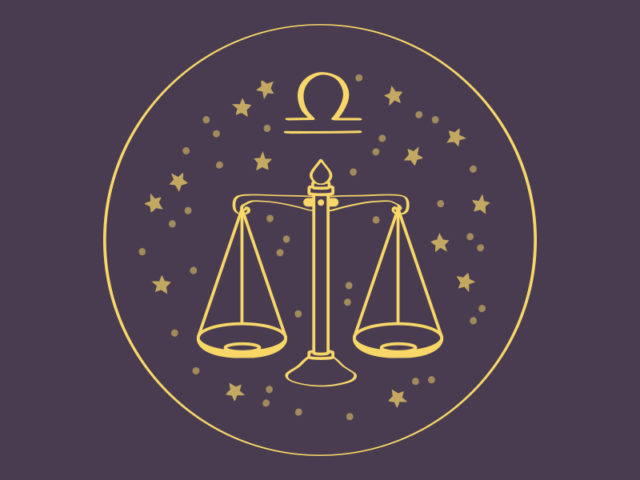 Love:
If you were in a relationship just for the thrill of it and not to succeed in it then it's better you plan your time alone. You don't want to hurt someone who could be a great match. Only move ahead if you feel like wanting to change your status to happily married.
Career:
This year you have many choices presented to you in terms of new opportunities. You may be in an unfulfilling job or a partnership that serves no good. Take a conscious decision on what you would like to have next in your career.
Finances:
You will be surrounded by life luxuries and have everything you need to live in all comfort. The cards ask you to practise gratitude in your life for everything that you achieve during this year. A trip to a natural setting like a beach or mountain would be beneficial to keep the blessings flowing.
Family:
You may be isolating yourself too much lately and would need to step back to having time with your family or your loved ones.
Scorpio (October 23 – November 21)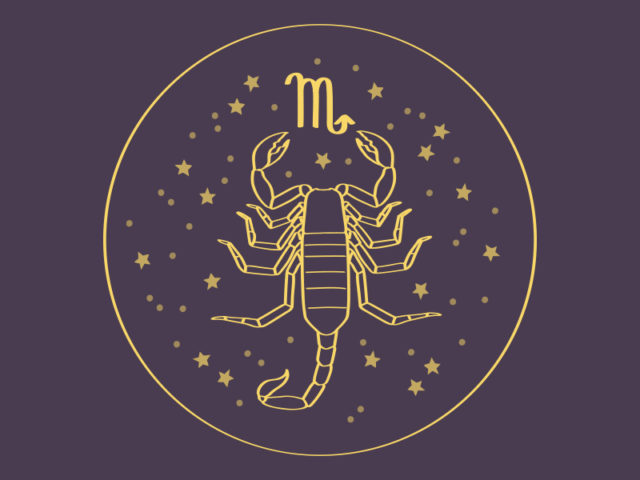 Love:
If you were already in a relationship and seeking a court judgement, it will be in your favour. The cards called for justice in any aspect of love life. It can also be that you are getting into a relationship, you need to get a background check first before moving ahead.
Career:
If someone was responsible for a bad end to your year, you need to forget them and let it go! Its not worth holding any grudge, the other party was not aware of how it felt! Reflect on what led to this and just access your course the next time you will have to deal with the same person or similar situation.
Finances:
Create a plan of action for this year's finance. You might need to reach a goal where you promised to save a certain percentage of finances, or you might want to get an offer that will help you lead a comfortable life. Plan things in a structure, a procedure to follow and work on it.
Family:
You will face chaos and uncertainty while dealing with certain situations pertaining to your family life, you may feel suffocated as you might not be able to concentrate on other aspects of your life. The problem is everyone looks at you for finding a solution and to ease anything that happens in this setting, the cards advise you to practise looking at situations like an outsider.
Sagittarius (November 22 – December 21)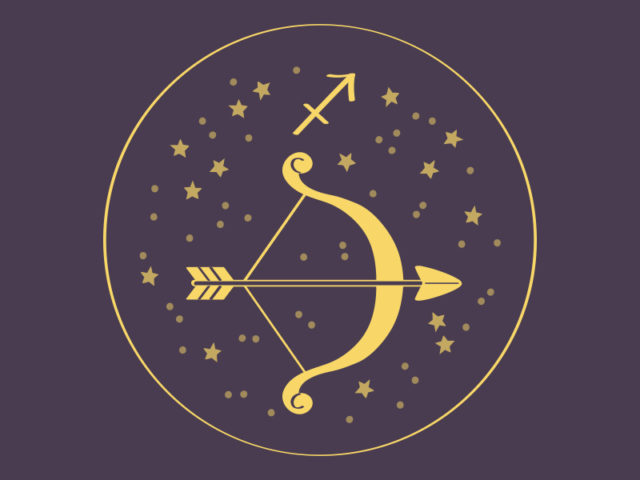 Love:
You may have dreamed of a relationship which ticked all your check boxes. This year you may find your soul partner, you thought and dreamed off. It's going to be a good start!
Career:
There is a belief system around your career that you believe you can't break. You might have a job/opportunity which was difficult to resolve, and you felt stuck as if you couldn't do anything about it. The cards say that it's all in your head, you need to take a breather and look at your career from the point when you thought it was perfect!
Finances:
You are overwhelmed with choices, and you need to keep this in mind, not everything that shine is gold! Access every opportunity/proposal you get and try to access with pros and cons of each and then take a step.
Family:
What is your definition of a perfect relationship, a perfect family? And do you think the benchmark you have kept is right? You are just getting into nitty gritty and forgetting about the big picture. People in your life are here to ease your life and help you move forward, so just accept and be with them.
Capricorn (December 22 – January 19)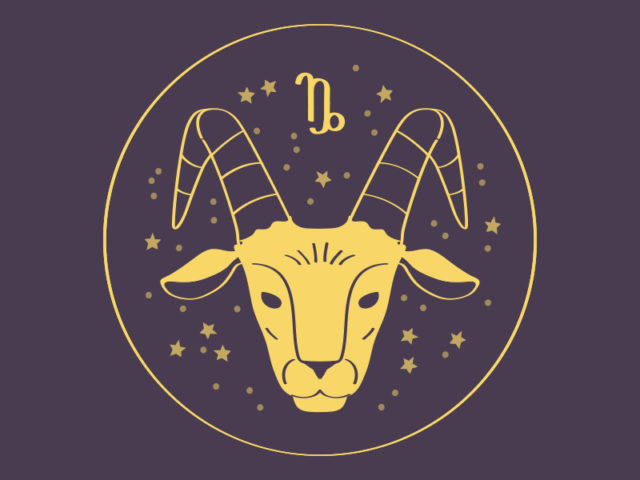 Love:
You are in a relationship where you both lose your individuality and it's not a good sign. There are also a lot of disagreements and you both are unable to resolve it, as the channel of communication is not open. The key is to understand things rather than answering. If you want this to work, you need to keep working on it at the expense of everything else.
Career:
You may face a change at work, it can be change of jobs or change of nature of job. You are not ready for the same, as a Capricorn you never are. The cards advise you to rip the bandage no matter how much it hurts and accept. The change will bring you a new perspective and new role, you will excel at it! So just accept the change!
Finances:
You will connect with the right group of people to manage your finances. You might get involved in understanding deeply how you can use alternatives to maximize your earnings. It's a good year in terms of finances.
Family:
You opt for quick pleasure over long term benefits. You are tempted into that short term happiness when you should be working on your shadows. If you have any bad habits, try admitting it and working on it. Denial is not something you should be doing right now.
Aquarius (January 20 – February 18)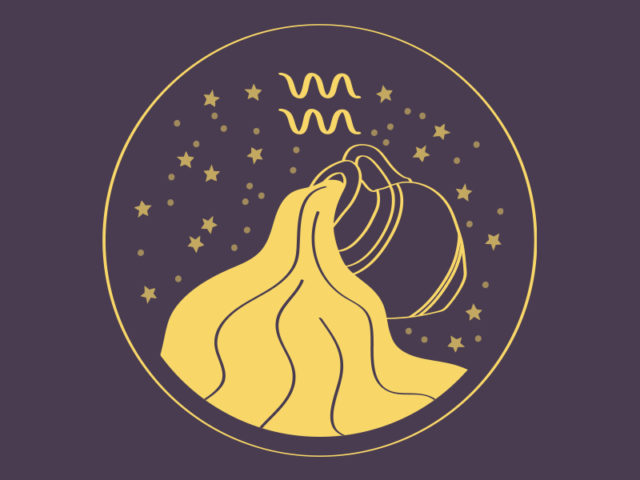 Love:
There is a uniqueness in you, and you don't need to change the same for anyone. The right person will see through you! You may also be inclined to pursue a spiritual path and you will meet someone through this route!
Career:
You might have to travel overseas for a career, or you will move because of a new job opportunity! Water has always been your element, so an opportunity closer to the water body will be beneficial. This year you can sprint as you practised building your stamina all these years!
Finances:
This year is like a milestone achieved in terms of finances. This is a time for celebration and being with family to celebrate your wins. You tend to be over critical about what you achieved till date, appreciate your efforts and results!
Family:
You have lost touch with your inner child and for some time you have been on automatic mode. You lose yourself in the past and things of how they were and how happy you were. It's time to be creative, take an outing to the beach and make a sandcastle, or maybe go out for a picnic with family. Just explore something that you did as a child.
Pisces (February 19 – March 20)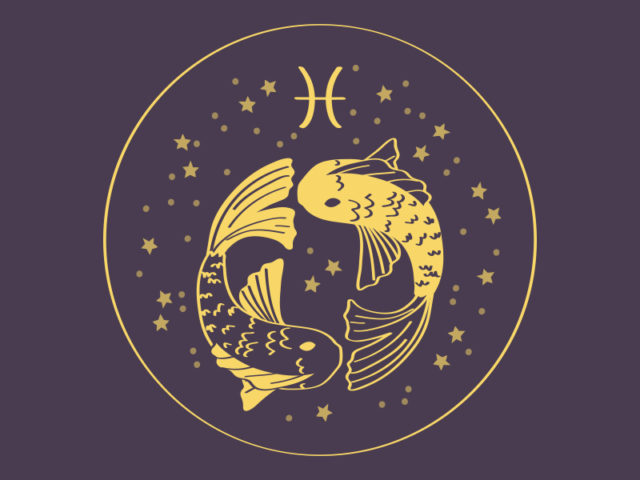 Love:
You get stuck at perfection, but you want that perfection just from your partner. If a two-way process, for them to be perfect you need to be one according to them. And the idea of perfection is different for everyone! The cards advise you to move out of this list of items you need rather be happy that you have a loving and caring partner.
Career:
You need to create a success story for yourself because you need to change certain habits that are coming between you and the success. Soon you will have new opportunities knocking at your doors, but you cannot take the same approach you took for anything you opted for in the past.
Finances:
Put a personal touch to things that you want to achieve. If you want a constant flow of finances, you need to think of the way you keep things going in any other aspect of your life. The rules that work for you don't need to make sense to others.
Family:
Be careful in dealing with a particular family member, they may be not telling you the complete truth in a particular situation. For this year you need to listen to both the parties while dealing with your loved ones. It's not that they want to create a problem, rather their way of understanding is different from the other.
Instagram: Innocent_prophecy by Sakshi Singh