It is important for you to follow a healthy and nutritious diet to have a healthy body and mind. The body needs a mix of macro-nutrients derived from food items like – fibre, protein, carbohydrates, vitamins, minerals, etc. Of these, one of the essential sources of nutrients is protein.
The Channel 46 collaborated with Ms Sumaiya A, Clinical Dietitian, Fortis Hospital, who discusses 8 positive changes you will experience when your diet is rich in proteins.
1. Boosts Your Immunity & Metabolism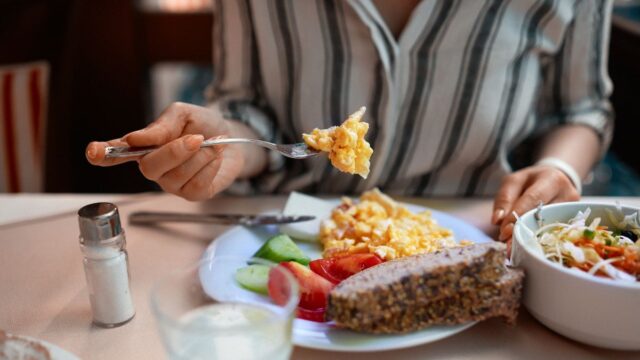 If your diet is rich in proteins, you will notice that even a severe condition of flu recovers faster than an individual whose diet is deprived of or lacks protein-rich foods. The ability of your immune system to fight against harmful diseases or foreign bodies increases after consumption of protein as a part of your daily diet.
2. Repairs Regular Wear & Tear Faster
When you are injured, have undergone surgery, or have suffered from a disease, doctors suggest consuming a diet rich in protein. The reason behind the same is that protein helps your body recover faster. Blood loss is controlled by blood clotting, which is a role of protein. Injuries due to exercise which are common in athletes, for example, muscle pull, sprain, etc. are efficiently healed with adequate protein intake, as it speeds up the formation of new cells and tissues in that particular place leading to speedy recovery.
3. Makes You Feel Fuller For Longer
The feeling of hunger is aggravated by a hormone – Ghrelin. Adequate intake of protein decreases or rather controls the secretion of Ghrelin, leading to satiety. This property of protein also aids in weight loss.
4. Promotes Growth Of Muscles
Proteins are considered as the building blocks of our muscles, cells, and tissues. They promote the formation of new cells, increase bone mass, and lead to growth. Adequate and appropriate intake of protein in children will result in proper growth and development, be it physical or developmental.
5. Maintains Muscle Mass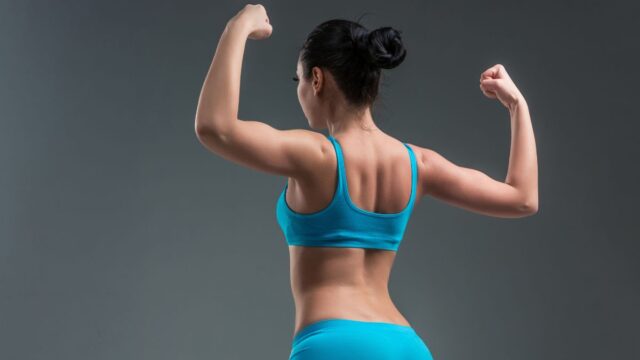 For individuals who exercise regularly or trained athletes, protein consumption is essential. The muscle mass of athletes needs to be maintained for them to get enough energy and strength to adequately perform. Protein maintains the balance between the development of muscle mass and the energy production leading to strength and agility in an athlete's performance. Inadequate protein in the diet will lead to muscle degradation and you will not be fit, but rather weak for your required body composition.
6. Enhances Impulse Reactions
A protein rich diet will ensure proper signalling between the nerves so as to enable immediate action of the body. For example, on touching a hot cup of coffee, the withdrawal of your hand in shock is a signal, which needs to be super quick. This speedy signalling is ensured by proteins. They form the medium of strength and energy that nerves need to communicate among themselves.
7. Improves Digestion & Overall Bodily Functions
Proteins act as enzymes in various systems in your body. Enzymes are needed in the digestive system, excretory system, and in all the systems that function in a human body. These enzymes are the units which conduct a particular function and form the entire system. Secretion of hormones, Bile Acid, Stomach Acid, DNA transcription, etc. are some of the roles performed by enzymes and Amino Acids. Upon adequate consumption of proteins, you'll notice that your digestion is proper and your body is functioning appropriately. 
8. Helps Maintain Blood Sugar Levels
People with Type 1 Diabetes are usually underweight. Adequate protein intake in the diet will result in weight gain and balancing of sugar levels. Proteins regulate Insulin secretion, resulting in blood sugar level regulation. Hence, people with type 1 Diabetes should consume enough proteins to help their body match the nutritional requirements and maintain the blood sugar levels in the body, along with weight gain.
Protein has multiple benefits and is an essential source of energy. Hence, you should make sure to include it in your daily diet to boost your fitness and for the normal functioning of your body.
Open up like never before and participate in conversations about beauty, entrepreneurship, mental health, menstrual & sexual health, and more. Desi women, join our community NOW!