The weather is finally changing and it's no longer unbearably hot or a downpour of rain. It's time to not just bring out your winter wardrobe but also upgrade your skincare regime. Winter is synonymous with dry, chapped, dull, flaky skin which calls for extra love and care. And with the festive season coming up, you definitely need to add a few dry weather special must-haves.
TC46 connected with Megha Asher, COO & Co-Founder of Juicy Chemistry to help you upgrade your vanity for winter. Here she talks about daily skincare routines you can follow, how to deal with skin issues during dry weather and effective home remedies.
1. Your skincare routine should change in winter to give your skin the required moisturization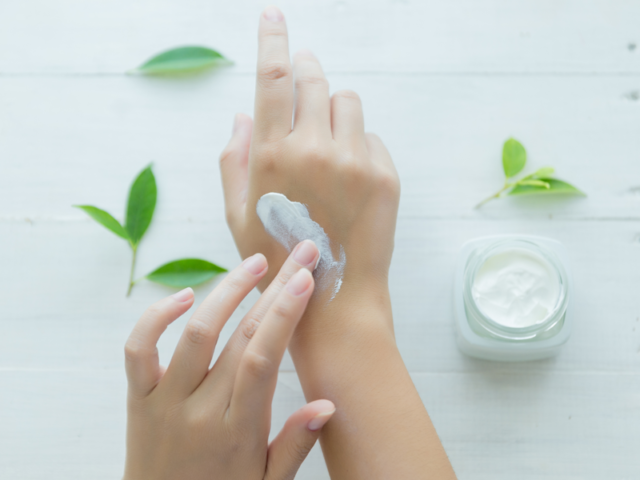 As the weather turns cooler, our skin undergoes changes. Our bodies tend to hold up the heat by narrowing blood vessels. As a result, the skin tends to look dull and dry. One may also end up experiencing flakiness and cracks in the skin. Accordingly, your skincare routine needs to change and you may find yourselves reaching for more moisturising and glow-giving products.
2. A daily skincare routine you can follow during winters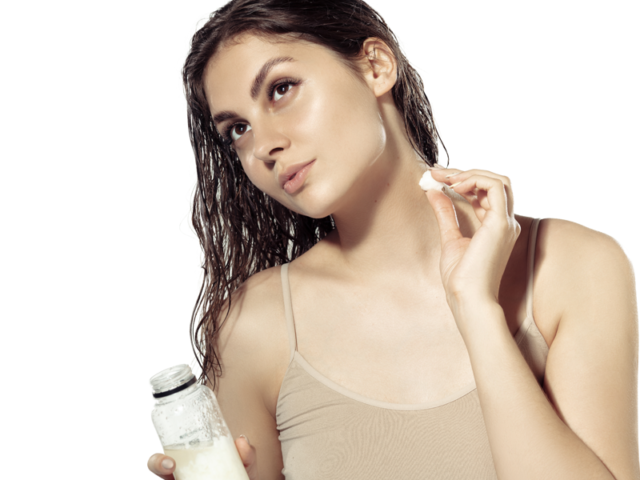 There is no set formula for skin types. We're not made equal and our skin is like that as well. You need to pay attention and listen to your skin. Does it feel tighter than usual? Is it less oily? Does it feel balanced?
Choosing a cleanser depending upon your skin type and the way your skin is behaving is very important. Dry skin might need something more gentle and nourishing while oily skin might require something that cleanses deeply and clears out sebum well, but not to the point of over stripping the skin. Combination skin might need something that helps balance the skin.
Many tend to think exfoliation is not required in the winter and that if you have dry skin, it might not be needed but that isn't true. Exfoliation helps get rid of dead skin cells, dirt, and grime and helps reveal healthy and radiant skin. One must be careful not to go overboard though, over-exfoliating can irritate the skin too.
In the winter, water loss from the skin becomes quite common. This is essentially when water starts evaporating from the skin's layer and is called Transepidermal Water Loss. Using a toner really helps bring back this hydration after your cleansing is complete. Again, not all toners are made equal. For someone with sensitive and dry skin, a product with hydrosol might do the trick, while someone with oily skin might prefer something that hydrates and balances the skin at the same time, like a toner. Click here to see how to make homemade face toner with simple ingriedients available at home.
If you have dry skin, you will often find the need to add in products that are more moisturising. Incorporating face oils into your skincare is a good way to ensure there's no water loss and the skin barrier remains healthy. Oils with ingredients like kakadu plum or pomegranate are rich in antioxidants and add a radiant glow to the skin as well. Contrary to popular belief, oils work well for all face types. It is simply a matter of finding an oil that works for you. Face oils should be the last step of your skincare routine at night and the second last step in the day. Even in the winter, it is important to use sunscreen.
3. 5 lifestyle tips for glowing, hydrated skin during winters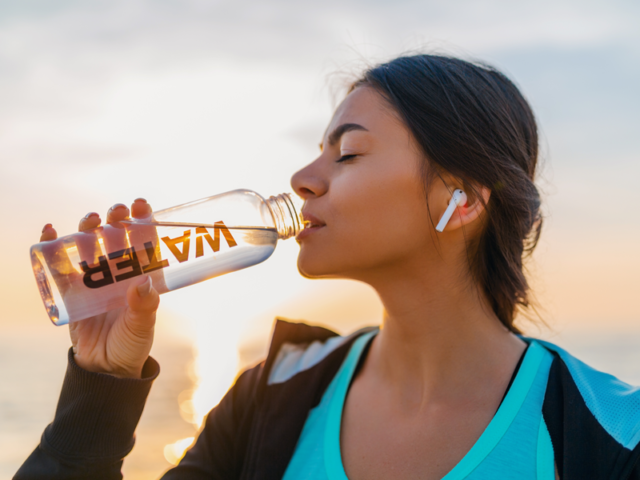 Drink Water: We tend to drink less water in the winter and that can affect our skin, especially our lips. So make sure to stay hydrated during the day and night!
Exfoliate: Getting rid of dead skin cells and grime helps the skin breathe and reveals brighter skin. Depending on your skin type, you can opt for a suitable exfoliator.
Sunscreen Is A Must: Never skip your sunscreen and make sure you're double cleansing at night, to take it all off. Apply sunscreen without fail every day.
Eat The Right Food: Try to eat seasonal fruits such as berries which are rich in antioxidants.
Avoid Hot Showers: Resist the temptation to bathe in hot water. It can dry out and even irritate your skin.
4. There are some effective ways you can deal with common winter problems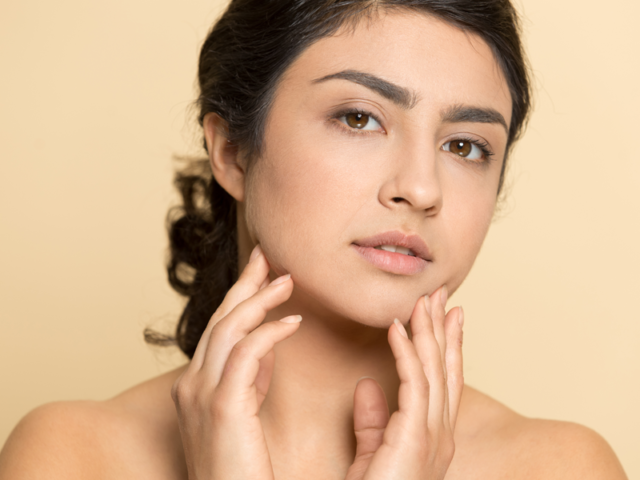 Dry, Scaly Skin On The Face: Hydrate with something like a toner or hydrosol and follow up with an occlusive product like a face oil that will seal in the moisture well and will nourish and health the skin barrier. Also, be sure to exfoliate regularly.
Dry, Scaly Skin On The Body, Especially Around The Knees And Elbows: Winter is the time to make use of body oils and emollient body butters. The hands and feet also deserve your attention during the colder months. Avoid taking hot baths and take the time to pamper your body.
Chapped Lips: Exfoliate your lips with a scrub ever so often and always apply lip balm. A good lip balm will moisturise the skin and prevent water loss.
Flaky Scalp: Our scalp is a lot like our skin and can experience dryness and flaking. Nourishing hair oils and hair masks can help soothe any inflammations and irritations while moisturising the scalp. Dandruff-prone scalps require formulations that can help tackle the issue well. Choose hair care products with ingredients like rosemary, tea tree, lemon and peppermint.
More Prominent Appearance Of Wrinkles: Dryness can lead to wrinkles appearing more prominent. A consistent skincare routine with the right combination of hydrating and moisturising ingredients can help with this.
Dry Eyes: For the under-eye area, eye creams can help nourish the area.
5. Could you share 3 home remedies for winter skin?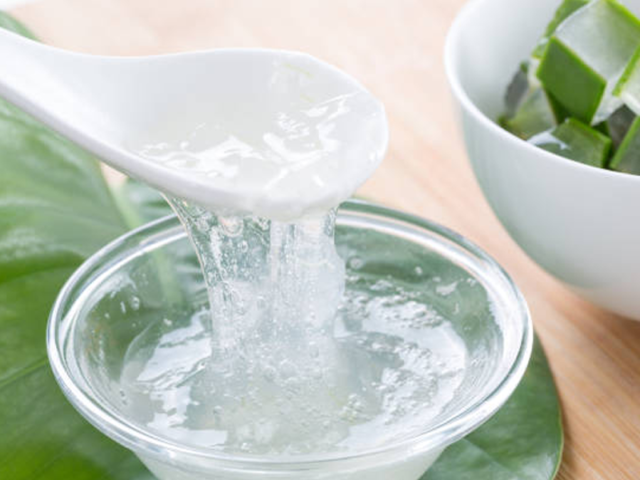 Banana Face Mask: Mash a banana and mix some plant milk to create a paste. Apply an even layer to the face and leave it on for 10-15 minutes. Wash off for nourished and supple skin.
Aloe Vera Gel: Aloe vera is hydrating and soothing for the skin and scalp. It can also be used to treat burns.
Coffee Face Mask: Mix 1 tablespoon of ground coffee beans with 1 tablespoon each of cocoa powder and oatmeal. Add in some coconut milk (or any plant-based milk) to make the mixture a paste. Apply the paste evenly on your skin and keep it on until it dries down. Wash off the lukewarm water and follow up with a moisturiser or face oil.