Social media sets trends every now and then. Some of them are fun – ones you'd like to participate in yourself. Some others are odd and outlandish beyond explainable. Trends like introducing people to the creamy and aromatic charm of Dalgona coffee and encouraging Instagram users to the saree draping challenge had kept us hooked during the early days of the pandemic, which was otherwise filled with extreme drudgery. Challenges like the Ice Bucket Challenge was quite something during their days, with our sabke chahide B'town celebs participating in it. So much so that some of us too were curious enough to bite the bait and try it on yourselves.
Unfortunately, every challenge isn't as exciting as the ones we just mentioned. And the most recent trend of using menstrual blood as a facial mask! The influencers can be seen smearing menstrual blood all over their faces. Call it ghastly or express your horror with "yikes!" and "ewwws", there's no language that can explain the utter grossness and cringe-worthiness of this repelling beauty trend. The participating influencers claim that period blood has innumerable benefits for the skin.
Due to the growing debate on the efficiency of period blood face masks, The Channel 46 caught up with Dr Smriti Naswa Singh, Consultant Dermatologist & Cosmetic Dermatologist, Fortis Hospital, to bust the myth that period blood is beneficial for a healthy skin. Also, know about benefits of menstrual blood face mask, which are completely misleading.
2 Benefits Of Menstrual Blood Face Masks, As Claimed by The Tiktok Influencers
Let's look at the benefits that the TikTok influencers believe that a period blood facial mask offers them.
1. Keeps Acne At Bay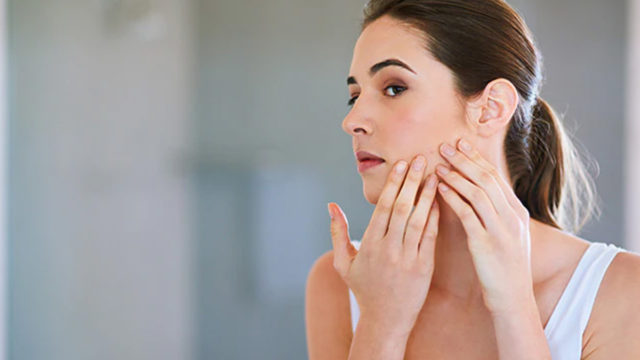 Treats acne and pimples, ensuring a clear, glowing, and healthy-looking skin.
2. Contributes To Overall Skin Health
The waste blood comprises stem cells and nutrients that nourish a growing foetus in the womb, and these nutrients are exactly what your skin and the rest of the body needs.
Read: Study Finds Cancer & Infertility Causing Chemicals In Menstrual Pads—4 Safe Period Products To Opt For Instead
4 Other Claimed Benefits Of Period Blood Face Masks
1. Has Anti-Inflammatory Properties
Period blood is said to have anti-inflammatory properties that are believed to treat acne and pimple breakouts from their roots. It not only fights acne and ensures a clear skin, it also prevents your skin from further acne breakouts.
2. Rich In Anti-Ageing Properties
It is claimed that menstrual blood reduces dark spots, wrinkles, and fine lines, which are evident signs of ageing. The properties in the blood reverses these signs of ageing, ensuring a youthful-looking, tight skin.
3. Controls Dark Circles & Dark Spots
Period blood is believed to remove dead skin cells, the root cause of dark spots, by improving blood circulation in the skin. The dead skin is replaced with fresh skin, making for a healthy-looking skin yet again.
4. Enriched With Skin Whitening Properties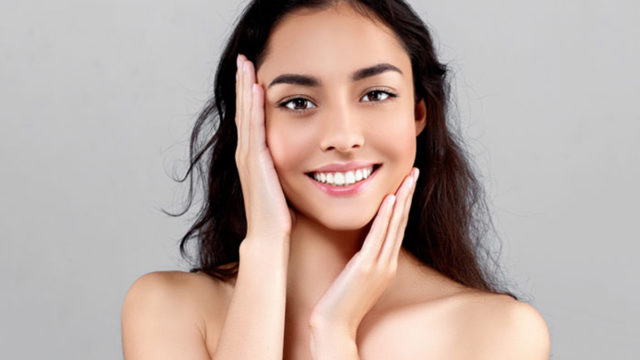 Being the fairness-obsessed population that we are in general, this benefit is especially attractive to a certain section of our community. It is explained that removal of dead skin cells and encouraging the growth of new skin in its place results in skin whitening. Although banal, it is said that this can be used as a scrub or as a night cream.
However, several experts have claimed otherwise and, in fact, warned against the harmful effects of period blood as a face mask.
Read: 6 Tarike To Prevent & Treat Period Rashes In Your Intimate Area
Busting 3 Common Myths About Period Blood Face Mask
Period Blood Face Mask, also known as Menstrual Masking or Moon Blood Face Masking, is likely to have the following adverse effects on your skin.
1. Cause Skin Infections
Menstrual Masking or Moon Blood Face Masking is a recent trend on social media where ladies put their menstrual blood on facial skin as a mask. Period or menstrual blood is the monthly shedding of a woman's inner layer of the uterus (endometrial) lining. The vaginal and vulval pH changes during periods to alkaline, making it more common for women to get bacterial and fungi-induced infections during their menstrual cycle. Using this blood on the face is an invitation of this infection on the face.
2. Higher Scope Of Infections In Case Of Minor Skin Abrasions
There is no method to collect the blood in a sterile way; hence if the facial skin has some minor abrasion, it may cause infection to the skin. Menstrual blood is a waste product, just like urine and stool, meant to be excreted from the body.
3. No Scientific Backing
The confusion regarding menstrual blood having nutrients and anti-inflammatory and anti-acne properties come from Platelet Rich Plasma Therapy or PRP. PRP (commonly called vampire facelifts) is a procedure where blood is collected from veins through sterile aseptic methods and centrifuged to a separate platelet-rich layer. It is then injected into facial skin. It has multiple advantages like growth factors (platelet-derived-PDGF), anti-ageing, anti-acne, anti-pigmentation, and hair stimulating (PRP on the scalp) properties. However, PRP is a scientific procedure with case-control studies showing its effect on the skin (that also doesn't have a 100 per cent response rate), while applying menstrual blood has no such effect on the skin.
So, the next time you catch yourself trying to convince yourself to experiment with the period blood face mask, you know it is nothing more than just a passing fad.
Open up like never before and participate in conversations about beauty, entrepreneurship, mental health, menstrual & sexual health, and more. Desi women, join our community NOW!