A new study tested sanitary napkins from various leading companies and found a range of toxic substances or Volatile organic Compounds (VOCs) like phthalates, acetone, toluene, chloroform, and benzene, just to name a few. Not just one type, the menstrual pads were found to have tested positive in multiple categories of phthalates like DIBP, DBP, DINP, DIDP. The research was focused on evaluating the presence of as many as 25 volatile compounds in menstrual pads from popular brands in India. 
These toxic compounds are known to cause cancer, infertility, and heart diseases, among others. The sanitary pads come in contact with the vaginal area for prolonged hours on consecutive days during menstruation. As the vagina is a mucous membrane, it is able to secrete and absorb fluids faster than the skin, exposing your body to the harmful, disease-causing VOCs. 
Learn more about these 4 period products that are safe for use.
4 Eco-Friendly Period Products You Can Go For
1. Saukhyam Reusable Pads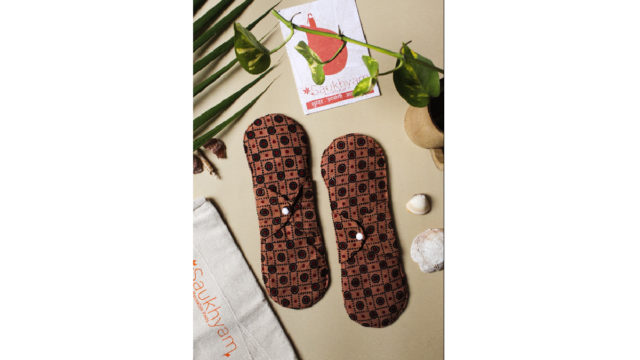 The award-winning NGO specialises in making sanitary napkins not just for adults but starters and teens as well. There are also day pads and night pads that are custom-made to cater to the unique requirements of different parts of the day. One of the most important features of these pads is that they are reusable, apart from being easy on the pocket.
Read: 9 Period Products By Indian Brands You Didn't Know You Needed
2. Cambio 100% Organic Cotton Pads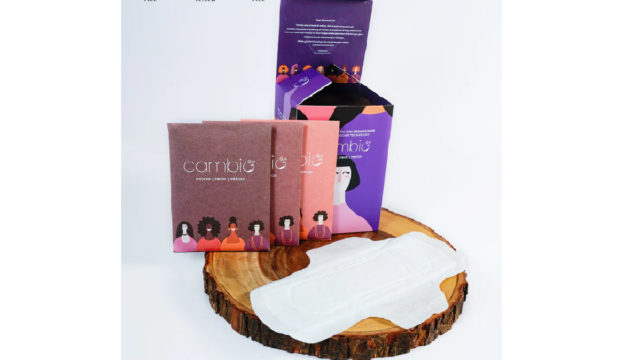 The super-absorbent and ultra-thin menstrual pads from Cambio do more than just that. The pads have an organic top layer that makes them sustainable, preventing them from ending up in landfills and contributing to carbon footprints. It ensures holistic well-being of the menstruating population as well as the environment.
3. Evolve Essentials Sustainable Sanitary Pads
Crafted with acrobat premium cotton sanitary pads, these sanitary napkins are safe for use inside and out. The material prevents period rashes, emphasising on its USP of being a safe period product. Their fragrance-free feature is yet another reason why the menstruation population, especially those with sensitive skin, does not experience rashes even after using them for long hours at a stretch.
Read: Period Blood Shade Card – What Is Normal & What Isn't
4. Sirona Periods Made Easy Tampon
If you're the one who's moved over sanitary napkins and have settled on tampons, Sirona offers you the opportunity to experience a non-messy period without compromising on your health. Made from 100% viscose fibres, they stay leak-proof for up to 8 hours. What's more, they are also ultra-soft and safe for the skin.
Open up like never before and participate in conversations about beauty, entrepreneurship, mental health, menstrual & sexual health, and more. Desi women, join our community NOW!