Twinkle Khanna is one diva that commands attention with her unparalleled sass and wit. Quite a queen of repartees. For many, that sass is such a turn-on, while for some others, nothing else can get on the nerves more than her tongue-in-cheek, dry humour. Her fearless sarcasm leaves some in splits, gasping for air amidst squeals of laughter, and for the rest, she's a la belle dame sans merci. Well, sarcasm isn't everyone's cup of tea (or coffee!). Truth be told, luurrrrvv her to the core or hate her to infinity, there is no ignoring her.
Here are 10 truth bombs from Mrs Funnybones that will shock you or have you in splits.
1. "When you started writing columns, they said KJo is the new Mrs Funnybones. I didn't want my standards to go so down."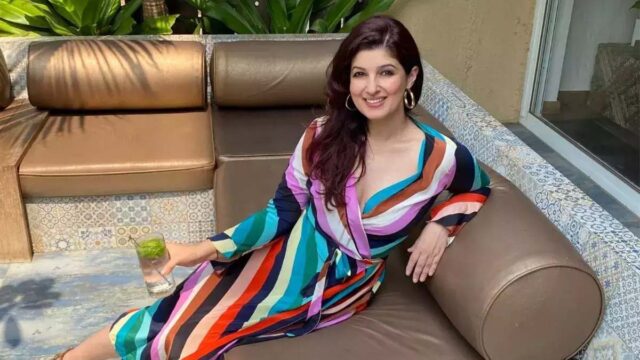 … quipped the diva when asked, "What's the meanest thing anyone has ever said about your writing?" Who asked her that, do you wonder? It was none other than the king of glamour, shine, and showbiz Karan Johan. She is the only one to get away with roasting him without batting an eyelid and that too on his own show, Koffee With Karan.
2. "Why are sanitary pads taxed and not Viagra? Because the policies are made by 65-year-old men with erectile dysfunction."
In an exclusive interview to BBC World, Mrs Funnybones decided to take on our netas for their decision to tax sanitary napkins and not viagra. Just take on our politicians? Nah! Rather tear them apart.
3. "Our little satellite reached Mars because it was called MOM. If it was called DAD, it would still be circling the Earth, lost, but not willing to ask for directions."
There, she said it! On her personal Instagram account. Want to brand her an insecure man-hater? Who cares? Not this woman.
Read: 15 Quotes By Kiran Mazumdar Shaw That Every Entrepreneur Needs To Read
4. "A wise woman keeps her hands firmly in her pockets and does not accidentally unzip anything, including her mouth."
Wiser words have never been spoken – did we just hear you say? Yet another quote from her Insta handles one that gets you thinking. A heady mix of subtle humour and wisdom, indeed!
5. "My husband has extra inches… in height. Which the other actors don't have."
Before your heart pops out of your mouth, wait! She's just referring to how tall her husband is. Karan Johar (yes, yet again!) quizzed her on what her husband, ace actor Akshya Kumar possesses that his contemporaries don't, at the launch of her first book, Mrs. Funnybones. And out came her reply. Perfect comic timing, we say.
6. "I have not been on 'Koffee With Karan' because my husband was scared that the first word I utter would be penis and he wouldn't want me to say penis penis penis."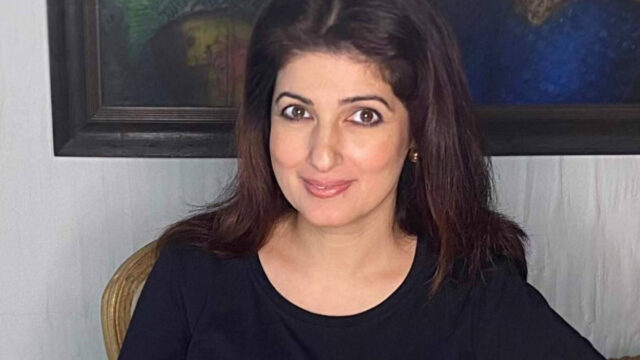 Tina, as Twinkle is fondly called by people known to her, threw this atom bomb when she was asked why she was so hell-bent on passing up the opportunity to be a guest on Koffee With Karan. Not the kind to shy away from speaking her mind, this woman knows how to troll her husband all right.
Read: 5 Beauty Secrets From Birthday Girl Ananya Panday
7. "I would want Maggi to be banned. We don't want 2-minute noodles for dinner or in bed?"
All the women who got the drift, smile your all-knowing smile. Another piece of sass served hot right from her Insta handle.
8. "Why is Holi the festival of colours? Because people show you their true colours after ingesting enough bhang."
Oops! When Tina decides to give her 2 cents on pop culture and social narratives, there's no holding her back. This one is from her Instagram too. You go, girl!
9. "We may have potholed roads but at least we have many people willing to travel with us on them."
*Wink wink* An excerpt from her book, Mrs Funnybones: She's Just Like You & A Lot Like Me, 3 cheers to her unabashedly encouraging us to revisit our road trip memories! 😜
10. "Go out there! Sweep a pavement, plant a tree, feed a stray dog. Do something, anything; rather than just using your fingers to tap three keys and destroy 600 people's brain cells in one shot."
Just when you wonder where the sarcasm lies in this quote, in comes an in-swinger from Mrs Funnybones and you're in slits yet again. Another quote from the book, Mrs Funnybones: She's Just Like You & A Lot Like Me, to die for.
Open up like never before and participate in conversations about beauty, entrepreneurship, mental health, menstrual & sexual health, and more. Desi women, join our community NOW!