Summer is here and one of the best ways to beat the scorching heat is through your diet. You will be amazed how easily your diet choices can help you stay refreshed throughout the season. And who says summer meals need to be boring?
In collaboration with The Channel 46, Simrun Chopra, Deep Health Coach and Founder of Nourish With Sim, offers advice on 15 healthy yet irresistible recipes to try this summer to replenish the body with the much-needed fluids and to keep it cool.
Soothing Drinks
1. Aam Panna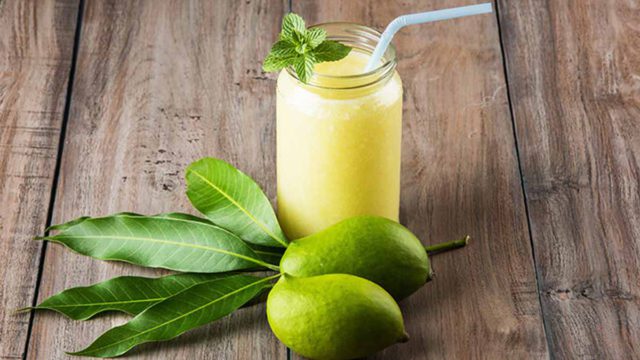 Aam panna is a traditional, famous Indian drink made from raw mangoes and is yellow to light green in colour. Drinking aam panna is a good way to incorporate micronutrients into the diet along with hydrating the body. It aids in digestion. Also, it quenches the thirst with its relishing taste.
2. Mango Lassi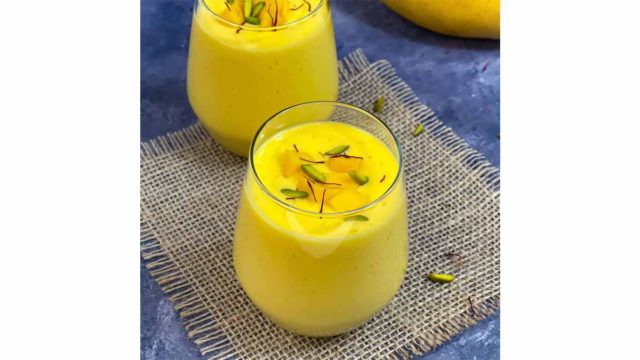 Lassi, a popular traditional yoghurt-based drink that originated in the Indian subcontinent, is relished by many people across India. And what better way to add the vibrancy of mango to this age-old drink? This makes it one of the best cooling summer drinks packed with nutrients and vitamins that are beneficial for your health. Mango for skin can be used in many different ways. Here are some quick and easy ones. Have a look at it.
Read 10 Refreshing Lemon Drink Recipes That You Must Try This Summer
3. Masala Mint Chaas
Buttermilk soothes the lining of the stomach and easily digests all the spicy food that you eat. It reduces body heat and acidity. It also balances the levels of electrolytes and fluids in the body with its combination of curd, salt, and water. Thus, a glass of buttermilk refuels you on summer days when you are feeling dehydrated and tired.
Read 10 Quick & Easy Summer Drinks To Feel Refreshed & Hydrated
Salads
1. Grilled Mushroom And Veg Salads
Defeat the heat with a bowlful of healthy mushroom salad. Healthy salads help you get enough fruits and vegetables. Some people are surprised to hear that fruits and vegetables are great sources of water. Cold salads, being both stove & stress-free, will cool down and refresh you inside out in this extreme heatwave.
2. Matar Chaat
Green peas or hari matar are among the favourite spring vegetables that have vitamins and minerals in high concentration. They are grown throughout the world and are widely known for their immense health benefits and nutrition value.
3. Chinese Cucumber Salad
This is a super cool and refreshing salad. Great as an evening snack or on the side when you are having Chinese. Cucumbers are not only made up of 95 per cent of water, they are incredibly hydrating and also detoxify the body.
Starters
1. Pineapple Skewers
Grilled pineapple skewers is an excellent and delicious starter. Tender, juicy, spicy, tangy, and a little sweetish – these pineapple skewers are delightfully mouth-watering. The best part is it uses less oil, making it a healthy starter. Grilled Pineapple Skewers or commonly called tandoori pineapple tikka is a crowd-pleaser and is perfect to kick off your party.
2. Paneer Rajgira Fritters With Hung Curd
Paneer rajgira fritters are a great option for evening snacks with a hot cuppa tea or coffee. The outer layer turns out perfectly crispy whereas the soft paneer completely melts in the mouth. It is a very easy recipe and you can even make them in an air fryer lighter version. Serve it with hung curd to double the enjoyment of relishing it.
3. Peri-Peri Yoghurt Dip
You can enjoy this hot and creamy dip with pita breads, flatbreads, sandwiches, paratha, kebabs..almost with anything and everything. And yesss when you talk about calories, you can have this finger-licking sauce as much as you want as 50 gms of it just contains approximately 70 calories.
Main Course
1. Curd Rice
Apart from being gut healthy, curd rice is also a comforting summer food that keeps the body cool. Always use freshly cooked and cooled rice. Avoid using stale or leftover rice either from the fridge or cooked on the previous day. It is very unhealthy to eat such rice as it contains bacteria.
Traditionally, curd rice was consumed regularly during summers to prevent sunstroke and beat the summer heat. Yoghurt or curd is considered a natural coolant and brings down the body temperature.
2. Pineapple Chicken
This quick and easy pineapple chicken is always a huge hit! It's essentially a chicken stir fry with the addition of juicy pineapple, and the sauce is also infused with pineapple flavour. You'll feel like you're on a tropical vacation when you serve this dish for dinner.
3. Yoghurt Coleslaw Sandwich
If you are looking for a healthy breakfast recipe, here is a classic yoghurt coleslaw sandwich for you that you can prepare easily at home. This sandwich recipe is truly delicious as it's prepared using multigrain bread, capsicum, hung curd, carrot, lettuce, mustard paste and seasonings. This is an easy-to-make and no-cook sandwich recipe that can be made for people of all age groups. You can use your choice of vegetables in it to make it more delicious.
Desserts
1. Frozen Blueberries Yoghurt
A simple combination of Greek yoghurt and blueberries is the perfect balance of protein and fibre to keep you energised. Fresh blueberries undoubtedly are a popular summer treat. They have a sweet flavour, and they are succulent and nutritious. Mixing it with yoghurt and consuming it can relieve you from scorching summer days.
2. Kesar Badam Kulfi
On a hot day, there's simply nothing more refreshing than a tasty ice cream cone. Many of you like to enjoy ice cream all year round. But it's definitely during the warmer months of the year that it can become something of a craving. A kulfi in which milk is flavoured with almonds and saffron is a perfect and healthy provider of energy that rejuvenates your body.
3. Mango Popsicle
Summer is all about mango and cold creamy treats. Simrun says that, while she was growing up, her mom would make kulfi. Although she was inspired to do the same after growing up, the thought of slowly cooking down the milk for hours didn't sound appealing. It was not something she can do daily. So, she wanted a recipe that a 7-year-old could make but like all homemade popsicles, she did not want it to have ice crystals. However, she wanted a creamy thick consistency. This marks her Mango Popsicles the simplest recipe on the planet – the steps and technique will make all the difference. You don't need a fancy mould, you can set this in a bowl, glass, shot glass and just put a small fork in the centre if you don't have sticks.
Open up like never before and participate in conversations about beauty, entrepreneurship, mental health, menstrual & sexual health, and more. Desi women, join our community NOW!