World Food Safety Day, also known as International Food Safety Day, is celebrated on 7th June of every year. It is organised by the United Nations (UN) and World Health Organization (WHO). The objective of celebrating the day is to seek to spread awareness among global citizens about the fact that foodborne illnesses can claim lives, thus emphasising on the importance of eating food that is safe for consumption. The day also seeks to teach people about healthy food practices and maintaining food hygiene to lead a healthy life. The Food and Agriculture Organization of the United Nations (FAO) announces a unique theme for the day every year. In 2023, the theme is "Food Standards Save Lives".
World Food Safety Day History & Significance
World Food Safety Day history can be traced from the time the United Nations General Assembly adopted the cause of spreading awareness about foodborne diseases in December 2018. World Food Safety Day is celebrated on 7th June from 2019. It is an annual event that the UN organises in association with the World Health Organization (WHO).
WHO is committed to the mantra – "Safe food now for a healthy tomorrow". Hence, making this day a success is a significant part of their agenda in ensuring that citizens know how to store, cook, and eat foods that are healthy for consumption. In India, this holds true throughout the supply chain – right from healthy practices at farm markets and warehouses to shops and even kitchens, until the foods are served at the table.
5 Startling World Food Safety Day Facts
Here are some startling facts about World Food Safety Day and reasons why the day is commemorated by the United Nations (UN) and World Health Organization (WHO).
As per a 2019 survey conducted by WHO, the world witnesses more than 600 million incidents of foodborne illnesses every year.
This indicates that 1 out of every 10 people fall ill annually as a result of eating foods that are unfit for consumption.
The survey also states that children below the age of 5 carry 40% of the burden of such diseases.
Foodborne diseases claim 1,25,000 lives every year.
The day seeks to ensure that safe agricultural practices are followed, business operators know how to keep the foods safe, and consumers are also aware about storing and eating foods while they are healthy for consumption.
How Is World Food Safety Day Celebrated?
Public events and webinars are organised at different strategic places across the world on World Food Safety Day, to spread the message about the importance of following food safety regulations.
World Food Safety Day celebration ideas for these public events include quiz competitions, festivals, food tastings, concerts, fairs, and cooking demonstrations, among others.
These global organisations also organise online discussions that can be easily accessed on their official websites.
What Is The Role Of Food And Drug Administration (FDA) In Food Safety?
Let's take the occasion of International Food Safety Day to update you on the role of FDA in maintaining food safety measures. The Food And Drug Administration (FDA) oversees the quality standards of foods. It protects and promotes safe food practices to ensure that they are perfectly healthy for public consumption. Not just food safety, it also assesses whether the foods are honestly labelled and wholesome.
12 Foolproof Ways To Ensure Food Safety At Home
On World Food Safety Day, let's discuss a few tips you must follow to ensure your food is safe for consumption.
1. Cleanliness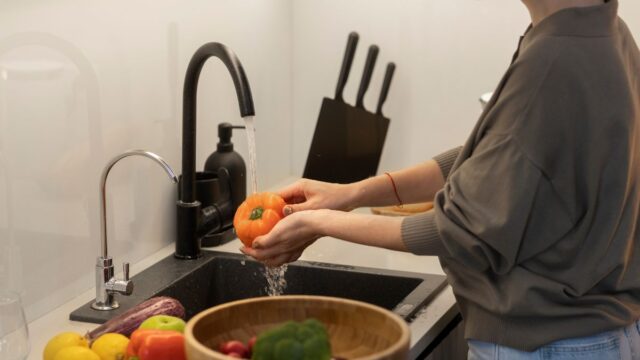 Wash your hands with soap and lukewarm water for about 20 seconds before and after touching food.
Rinse fruits and vegetables thoroughly before chopping them.
Wash dishes, cutlery, chopping boards, and countertops with soap and lukewarm water before and after chopping every food item.
Clean the lids of packaged and canned foods before opening them.
Never wash eggs, poultry, fish, and meat. In case water splashes on them, wipe it off immediately to prevent bacteria from growing on them.
2. Using Raw Food Products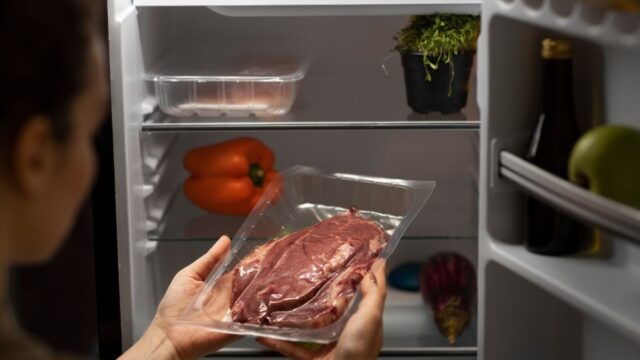 While shopping for raw foods like eggs, chicken, fish, and meat, ensure these are packed in a separate bag, so that they do not contaminate other foods you may have purchased.
Store these raw foods separately in the fridge to prevent contamination of other food products.
Keep a separate chopping board just for raw foods.
Don't reuse the marinades used on raw foods unless you've boiled them.
3. Storing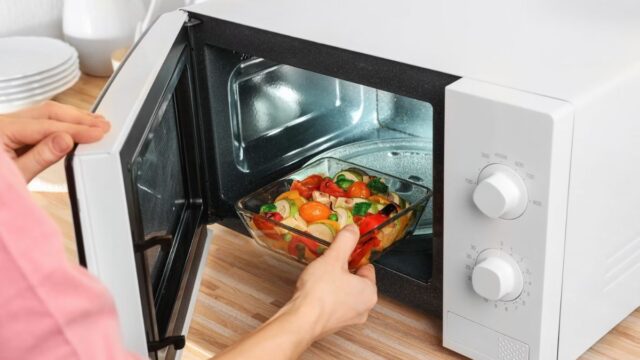 Make sure to keep foods in the fridge or freezer within 2 hours of buying or cooking them. The higher the temperature, the lesser should be the time for which foods are left outside the fridge/freezer.
Marinate foods in the fridge.
Don't keep food outside the fridge for thawing. Instead, keep it under cold water or thaw it in the microwave. 
Following a few simple rules is all it takes to keep your foods safe for consumption. Remember the safety tips we just discussed above and there'll be no reason for you to suffer from foodborne diseases caused due to unsafe food practices at home.
Open up like never before and participate in conversations about beauty, entrepreneurship, mental health, menstrual & sexual health, and more. Desi women, join our community NOW!