A collection that's worth a peek is what women are looking for when they go shopping for clothes. Items that make them click on 'Add To Cart' or pieces that please aesthetically are an instant hit. And no one understands this better than women entrepreneurs. But better yet, women who know each other come up with kickass brands that cater to women. And Gatim is one such fashion label with an exquisite range of modern ethnic wear for the new Indian woman run by sisters-in-law!
On the special day of Bhai Dooj, TC46 connected with Sneha Kariwala & Aakriti Gupta of Gatim to know more about how their bond strengthened their venture. Here, Sneha talks about her biggest support system, her brother Aditya Vikram, launching physical stores and the goal of opening more outlets in the near future.
1. What is your educational and professional background? What prompted the idea for Gatim?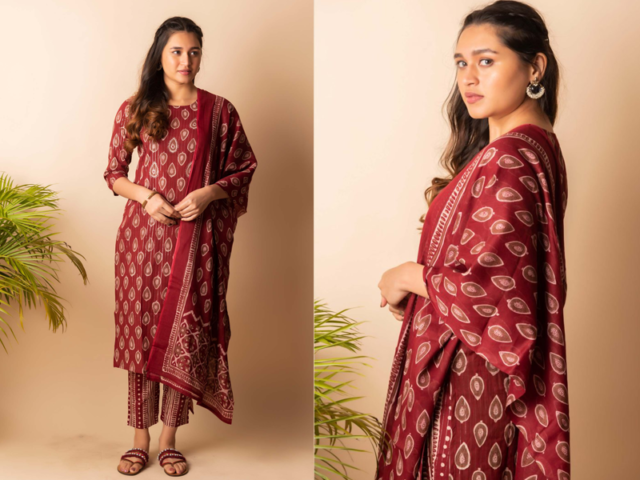 I did my Fashion Designing from the National Institute of Fashion Technology.
We started this brand with guidance from my brother (he has a lot of knowledge in the retail segment) as a pilot project just 3 months before the world was struck by the pandemic. And if the pandemic has taught individuals like me anything, it is the need for affordable daily wear at excellent quality. Whether you wanna work from home or work at home, or go for a stroll down in your complex, comfort is all that matters, and that's what we aim to provide.
2. Did you always know you wanted to work in this space?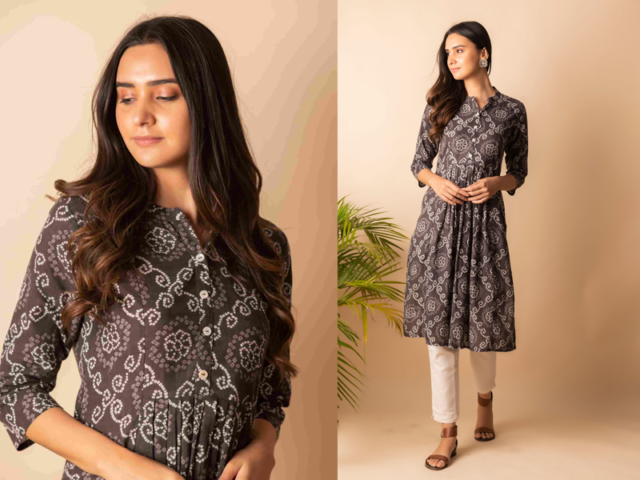 Fashion was a passion, yes, but I didn't envision this segment. But post pandemic, it became very clear to me that this segment has immense potential. We want to provide affordable comfort fashion to every strata of society.
3. What was your first milestone and how did you get there?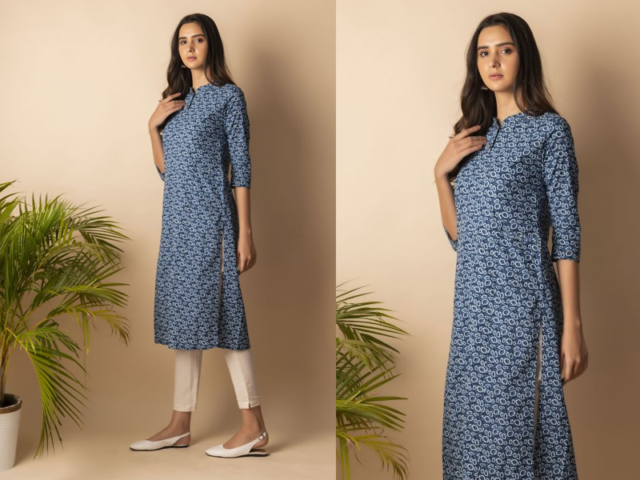 First milestone was when I made something for myself at a good cost and realised how I could bring down the cost for the same if I produce more and how people like me would love to wear it!
Another milestone was opening the first store of Gatim in November 2019, and have it be profitable in the very second month. With zero marketing costs, only through word of mouth, today we have 16 retail outlets and each of them is individually profitable. When I attend to customers who enter a Gatim store wearing a Gatim kurti and praise the brand, fabric, design and the comfort, there is nothing more satisfying. That just makes us want to work harder and take this brand places.
4. What are your tips for an aspiring entrepreneur who wants to enter this space? How long did it take you to monetise your venture?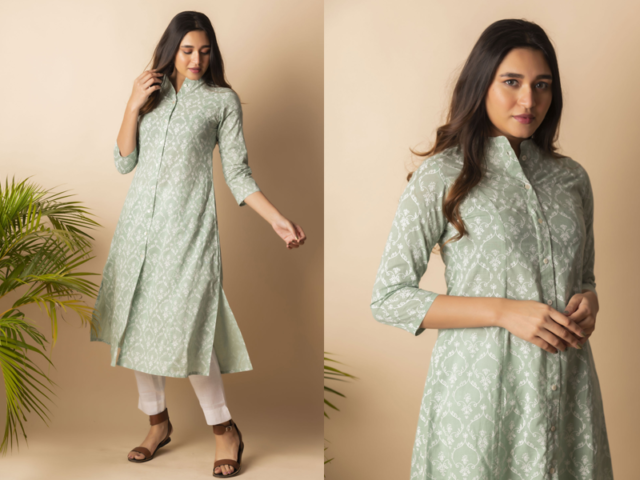 My suggestion for aspiring entrepreneurs would be to have patience and believe in yourself.
It took us quite some time to monetise, but what helped me is going slow! I didn't rush into doing anything!
5. What were the 3 best business/financial decisions you made?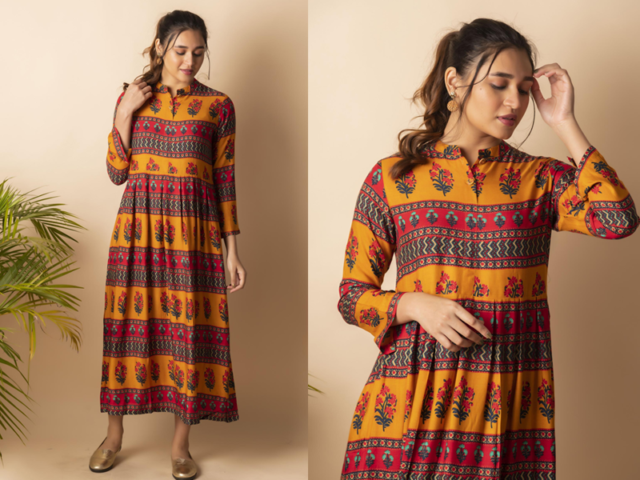 Ideally we target a locality having complexes with around 600+ flats, and we look for a small space within 150-300 Sq ft, and a reasonable rent and we open a store. The reason being in retail industry overheads are what make or break a brand, so we have tried to keep the overheads as low as possible, while reaching the household women in all corners. We have targeted keeping limited categories of clothing, to have a stronger backend management system. With the sudden expansion over the last year, we have simultaneously increased our production capacity to meet the increasing demand.
Opening small stores
Keeping limited categories of clothing
Expanding production at the right time
One of the most important people who has helped me build this brand is my brother Aditya Vikram. He has not only taken care of all the financial aspects of the brand but has constantly helped me in planning expansion! He has been the one to push me to go one step further, take that risk, make that extra effort and he does all of this with a smile on his face!
6. Are you looking for funding/have-acquired investment/intend to bootstrap your business?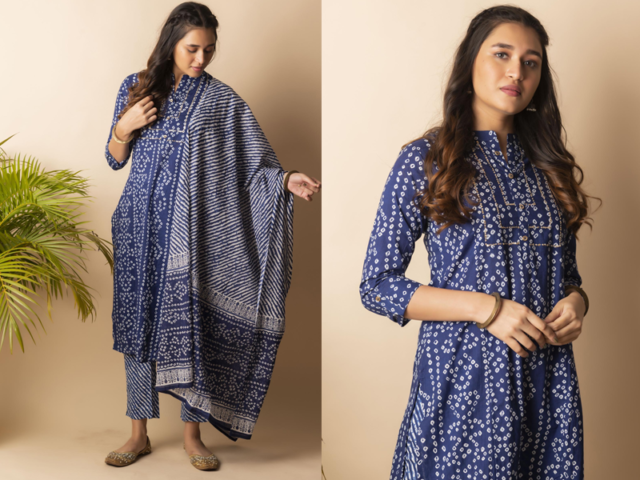 Yes, we are planning the same, though we will choose not to indulge in the details till we are ready.
7. Who are the key employees/vendors you need to secure to work in this space (the first 3 hires/vendor partnerships)?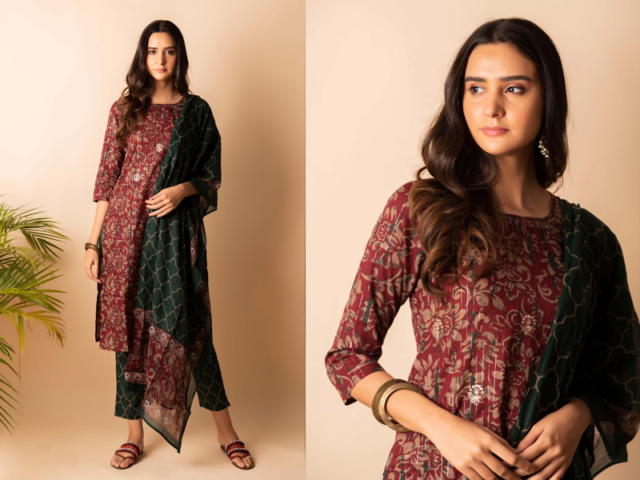 A good support system: For me it's Aakriti Gupta who handles the work and burden with me equally!
A person with a good understanding of finances: My brother Aditya Vikram who looks into it so that I can handle production peacefully.
A good production manager: Mr Dhwapan does it for me, handles all of it with a smile on his face always!
8. How do you intend to scale up/expand your business in the next 5 years?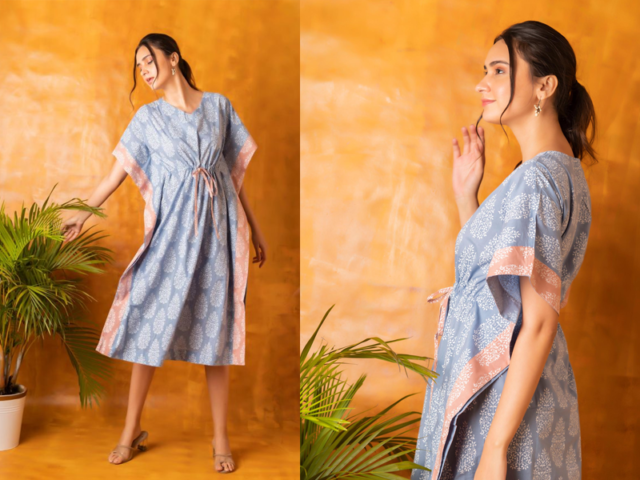 The goal is to target 100 company owned and run outlets, plan to start the franchise model and have over 100 franchise outlets. Aakriti is launching our website and e-commerce part soon, and she has huge plans in that vertical and we are very excited about it.
Think you're a Self-Starter or know someone who is? Drop us an email to be featured on The Channel 46 at [email protected]
About Self-Starters
We spotlight inspiring women who are entrepreneurs or have skill-based passion projects and are willing to share knowledge, advice and tips about getting started in the space. Each Self-Starter's story will be highlighted in a prime slot on the Homepage for a whole week, after which their story will appear under the 'Work' category on The Channel 46. Here's a step by step guide to starting your very own tailoring business.