Did you also know that despite the existence of homosexuality among more than 450 species on earth, there is just one species that refuses to accept its existence. As a result of this, adamant ignorance and the homophobia that is its by-product, the people marginalised due to their gender come at the receiving end of it all. From being called names to being denied the basic fundamental rights that all others are guaranteed by the Constitution of India, despite law voting in favour of them. No wonder, they are ridden with trauma and mental health conditions. More than society, the pain of being disowned by their own family and friends is enormous to say the least. This spear balls into a full-blow mental health problem that is more widespread and more serious than you might think it is.
On World Mental Health Day (10th October), here is a list of 8 platforms in India that people from the LGBTQIA+ community can seek help from for their dwindling mental health.
1. Manochikitsa
One of the leading counselling platforms for the LGBTQIA+ in India, the therapists here are trained at helping people from the pride community accept themselves for who they are. The therapists are also adept at assisting them with navigating through the crisis faced by them and enable them to overcome them. Manochikitsa offers specialised counselling sessions like self-disclosure and reality therapy to interpret your overwhelming feelings and try to make you comfortable in your own skin.
2. DrSafeHands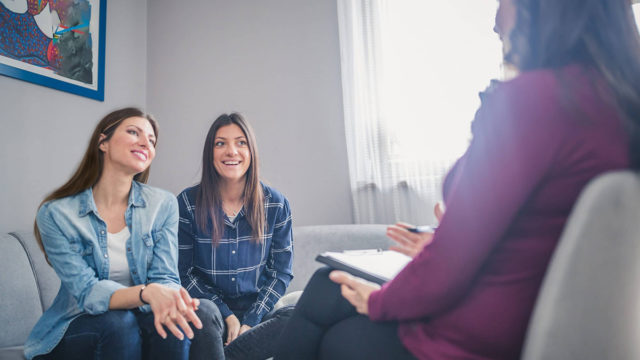 This Bengaluru based platform is synonymous with affordable counselling sessions for different plans. These plans range from Single Session Plans to Couple Counselling and Four Sessions Plans, it has tailor-made solutions for different needs. Not just sessions to calm the emotions and the mind, DrSafeHands guides you on tackling various societal situations like office scenarios, coming out of the closet, getting the support of family and friends, etc.
Read: 9 Signs Your Mental Health Needs To Be Prioritised, By A Psychologist
3. The Humsafar Trust
This is one of the oldest LGBTQIA+ organisations, having been founded way back in 1994 in Mumbai. In collaboration with Project CONNECT, now it has stretched its arms to New Delhi as well as in 2019. The Humsafar Trust has been founded and is spearheaded by Ashok Row Kavi, one of the leading and renowned LGBTQIA+ rights activists. He is a journalist well-known for having revealed his true identity long back in 1984, an age when India was yet to start talking about the basic human rights of the pride community.
4. TheMarriageFit
Don't let the name mislead you into believing that it is a platform for seeking matrimonial alliances. Not just for the LGBTQIA+ community, it also specialises in child counselling, conflict resolution therapy, among others. The professional therapists are qualified to eliminate trauma and distress that are often an integral part of the lives of people who identify as one from the LGBTQIA+ community. For those who are confused or not fully aware of their personalities, TheMarriageFit helps them understand and accept their intrinsic personalities and also enables them to come to terms with their own selves.
5. Guftagu Therapy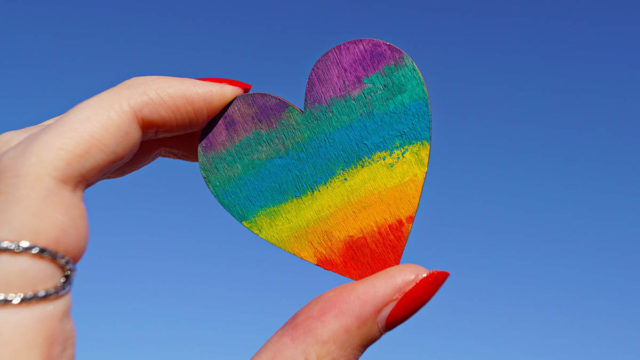 Established by Sadaf Vidha, you can find Guftagu Therapy at Navi Mumbai, Maharashtra, if you prefer taking their offline sessions. Otherwise, they are also available to you offline. However, the online sessions are comparatively more affordable than the face-to-face sessions. Apart from counselling and psychotherapy sessions, it also offers mental health products, workshop podcasts, etc.
6. Tangent Mental Health Initiative
Based out of Bengaluru, Tangent Mental Health Initiative, also abbreviated as Tangent MH, is closely associated with inclusive and queer affirmative counselling services. The services are based on the social justice framework and are also neuro-diverse. The counselling slots are priced very affordably. There is also something called the 'pay what you can' slots that are specifically customised for those who cannot afford counselling sessions. These are thoughtfully priced at an even lesser amount than other mental health services, lesser than what you can ever find at most other mental health platforms for the LGBTQIA+ community.
Take This Quiz: Are You Suffering From A Burnout At Work?
7. All Story
Yet another mental health platform for the LGBTQIA+ community, the therapists here go deep into the root cause of distress to enable you to seek relief from your mental wounds. The sessions are assuredly trauma-informed, queer affirmative, intersectional feminist, kink-aware, and caste-friendly. Other than individual therapy sessions and couple counselling sessions, All Story also offers a 'pay what you want' option.
8. Pause For Perspective
This mental health and wellness organisation is heralded by a group of clinical psychologists and psychological counsellors with over 30 years of rich experience in the fields of mental health, psychology, and education. The Hyderabad-based platform not just reaches out to people from the LGBTQIA+ community but all other people as well, irrespective of their gender identities. It offers single sessions as well as short-term three-month counselling sessions.
Taking the first step towards self-love and self-care is no mean task, irrespective of how easy it may sound. Opening up to a stranger about personal emotions is a challenge in more ways than one for many. It is often accompanied with the fear of feeling emotionally bare and exposed. And for homosexuals, it comes with the fear of being judged. Yet again. So, if you know someone from this community, don't hesitate to #BeALittleMore for him/her and lend your support towards his/her mental wellbeing, should he/she need it.
Open up like never before and participate in conversations about beauty, entrepreneurship, mental health, menstrual & sexual health, and more. Desi women, join our community NOW!