Movies reflect the times that you live in. The topics that movies deal with are inspired by real life. Similarly, you too tend to derive motivation from movies and incorporate a tiny part of them into your lives. Hence, your lives and movies thrive on each other, each being a reflection of the other. There are movies made purely for entertainment. On the other hand, there are some others that seek to create awareness among the masses about a pertinent issue of social relevance with the objective of making an impact and leaving an indelible mark in your minds. It offers you a social message and something to think about.
The recent Bollywood release, Jayeshbhai Jordaar is one such example. Here's focusing on the social message that it offers to the movie-going audiences, along with 4 other B-town movies that have social relevance.
Obsession For A Male Child Is Passe – Jayeshbhai Jordaar
The character of Jayeshbhai Jordar in this social comedy-drama, portrayed by Ranveer Singh, refuses to give in to his family's obsession for a male heir – an evil that persists in society even today. The movie represents the toxic patriarchal society that, unfortunately, even some women are a party to, considering it to be their culture, heritage, and their only way forward. As the trailer highlights, a girl complains about boys ogling them outside their school and requests a solution to it. Blame kiska hai? Ladkiyon ke sabun ka, of course! Because boys cannot ever be wrong. Can they?
The movie also touches upon how solely women are held responsible for the gender of the baby that they give birth to. It draws attention to the complete lack of knowledge of how nature decides the gender of a foetus. The movie may be set in a village scenario that is dominated by illiterate masses. However, ignorance is shockingly prevalent among the so-called educated sections of society as well.
The Social Message
You cannot expect a widespread change in the deep-rooted patriarchy in society with one movie. It is quite a challenge to uproot the dominant culture of patriarchy that has plagued the Indian populace for centuries on end. However, what you can definitely do is start a conversation. Educate those who are caught under the burden of such age-old norms and make them see sense. Speaking out against female foeticide and patriarchy as a whole when you see them happening at your home or anywhere around you. That's how you can play an active role in bringing out a positive change in society by speaking out against female foeticide and patriarchy as a whole.
1. Focus On Menstrual Health – Padman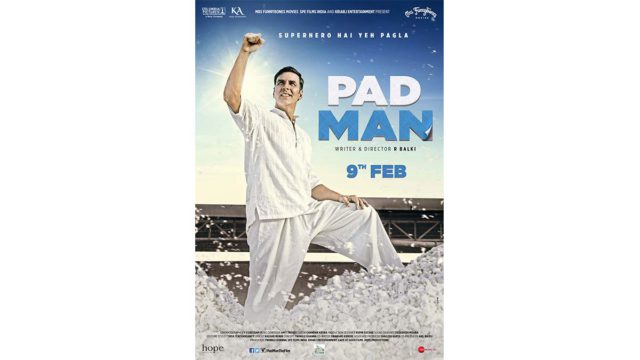 The movie tracks the real-life journey of a man, popularly called Padman now, whose consistent efforts were driven towards the manufacture of low-cost sanitary napkins that he distributes among girls and women in the villages of India.
The Social Message
The movie delves into the topic of how essential menstrual hygiene is for women of the reproductive age. It bravely touched upon a subject that women would not talk about at all, or only in hushed tones if they are bold enough. Talking about a man taking upon himself the responsibility to improve menstrual hygiene proves that anyone can move mountains to bring about a social change, irrespective of gender if they really believe in the subject.
Read Portrayal Of Societal Hypocrisy Against The LGBTQIA+ In Bollywood Movies
2. The Importance Of Toilet At Home – Toilet Ek Prem Katha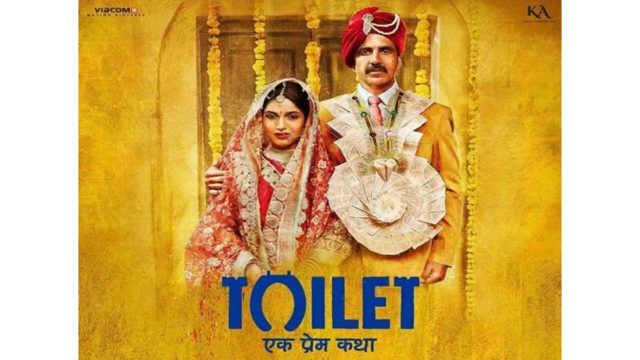 Toilet touches upon how the lack of a toilet in every household is a cause of great inconvenience for women. It also highlights how a large part of rural India has still not been able to overcome the age-old convention of toilets being built outside the household.
The Social Message
Open-air defecation is still a reality in rural India and in the slums of urban India as well. It brings the focus to the extent of poverty that deprives people of the basic necessities of life. However, the reality of open defecation goes far beyond that. It stems from the regressive belief that constructing a toilet at home will compromise the cleanliness of the household and their sanctum sanctorum. For poverty-stricken people not being able to afford a toilet at home is a different issue. But the norm has been prevalent for ages, even among those who can afford to get a toilet constructed in their homes. It lies upon women, who face far more inconveniences due to this norm, to take the initiative to ensure that their homes have a toilet.
3. Raise Your Voice Against Acid Attack – Chhapak
The movie is based on a true story of a real-life acid attack survivor, Laxmi Agarwal's life. The movie traces Laxmi's journey to recovery, the upheavals faced along the way, and her commitment to providing justice to several others who have experienced the same plight as hers.
The Social Message
The movie brought the spotlight on the immense physical, mental, and social trauma experienced by acid attack survivors through Laxmi's personal journey after the horrifying incident. It started social conversations about the importance of banning the unchecked sale of acids.
Read Depiction Of Mental Health In Bollywood Movies
4. Don't Be Embarrassed With Male Infertility – Vicky Donor
The debut movie of Ayushmann Khurrana and Yami Gautam sparked conversations around sperm donation and male infertility. These are subjects that had not been picked up by Bollywood before, leave alone the Indian masses having an open conversation about them.
The Social Message
Male infertility is a medical condition that is like any other ailment. There is no cause for being embarrassed because society has put a question mark on your mardangi. The good news is that there are treatments that have high success rates. That said, men not being able to procreate can also plan a family by opting for a sperm donor.
The above movies offer food for thought for you to #BeALittleMore aware of the social issues that plague India. They encourage you to at least start a conversation to bring about a concrete change in society. Remember any other Bollywood movie for its social message? Share the name in the comment section below.
Open up like never before and participate in conversations about beauty, entrepreneurship, mental health, menstrual & sexual health, and more. Desi women, join our community NOW!