Faking it in bed won't lead you anywhere. Movies and pornography videos may show women receiving mind-blowing orgasms in a minute but the reality is way different. A few seconds of foreplay, kissing and 5 minutes of action doesn't guarantee orgasms for women. Many women don't orgasm through penetrative sex alone; some prefer oral sex, fingering, and clitoral stimulation to reach climax. The reasons may vary; from painful sexual intercourse to trauma or vaginismus to lack of stimulation. And while these are all fun and exciting ways to experience the big O, you shouldn't restrict yourself to just these sexual activities.
The reality is most women have a hard time reaching orgasm during penetrative intercourse alone. While it's absolutely possible to enjoy sex, even if you don't orgasm as it still feels good to be close to a partner, you may want to try out the best sex positions for female orgasm. Gone are the days of being a coy, shy Indian woman who doesn't prioritise her own pleasure. It's time for the Sheila to make the best of her ageless jawaani. Here are 5 sex positions that are more likely to help women achieve the big O.
5 Orgasm-Inducing Sex Positions For Women
1. On Top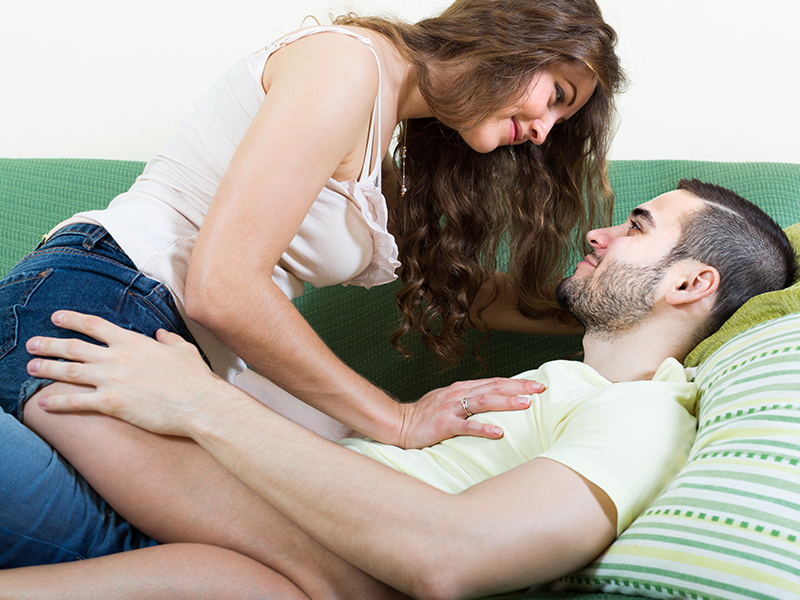 Cowgirl, reverse cowgirl or simply 'woman on top'; call it what you want but this position is a favourite among women. And for a good reason, for it's time to be in charge, initiate sex and ride the wave of pleasure. The cowgirl position gives the clitoris a chance to get stimulated and the women complete control over the pace, angle, and level of stimulation. There are a ton of fun variations of this position, making it very versatile. Plus, it isn't the most intense position for a partner with a penis, so you may be able to last a lot longer than usual, giving you more time to reach your peak.
How To Do It:
Have your partner lie on their back.
Climb on top, with one leg on either side of their torso.
It's usually better to focus more on rocking your body back and forth, rather than trying to bob up and down.
As you in a rhythmic pace, lean forward for a different angle, depth of penetration and sensation.
You can also try grinding your pelvis in slow circles or in a figure-eight motion.
Your partner can run their fingers down your back, play with your breasts or even caress your clit as they move in and out of you.
2. Doggy Style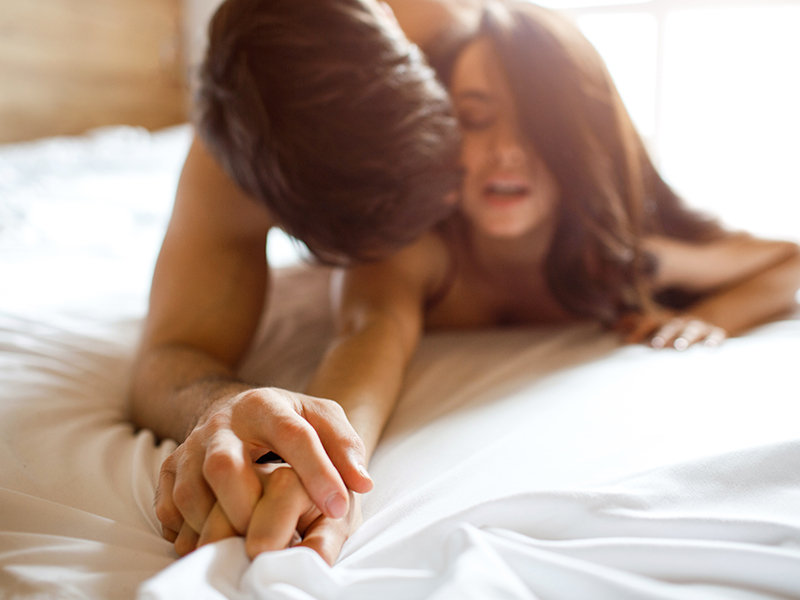 Doggy style makes for super deep stimulation. Women who are able to orgasm from penetration alone will benefit from the intensity of this position, and from the direct G-spot stimulation. And women who require clitoral stimulation to reach orgasm will find it particularly easy to use their hand or a toy in this position.
How To Do It:
Start on your hands and knees as your partner kneels behind you.
They can hold onto your hips while they thrust away. 
You can either stay still, or, alternatively, push your hips back against them.
Or change the angle of penetration, get down on your elbows. The intensity of this position could allow for multiple spot stimulation.
Another option is to lower your chest to the bed as you leave your hips high in the air and your partner crouches low.
Try using one hand to rub your clit or your partner could reach around with their hand and do the same.
3. The Bridge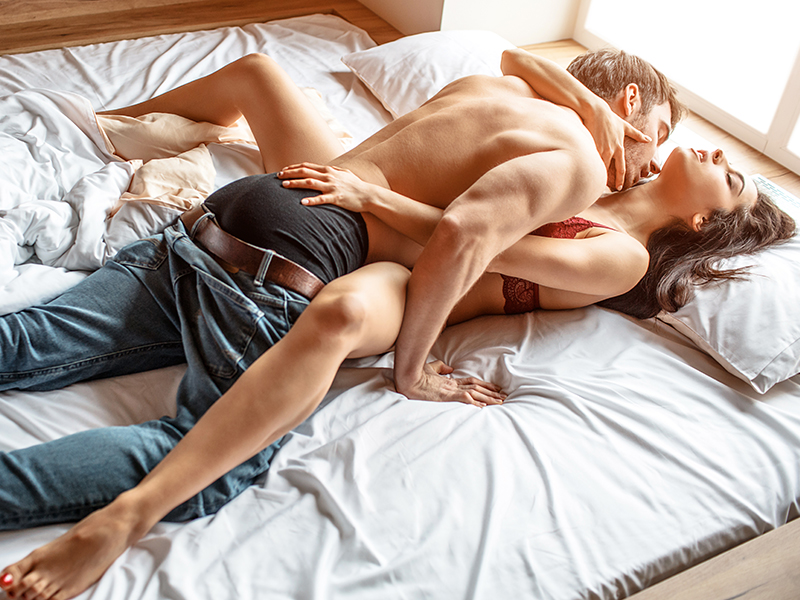 This is one of the best positions for experiencing an orgasm. This position creates very deep stimulation and a wonderful feeling of fullness. The elevation allows your partner to get deeper and puts your vagina in a different position. Your clitoris is also front and centre for your partner to stroke, or for you to reach down and stimulate.
How To Do It:
Start in missionary, then have your partner sit up so they're sitting back on their ankles, with their knees spread wide.
While staying on your back, put your feet flat on the bed and arch your hips up a bit.
Your partner can then enter the space between your legs, holding your hips to use them as leverage.
They can grab your hips to help hold you up when thrusting.
4. Sideways Straddle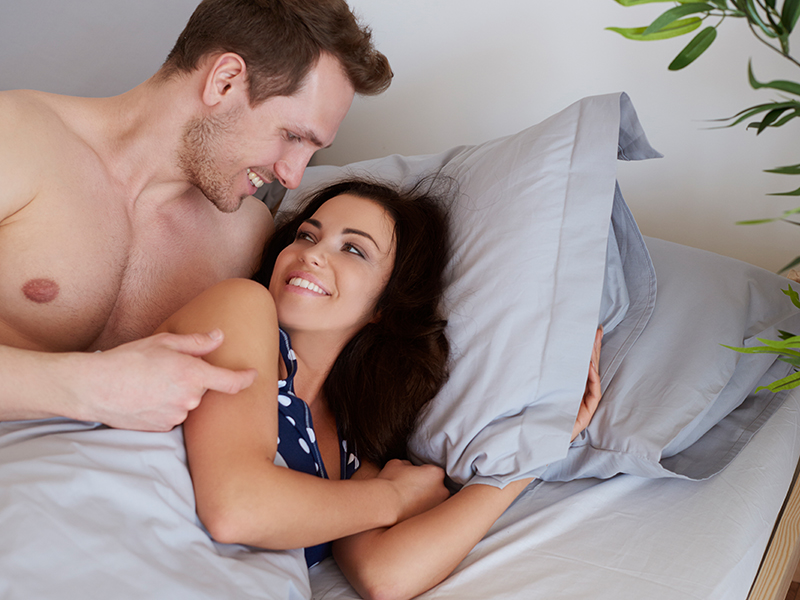 This position allows for fantastic grinding action. You get to control the pace, and you get to decide exactly how much pressure gets placed on your clitoris. As well as being cute and intimate, as your partner will be cuddling you from behind, this is one of the easiest positions for dual stimulation. It's also a pretty unique position, and the novelty of it can be quite arousing.
How To Do It:
Lie on your sides with your partner behind you so that you're both facing the same direction.
Push your bum towards them.
As they enter you, your partner can easily reach around and stimulate your clitoris.
It might need a little practise, especially navigating the buttocks and hips, but practise does make it perfect!
5. Coital Alignment Technique (CAT)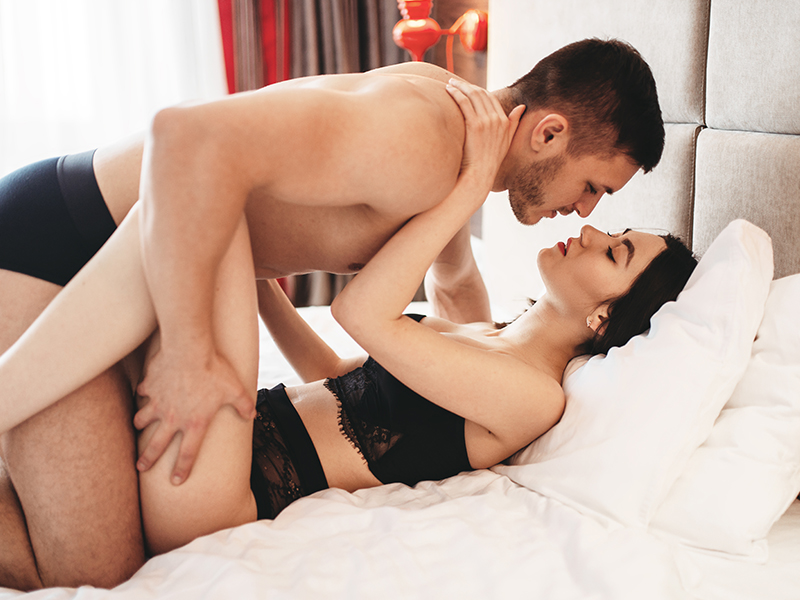 Yes, the name sounds like a national level examination but this is a great position for a lot of women. Changing the alignment of your pelvis allows for your partner's pubic bone to rub up against your clitoris and deliver the kind of direct stimulation that many people with vaginas need to reach orgasm. It's also great if you happen to be shy about trying difficult or new positions, since it's extremely easy to maneuver into from the traditional missionary. It's intimate and low-stress at the same time.
How To Do It:
Start off in missionary position, with you on your back and your partner on top of you, between your legs.
Have them pull their body up toward your head so that their pelvis is slightly higher up your body than it usually is in traditional missionary.
Instead of thrusting in and out, they can move in more of a gentle grinding action against your pelvis to start off with.
This can help stimulate your clit – the direct stimulation that some women need to reach orgasm.
Don't let your pleasure slip down your list of priorities. Whether you want to go solo with an out-of-this-world masturbation session or achieve multiple orgasms with your partner, there are tons of ways to do so. It may take you some time, a little practise and a lot of patience; but orgasms are worth all of it! Try these sex positions let your pleasure be the highlight of your sex life.