Friendships in Bollywood are few and far between, for obvious reasons. And yet there are friendships that are thick as thieves, and that's exactly why friendship is just a beautiful experience. They blossom when they are the least expected and even end when they're least expected to, not just in Bollywood but otherwise as well.
On this Friendship Day, here are 7 celebrity BFFs in Bollywood and the beautiful bond of friendship that they share among them.
1. Kareena & Her Girl Gang
The diva Kareena Kapoor Khan and her girl gang has stood the test of time when it comes to the decade-long friendship of this foursome. They met and became fast friends well after joining the Hindi film industry and have remained so despite the fast-changing friendships that are based on benefits, favouritism and selfishness, more often than not.
2. Fabulous Lives Of Bollywood Wives Gang
The group of BFFs comprising Neelam Kothari, Seema Khan, Maheep Kapoor & Bhavana Pandey have made their presence known enough in B-Town. So much so that they have an OTT show based on the friendship among them – a friendship that has lasted several decades despite the superficiality of Bollywood. Just to jog your memory Neelam is an actor, jewellery designer and married to actor Samir Soni while Seema Khan is the now ex-wife of actor Sohail Khan and a budding entrepreneur of a fashion label. Maheep Kapoor is married to actor Sanjay Kapoor and mother of soon-to-be-launched Shanaya Kapoor and, lastly, Bhavana Pandey is married to Chunky Pandey and the mother of Ananya Pandey.
3. Suhana Khan, Ananya Pandey, & Shanaya Kapoor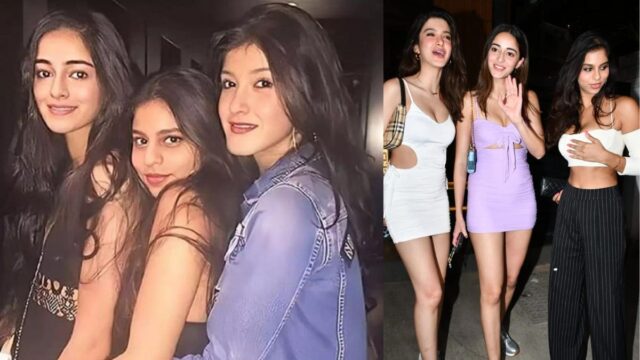 The starkid gang has been thick as friends since their childhood, having met through their celebrity parents who have a gang of their own. In fact, their mothers have a gang of their own, like we just discussed. They've hit it off as friends since they were kids and continue to catch up every now and then for movies, eating out, or partying together. And once the trio does meet up, their instagram feed is chock-a-block with snippets from the time spent together and the whole lot of fun they've had in each other's company. And the paparazzi cannot have enough of them either!
4. Ranveer Singh & Arjun Kapoor
The Gunday duo worked on the movie and although it did not do well at the box office, what lived on is the camaraderie that the duo shares. The actors are as good as family members, so much so that Arjun Kapoor calls himself the "Sautan", being the third wheel in the romantic relationships between Deepika and Ranveer. As Arjun had once revealed, Ranveer doesn't think twice before gatecrashing his dubbing schedules or kissing him on the cheeks, or sending long voice messages after listening to his songs.
5. Ranbir Kapoor & Ayan Mukerji
The fact that Ranbir Kapoor is fast friends with director Ayan Mukerji is old news in tinseltown. And the friendship blossomed during their Wake Up Sid days and, since then, there's been no turning back for the duo. The closeness of these BFFs had made Ranbir's father, the late Rishi Kapoor, tweet that the duo should get married immediately!
6. Alia Bhatt & Akanksha Ranjan
The gorgeous Alia Bhatt is best friends with Akanksha Ranjan and have been so since their childhood. The actor has shared pictures of them together from their childhood days and even from the recent past on Instagram and they are cuteness overload. Every time. And her social media captions say a thousand words to communicate they both hold each other very dear.
7. Sonali Bendre & Susanne Khan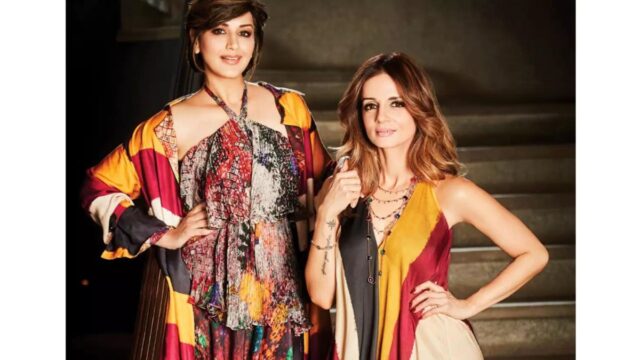 Friendships that have survived the most difficult times stay on forever and this is one BFF duo that we can think of, which fits the list. The friends have been there for each other during Susanne's divorce from Bollywood hunk Hrithik Roshan and yesteryear actor Sonali's recent cancer treatment. Teh beautiful pictures that they share of each other stands testimony to the deep friendship that they nurture and cherish between them.
Open up like never before and participate in conversations about beauty, mental health, menstrual & sexual health, and more. Desi women, join our community NOW!