Keeping a new entrepreneurial venture buoyed during the pandemic is no mean feat. And still existing in the market when the challenging times have somewhat subsided speaks volumes about the venture. It talks about its steadfastness that stems from the promise of quality of its products, innovation, and marketing strategies. One such example is the gelato start-up Minus 30 that caught itself in the webs of Covid just when it had started expanding its base to other Indian cities.
In collaboration with The Channel 46, Gayatri Rattha & Shivanie Mirchandani, Co-Founders of Minus 30, sheds light on keeping afloat and even growing through the choppy waters of the pandemic. They also talk about their milestones, what makes their business venture click, and advise people passionate about entrepreneurship.
1. What are your educational and professional backgrounds?
Gayatri Rattha has done her B. Sc. in Managerial Economics & Strategy from London School of Economics & Political Sciences, London. Shivanie Mirchandani has pursued her B. Sc. in Psychology & Neuroscience from Nottingham University, England
2. What prompted the idea for Minus 30?
We started in 2016. The idea was born because we grew up eating my mother's ice creams. She's a trained chef and we used to see her send it to a lot of people. So we thought that it would be a great idea to monetise it. My sister and I decided to start this together. Shivanie went on to go to Italy to learn how to make gelato and train there. She eventually started working at a gelato shop. She came back, and we worked on flavours and decided to launch it in Delhi in a very small way.
3. Did you always know you wanted to work in this space?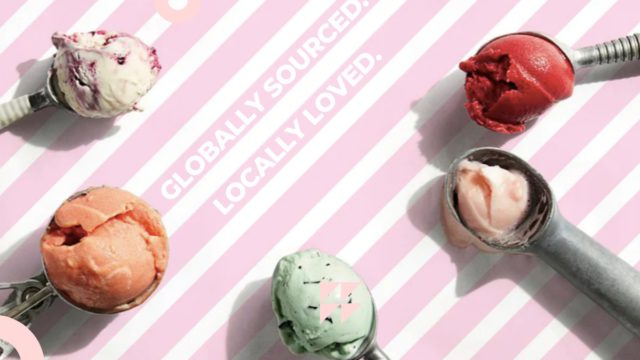 We sort of moonlighted into this because we both had full-time jobs at the time. We started out from our home kitchen, we had a small machine and it was just the both of us and one delivery guy that we had hired.
Although the business venture started off in a really small way, what we began to see very early on was that we had a very high customer retention rate. Now we can quantify that with a number and it stands at 80%. We're really proud to see that a lot of our Delhi-based clientele who we started with 5 years ago are still our clients today. That's something that really keeps us going. So it started slow and the first 2 years were spent in understanding the product and also figuring out what the customer wanted. We then went on to put up a cart at PVR Director's Cut in Delhi and started making a few supplies there. We strictly focused on the product, the consistency, and on figuring out the last mile deliveries to the customers because it's a temperature-sensitive product. As a result, we wanted to ensure that the client got the product in the right condition.
We started growing and we saw ourselves doubling every year and by the second year, we'd grown out of our home kitchen. We moved into a small facility that was our first small factory and we grew out of there in 1 year. We then moved into a bigger facility and we continued to focus only on Delhi and Delhi NCR. And then we had just about expanded our retail presence in Mumbai and Covid hit. But we worked tirelessly through Covid and, as a result, the brand saw tremendous growth at that time.
4. What was your first milestone and how did you get there?
Our first milestone was moving out of our home kitchen into a small production facility in Okhla! It was a tremendous effort moving into this facility and out of our home kitchen. It finally felt real!
5. What are your tips for an aspiring entrepreneur who wants to enter this space?
Research the product well
Spend time understanding the market
Work hard and keep at it!
6. What were the 3 best business/financial decisions you made?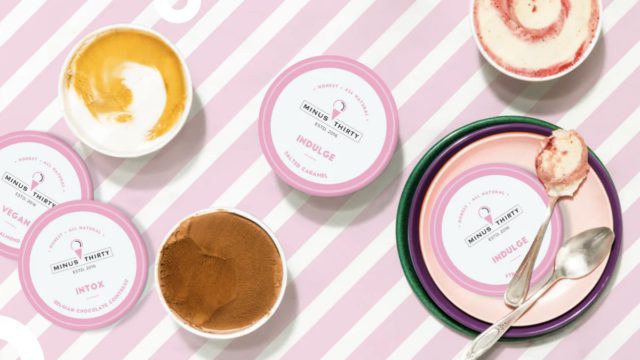 Starting off very small from our home kitchen, as we said before. That helped us control costs.
Learning to walk before we could run, we made no heavy investments early on and understood the product/market and customer.
Invested in the product and research, not in the office and other ancillary expenses.
7. How long did it take you to monetise your venture? What was the turning point?
It took us 2½ years, the pandemic was the turning point. We had thought we were going to close down and, therefore, we worked day and night to get the necessary permissions for home delivery. And we've never looked back since then. We were practically sleeping in the production facility!
8. Are you looking for funding/have acquired investment/intend to bootstrap your business?
The business is bootstrapped currently. Let's see what the future holds.
9. Who are the key employees/vendors you need to secure to work in this space (the first 5-6 hires/vendor partnerships)?
Delivery boys
Production Manager
Dairy Technologist
Cold Chain Logistics Partner
Raw Material Suppliers
Distribution
10. How do you intend to scale up/expand your business in the next 5 years?
We are working towards growing our distribution network within India, opening up new markets within India, and educating the customer about healthy, vegan, and sugar-free gelatos. For us, it's important for the customer to taste the product to understand that we don't compromise on the taste. Hence, our slogan is #tasteittoloveit.
We hope to have an extensive Pan-India presence with distribution in all states. We want to grow Minus 30 like an FMCG company.
Open up like never before and participate in conversations about beauty, entrepreneurship, mental health, menstrual & sexual health, and more. Desi women, join our community NOW!