Have you been vocal for local, lately? Ever since the pandemic, the emphasis on supporting homegrown brands has been embraced with much fervour, both by buyers and sellers alike. And it is this movement that has given rise to a number of Indian brands and startups in the last two to five years—particularly in the beauty, fashion, decor, wellness and food segments.
Made In India, Made for India, Made by India. This 73rd Republic Day, we've curated a list of 73 Indian brands that are all set to be frontrunners in their categories in 2022. Here's our watch list!
Beauty Brands
1. DEYGA ORGANICS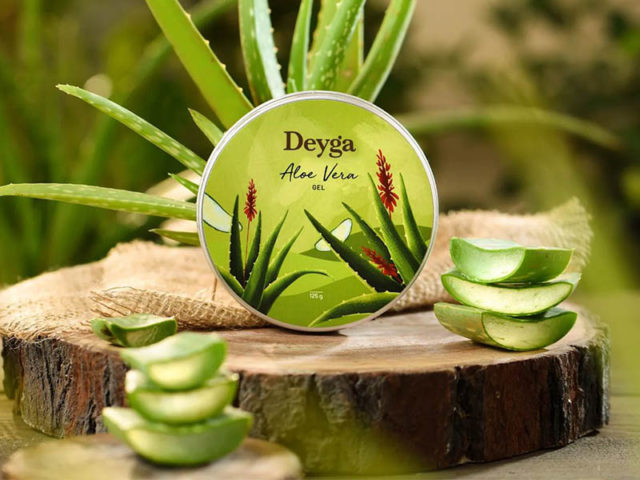 Founder: Arthi Raguram
Brand Offerings: Organic skincare, haircare, baby care, and wellness products
Deyga Organics is a skincare brand that creates handmade soaps and face packs, in addition to other offerings. A natural take on beauty, Deyga believes in organic care for the body and revels in the goodness of raw ingredients.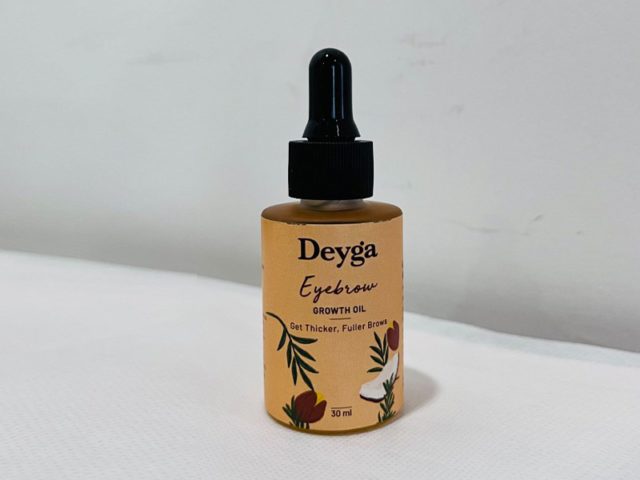 Founded by Arthi Raguram in 2018, it was her skincare journey that inspired the launch of Deyga Organics. As an athlete, Arthi would often use natural ingredients to protect her skin from sun damage. She also recalls her mother creating various face packs to treat the tan lines she had from playing outdoor sports. It was this very feeling that Arthi wanted to bring to the table with Deyga, using the knowledge of the previous generations and the healing prowess of nature itself.
Today, the brand consists of a wide range of skin and hair care products. Their bestsellers include the charcoal soap, the beetroot lip balm, the pure aloe vera gel, the hair growth oil, the rose and mulethi face pack, as well as their rosewater toner. Innovative products like combs made from neem wood and their acne kit (a trademark offering by the brand) also see a lot of customer interest.
Deyga Organics is mainly focused on catering to men and women between the ages of 18 and 40, and their products can run anywhere from Rs 290 to Rs 3,500.
Responsibly sourced and handmade, this brand is one of the movers and shakers in the cluttered space of natural beauty products.
Available On: Deyga.in
2. CINNAMON SOUL
Founder: Nidha Adeni
Brand Offerings: Luxurious skincare and bath products made from plant-derived ingredients and essential oils for the conscious consumer
Bangalore-based brand Cinnamon Soul helmed by business entrepreneur and organic formulation master Nidha Adeni is an eco-cognizant beauty brand. Nidha, a Psychology major, set up Cinnamon Soul in Decemeber 2018 to address a gap in the beauty market—the lack of good clean beauty solutions that fit seamlessly into your daily life.
The brand offers a range of bath, body and wellness products that are luxurious, sensorial and made from natural and plant-based ingredients, enhanced by the purest essential oils. Their products include cleansers, body oil, face oil, facial hair oil and baby oil, all of which are made using plant-powered ingredients like broccoli seed, milk thistle, almond, argan and jojoba. Cinnamon Soul's products are free from parabens, engineered cleansers, artificial colourants, sulfates, and synthetic aromas.
Locally sourced, all the products are made with natural botanicals, mineral-rich clays, plant-based oils, creamy butter and therapeutic grade essential oils. The brand targets customers that appreciate eco-luxury and are mindful of their buying choices. They aim to be part of the customer's self-indulgent moments and self-care rituals. Some of their bestsellers include Citrus Breeze Body Oil, Hydrating & Revitalising Beard Oil, Belly Bump Oil.
The brand's body care ranges from Rs 750 to Rs 1,500, while their bath collection ranges from Rs 300 to Rs 550.
The packaging, eco-conscious ingredients, emphasis on purity and carefully formulated products are completely in line with the emerging trends in the beauty industry.
Available On: CinnamonSoul.in
3. EARTH RHYTHM
Founder: Harini Sivakumar
Brand Offerings: Natural skincare, haircare and makeup products
Earth Rhythm is India's 1st homegrown brand that invests in independent clinical trials and research. Each of their formulas is created in house by trained Cosmetic Chemists and are made to be effective, safe and backed by scientific studies.
The brand manufactures and sells almost 99% plastic-free, certified organic, zero-waste products. Built by mompreneur Sivakumar, Earth Rhythm's organic products range from face care, shower and body care items, to hair care, and even a few zero-waste accessories. The products are certified cruelty-free (PETA approved and GMP certified), plant-based, and do not contain any artificial fragrances.
From a small homegrown effort to a brand that's raised $1.2 million in seed funding, Earth Rhythm's brand story is one to follow. The brand has also gained social equity for employing economically-weaker women and people with disabilities.
Available On: EarthRhythm.com
4. RUBY'S ORGANICS
Founder: Rubeina Karachiwalla
Brand Offerings: Organic makeup brand designed to suit Indian skin tones and textures
Launched in 2017, Ruby's Organics is India's first full-fledged organic make-up line. The brand was conceived out of a need to fill in the gap for healthy make-up products in India that suit Indian skin tones and skin textures. It aimed to revolutionise how women utilise make-up, by presenting a whole range of clean and green products.
Ruby's Organics has every one of the fundamental prerequisites of safe and healthy products, with a mix of seed butter, plant-derived oils, normal waxes, clays and minerals. The brand doesn't use water in their products, which eliminates the need for chemical preservatives as oil-based formulas require fewer measures of additives. The colours come from food-grade shades allowed by Ecocert.
This made in India brand is made with ingredients that are locally sourced, manufactured, and delivered to customers in small artisanal batches. The brand also makes a social impact by employing women from rural areas.
Available On: RubysOrganics.in
5. MYRA VEDA
Founder: Eesha Bhatia
Brand Offerings: Sustainable clean products for skincare, haircare, bath and beauty
Myra Veda combines ayurvedic botanicals derived from different beauty practices from varied cultures all over the world. Founded by Eesha Bhatia amidst the first national lockdown, Myra Veda Luxury Organics is a women-run clean beauty and sustainable brand.
Myra Veda offers a wide variety of products to choose from across bath, body, skin and hair care. All their products are free from sulphates, parabens, palm oil, mineral oil, silicones, plasticizers, phthalates, and over 400 typically used harmful & toxic chemicals. The brand is 100% vegetarian and cruelty-free. Their bestsellers include restorative shampoos, face masks, and body scrubs. The brand has also recently entered the segment of mineral makeup with its line of lipsticks.
Myra Veda is an all-women organisation, wherein women not just own and run the brand from upper administration to the base level, but are additionally given skilled training to grow in this field.
Available On: MyraVedaLuxury.com
6. LOVE EARTH
Founder: Paridhi Goel
Brand Offerings: Skincare, skincare actives, and hair care products
Launched in 2016, Love Earth is a Delhi-based herbal and organic beauty brand started by Paridhi Goel when she was only 21.
The brand's products range from face oils and serums, and tools like face rollers and guasha to eye-lash growth serum, Vitamin C sunscreen, nail growth serum, and even hair fall control scalp treatment masks. The brand's rose water, the product they launched with, continues to be a bestseller to this day. All their products are herbal and organic, free from chemicals and processing.
Love Earth also embraces the #vocalforlocal mission; every product is packed and distributed in-house to give employment opportunities to the local communities.
Available On: LoveEarth.in
7. MOTHER SPARSH
Founder: Rishu Gandhi
Brand Offerings: Eco-friendly baby and mommy care products for skin, hair, bath and body
Mompreneur Rishu Gandhi was inspired to create Mother Sparsh by her own experiences as a mom. From severe diaper rashes to harmful chemicals in baby products, this mom took it upon herself to create a brand of eco-friendly and organic offerings for babies. Today, the brand also has a range of haircare and skincare products for moms and women in general.
Mother Sparsh is an innovative brand focused on natural, eco-friendly, biodegradable, sustainable, paraben-free and chemical-free products for mommy and baby.
Infused with the goodness of Ayurveda and plant-derived ingredients, the brand's baby wipes and dashmool hair lep for postpartum hair loss are absolute bestsellers. What's more, their products are high-quality and yet, priced much better than the legacy brands in this segment.
From a bootstrapped company with Rs 10 lakh investment to an annual turnover of approximately Rs 22 crore for the financial year 2021, this brand has grown exponentially. Mother Sparsh is gaining market share and is eyeing an annual revenue of Rs 50 crore.
Available On: MotherSparsh.com
8. MAMAEARTH
Founders: Ghazal and Varun Alagh
Brand Offerings: Chemical-free and toxin-free skin, hair, baby, and body care products
In 2016, when Varun and Ghazal Alagh began Mamaearth, it wasn't to make yet another baby care brand. Avoiding plain vanilla product offerings, the husband-wife team rolled out toxin-free products and went Direct To Consumer (D2C). Mamaearth is the first brand of the company that focuses on reducing parenting stress by providing solutions to parent and baby problems in the form of safe, international standard products.
In a span of a few years, it has turned into a D2C sensation and is one of the quickest developing brands in India's FMCG sector. From six items, it has developed140-odd SKUs in child care, skincare, and hair care, and has served more than five million buyers across 500 cities. Their bestsellers include a range of keratin and onion hair fall control products, ubtan face masks and cleansers, and baby care products like body wash and baby oil.
Mamaearth is a plastic positive brand–it recycles more than two times the amount of plastic it consumes. It plants a sapling for every order placed on its website and is now working towards providing potable water across villages. Additionally, it is Asia's 1st brand with MADE SAFE certified products.
Today Mamaearth has rolled out two sister brands–Aqualogica, and The Derma Co. It has become the first unicorn of 2022 with $52 million in funding.
Available On: MamaEarth.in
9. TINGE
Founder: Sabrina Suhail
Brand Offerings: Vegan, cruelty-free makeup products for face and body
Tinge is the country's first-ever experiential brand with a range of bespoke cosmetics. Conceived by Sabrina Suhail, the art of blending different colours to create one just perfect for you, Tinge gives you meticulously crafted bespoke and unique products.
This Bangalore-based brand offers a range of lip care and lip makeup, eye makeup, base makeup, body makeup, and makeup removing products. Their bestsellers include liquid lipsticks, everyday clay-based concealers, and multi-shade sticks. The products are vegan, organic, totally cruelty-free and 100% natural.
Their clients are eco-conscious users, and several celebrities and beauty influencers have embraced and attested to Tinge products online. The brand's products are competitively priced with other mid-segment makeup brands on the market.
Available On: TingeStore.com & ShopTC46
10. SHAHNAZ HUSAIN BEAUTY
Founder: Shahnaz Husain
Brand Offerings: Herbal skincare, hair care and body care products
Given the beauty industry's leaning towards all-natural products, this age-old brand is in the spotlight again. Run by the pioneer of herbal beauty care in India, Shahnaz Husain's line of natural hair colours, glow face masks and body scrubs, and iconic kajal continue to sell strong even now.
Based on the principle of 'natural care and cures' based in Ayurveda, the Shahnaz Husain organic formulations comprise herb, flower and fruit extracts, essential oils and even precious minerals and gems. The brand has over 380 products across categories in the beauty and healthcare space.
The Shahnaz Husain Group has over 400 franchise clinics, spas, schools and shops. The brand's products are available in nearly 1,50,000 stores across 138 countries, including some of the world's most premium boutique stores like Galeries Lafayette in Paris, Selfridges and Harrods in London, La Rinascente in Milan, El Corte Inglis in Spain, Bloomingdales in the USA and the Seibu chain in Japan.
Available On: Shahnaz.in
11. JUICY CHEMISTRY
Founders: Megha and Pritesh Asher
Brand Offerings: Cruelty-free skincare, body care, and hair care products
Juicy Chemistry was founded in 2014 by Megha Asher and Pritesh Asher, who happen to be childhood best friends, turned life partners, turned business partners. The idea of Juicy Chemistry originated from the need to make products that harnessed natural ingredients that could deliver results. The brand offers 100+ certified organic products across the face, body, and hair care, which are clinically tested, natural and organic, cruelty-free and handmade.
They work with organic-approved farms that cultivate ingredients with care, steering clear of GMOs, pesticides, and fertilisers. The brand uses processes like cold-pressing, steam distillation, sedimentation, and natural filtration, and manufactures products in small batches to maintain quality. Their bestsellers include the Chilli, Horsetail and Blackseed Hair Growth Oil, the Bulgarian Rosewater, and the Blood Orange lip scrub.
In 2021, the brand successfully raised $6.3 million.
Available On: JuicyChemistry.com
12. BOSS LADY
Founder: Kajol Bafna
Brand Offerings: Vegan, cruelty-free cosmetics for face and body
Launched in February 2019 by Kajol, the brand was conceived out of the founder's adoration and enthusiasm for colours and makeup suitable for all skin types.
Boss Lady was created keeping in mind the necessities and patterns of the millennial Indians. The products are available in quirky, fun and imaginative shades. Their bestsellers include matte lipsticks, highlighters, multipurpose sticks and eyeliners. The makeup is vegan, cruelty-free and competitively priced to fit into the mid-segment.
The brand's target audience is all makeup-wearing people from the age of 23 to 37 – vegan, practitioners of cruelty-free lifestyle, the LGBTQIA community and their allies, and just about anyone who enjoys wearing good quality makeup.
Available On: BossLadyCosmetics.com
13. DOT & KEY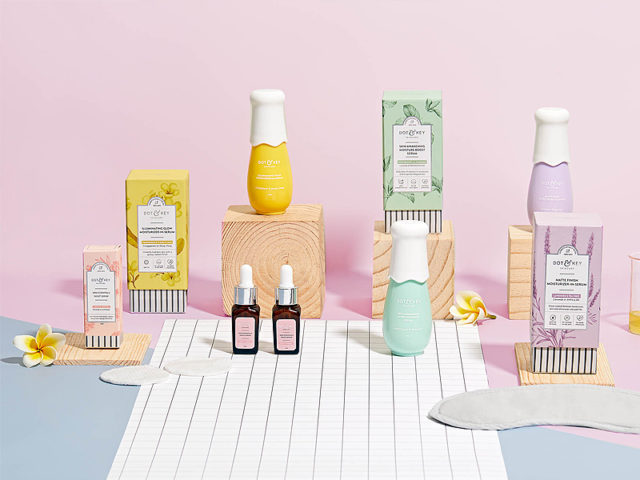 Founders: Suyash and Anisha Saraf
Brand Offerings: Colourful, attractive sustainable packaging. An entire range of products that cater to face, body and hair. Multitasking products.
Dot & Key was started by Kolkata based couple-preneur Suyash & Anisha Saraf, who realised that while there are plenty of skincare and hair care products in the market, there are few that address needs such as underarm darkness, hair damage caused by sun exposure and other such issues.
Ever since its launch, the brand has seen a great response from buyers across the country – making it an extremely popular go-to label for holistic skin and body care. So much so that beauty retailer Nykaa also picked up a stake in the brand recently, as it continues to grow from strength to strength.
To expand this footprint, Dot & Key also recently launched a nutrition-focused range for women.
Available On: DotAndKey.com
14. MINIMALIST
Founders: Mohit and Rahul Yadav
Brand Offerings: Skincare and skincare actives
Founded in 2020, this Jaipur-based D2C brand has quickly become a hot favourite among beauty enthusiasts and influencers. Often touted as the desi version of the global brand The Ordinary, the brand prides itself on being transparent about its ingredients and dosages in every bottle. Just like the name suggests.
Bestsellers from the Minimalist include the Vitamin C serum, niacinamide, hyaluronic acid, and anti-ageing serums.
The company claims to be growing 100% month-on-month and has carved a spot in the skincare actives space–a hot new segment that was until recently exclusive to international beauty giants only.
Available On: beMinimalist.co
15. KIRO
Founder: Vasundhara Patni
Brand Offerings: Vegan, cruelty-free cosmetics for face and body
A clean beauty cosmetics brand, Kiro products have high colour pay-off and are long-lasting.
100% vegan, cruelty-free and paraben-free, the brand's cosmetics are infused with enriching carrier oils, and the shades are formulated keeping Indian skin tones in mind.
Their present roster of products has velvety matte lipsticks, luxe liquid tones and highlighters, and blushes. The brand's bestsellers include the glow-on blush duo, their makeup combos and value kits, and the high-def soothing eyeliner pencils.
Kiro is designed to be your daily wear go-to cosmetics brand which focuses heavily on neutral shades that can be worn from night to day. They are also one of the first beauty brands to offer 3D-printed packaging in India.
Fashion Brands
16. TEEJH
Founders: Maya Varma Singh and Satish Singh
Brand Offerings: Ethnic jewellery and apparel brand
Founded by Maya Varma and Satish Singh in 2019, Teejh encapsulates the art of creating ornaments rich in heritage that have been a part of Indian tradition and culture since time immemorial. The brand is born out of a strong sense of self, and the country's history and its roots.
Teejh jewellery and sarees are an amalgamation of modern aesthetics and traditional elegance. The jewellery is handcrafted in high-quality brass and metal by Indian artisans who champion age-old techniques. The collections are rooted in simplicity, and each piece is intricately created to embody quality craftsmanship while still being affordable and easy to maintain.
The brand predominantly offers silver oxidised jewellery and its various combinations with pearls and finely cut gemstones, however, they have recently also launched a line of gold-plated jewellery. The appeal of the brand's jewellery transcends generations, making it appealing to new age millenials as well as baby boomers.
The brand's best selling collections include Shringar (an exuberant festive collection), Gauhar (celebrating the beauty and grandeur of colours), Kushrang (inspired by the sun motif and the summer season), and Rumi (a boho-inspired collection). The Rajwada collection revelling in royalty, and opulence is a go-to for bridal jewellery.
The brand sells jewellery sets, earrings, bracelets, chokers, rings, nose pins, anklets, toe rings, and more. They also offer pre-styled sets of jewellery and saree combinations. Their price range varies from Rs 199 to Rs 5,999.
On the apparel front, it is their mulmul sarees and one-of-a-kind Afghani pieces that steal the show.
The brand has a monthly feature called IAMTEEJH where they celebrate and unfold untold success stories of unstoppable and inspiring modern Indian women who are following their passion. In just over 2 years of launch, the brand has been able to create a 95K+ strong community of independent women who value and cherish the art, textile, craft and culture of India.
Teejh plans to explore creating more jewellery and saree crafts from different parts of the country in the future, as well as foray into new product categories that strongly revolve around utilising and promoting local talent in India. From phulkari to baandhni, from bamboo weaves to block printing, from dhokra craft to Meenakari, they are determined to continue to build value by creating an ecosystem of fair trade that not just preserves and revives traditional craft, but also provides sustainable economic development of the artisans the brand works with.
Available On: ​​Teejh.com
17. SUTA
Founders: Sujata and Taniya Biswas
Brand Offerings: Handwoven, handcrafted sarees
The word Suta means thread, and also happens to be the syllables in the names of founders Sujata and Taniya–both designers by choice and sheer passion.
The brand Suta is a fresh design house that focuses on making a range of ethnic wear that revels in traditional methods, yet features contemporary design aesthetics.
From soothing pastels and subtle prints to ruffles, frills, and bold patterns, Suta offers a variety of designer sarees made in silk, mul khesh, jamdani, and more. The brand also features designer blouses that boast fun geometric patterns, textures and colours that can help dramatise any saree.
What started as a small humble brand, with just two individuals juggling every possible role, today five years later is a beautiful community that is backed by nearly fourteen thousand plus artisans from across the country, along with hundred plus employees. Suta is among the few saree brands that seem to have captured the interest and attention of the millennial generation.
Available On: Suta.in
18. THE LINE
Founder: Natasha Khurana
Brand Offerings: Fine jewellery
Born in a family that owned a jewellery business, Natasha Khurana was fast able to understand that gone were the days of over the top, loud jewellery. She launched her jewellery brand, The Line, in 2015, which focuses on making jewellery more wearable for the younger generation.
Inspired by the concept of understated luxury, the jewellery label handcrafts sleek and modern designs with 18K gold plating and semi-precious and precious gemstones like diamonds, pearls, emeralds, sapphires, and rubies. The designs largely revolve around straight lines and geometric shapes, and it's their minimalist earrings and pendants that are among the brand's bestsellers.
Available On: The-Line.in
19. PERONA
Founder: Shruti Mangla
Brand Offerings: Handbags and apparel
Perona is an apparel and accessories brand that puts the spotlight on new age minimalism. The brainchild of Shruti Mangla and husband Puneet, Perona targets rethinking design and focuses on making structured clothing and accessories that feature a luxe black and white palette. With an emphasis on custom-tailored outlines and silhouettes, the brand is ideal for those looking for a spin on casual dressing.
Perona comes as a much-needed refresher, igniting that Marie Kondo-Esque satisfaction. The designs are inspired by modern simplicity that shares commonality with the Japanese Zen philosophy, taking cues from nature, architecture and art.
For men, the brand stocks tailored jackets, tee-shirts, formal shirts and kurtas and a large collection of bags—making it a one-stop shop for all your purchasing needs. The brand's women's clothing includes smart dresses, structured casual wear, and a range of leather handbags in many different styles and colours.
Available On: Perona.com
20. THERE!
Founder: Ankita and Gayatri Bansal
Brand Offerings: Denim apparel
Ankita and Gayatri are the sister-sister founders of THERE! An Indian denim brand that specialises in statement-making silhouettes and well-tailored wearable fits, the label offers a range of trousers, dresses, tops, and jackets that combine fun and playful elements like vibrant colours, ruffled hemlines, and a play on sizing.
While neither of the sisters has had formal design education, they pride themselves on having the knack to spot trends and anticipate what the market would want. The brand is a haven for denim lovers, offering the fabric in different silhouettes, fits, and washes across the apparel category.
Despite denim being an industrially polluting fabric, the brand believes that sustainability goes beyond fabric, and thus focuses on being conscious throughout the fashion cycle.
Available On: ThereYouGo.in
21. THE INDIAN ETHNIC CO
Founders: Hetal and Lekhinee Desai
Brand Offerings: Handmade sarees, apparel, accessories, home
The Indian Ethnic Co features a rich, striking and timeless collection of handmade sarees. Created by mother-daughter duo Hetal and Lekhinee Desai, the brand proved to be a viral hit when they used dance choreography as a marketing tool for their collections.
The brand has also launched a line of co-ord sets, dresses, kurtas, leisurewear, tops and blouses, and skirts and dupattas in the apparel space. They mirror their aesthetic in their jewellery line, accessories line (bags and shoes), and home decor and furnishing collections.
While the brand's offerings run wide and deep, it is their hand block print sarees that are an absolute hit.
Available On: TheIndianEthnicCo.com
22. ZARIIN
Founders: Mamta and Vidhi Gupta
Brand Offerings: Jewellery
Founded in 2010, Delhi based Zariin is the brainchild of sister duos–Mamta and Vidhi Gupta. Zariin is a jewellery label that makes high-quality jewellery for everyday wear. The brand focuses on the intricate design and maintains a minimal aesthetic. Their pieces are handcrafted and make use of uncut semi-precious stones in 22kt gold.
From bracelets, rings, earrings and necklaces to the more unconventional head jewellery, Zariin offers a large selection of jewellery. Their gift boxes and styles sets are also fast movers during the festival and wedding seasons.
Keeping affordability and wearability at their core, Zariin was quick to acquire global praise and was picked by several international stores. The brand's jewellery has been worn by Bollywood stars like Sonam Kapoor, Deepika Padukone, and Priyanka Chopra.
Available On: Zariin.com
23. PAIO
Founder: Shweta Nimkar
Brand Offerings: Shoes
PAIO is a cruelty-free, sustainable, and conscious India-based footwear brand for men and women. Established in 2013 in Mumbai by Shweta Nimkar, Paio Shoes are painstakingly handcrafted by traditional karigars who have acquired and perfected their speciality for ages. Also, the brand is PETA-endorsed and vegan-friendly.
PAIO was established with a solitary plan to make versatile footwear utilising local design inspirations and craftsmanship. The design sensibilities are a blend of modern art and traditional cultures.
PAIO founder Shweta Nimkar has almost a decade of experience and involvement with the fashion and footwear industry along with a family legacy in textiles and sustainability.
The vegan footwear brand is committed to utilising only vegan alternatives to genuine leather, therefore uses a variety of fabrics such as cotton, hemp, and jute in its collections.
Available On: Paio.co
24. TJORI
Founder: Mansi Gupta
Brand Offerings: Jewellery, apparel, home, baby care, beauty
Launched in 2013, Tjori focuses on selling Indian handcrafted products to a global audience. It collaborates directly with manufacturers, suppliers, artisans, and craftsmen and exhibits exquisite items from hyper-local markets.
Founded by Mansi Gupta, the brand has a diverse collection that runs wide and deep. They sell everything from apparel and jewellery to accessories, wellness products, baby apparel and baby care products, and beauty and home products too.
However, it is their clothing and jewellery collections that seem to be the frontrunner categories. The cotton kurtas, kalamkari and Kota work, Resham juttis, statement chokers and earrings are all hot favourites.
The brand operates and deeply depends on the concept of #buylocal, and aims to preserve the craftsmanship of Indian artisans and give them a global stage.
Today Tijori products have a footprint in more than 190 countries.
Available On: Tjori.com
25. DHWANI BANSAL JEWELLERY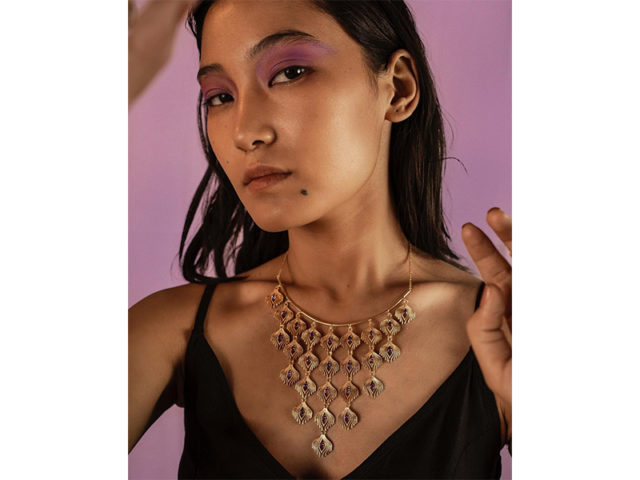 Founder: Dhwani Bansal
Brand Offerings: Handcrafted brass and gold-plated jewellery
A fashion jewellery label based out of Bangalore, Dhwani Bansal Jewellery revels in clean lines, geometric structures and understated elegance. The pieces are designed to have a timeless appeal and are handcrafted keeping modern-day silhouettes in mind.
The brand offers brass and gold-plated earrings, rings, bracelets, necklaces and pendants. Their bestsellers include the Takae Cuff, Inaayat Necklace, Cyra Pendant, Arezoo Necklace, among others. The average price point for their jewellery is between Rs 5,000 and Rs 8,000–a value offering, given the brand's design sensibilities. Their target customer is the young, modern woman who has a global aesthetic and likes to invest in wearable high-fashion jewellery.
Available On: DhwaniBansal.com
26. AKS CLOTHING
Founder: Nidhi Yadav
Brand Offerings: Modern ethnic womenswear
In 2014, 25-year-old Nidhi Yadav started AKS, a modern ethnic clothing line for women, with a seed capital of just Rs 3.5 lakh! Today, the company has a turnover of over Rs 137 crore!
The brand is known for its exquisite designs, long-lasting materials and comfortable styles. AKS offers elegant women's clothing with a focus on ethnic wear and fast fashion. They offer new styles every 15 days and provide an affordable solution to women who are always on the lookout for trendy, everyday ethnic wear.
The brand targets women in the age group of 18 to 35, and it's their block print dresses, fusion wear sarees, and kurta sets that are among their bestsellers. The brand also has a range of clothing for men and kids, maternity wear, and footwear.
Available On: AKSClothings.com
27. GATIM
Founders: Sneha Kariwala and Aakriti Gupta
Brand Offerings: Ethnic wear that's fashionable and comfortable.
Gatim fashion caters to the strong, independent and fashionable Indian women of today, offering a mindblowing range of kurta, kurta sets, suit sets, dresses, kaftan and loungewear. Providing trendy, affordable, comfortable and high quality daily wear styles to women belonging to every stratum of society.
Founded by Sneha, a NIFT graduate, along with her sister-in-law Akriti, in November 2019, Gatim started bringing in profits within the first months of its existence. As of today, it has 16 profitable retail outlets all across Kolkata.
Gatim has established itself as a leading brand of modern ethnic wear. Its products are known for their unique designs, exquisite prints, vibrant colour palette, and breathable fabrics. Sneha and Akriti's 5-year plan for their brand includes establishing 100 company owned and run outlets along with considerable expansion in the e-commerce world.
Available On: Gatim.in & ShopTC46
28. PASTELS AND POP
Founders: Akanksha and Aarti Chhabra
Brand Offerings: Shoes
Sister duo Akansha and Aarti Chhabra are the founders of the Bengaluru-based handcrafted jutti brand, Pastels and Pop. Their products are known for their distinctive designs, supreme quality, excellent craftsmanship, and intricate detailing.
The idea was first conceived when Akrti and Akanksha happened to meet a jutti-maker turned construction worker back in 2014. What further fuelled their will to start this venture was their love for the designing process along with the untapped potential of high-quality, affordable designer ethnic wear in Bengaluru and other South Indian cities.
The brand features an impressive collection of footwear for various styles and occasions. From casual daily wear slides to exuberant bridal juttis, Pastels and Pop offers all this and much more. Other styles that the brand incorporates in its product line include floral, boho, festive, casual, travel, and designer collections.
Available On: PastelsAndPop.com
29. BUTT CHIQUE
Founder: Kamakshi Agarwala
Brand Offerings: Shapewear, nipple pasties, body tapes for every kind of body
Founded by Kamakshi Agarwala in 2020, Butt Chique has reinvented shapewear by simply making it more accessible and relevant for a wider range of body types. Their shapewear is roll-free despite being high-compression. The garments are seamless and even have a crotch hook opening.
They focus on four different kinds of shapewear, each of which is available in black and nude shades.
In 2021, they launched nipple pasties and body tapes in four different colours–allowing women to go bra-free. The brand has been worn by several body positive influencers and is among the frontrunner Indian brands in this category.
Available On: ButtChique.com
30. BLISS CLUB
Founder: Minu Margeret
Brand Offerings: Leggings, tops, and sports bras
Minu struggled to find the right activewear in India and decided to fill the gap by launching her brand. Instead of going the way of existing brands that would just 'pink' and 'shrink' men's activewear, Minu focused on creating quality activewear that runs to larger sizes to be more inclusive with her products.
A bestseller, their ultimate leggings come with four pockets, which is a very underrated value prop for women's clothing. They also sell cycling shorts, ultimate shorts, two lengths in capris, and flared bottoms. They recently launched five types of tees, some of which have pockets on the sleeves, and a line of sports bras and support bras.
The brand names its colours after real women like Bulbul Burgundy, Naina Navy, Monica Mauve, and more. They swear by comfort, support, style, and functionality. Worn by plus-size influencers like Aashna Bhagwani, the brand promotes body positivity, where they have sizes ranging from XS to XXXXL.
They also have a community called #WomenWhoMove to promote all things fitness, from dance to yoga.
Available On: BlissClub.com
31. HOUSE OF CHIKANKARI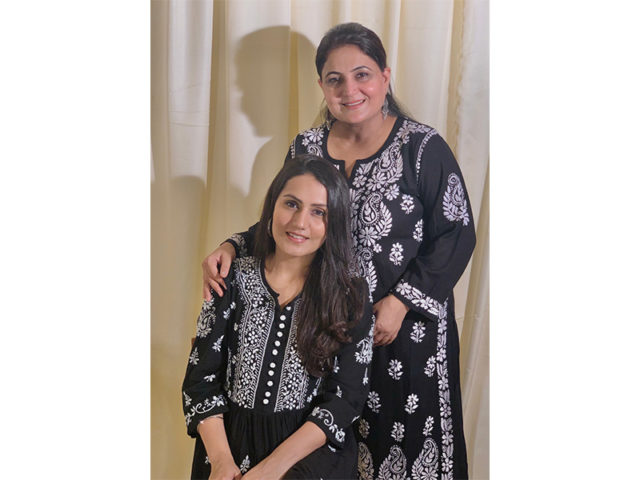 Founder: Aakriti Rawal and Poonam Rawal
Brand Offerings: Womenswear and accessories
Launched in October 2020, House Of Chikankari strives to re-instil the pride of Indian artisans by giving them a platform where they can showcase their work. With a special focus on Chikankari, a delicate form of hand embroidery from the city of Lucknow, the brand curates womenswear and accessories that feature this beautiful work from the land of Nawabs.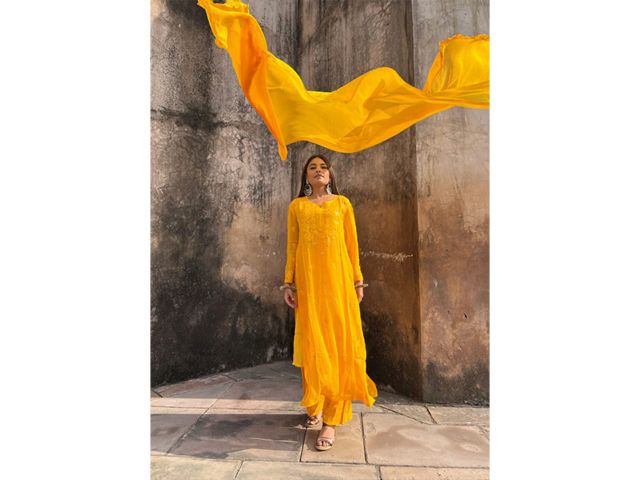 Women between the ages of 18 and 40 are their biggest customers, especially women who are vocal for local (influencer Masoom Minawala was seen in their creation), women who love and appreciate exquisite embroideries and craftsmanship. The brand's bestsellers include their Zainab Mul Printed Kurta, the Gulnar Anarkali Set, and the beautiful Umaiza Kurta. The brand sells kurtas, kurta sets, bottom wear, occasion wear, and accessories too.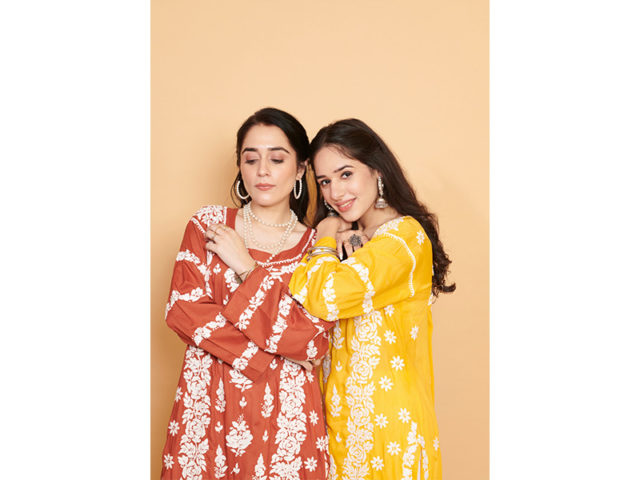 Priced from Rs 1,650 to Rs 8,000, House Of Chikankari has something unique for a wide range of budgets. Their sizes run all the way up to 4XL, so that's a big plus.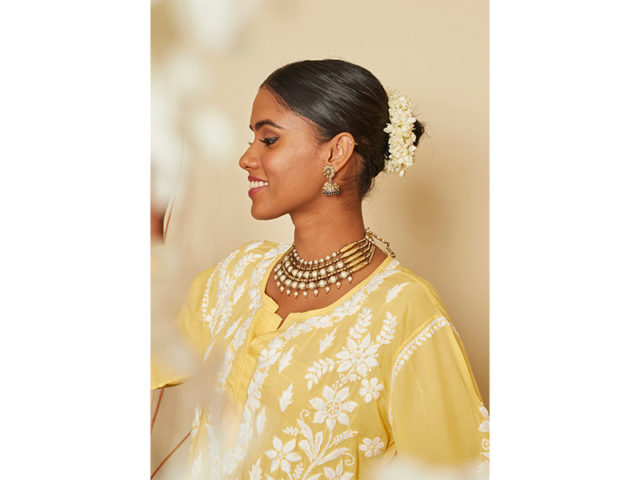 Available On: HouseOfChikankari.in
Food Brands
32. LE15
Founder: Pooja Dhingra
Brand Offerings: Macaroons, cakes, pastries, and cheesecakes
Le15 Patisserie was started in 2010 by Chef Pooja Dhingra with the idea of bringing a little bit of Paris to India. Their main goal has always been to bring their customers moments of joy through their baked products. 10 years later, Le15 has revolutionised the pastry industry in India.
Founded by Pooja Dhingra who is fondly known as the 'Macaron Queen of India', Le 15 offers a range of baked desserts including their award-winning macarons, cupcakes, cakes, tarts and much more. All items are prepared and produced in their central kitchen located in Mumbai, with the utmost care, precision, extreme attention to detail and accuracy. While their fresh baked goods are available for delivery in Mumbai, they ship a variety of pre-packed products all across the country.
The patisserie caters to a large number of custom gifting, cakes, corporate gifting orders and other celebrations. Today, Le15 has won several awards under their belt, which include Best Patisserie by The Times Food Awards, Best Patisserie in India by Travel and Leisure India and many more.
Available On: Le15.com
33. BLUE TOKAI
Founders: Namrata Asthana and Matt Chitharanjan
Brand Offerings: Premium coffee products
From freshly roasted and ground coffee beans to cold brews, easy-pour sachets, brew bags and starter kits, Blue Tokai has come a long way since its launch in 2013.
The brand sells premium coffee products, all supplied from their own 23 farms and estates across the country. Blue Tokai retails at cafes in multiple locations in major cities like Delhi, Mumbai, Gurgaon, Bangalore, Kolkata, and Noida. They recently launched their cafe in Hyderabad.
For the coffee connoisseur, Blue Tokai has a selection of coffee brewing equipment, grinders and spare parts on their website. They offer maintenance services on the equipment at a charge. And of course, they also retail coffee mugs as part of branded paraphernalia. All in all, a one-stop-shop for the true coffee lover.
Available On: BlueTokaiCoffee.com
34. COUNTRY BEAN
Founder: Aditi Somani Satnaliwala
Brand Offerings: Cafe-like coffee at home
Aditi wanted everyone to be able to make delicious sugar-free coffee at home and that's why Country Bean's best selling offering is their instant coffee which comes in six flavours: Original, Berry, Hazelnut, Caramel, Vanilla, and Choco Mint.
And if you're not a coffee drinker, the brand also retails coffee spreads for bread, so that you can enjoy a sliver of that rich coffee taste that pairs so well with food. Best of both worlds, some would say.
With a selection of filter coffees, hot chocolates, milk frothers, and other drinkware like mugs, tumblers, and flasks, Country Bean is among the new wave of Indian coffee brands that are capturing the customers' attention.
Available On: CountryBean.in
35. THE ODD GUMNUT
Founders: Laura Christie Khanna and Kunal Khanna
Brand Offerings: Kombucha and peanut butter
The Odd Gamnut produces and sells healthy nutritious foods and sparkling probiotic beverages. Their marquee product is the raw, unfiltered probiotic Rise Up kombucha–India's only zero-waste kombucha brand, priced at Rs 600 for a pack of 4.
They also sell a great old school style peanut butter packed with plant protein that retails at Rs 280 for a 200g jar.
What's rather unique is their offering of live culture products like their wild yeast starter to make your sourdough bread, milk kefir (meant to be a more nutritious alternative to dahi or chhaas), and kombucha SCOBY (which can be used to brew your Kombucha at home).
Available On: TheOddGumnut.com & ShopTC46
36. DOUGHP SHOPE
Founder: Sarthak Varma
Brand Offerings: Edible cookie dough
How many times have you been baking something and stealing a lick or two off of the spoon or mixing bowl, just because the batter tastes so good? Doughp Shope is a homegrown online store that caters to this very common habit, by providing edible cookie dough in jars full of goodness!
The food-tech startup from Delhi-NCR is run by three undergrads who are offering to satisfy your sweet tooth with their eggless cookie doughs. They can be used in baking recipes or even enjoyed on their own.
The brand offers a range of flavours like Oreo, choco chip, red velvet, vanilla sprinkles, and dark chocolate. The average price for a 300g jar of edible cookie dough is Rs 320.
Available On: DoughpShope.com & ShopTC46
37. NATIVE TONGUE
Founders: Ruchira and Rohan Sonalkar
Brand Offerings: Nuts, spreads, relishes, and dips
Native Tongue, a Mumbai-based startup, is bringing to the spotlight recipes made out of local produce and indigenous ingredients. Launched in 2018, the brand offers an assortment of jams, relishes, savoury spreads, dips, fruit cordials, nut butter, dessert sauces, and preserves.
Every jar is a celebration of desi flavours as the brand puts a new-age twist on old school favourites. What's more, their beverages like the smoked aam panna and the pink guava nectar are also big hits.
Native Tongue has experienced quite a year, being picked up as a favourite gifting option by leading magazines. It was also among the top 5 finalists in a worldwide mustard competition in 2021.
The brand's products range between Rs 250 and Rs 350, on average. Also, watch out for their festive packages, and special seasonal flavours that retail for short periods.
Available On: NativeTongue.in & ShopTC46
38. MAATICHA
Founder: Zeeba Kazi
Brand Offerings: Monofloral honey
Maaticha is now a retail brand run by the third generation of a family of farmers. Bringing together the urban needs for farm-to-table produce, the brand's objective is to sell to you what they eat! And this includes a range of monofloral jars of honey (wildflower, tulsi, jamun, ajwain), and staples like Alphonso mangoes, mango murabba, and moringa leaf powder.
Their jars of honey are priced between Rs 285 and Rs 360 for 200g, while the moringa leaf powder sells for Rs 200 (150g).
Their small-batch products are responsibly sourced, 100% natural, and rich in ayurvedic properties. Each honey jar has a distinct colour and flavour profile owing to the individual flower nectar it is derived from.
Available On: Maaticha.MyInstaMojo.com & ShopTC46
39. CHAIOM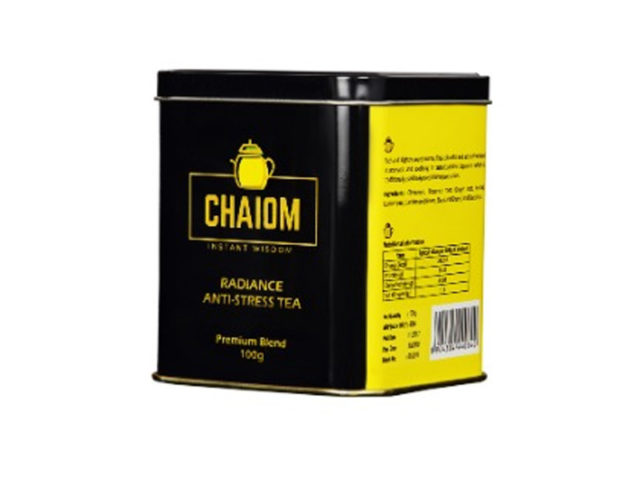 Founder: Payal Agarwal
Brand Offerings: Tea
Entrepreneur Payal Mittal Agarwal's quest to start a tea company led her to move from her hometown Siliguri to Gurugram–the city she now calls home. An active entrepreneur, Payal had earlier started a playschool and Cuppa Java restaurant in Siliguri. Her third venture Tranquilitea, which led to the Chaiom brand, is making the best of India's rich tea production.
The idea came to her when she was on vacation and met a woman in Slovenia, who had never been to India but still had a collection of over a hundred varieties of Indian tea.
Today the brand carries more than 160 varieties of tea blends comprising unique ingredients which cater to different segments relating to health and wellness. Since its inception in April 2017, it has sold 15 million cups of tea (in terms of serving capacity). The Gurugram-based entrepreneur sources raw material directly from tea gardens in Darjeeling eliminating the middlemen who sell in bulk.
They also offer customisations to bigger clients like P&G and IIM-B. The brand clocks an annual revenue of Rs 2 crore (approx).
Available On: Chaiom.in
40. THE WHOLE TRUTH
Founder: Shashank Mehta
Brand Offerings: Protein and energy bars
A brand that lists all their ingredients on their packaging, The Whole Truth range of health foods is soon becoming a hit with fitness enthusiasts. The brand's protein bars in flavours like espresso cocoa, peanut butter, cranberry, coconut cocoa, orange cocoa and twofold cocoa are among their bestsellers.
They also focus on a line of other healthy foods like muesli, peanut butter, energy bars, and mini protein bars which are meant to serve as a quick on-the-go snack.
A unique offering, it's the brand's immunity balls loaded with the goodness of turmeric, star anise, dark pepper, matcha green tea, cranberry, and ginger that's been gaining popularity since the pandemic.
All in all, this gluten- and additive-free label has secured a spot in the brands to watch out for in the 2022 list.
Available On: TheWholeTruthFoods.com
41. NUTTY YOGI
Founder: Pallavi Gupta
Brand Offerings: Healthy and organic food products
From daily essentials and healthy breakfast options to handmade condiments and superfoods, Nutty Yogi focuses on offering healthy and organic food products that blend the goodness of traditional recipes with the purity of quality ingredients.
Their products contain zero additives and are free from preservatives, colouring agents, and chemicals. The brand also does not use any added sweeteners, rather it utilises natural sugars that are derived from dates, honey and coconut palm sugar. All their ingredients are locally sourced.
A great place for people with dietary and lifestyle concerns, the brand also offers products suited to vegan diets, diabetic-friendly products, products for digestive health, gluten-free products, heart-healthy products, and weight management foods.
Available On: NuttyYogi.com
Decor Brands
42. RUGS AND BEYOND
Founder: Sakshi Talwar
Brand Offerings: Rugs and carpets
The huge gap in the market was what birthed the idea for Rugs and Beyond–Sakshi would see the "made in India" label everywhere yet saw a huge gap between local artisans and weavers and the final consumer.
Therefore she created Rugs And Beyond, a brand specialising in handmade rugs and carpets where each product is 'one of a kind', which is also one of the brand's USPs. They create carpets in a variety of materials like wool, silk, and natural fibres, and a range of sizes right from 2×3 to 8×10. They also accept custom orders from clients for extra large rugs or specific designs.
Their bestsellers include a floral print Kashmir rug, a Victorian hand-knotted Persian rug, a peacock pure silk handmade rug, and a reg vintage Afghan rug.
Available On: RugsAndBeyond.com
43. NICO BAR
Founders: Simran Lal and Raul Rai
Brand Offerings: Home decor and lifestyle products
Nico Bar is a homegrown fashion and lifestyle label that seeks to blend Indian sensibilities with functional aesthetics. The brand's aesthetic is minimal, simple, and modern. It aims to design products that one would not find in India and thus has a worldly allure. Nico Bar offers home decor and lifestyle products that are modern and contemporary.
The brand also offers men and womenswear, accessories and jewellery, all of which are crafted keeping comfort in mind. Fun, playful and youthful designs that are inspired by natural flora and fauna prints can be seen on their range of cushions, linens and beddings.
Nico Bar prides itself on being an eco-conscious brand and has successfully reduced its plastic waste drastically. They believe in the concept of slow and circular fashion, and thus create small batches of their collections, while focusing on quality.
Today, Nicobar has 15 stores across the country, including four pop up stores in New Delhi.
Available On: NicoBar.com
44. VAANI
Founders: Purva Khole and Chandni Shah
Brand Offerings: Ceramic dinnerware and serveware
Vaani infuses creativity into kitchen decor. Handmade, lead-free and microwave and dishwasher safe, the brand has a curated selection of kitchenware that is intentionally unconventional. Each piece is beautiful enough to serve its practical purpose as well as look stunning in your crockery cabinet like a decor piece when not in use.
The brand offers a curated selection of products sourced personally by the founders themselves. From coffee mugs and food platters to salad and soup bowls, their product range looks premium but is available at extremely affordable prices. Consider this a middle-class women's FabIndia in the serveware category–anything comparable in the market would set you back a few thousand rupees per piece.
Ceramic and handmade, the Amber Nut Bowl is perfect for serving nuts or a snack while the Blue-Green Serving Platter cum eating plate with traditional design is a must-have for your next house party. Their Green Leaf Coffee/Tea Mug is a great way to start your day, the Blue Pasta Bowl is a binge-session companion, and the Blue Serveware makes date nights extra special. All of these are among the brand's bestsellers, although they keep adding new pieces to their collection every quarter.
Available On: VaaniCrafts/Instagram & ShopTC46
45. TERRACOTTA BY SACHII
Founder: Sachii Vishrut
Brand Offerings: Terracotta serveware
This brand connects traditional pottery clusters across the country with the end consumers via e-commerce. Founded by Sachii Tripathi, the brand's vision is to bring back the use of clay earthenware in our everyday lives. Terracotta – the most basic of all materials – literally means baked earth.
Terracotta by Sachii offers functional and decorative products including cookware, serve ware, home and wall décor, and even architectural accessories like tiles, all based in terracotta clay. The brand's products have an artistic aesthetic appeal and what's more, they're all-natural, sustainable and biodegradable, too.
From dinner sets, coffee mugs and tea kettles to biryani pots, Matsya bowls and aroma diffusers, they have a wide selection of clay products that would easily make for conversation starters at dinner parties.
Available On: TerracottaBySachii.com & ShopTC46
46. CHUMBAK
Founders: Shubhra Chaddha and Vivek Prabhakar
Brand Offerings: Apparel, accessories, home, and living
Starting as a magnet brand, Chumbak has come a long way. Its range of home decor, apparel and accessories share the same design language – colourful, quirky and drawing inspiration from India as a subject. From mugs to watches to home decor, their range is extensive and acts as a perfect solution if you're looking for an option to brighten up your wardrobe or surroundings.
Chumbak is a fabulous example of a brand that grew successfully on digital platforms. And what's more, Chumbak was one of the first Indian brands to be profiled in a Facebook case study.
Available On: Chumbak.com
47. THE LABEL LIFE
Founder: Preeta Sukhtankar
Brand Offerings: Apparel, accessories, home, and living
The Label Life is an elevated lifestyle brand that focuses on trend-based pieces curated by 'style editors' Sussanne Khan, Malaika Arora, and Bipasha Basu. From date night dresses and beachwear essentials to beautiful linens and tableware, the platform, while publicised by its celebrity ambassadors, features mid-range products, comparable to Zara, H&M and more.
Their apparel runs up to size XXL, and it's their printed tops and dresses that seem to be among the hot favourites with customers. The brand is soon expected to venture into personal care, beauty, and loungewear next and has recently sold a 90% stake to GOAT Brand Labs.
Run by a women-led team, the brand is affiliated with nearly 200 plus women employees and their families.
Available On: TheLabelLife.com
48. GOOD EARTH
Founder: Anita Lal
Brand Offerings: Serveware, bath and bed linens, home decor, and more
For many, this well-known brand name symbolises everything pretty. Good Earth is a 25-year-old legacy brand that combines traditional Indian art with modern values like sustainability, while still being vocal for local.
From dining, drinkware, decor and textiles to apparel, jewellery and kidswear, Good Earth was a frontrunner in the sustainability movement among lifestyle brands. They're known for their beautiful prints and artistic pieces that embody cultures and aesthetics from across the globe.
Among their bestsellers is their home decor collection with the most beautiful vases, centrepieces, cutlery, dinnerware and bedspreads. A celebration of colours, this brand has an evergreen quality that seems to transcend generations.
Available On: GoodEarth.in
49. ADDRESS HOME
Address Home is one of India's most iconic luxury home decor brands. They feature chic, contemporary designs suited to global tastes.
In the high-end category, the brand is famous for its decor pieces, crockery, linens and cushions. They cater to an audience that's looking for an elegant, timeless and classy aesthetic.
Most of their collections feature 24ct gold accents, whether by plating or hand painting. The designs are intricate and the style is very European.
The brand also retails a line of light fixtures, apparel and gifting options that are an extension of their main decor brand.
Available On: AddressHome.com
50. AA LIVING
Founder: Rohina Anand Khira
Brand Offerings: High-quality bed and bath textiles, rugs, and accessories
This Mumbai-based brand recently launched an e-commerce platform to cater to a pan-India audience. AA Living is famous for its quality bath and bed linens. Made from high-quality cotton, the brand adopts fair trade practices, which gives everyone, including the farmer that harvests the cotton, a fair price.
From 1000 thread count Egyptian cotton bedsheets to monogrammed towel sets and rose gold votives, the brand serves up an affordable dose of luxury in evergreen styles that cater to a wide variety of tastes.
Their clients include Bollywood's finest from Kareen Kapoor & Saif Ali Khan, to Anushka Sharma, Shahid Kapoor, Jacqueline Fernandez, and more. Their client list also includes corporate bigwigs like Mahindra, Jindal, Lodha, and Poonawala.
Rohina often shares home hacks and DIY decor videos on her personal Instagram page and has gained quite a bit of following from home decor enthusiasts.
Available On: AA-Living.com
51. THE BOMBAY STORE
Founders: Lokmanya Balgangadhar Tilak and Sir Jamshedji Ratanji Tata
Brand Offerings: Ethnic and contemporary artefacts, home decor, accessories, and more
Founded by the iconic duo of a great Indian patriot and a legacy businessman, the first store which was launched in 1906 once hosted Prime Ministers Jawaharlal Nehru and Indira Gandhi.
A piece of history and part of the Swadeshi movement in India, the brand continues to be relevant today with the new vocal-for-local wave. They offer a range of handcrafted home decor products made by Indian artisans.
A great place to shop for unique decor items, you can get traditional kullads, Indian artefacts, decorative idols, figurines, paintings, and artwork that celebrate Indian culture.
With 20 stores across India, the brand is a treasure trove for all things desi.
Available On: TheBombayStore.com
52. ALICIA SOUZA & AUNTIE ALIE
Founder: Alicia Souza
Brand Offerings: Quirky stationery, planners, calendars, and more
The eponymous brand Alicia Souza was started by Alicia in 2014, with a single product–a calendar/planner.
Today Alicia is most popularly known for her 'Ultimate Planner' and calendar collection. The brand also features merchandise including t-shirts, accessories, home and decor products, stationery, and more recently, face masks, and a whole line of kids wear under their label, Auntie Alie.
Alicia's designs are fun, quirky and full of life. She takes inspiration from her day-to-day activities, and describes her work as "happy stuff for happy people". A new-age sensation, this brand is an inspiring story for artists who hope to monetise their talent through product lines of their own.
Available On: AliciaSouza.com
Wellness Brands
53. NIYOGI BOOKS
Founders: Bikash De Niyogi and Tultul De Niyogi
Brand Offerings: Trade books on subjects including art, culture, literature, travel, and more.
Niyogi Books, based out of New Delhi, India, has established itself as one the leading publishers of illustrated books, as well as created a niche for itself in translations, fiction and serious non-fiction. Launched in 2004, Niyogi Books is an internationally reputed publishing house with nearly 600 titles—and the list continues to grow. Founded by Mr Bikash De Niyogi & Mrs Tultul De Niyogi, Niyogi books was launched in 2004.
Since then their focus has remained on producing illustrated books on art, architecture, history, culture, spirituality, biographies, memoirs and every other aspect connected with culture and heritage.
They have always aimed to accomplish the highest standards of book-making. The brand slogan, 'Fine publishing within reach' clearly and succinctly expresses our vision to make books that would be a complete resource on a particular subject. It is also representative of the company's vision to disperse knowledge, not just through distribution and making our books easily accessible, but also by creating lasting memories among our readers.
Over the years, Niyogi Books diversified into fiction, non-illustrated non-fiction as well as translations through the following imprints – Olive Turtle, Thornbird and Paper Missile. Niyogi Books also publishes Hindi illustrated books under the imprint Bahuvachan. Their books range from Rs 100 to Rs 10,000, and their bestsellers include Sam Manekshaw: The Man And His Times (Biography), The Tree With A Thousand Apples (Fiction), Lata Mangeshkar: In Her Voice, Day & Dastan (Translation), and books on Rabindranath Tagore. They have customers reaching out to them from across the globe, most of whom are passionate bibliophiles.
As of today, Niyogi Books has been applauded with several honours and prizes, from across the globe. A portion of their books has been short-recorded for the Atta Galatta. They've received the Bangalore Literature Festival Book Prize, Man Asian Literary Prize, Awards for Excellence in Book Production by the Federation of Indian Publishers, and the Vodafone-Crossword Book Award. Niyogi Books has furthermore won several international awards like the SHEPs Award, Gourmand World Cookbooks Award, and Academics' CHOICE Awards.
Available On: NiyogiBooksIndia.com
54. EVOLVE ESSENTIAL
Founder: Simran Dhingra
Brand Offerings: Organic sanitary napkins
Menstrual Health is an important topic that has gained recent attention, and Surat-based Evolve Essentials is working towards making the menstrual experience for women a more eco-friendly, sustainable and healthy one.
The brand sells cotton sanitary pads that are rash-free, ultra-thin, have a wider back, and are comfortable to wear. They come with packets that are disposable and easy to carry and the brand also provides a seeded paper that helps you to plant a tree every time you choose to evolve.
To make your period a stress-free and inexpensive experience, you can always opt for a subscription package as well as customise the package depending on your needs. They also offer a period care hamper, which comes with goodies like cranberry.
Available On: EvolveEssential.com & ShopTC46
55. SALAD
Founder: Aruna Chawla
Brand Offerings: Vegan, ultra-thin condoms
Salad Condoms is a company started by Aruna Chawla, a consumer psychologist, who started the brand with a simple goal–a world where buying condoms is not a nightmare. Chawla was fascinated by the sexual wellness industry that offered high potential, repeat sales, and yet, is hush-hush.
Salad offers ultra-thin condoms that are non-toxic, eco-conscious, and easy to use. They're so thin you'll barely feel them. The brand claims that its condoms are lab-tested and bedroom-tried for ultra-sensitivity.
What makes Salad even more unique are vegan and produced using natural rubber latex obtained from the sustainable rubber forests in India. These condoms have zero unsafe synthetics, are sans aroma, without any flavours, and are trying for the greatest security.
Salad offers discreet packaging and recyclable earthy coloured boxes. The brand is eco-cognizant, so there's no plastic bundling and shipment is done twice a week directly by the brand to reduce the overuse of resources.
Since one of the biggest goals of Aruna is to make sex education and wellness a more viable subject matter for Indians, the brand utilises 15% of its profits are used to promote sex-ed in schools and colleges in India.
Available On: TheSalad.org
56. CAMBIO
Founder: Bhagyashree Soni
Brand Offerings: Organic tampons
Founded by Surat-based Bhagyashree Soni, the brand is a reflection of the passion for healthy womankind and a healthy environment. Cambio offers plastic-free, dermatologically tested, 100% organic, and biodegradable menstruation products like tampons.
Their cotton lock tampons prevent the shedding of cotton fibres, and they also offer an applicator as part of their packaging for first-time tampon wearers. Each tampon comes with an individual disposal pouch. Priced between Rs 374 to Rs 449, the brand signals an eco-conscious change in the category of menstrual hygiene
Available On: CambioWoman.com & ShopTC46
57. THE BLUE POND
Founder: Sakshi Malhotra
Brand Offerings: Essential oils and organic skincare
Blue Pond offers ready-to-use essential oil-based organic skincare and therapy products. In mid-December of 2020, The Blue Pond launched their first set of products and their bestsellers include The Night Ritual Oil Trepho, Anti-Ageing Facial Oil Cleo, and De-stress and Pain Relief Oil Epione. They also offer a luxurious gift box of curated pure organic essential oils.
The brand's customers include women, men as well as young millennials who resonate and subscribe to the idea of holistic healing. Their blends range from Rs 950 to Rs 1250 for 30ml, a size that typically lasts a customer for around 1.5 months if used as recommended–daily. The gift set which features a box of four 10ml essential oils is priced at Rs 1,850.
The brand ships pan India free of cost.
Available On: TheBluePondStore.com & ShopTC46
58. ACASA DESAIN
Founder: Akshya Agarwal
Brand Offerings: Candles
Acasa Desain, founded by Akshya Agarwal, offers vegan scented candles that provide a unique, natural and avant-garde charm to home decor. Akshaya started this company after completing her MBA in 2016. Acasa means home, and Desain means to design.
The brand offers hand-poured scented candles made from sustainable materials like 100% vegan soy wax and luxurious essential oils. The materials are natural, non-toxic, and biodegradable making the products ideal for home decor and enthusiasts, and nature lovers. The candles can fill living spaces with enticingly rich and zen-like aromas of natural oils that are bound to uplift and stabilise your mood.
Acasa Desain also offers fancy candles produced using flawless gemstones and precious stones that claim to have healing and air purifying properties. These gemstones can be utilised once the candles are scorched off. The brand also has a line of medicinal oils and diffusers, elaborate gemstone candles, regular fragrances, and other home scents.
Available On: AcasaDesain.com & ShopTC46
59. IMBesharam
Founders: Raj Armani and Salim Rajan
Brand Offerings: Adult store with sex and wellness products for intimate play
Searching for a vibrator to pleasure yourself in the bedroom? Or sexy lingerie to spice up your sex life? Launched to democratise sex in a country where the simple word is still said, if ever, in hushed tones, IMBesharam enters the war zone of sex and wellness products in a bid to make intimacy more pleasurable for both sexes. Most products are on average, upward of Rs 3,500, but even at that price point, it's one of the few places that Indians can purchase products for intimate play legally in India.
They go as far as to offer discreet packaging for their buyers, however continue to champion sexual health, awareness, and acceptance of pleasure products without shame and taboo.
Available On: IMBesharam.com
60. ECCOSATTVA STORE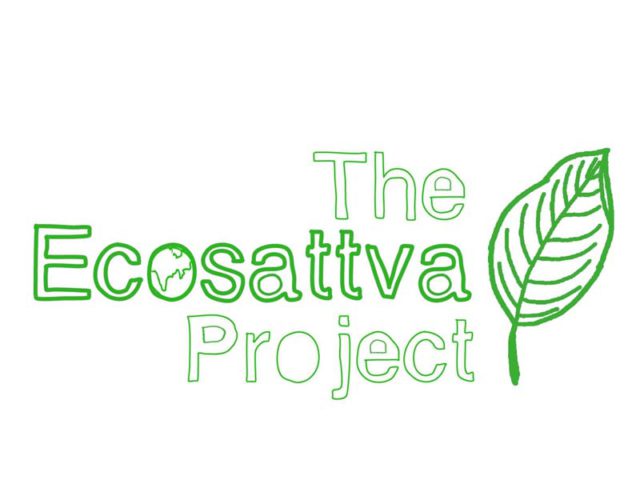 Founder: Kriti Tibrewal Deora
Brand Offerings: Eco-friendly marketplace
This one of a kind eco-friendly marketplace is a curation of sustainable products across categories like beauty, fashion, home decor, accessories, food, drinks, and gifting
They have over 70 brands and an exhaustive products line, and they provide you with all the information you need about the make of the products. They're also moving towards sustainable packaging which will be used by brands listed on their website.
If you're looking for bamboo toothbrushes, organic stain removers, biodegradable garbage bags, vegan makeup, cotton sanitary pads, reusable straws, handmade preserves, or similar products rooted in an eco-conscious lifestyle, this is the place for you.
All the products featured on The Ecosattva Store are ethically made, follow the three R's, indulge in fair trade and are locally sourced.
Available On: EcosattvaStore.com
61. EARTHON
Founder: Sujata Gaonkar
Brand Offerings: Organic groceries
Sujata Gaonkar is the founder of this rapidly growing organic grocery brand was established in 2011 with a plan to achieve and bring about a change in the perception about organic food and help small farmers get their fair prices.
Earthon's items include fragrant spices, cereals, pulses, flours, herbs, healthy seed blends, sugars like multi-botanical wild honey, mineral-rich jaggery, natural and Ayurvedic tea mixes. They also proudly boast of their in-house products like artisan spice blends and one of its kind brown semolina.
The Earthon team works in tandem with farmers who cultivate their lands using organic techniques without the slightest use of chemicals and harmful fertilisers. The farmers extensively adopt the vermicast process, i.e. using organic/natural fertiliser that is created by using composting earthworms.
Their products range from Rs 50 to Rs 650 and they are accessible in all major cities like Mumbai, Delhi, Gurgaon, Noida, Bengaluru, Kolkata and Ahmedabad through Bigbasket, Amazon, Spencers and on their website.
Available On: EarthonStore.com
62. PHOOL
Founder: Ankit Agarwal
Brand Offerings: Incense sticks and cones
Phool is an interesting new startup that has found a sustainable answer for the 'temple-waste' issue through its protected Flowercycling innovation.
Individuals at Phool gather the botanical waste from temples and mosques, reuse it into incense, vermicompost and biodegradable bundling material with the assistance of women 'flowercyclers', offer these items to the market, and in the process, save just about 8 tons of botanical waste from being unloaded in the Ganges.
It's the ideal illustration of a round economy model that is sustainable, produces stable work for women–73 full-time ladies representatives–and stops at least one source of pollutants from entering and destroying the river.
One can purchase incense sticks and cones in around 13 unique assortments from Phool. From Indian rose to jasmine, orange and loban, Phool has a few pretty fascinating aromas on offer. They likewise have an itemised manual to assist you with choosing the fragrance of your liking.
Available On: Phool.co
63. MY MUSE
Founders: Anushka and Sahil Gupta
Brand Offerings: Sexual wellness products
My Muse is India's first bedroom essentials brand, on a mission to make intimacy easy, approachable and fun for Indians everywhere.
They make high-quality, well-designed products for your sacred spaces, and content that is enlightening and genuine. The brand focuses on creating awareness, comfort and products in the sexual health category.
The central goal is basic–to make intimacy simple, receptive, and a good time for the modern Indian, through items intended to improve the bedroom experience. Products built for pleasure, connection, wellness and fun.
Established by husband-wife duo, Anushka and Sahil, MyMuse is a brand that is sexual, sensual, tasteful and cool, all in one. The brand hopes to break through the barriers of taboo with regards to sex talks, and pleasure products. So you'll find all their products come in smart boxes, neat packaging, and not tackily hidden merch.
Items are conveniently partitioned into Mood, Play, and Give classifications. The Mood is to establish the vibe of the night–unwind, loosen up, up-the-hotness. It incorporates candles, think aromas like Jasmine Ylang Bergamot Mahogany Amber Vanilla Masala Chai, and sweet-smelling essential oils.
Play, by name, has a smooth pulse massager and glide jelly, while the Give area has a bunch of items that will guarantee you and your partner will have a good time.
Available On: MyMuse.in
64. CARMESI
Founder: Tanvi Johri
Brand Offerings: Skin-friendly sanitary products
Launched in 2017, Tanvi sought to create a softer and skin-friendly brand of sanitary napkins to solve the very pertinent issue of rashes during periods. Thus giving way to Carmesi, a gentle and safe alternative to regular sanitary napkins.
The brand is known for its sanitary pads made of natural components like corn starch and bamboo fibre. However, this is not all that Carmesi offers. Over the years, it has exceptionally expanded its product line which now includes a wide range of period care essentials, intimate care products, hair removal products, hormonal acne care essentials and health and nutrition products. As the brand puts it, Carmesi products are "gentle, safe and kind to a woman's body."
Carmesi is a firm believer in sustainability, and thus all menstrual and intimate care products are made keeping in mind eco-friendly solutions. The brand has also undertaken an array of projects revolving around safe period practices, menstrual health and hygiene, sustainable menstruation & eco-friendly solutions, among other things.
Available On: MyCarmesi.com
Healthcare Brands
65. COSMIX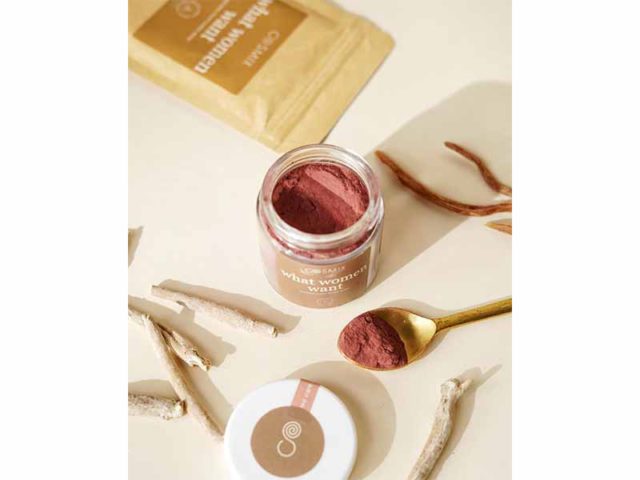 Founder: Vibha Harish
Brand Offerings: Nutritional powders and supplements
CosMix is a Bangalore-based startup that makes nourishing and nutritional powder supplements and superfoods from fruits, herbs and roots, which it says can help boost immunity and improve sleep. Launched in 2019 by Vibha Harish and born out of her struggle with PCOS, the brand aims to replace gimmicky 'quick fixes' with supplements that for long have been touted to have health benefits.
CosMix seeks to provide supplements that are clean and aimed at holistic health. Their products and adaptogens are sourced directly from farmers and then formulated.
Harish has earned a spot in the Forbes Asia 30 Under-30 in only one year after opening her business. As of now, Cosmix is one of the quickest developing businesses in the country. It has enlisted a turnover of around Rs 2 crore.
CosMix also runs a "sustenance for all" program, which gives food and energy bars made from surplus ingredients to malnourished kids in India, thereby ensuring zero waste.
Available On: Cosmix.in
66. VEERA HEALTH
Founders: Shaswata and Shobhita Narain
Brand Offerings: Online platform for support with gynaecological issues
These days, many women grapple with medical conditions like PCOS (Polycystic Ovary Syndrome), infertility and more. Veera Health is a platform that focuses on being a go-to for women grappling with gynaecological conditions they sometimes are embarrassed to openly talk about.
On the platform, not only can you get immediate access to doctors who can help you, but you can also interact with women who have faced conditions similar to yourself. As a health-tech platform, they go to great lengths to ensure you have a judgment-free zone to be able to discuss your health issues without any taboo.
Available On: VeeraHealth.com
67. CARE MOTHER
Founder: Aditya Kulkarni
Brand Offerings: Healthcare technology to detect high-risk pregnancies at an early stage
Care Mother responds to the needs of pregnant families by providing health providers and patients with innovative technology that allows for accessible communication, decentralisation of health services to local health workers, efficient data management on a shared cloud, and reduction in travel time and operational expenses.
Their mobile technology to detect high-risk pregnancies at an early stage is a game-changer. Healthcare providers and patients get access to a mobile monitoring toolkit and shared database that helps keep track. Additionally, CareMother offers a mobile application, a solar-powered toolkit with a testing device and a web application.
The application also allows patients and doctors to analyse patient data to identify potential risks/complications, book lab tests from home, share reports, and various other activities.
The goal is to reduce the maternal death count that is contributed by pregnancy complications since those deaths can easily be mitigated with proper and early health interventions.
Available On: CareMother.in
68. OOWOMANIYA
Founders: Sneh Bhavsar and Krutika Katrat
Brand Offerings: Online network platform for women's health and wellness
OoWomaniya is a platform created to give women an opportunity to share and learn about issues in a non-judgmental environment.
Established by Sneh Bhavsar and Krutika Katrat, the organisation is giving far-reaching and comprehensive healthcare information to women, and creating a revolution in the way women access this information. Over 7000 women have gotten help from specialists using online conferences and studios, through OoWomaniya's Health and Wellness Network.
Sneh and Krutika began OoWomaniya to work in preventive medical care. Sneh has contributed generally toward the product, innovation and design of the platform alongside dealing with the strategy of marketing, arranging and obtaining assets. Krutika's experience in clinical examination gives her a great deal of ability in medical care content and procuring the specialists/specialists to contribute to building the repository. She draws in with the community and cares for business advancement.
OoWomaniya is an online community for ladies to access information, services and expert consultations on their physical, mental and emotional health and well-being.
Available On: OoWomaniya.com
69. NIRAMAI
Founder: Geetha Manjunath
Brand Offerings: Clinical gadget to detect breast cancer
NIRAMAI stands for "Non-Invasive Risk Assessment with Machine Intelligence". The brand has fostered original programming based clinical gadgets to detect breast cancer a whole lot sooner than traditional techniques or self-examination. Their answer is a minimal expense, accurate, robotised, versatile cancer screening instrument that can be worked in any clinic.
NIRAMAI Health Analytix is a Bangalore-based deep-tech startup dealing with critical healthcare problems through automated solutions. Their ultimate goal is to prevent cancer-related deaths and save lives by creating a universal cancer screening method.
Their imaging method is without radiation, zero-contact, not painful and works for ladies of all ages. The core technology utilised in their innovation has been created utilising a patented AI algorithm that provides reliable and accurate detection of breast cancer.
This special solution can be utilised as a cancer determination test in clinics, for normal preventive health check-up exams, and has a huge scope for large scale screening in rural and semi-urban areas.
Available On: Niramai.com
70. BONAYU LIFESCIENCES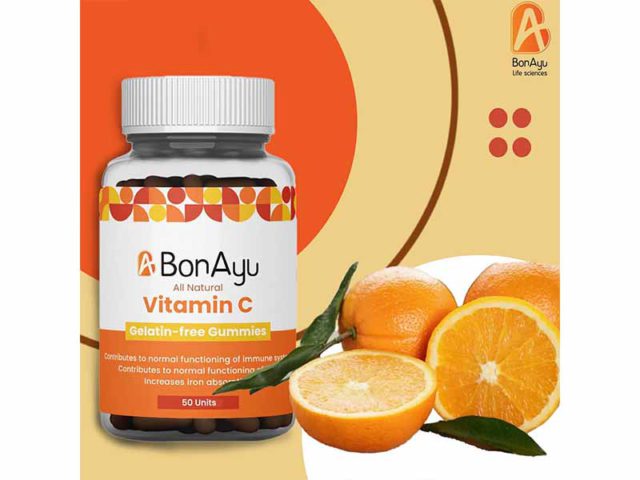 Founders: Vishal Kataria and Bhavna Basu
Brand Offerings: Nutritional supplements company
BonAyu Lifesciences is a Bangalore-based nutritional supplements company with a dream to revolutionise how healthcare and lifestyle products are consumed. They offer health supplements that provide effectiveness and ease of use by converting traditional tablets, capsules and syrups into oral dissolvable thin films.
BonAyu offers capable and result-oriented nutritional products in a new format that is developed using only the finest quality ingredients. The product offering includes mouth-dissolving strips, effective application strips, chewy candies, and drinkable shots for different enhancement needs.
The brand's wide exhibit of solutions includes supplements that support immunity, gut health, sports and pre-workout, weight management, dental hygiene, skincare, and overall health in men, women, kids and elders. Their offerings are sugar-free and gluten-free and are largely based on all-natural ingredients.
Available On: BonAyu.com
71. CELES CARE
Founders: ​​Raghu Bathina, Rajah Vikramaditya Koppala
Brand Offerings: Online platform for health-related telecommunication for women
Based out of Hyderabad, Celes Care offers Indian women an online platform where they can do online consultations with doctors for any sort of medical health that they need. Many women feel the need to be able to connect with the right medical personnel in a manner that is confidential yet compassionate, a focus that Celes Care aims to build upon.
Available On: Celes.care
72. PREGBUDDY
Founders: Sarika Sivareena and Subhadeep Mondal
Brand Offerings: An enterprise SaaS platform that connects expecting mothers and healthcare professionals
An AI-enabled care platform that serves as a secure digital environment where pregnant moms-to-be can correspond with healthcare providers and vice versa, PregBuddy hopes to make every trimester easy for the expecting mom. They provide personalised care through in-house medical experts and even connect users across Bangalore, Delhi and Mumbai based on their trimester, location, medical conditions, language, and pregnancy conditions.
Free for the user, PregBuddy has partnered with hospitals to have patient records and history, all in one place on their platform. The consumer receives informational content and personalised care plans right through the 9 months.
Available On: Android and iOS devices
73. HEALTHIFYME
Founders: Tushar Vashisht and Mathew Cherian
Brand Offerings: Health and fitness app
The brainchild of UPenn graduate Tushar Vashisht and MIT graduate Mathew Cherian, HealthifyMe aims at bringing digital nutrition and fitness services to people across India. Founded in 2012 as a calorie chart on an excel sheet, the brand is now among the largest and highest-rated health and fitness apps with more than 400,000 paying subscribers.
While a fit and healthy body is everyone's dream, lack of motivation and guidance make it hard to turn this into a reality. This is where the incredible app comes in. The platform offers customised diet and workout plans along with dozens of other efficient features. It enables the users to track their diet and exercise regime, take advice from certified coaches, and also connect with other fitness enthusiasts from across the nation.
The algorithm provides users with automated analytics and real-time insights on their health and progress. The comprehensive platform paves the way for a successful weight loss journey and also enables users to maintain a healthy and balanced lifestyle.
In addition to the free basic version, the app offers a variety of premium versions including HealthifySmart, HealthifyPlus, HealthifyCoach, and HealthifyStudio.
Available On: Android and iOS devices