You don't need to rely on your parlour aunty facial for the extra glow for your special day. The parlour aunty might know how to sell products and packages and jazz up the special treatment for a bride to be. But it's nothing you can't achieve from the comfort of your own home. From home waxing solutions to facial hair removal, everything is possible to get done on your own. All you need is a customizable skincare regime for your wedding. Get wedding-ready skin at home with some expert guidance. For beautiful & glowing skin like Bollywood actresses, try this homemade sandalwood face pack and you'll be stunned by the results.
In conversation with TC46, Kama Ayurveda's in-house specialist Dr Sharad Kulkarni, we get a detailed bridal skincare plan for all those who are looking forward to their summer weddings!
The Ultimate Summer Wedding Beauty Regime
For impeccable hair and skin, 3 months before the wedding, the bride to be can follow the Ultimate Wedding Regime. Before you begin, check out this funny bridal video.
Hair Care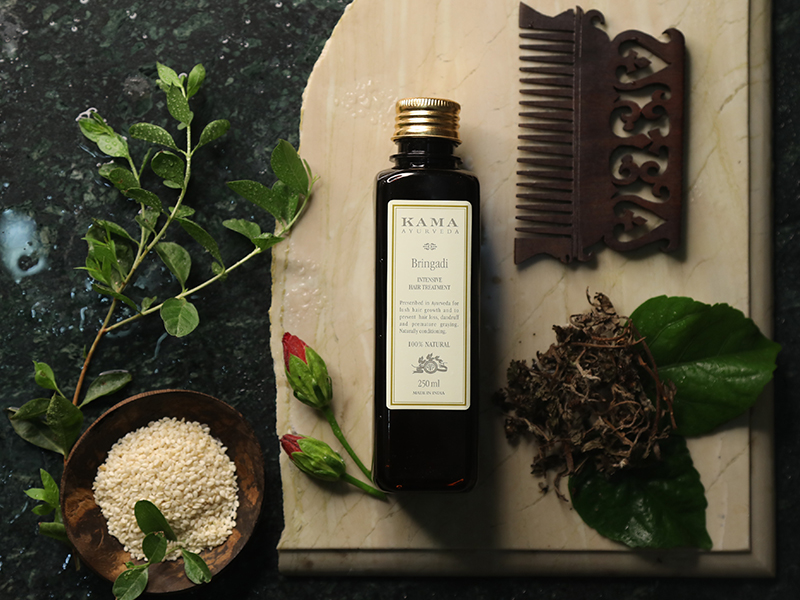 For the hair, oil your hair 3-4 times a week with the Bringadi Intensive Hair Treatment Oil. Doing so will reduce hair fall, dandruff, prevent premature greying, and nourish damaged hair back to health. Leave on for at least 20 minutes, before washing with a mild cleanser and water.
Skin Care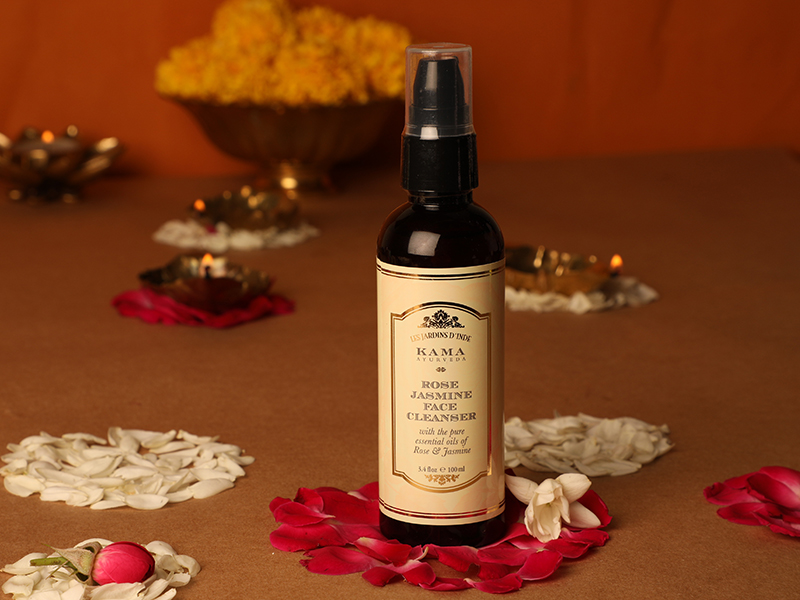 For the skin, use a scrub, such as the Kumkumadi Ayurvedic Face Scrub, 2-3 times a week. Massage the face and body regularly with the Nalpamaradi Thailam. This oil is prescribed in Ayurveda as a natural skin illuminator and de-tanning oil. Leave this on for 30 minutes, prior to bathing. To cleanse, use Ubtan Soap Free Body Cleanser, and Turmeric & Myrhh Brightening Face and Body Soap. Hydrate the skin with the Rejuvenating and Brightening Night Cream.
10 Summer Skincare Goals For Brides
1. Reduce Acne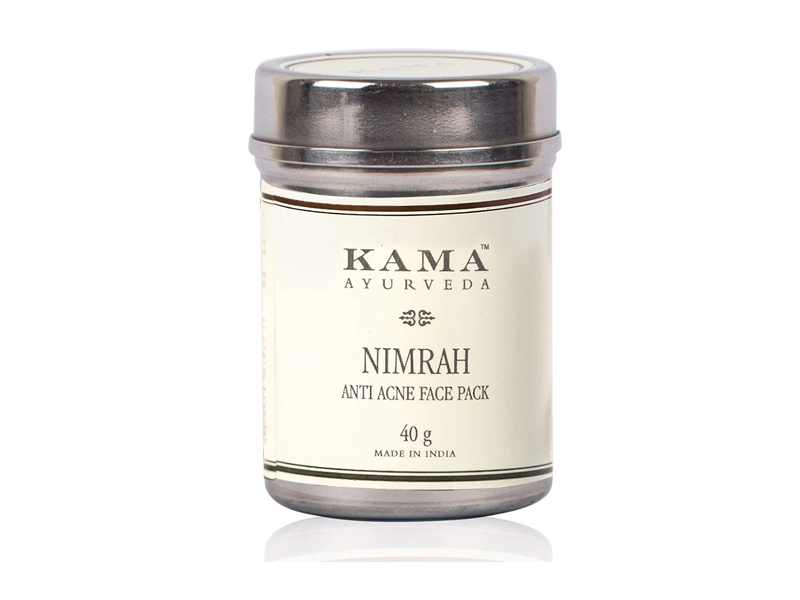 To help reduce acne, use an anti-acne face wash, such as Anti Acne Cleansing Foam, which helps reduce the frequency of breakouts. You can also use a paste with turmeric powder (haldi), besan and lemon. Apply this mix to the face, and wash with lukewarm water. To help reduce acne scarring, use the Nimrah Anti Acne Face Pack.
2. Reduce Pigmentation & Tan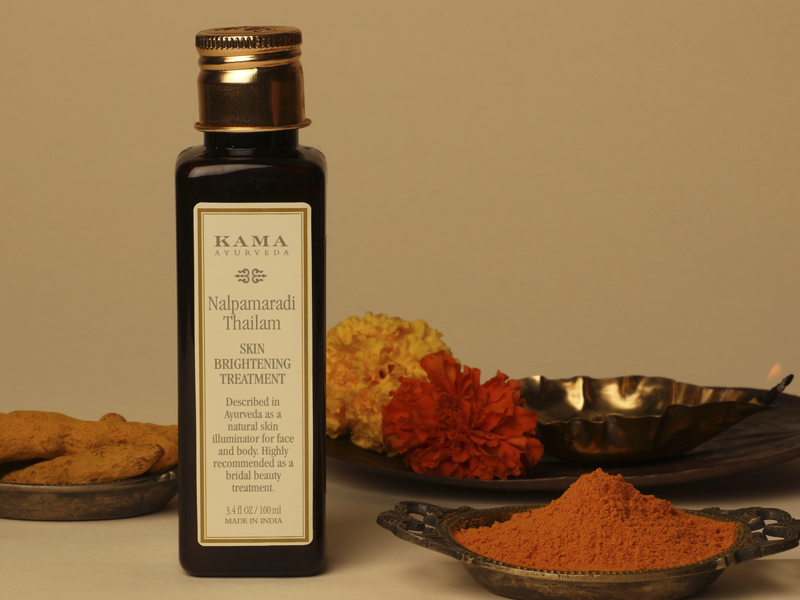 Prescribed in Ayurveda as a natural skin illuminator and detanning oil for face and body, the Nalpamaradi Thailam is a classical formula to lighten complexion as well as soften and repair skin. Potent Turmeric with its antioxidant action repairs pigmentation, uneven skin tone and marks, thereby reducing pigmentation and tan. Use this oil on the face and body 30 minutes prior to bathing, followed by cleansing the skin with a mild cleanser.
3. Get Glowing Skin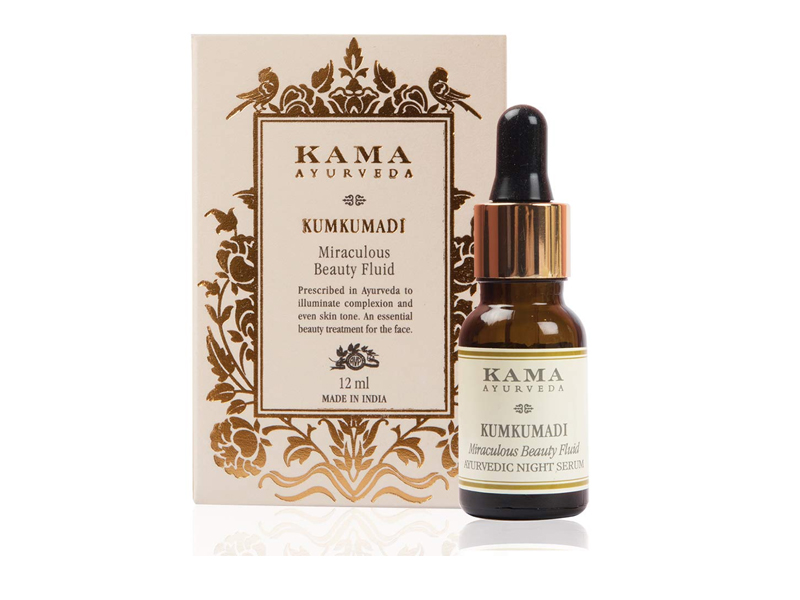 In addition to a balanced diet, regular exercise and good sleep, bride-to-be's can use the Kumkumadi Serum at night. Simply take 2-3 drops and massage evenly in upward strokes.
4. Reduce The Chance Of A Breakout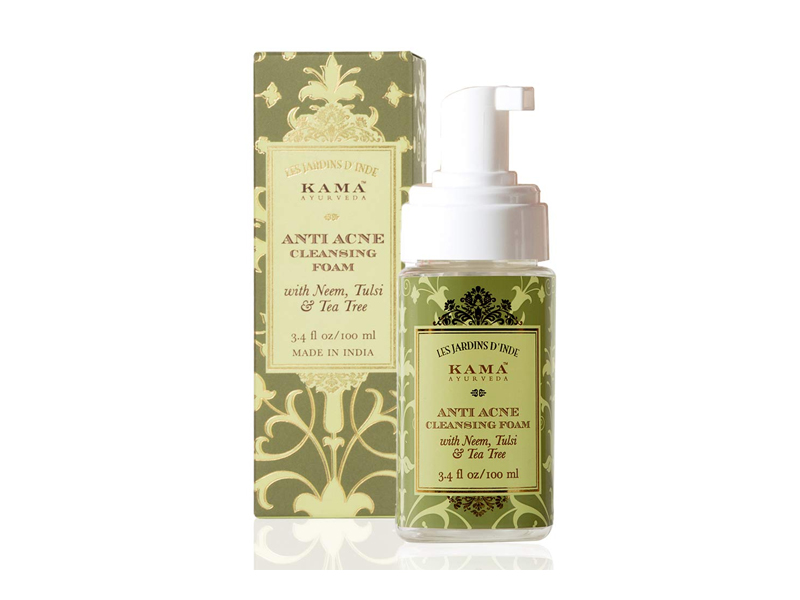 To reduce the possibility of breakouts, you can use the Anti Acne Cleansing Foam. Mask 2-3 times a week with a mixture of neem powder and pure rosewater.
5. Conceal Facial Hair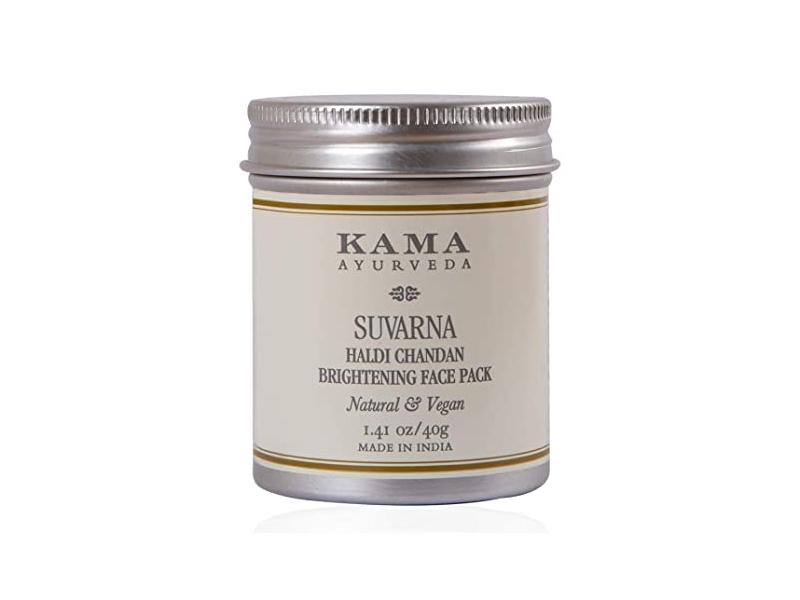 To conceal facial hair, it is important to keep the hormones balanced, by exercising well. Topically, apply turmeric powder (haldi) mixed with pure rosewater regularly.
6. Hydrate Your Skin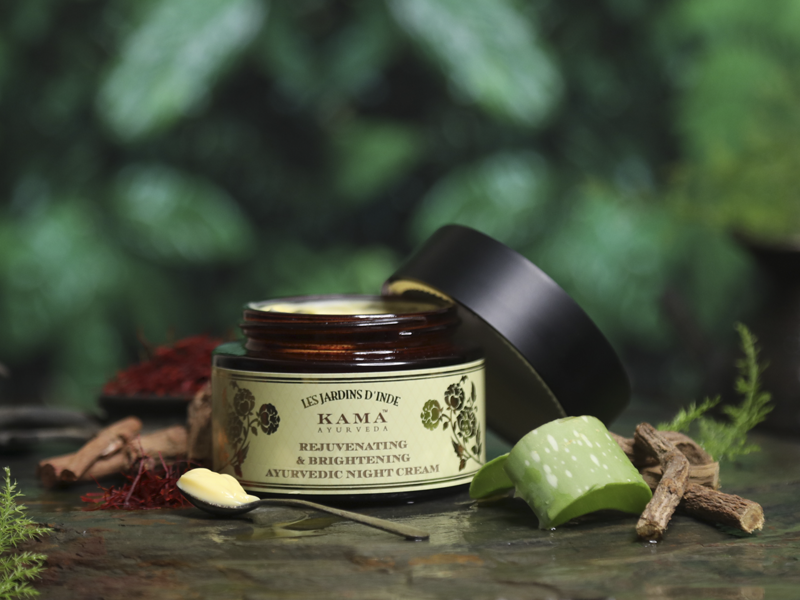 To hydrate the skin, ensure you drink plenty of fluids. Also, keep the skin nourished with a good moisturiser such as the Rejuvenating and Brightening Night Cream.
7. Reduce Pore Size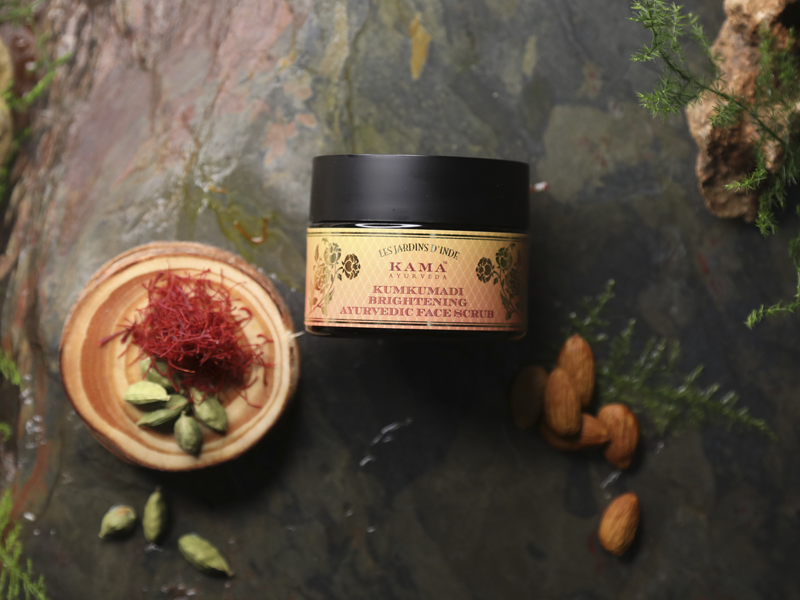 To reduce the size of pores, exfoliate the skin 2-3 times a week with a scrub, such as the Kumkumadi Ayurvedic Face Scrub. This not only brightens skin, but also reduces enlarged pores. You can also tone and refresh your skin with pure rosewater.
8. Improve Skin Texture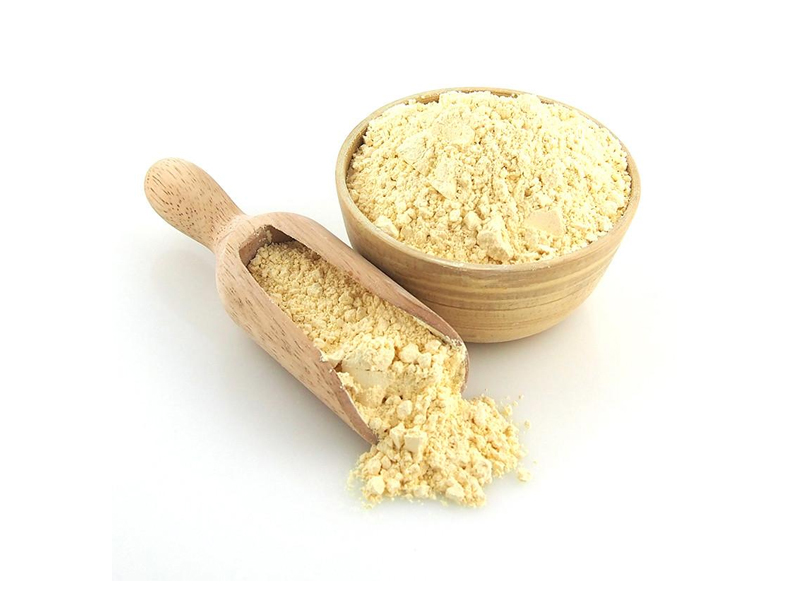 In addition to a balanced diet, mix besan powder with pure rosewater, and apply regularly.
9. Balance Skin's pH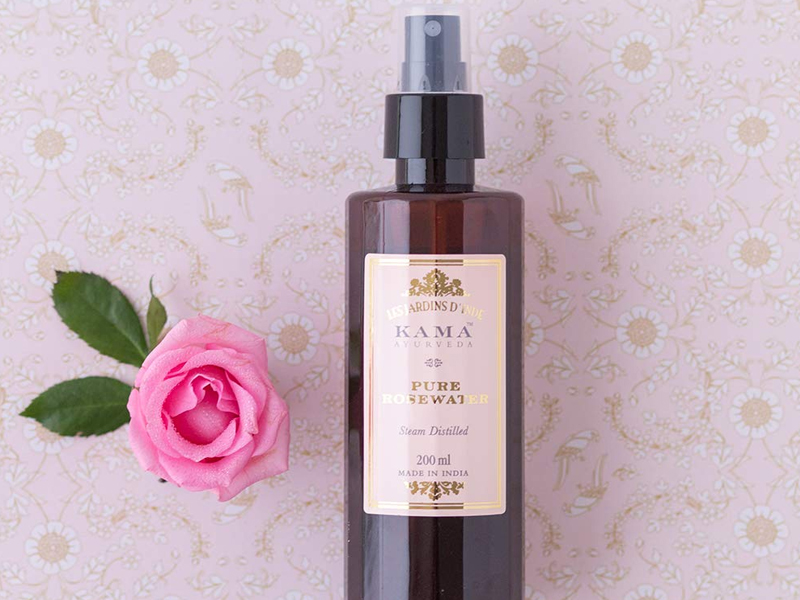 Balance the skin's pH level with pure rosewater. This reduces oiliness and makes dry skin look supple.
Remember, along with the external application of these skincare remedies, a balanced diet, adequate sleep, proper exercise and stress reduction is mandatory.
Top 3 TC46 Recommended Face Masks & Packs For Glowing Skin
1. Haldi, Honey & Papaya For Skin Rejuvenation
This papaya mask is ideal for people who feel like their skin looks dull and lifeless. This mask is sure to give a nice dewy shine to the face. The enzymes in papaya help clear the skin and the turmeric (haldi) gets rid of spots and hyperpigmentation.
You Will Need:
2 small pieces of papaya (ripe)
1 tablespoon of honey
A pinch of turmeric (haldi)
Method:
Mash the papaya in a bowl with the back of a spoon or your fingers.
Add a tablespoon of honey and turmeric to the papaya mash.
Apply the honey face mask to the entire face, leave it on till dry.
Wash off with cool water.
2. Chandan & Rosewater For Tan Removal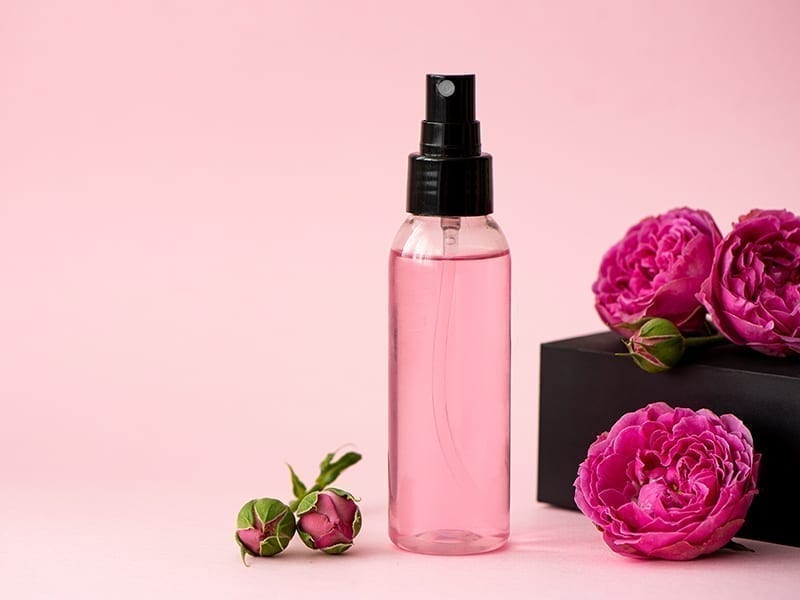 Sandalwood is a miracle ingredient that comes in handy in dealing with several skin woes. It can be used to remove tanning, brighten the skin and improve its texture. Being cooling ingredients, both sandalwood (chandan) and rosewater (gulabjal) are a perfect fit for summer.
You Will Need:
2 tablespoons sandalwood (chandan) powder
Rosewater (gulabjal)
Method:
Take sandalwood (chandan) powder and add in some rosewater (gulabjal) to make a thin paste.
Apply this mixture to your face and let it dry.
Wash your face with cold water.
3. Lemon & Aloe Vera Face Pack For Whitehead Removal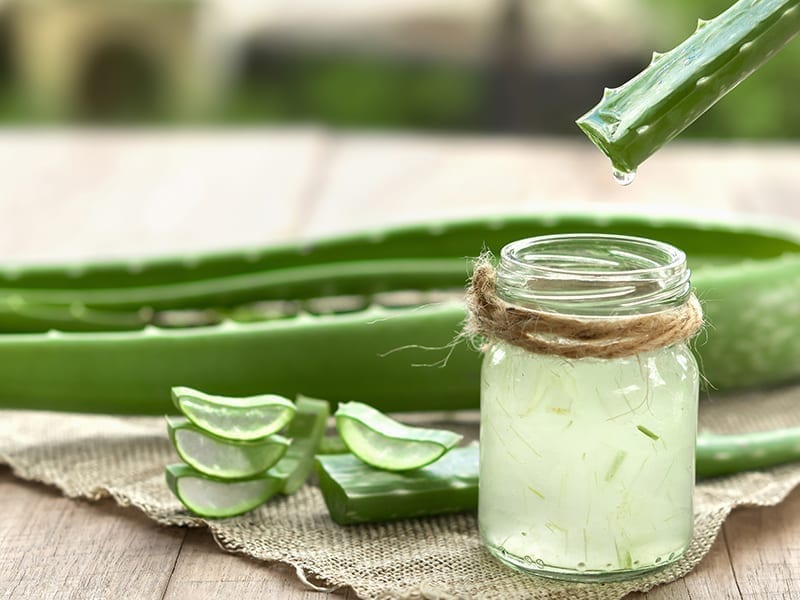 This lemon and aloe vera face pack is ideal for removing whiteheads on the face. Since lemon juice is drying, it curbs the secretion of excessive sebum, common in the summer season. Aloe vera has deep cleansing properties that help get rid of whiteheads.
You Will Need:
1 teaspoon fresh aloe vera gel
1 teaspoon lemon juice
Method:
Take a fresh leaf of aloe vera and scoop out the gel. In case you don't have a plant, store-bought works fine.
Add the lemon juice to it and mix it well.
Apply the mixture to the affected area and gently massage it in.
Rinse it off with cold water after about 10 minutes.
You can do this two to three times a week.
For a quick glow and to depuff the face, DIY aloe ice cubes. Pour in fresh aloe gel and water or rose water in the ice tray. After it freezes, rub these ice cubes over your face for a healthy glow. Watch the video to learn more.