The new wave of 'vocal for local' has proven to be a boost for Indian entrepreneurs. It has promoted local businesses and given customers the ability and motivation to shop with ease. This rebranded version of 'Made In India' has our support, and every week, TC46 spotlights small businesses and ventures you can champion and support easily through online and offline purchases.
What we absolutely love is that women have come out of the shadows of oblivion, and how! They are making their presence felt everywhere, and have made headway into male-dominated spheres that were once considered to be out of bounds. One such challenge is entrepreneurship.
This week, we're cheering on three women-led small businesses that deserve your attention. Check them out!
Brand: Manetain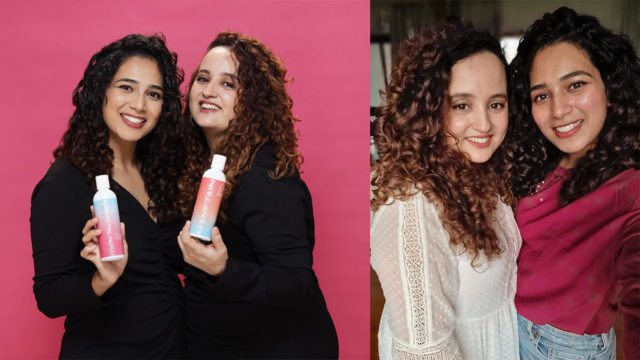 Founders: Hinshara Habeeb & Yuba Khan
What The Brand Offers: Hair care products and satin and silk hair accessories for the curly-wavy tresses community
TC46 Loves: The brand's hair accessories and products are made using clean high-quality ingredients. They specialise in four hair care products – Cowash, Conditioner, Moisturising Shampoo, and Clarifying Shampoo for women with wavy hair. The two shampoos are due for launch by the 20th of this month. The products target everyone who wants to embrace their natural hair. All their products can be used for children above the age of 5 years.
Price: The entire range of their hair care products and hair accessories is priced from Rs 150 to Rs 2,500
Availability: The products are available on their website and third party vendor sites like Amazon, Purplle, Sublime Life, and Vanity Wagon
Brand: Candyskin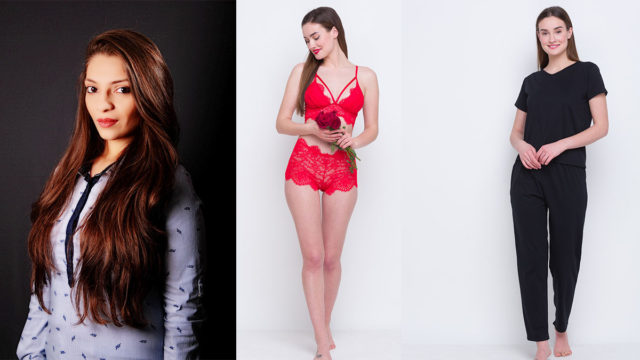 Founders: Richa and Riya Kalra
What The Brand Offers: Intimate apparel brand for women
TC46 Loves: Made by women and for women, Candyskin creates sexy, comfortable intimate apparel with great fitting styles using high-quality materials. They specialise in a range of intimate apparel like sportswear, nightwear, and lingerie. The brand also accepts customisation requests. Apart from a product line that is relevant throughout the year, they also plan unique, peppy collections for special days like Valentine's Day and Christmas.
Candyskin products are designed in-house by their creative team, keeping in mind the Indian style, body type, weather, etc. Although the products may appear young and fashionable, the brand reaches out to older women as well, keeping the preferences of all Indian women in mind. The products are the result of in-depth research and development with the aim to carefully create fashion-forward designs that are not in the market. The products also emphasise the functionality and technology created by the brand.
Price: The price ranges between Rs 500 and Rs 1,500.
Availability: The products are available on their website as well as in 250 offline stores
Brand: Style Junkiie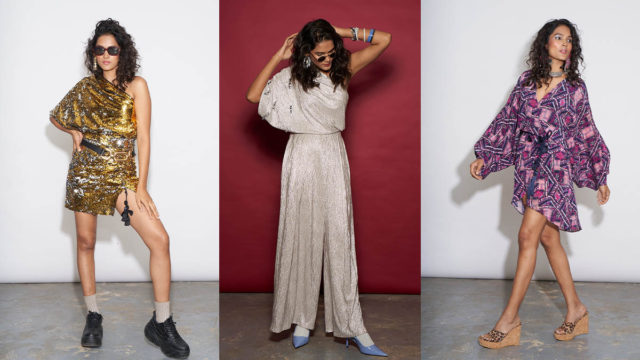 Founder: Kiran Khanna
What The Brand Offers: Fusion fashion is a blend of the classic and contemporary
TC46 Loves: Style Junkiie outfits embody the spirit of what relaxed glam and boho chic truly mean. The outfits are designed for women to find a way to express themselves freely and to feel empowered and confident in their own skin. Urban, contemporary, vibrant and edgy – the designs are inspired by the city of dreams, Mumbai. The products range from a range of jumpsuits, dresses, dusters & jackets, trousers, skirts, tops & shirts, accessories and bags too! The products are targeted mainly at women above the age of 25 years, who are independent, strong, free-spirited and driven. They are curated to make them feel glamorous yet comfortable in any setting.
The product designs draw inspiration from the cosmopolitan city of Mumbai, which is a potpourri of Indian heritage and an international global spirit. The apparel designs are committed to lifting up the spirits of all women who appreciate innovative fashion, styled with class and offer ample room for self-expression. Harmonising with modern times, traditional motifs are reinterpreted with a new-age twist and a universal sensibility. Understanding the approach of every fashionable woman who seeks a statement that is distinct from others, the outfits infuse love to create exquisite, stunning outfits, championing individuality. The creations are detail-oriented, well-considered and ethically produced products. They are always ahead on the fashion radar with perfectly curated, coveted fashion. From everyday essentials to show stoppers, for every mood and move, a signature Style Junkiie look easily distinguishes the wearer in a crowd.
Price: The price ranges between Rs 3,000 and Rs 15,000 with most of the outfits fitting within the bracket of Rs 5,000 and Rs 10,000.
Availability: The products are available on the website and their standalone flagship store in Mumbai
Style Tip: Need some comfy clothes to hop in to sleep? We've got a list of all the best sleepwear brands in India just for you.! Do check here.
Want us to be VocalForLocal for your brand or know someone whose work you'd like to cheer on? Drop us an email to be featured on The Channel 46 at [email protected]