The pandemic has amped up the appreciation for loungewear, sleepwear, pyjamas and going braless. If you are already back in the office, you surely are missing the comfort of joggers and tees. And if you are working from home or have to stay in for some more time, it's time to update your wardrobe. Let loungewear and sleepwear became a fashion statement of style and comfort without compromising your budget. Here are 10 Indian brands that offer a wide range of nightwear at affordable prices.
10 Must-Shop Budget Indian Sleepwear Brands
1. Zivame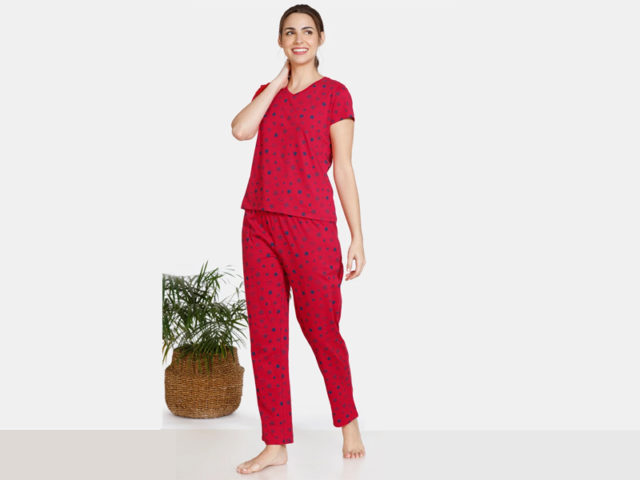 Pyjama sets, shorts, camisoles, joggers and so much more! Zivame is a crowd favourite for a reason. There is plenty of variety to choose from like cotton pyjamas to viscose shorts and printed tees to satin nightdress. Zivame has a great selection of fun prints, fabrics and aesthetics. Grab your everyday favourites.
Top Pick: Galaxy Print Cotton Pyjama Set – Toreador
Price: Rs 1,345 (Rs 807 after discount)
2. Marks & Spencer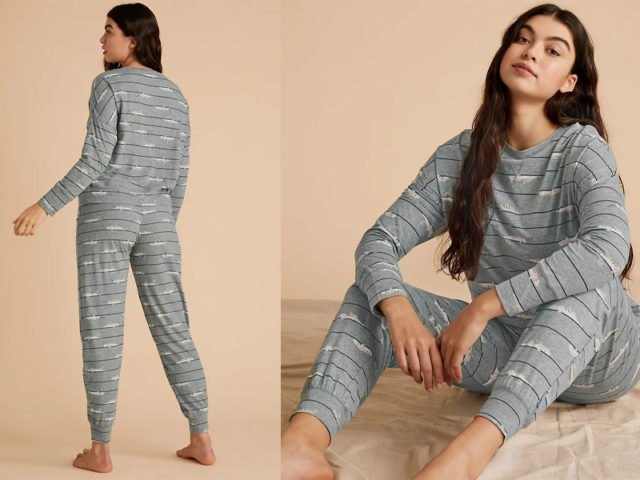 With quality that is trusted world round and designs and fabrics that will make any woman's heart swoon, fill up your drawers with stunning nightwear. The wide range of fabrics to choose from ensures that the garments you wear are not only comfortable but also adhere to your style. Marks & Spencer sleepwear is perfect for a great night's sleep.
Top Pick: Cotton Cat Print Pyjama Set
Price: Rs 2,999
3. Westside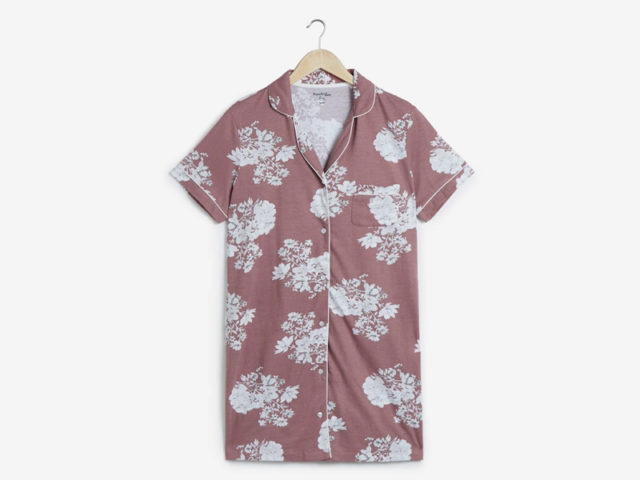 Westside offers a collection of cute and comfy sleepwear options. From tees, nightdresses, slips, capris, shorts and joggers. The vibe of the nightwear pieces is minimalistic in classic styles.
Top Pick: Wunderlove Light-Brown Floral Print Nightdress
Price: Rs 899
4. Max Fashion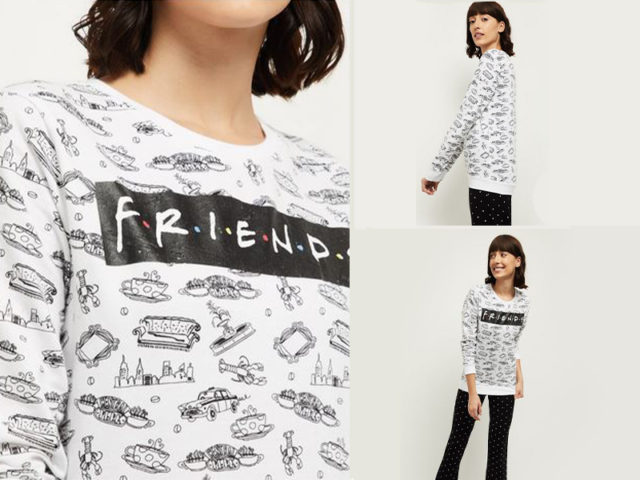 On the hunt for the comfiest sleepwear and loungewear options that won't burn a hole in your pocket? Max Fashion has got you covered. Get cute sweatshirts, drawstring capris, nightdress, shorts and more that are highly functional. Whether you want to spend the weekend in these or get a good night's sleep, Max Fashion won't let you down.
Top Pick: Printed Full Sleeves Sweatshirt
Price: Rs 599
5. Pyjama Party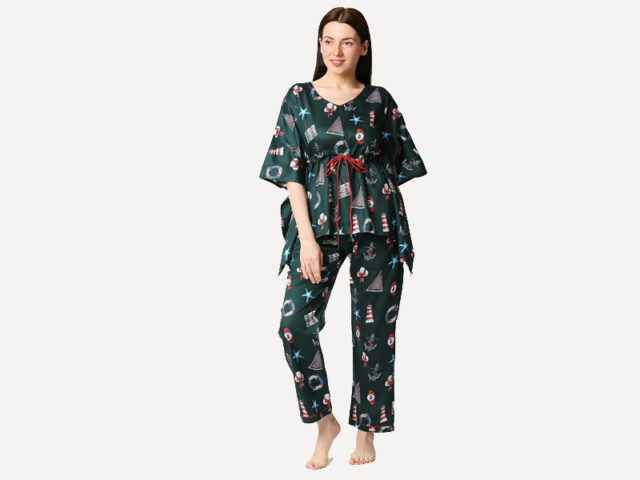 If abstract and funky designs catch your eye, then the Instagram store Pyjama Party is the perfect choice for you. The store has unique clothing items like Kaftan PJ sets, pyjamas for kids, maternity sleepwear and nightgowns. The prints are the USP of the brand and will make you come back for more.
Top Pick: Nautical Cotton Kaftan PJ Set
Price: Rs 1,800
6. Jockey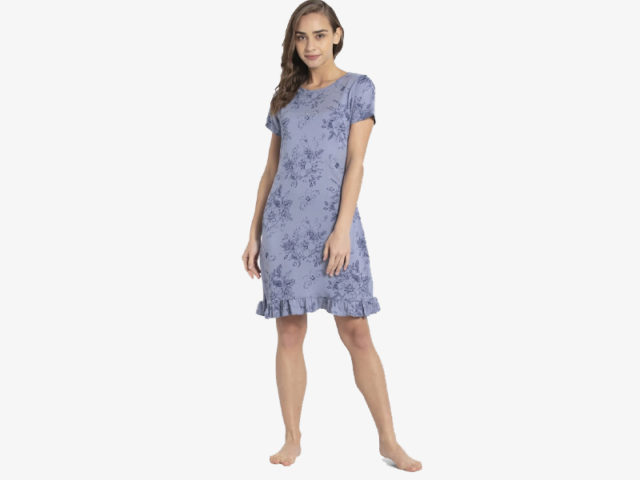 This trusted brand has a plethora of sleepwear options. Pick your favourite shorts, capris, dress, t-shirts and pyjamas. The bottom wear section is a haven for those who prefer unisex nightwear for a comfortable fit.
Top Pick: Infinity Blue Assorted Prints Sleep Dress
Price: Rs 699
7. Night Angels By PC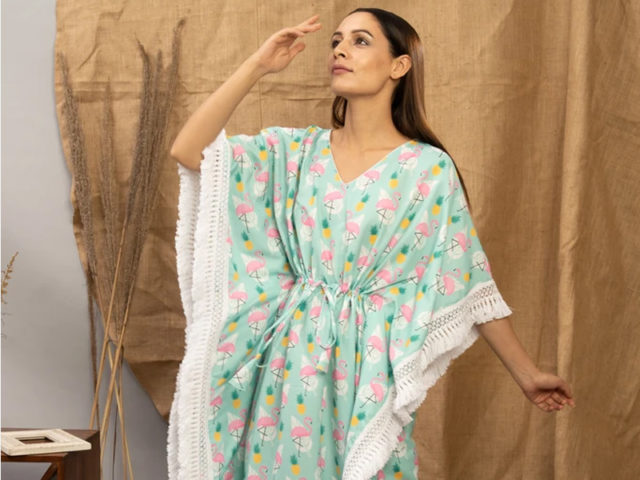 Keep your nightwear quirky with Kaftans, jumpsuits, co-ord sets and short sets from Night Angels By PC. Choose from cosy cottons to sexy satins or get your sleepwear customised. This brand is a great choice for brides and bridal party to make the bachelorette party even more fun!
Top Pick: Green Flamingo The Zoey Collection Cotton Printed Kaftan
Price: Rs 2,400
8. Nykd By Nykaa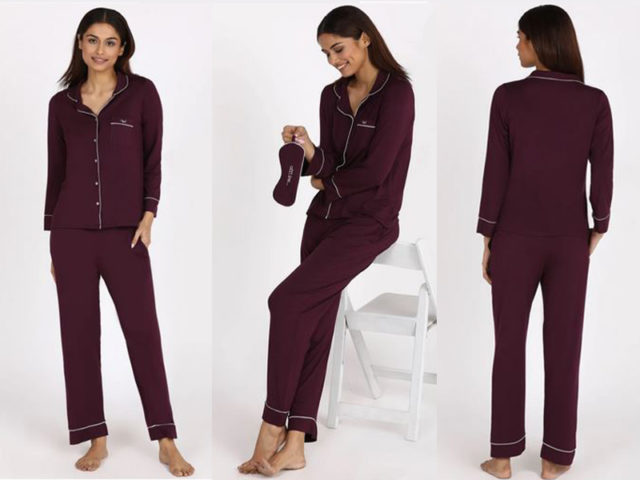 Elegant yet fun is Nykd By Nykaa in a nutshell. Fill up your wardrobe with select pieces like a button-down nightdress, pyjama set, t-shirts or a lounge set. This newly launched collection looks promising and can surely become your go-to for nightwear.
Top Pick: Sumptuously Soft Button Down Pajama Set – Purple
Price: Rs 2,099
9. Hunkemoller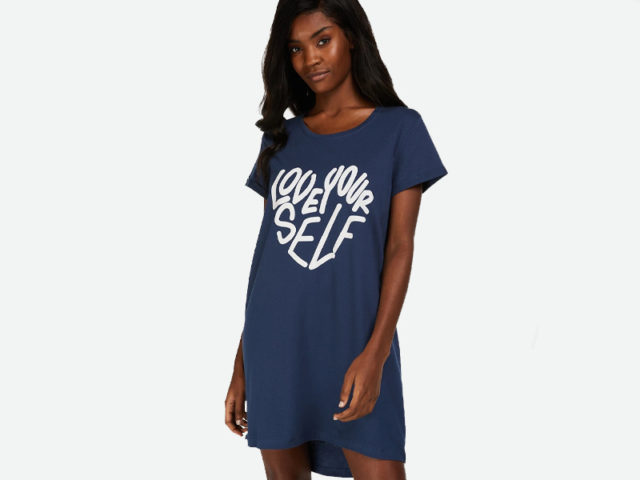 Relax in velvet camisoles, funky nightshirts, lace slip dresses or satin night robes from Hunkemoller. This brand offers a plethora of nightwear options in satin, viscose, velvet and cotton. Update your nightwear collection with great pieces from Hunkemoller.
Top Pick: Typographic Print High-Low Nightshirt
Price: Rs 1,695 (Rs 1,000 after discount)
10. Bunaai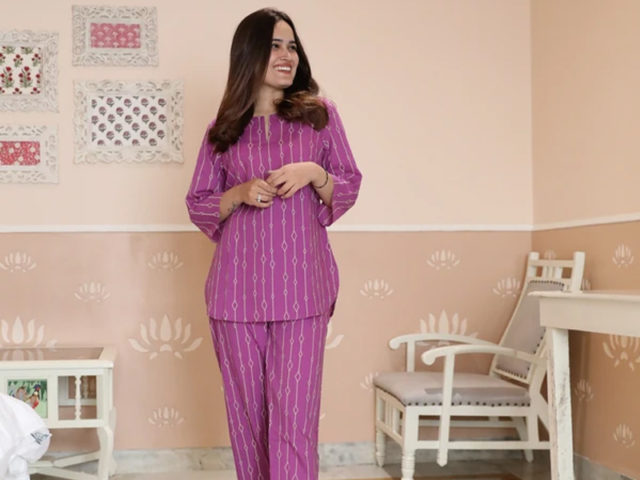 If you prefer desi looks to cuddle in at night, then Bunaai offers a ton of options for nightwear. Shop for cotton sets, available in several styles, prints, patterns and colours. Give your sleepwear collection a makeover with some hatke pieces.
Top Pick: Aanya Cotton Set
Price: Rs 2,100 (Rs 1,785 after discount)
Whether you feel your best in a pyjama set or just a robe, the right nightwear can help you sleep well. So get shopping from these top brands and update your sleepwear collection with the hottest, trendiest and comfiest clothing items. Do you see your favourite brand here? Comment below and tell us your go-to sleepwear brand.