The new wave of 'vocal for local' has proven to be a boost for Indian entrepreneurs. It has promoted local businesses and given customers the ability and motivation to shop with ease. This rebranded version of 'Made In India' has our support, and every week, TC46 spotlights small businesses and ventures you can champion and support easily through online and offline purchases.
What we absolutely love is that women have come out of the shadows of oblivion, and how! They are making their presence felt everywhere, and have made headway into male-dominated spheres that were once considered to be out of bounds. One such challenge is entrepreneurship.
This week, we're cheering on three women-led small businesses that deserve your attention. Check them out!
Brand: Honey & Dough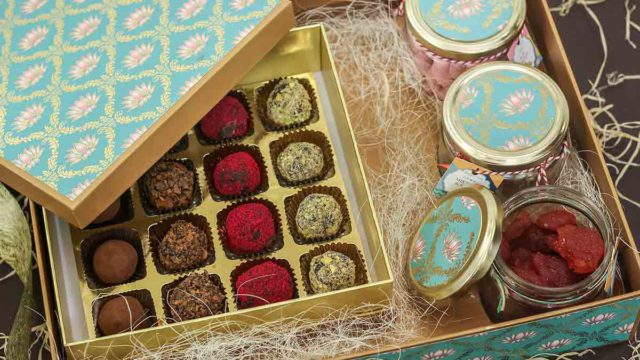 Founders: Aavika & Utsav Chhawchharia
What The Brand Offers: Sweet and savoury delights
TC46 Loves: Honey & Dough offers an extensive menu – Mediterranean Veggie Focaccia Sandwich, Rainbow Aglio Pasta, Feta Surprize Pizza, Crispy Chicken Salad, and a lot more. Apart from the savoury delectables, they have a wide range of desserts as well for those with a sweet tooth. Apple Pie With Ice Cream, Tiramisu In A Jar, Belgian Truffle Pastry, Baked Blueberry Cheese Pastry, and the all-time favourite waffles and pancakes. The Nutella Pancake and Coffee Mocha Waffle are also some of their bestsellers.
That's not all! Some of their other bestsellers include Our best-selling items are our Cakes Jaggery Dry Fruit Cake Slice, Blueberry tea cake, Apple Cinnamon Crumble Tea Cake, Chocolate Caramel Walnut Cake, Tiramisu Cake, Nutella Chocolate Cake, and more. The bakery appeals to people across ages, right from children to adults – anyone who enjoys baked goodies.
Price: The average price ranges between Rs 100 and Rs 200 while the prices for gifts and hampers vary between Rs 500 and Rs 2,000
Availability: The brand is exclusively available through its website and Instagram
Brand: Joker & Witch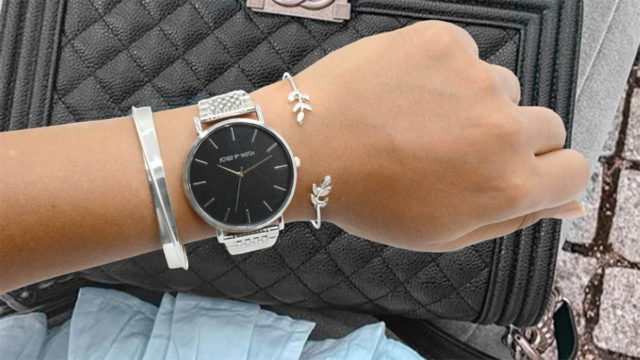 Founders: Maya Varma & Satish Singh
What The Brand Offers: Minimalistic accessories
TC46 Loves: The brand specialises in watches, jewellery, and other accessories. The product mix seeks to capitalise on the loopholes in the existing market for watches and accessories. The range of products focuses on slow and sustainable fashion for the slowly evolving sensibilities of the modern audience, without compromising on trendsetting, globally appealing designs.
Their jewellery collection ranges from Indian traditional pieces to contemporary trinkets – they have it all. The watch collection goes beyond just minimalistic dials. They are accompanied by bracelet stacks to complement the watch – quite an 'in thing' these days. What's more, there are also couple watches that partners can wear to celebrate their togetherness.
Price: The price varies between Rs 499 and Rs 7,499
Availability: The brand is available through its website and Instagram
Brand: Cosmix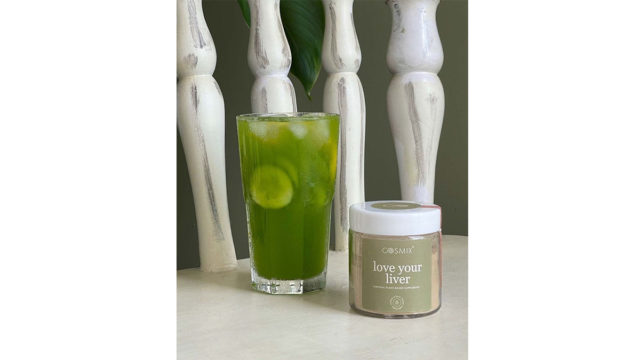 Founder: Vibha Harish
What The Brand Offers: Herb-based health mixes
TC46 Loves: The brand turns to the goodness of herbs as a solution to boost and maintain health, inside out and not the other way round. The product range finds a herbal cure for every health condition that is common to humans. Some of these herbal mixes are specially tailor-made for boosting immunity, ensuring sound sleep, improving gut health, dealing with stress, and fostering healthy hair and skin, just to name a few. The range of products focuses on taking health conditions head-on and treating them from their roots rather than finding a short-term, superficial answer to them.
Price: The prices range between Rs 755 and Rs 780 for the smallest available packs
Availability: The brand is available through its website and Instagram
Open up like never before and participate in conversations about beauty, entrepreneurship, mental health, menstrual & sexual health, and more. Desi women, join our community NOW!